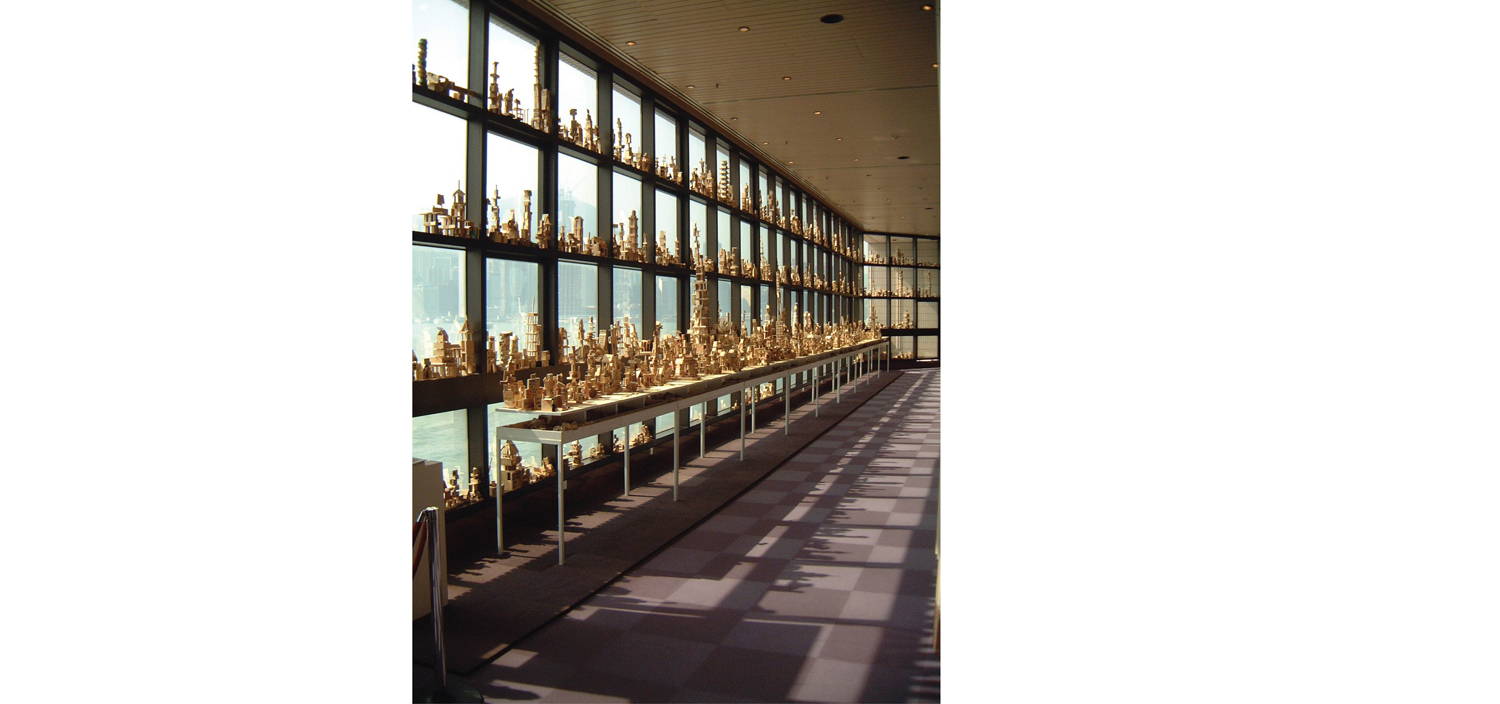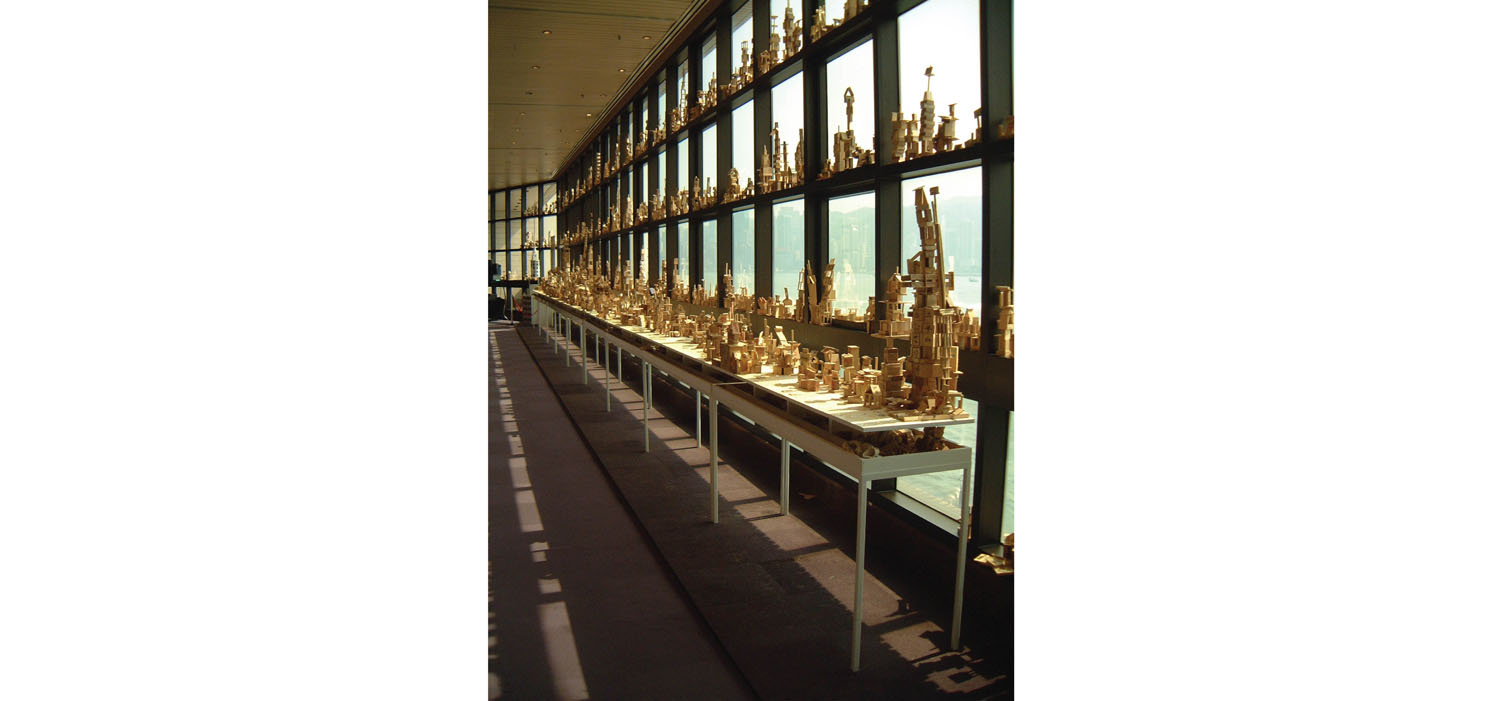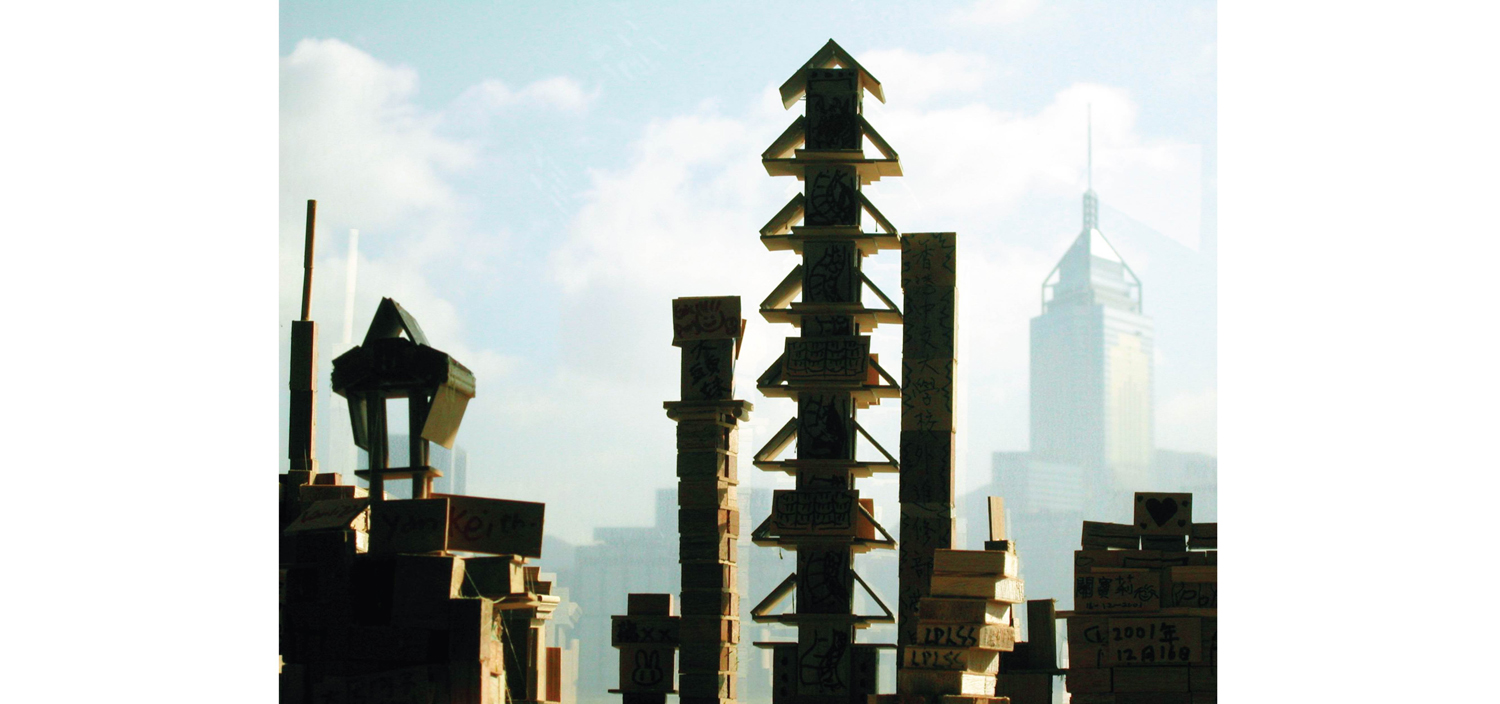 Building Making Buildings Workshop 樓樓起樓樓工作坊
This is a story, a story about the city. The main character of this story is a not so significant and soon to be forgotten building. It doesn't remember when it was constructed and it doesn't remember the faces of those people it once lived with. In its lost memory there seems to be a mission, yet it cannot remember exactly what it is. It drifts in the space between reality and utopia, endlessly searching for an ideal city.
Drift City is an installation art exhibition about an imaginary city. The viewer stand inside the museum facing the spectacular view of Victoria Harbor then using the wooden blocks that was pre-prepared by the artists to construct their ideal buildings. Each building is representing an individual's dream and the viewer join together to create a city that is truly representing everybody. Installation artist Kacey Wong will perform his Drift Building inside the museum. He also would host three Personal Skyscraper wearable architecture workshop for the children at the museum, don't miss it. Let's work together to accomplish the dream of utopia for Hong Kong. This exhibition is sponsored by G.O.D. The Lifestyle Store.
這是一個故事,一個有關都市的故事。這故事的主角是一間不甚起眼而且快將被遺忘的大廈,它記不起自己是何時被建造,更記不起曾經與誰人一起生活過。在模糊的記憶中它好像有一個使命,但它始終想不起來。它遊離於現實世界與烏托邦之間,不斷尋找它的理想都。
遊離都市是一個關於幻想都市的裝置藝術展覽。觀眾於藝術館內面向維港境色,利用藝術家早己預備好的大量積木砌出他們心中的理想居所。每一大廈代表一個個人的夢想,觀眾創造一個真正代表個人的幻想都市。裝置藝術家黃國才於展出期間穿大廈衣服演出遊離大廈,帶領參觀人仕一起創作;另加摩天大樓穿著建築兒童工作坊,齊來完成創造烏托邦的夢想。是次展覽由G.O.D.住好啲誠意贊助。
2001