Drift City 10 Years 2000-2010
Published by Asia One Books
By: Kacey Wong
November 2010
297 x 420 mm
4.00 kg
328 pages
Softcover
English
978-988-19716-1-6
Order Here:
http://www.asiaonebooks.com/shop/photography/detail/105/
Description
A decade ago, in an anonymous city, a skyscraper marked for demolition suddenly vanished overnight. Someone said hands and legs had grown out of it, and it had simply taken off to explore the world. Drift City is a story about the city. The main character is an insignificant, soon-to-be-forgotten skyscraper. In fact, the skyscraper itself has forgotten when it was created and the faces of the people who once thronged its rooms and corridors. But somehow, in the fog of lost memory, there remains a vague sense of mission. Thus it drifts in space, between reality and utopia, endlessly searching for an ideal city. On this premise, visual artist Kacey Wong has been wearing his skyscraper suit and travelling the world for the past decade in an effort to explore the architectural monuments of our civilisation. The Drift City photo series and exhibition is the result as is this fascinating accompanying book.
About the photographer
Kacey Wong was born in Hong Kong in 1970. He studied architecture at Cornell University, received his Master of Fine Arts degree from the Chelsea School of Art and Design, and his Doctor of Fine Arts Degree from the Royal Melbourne Institute of Technology. Wong has curated a series of local and international art exhibitions exploring issues of space and city, including Home (1999), Personal Skyscraper (2000), City Space (2001) and Drift City (2001, 2002). Among his own significant works are his mobile home tricycle project "Wandering Homes", and a floating house entitled "Padding Home", the latter becoming a favourite feature of the 2010 Hong Kong & Shenzhen Bi-City Biennale of Urbanism/Architecture exhibition. Wong was also the winner of Best Artist Award in 2010, and the Rising Artist and Outstanding Arts Education Awards given by the Hong Kong Arts Development Council in 2003. He is currently an Assistant Professor at The Hong Kong Polytechnic University's Environment and Interior Design Discipline.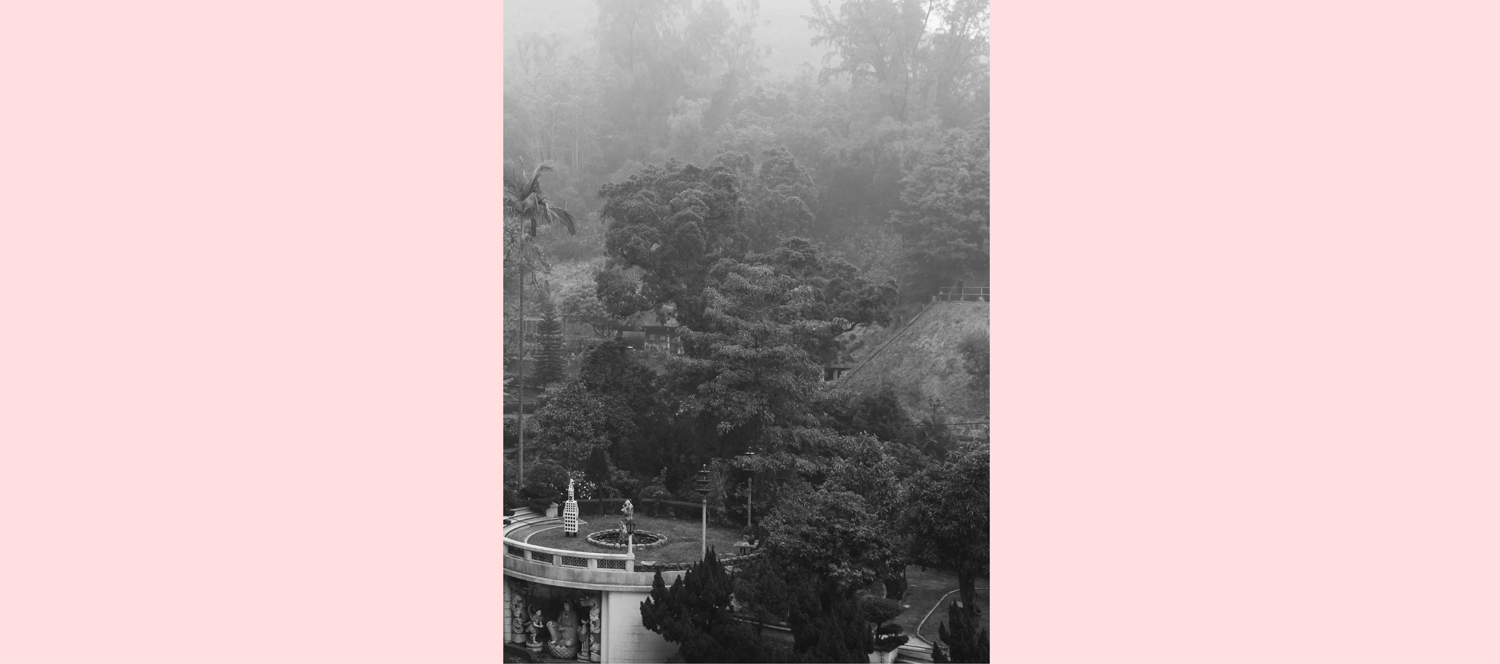 In Search of the Garden
Published by Object Factory
By: Kacey Wong
March 2010
297 x 420 mm
70 pages
Soft cover
HK$ 500
Order Here:
The Cat Street Gallery, HK
Description
In Search of the Garden is an A3 size black and white publication featuring all photographs seen in the Drift City (Dragon Garden) Series. It was published as a part of the fund raising exhibition for The Dragon Garden Charitable Trust exhibition held at The Cat Street Gallery in Hong Kong on March 2nd – March 7th 2010.
Publications 刊物