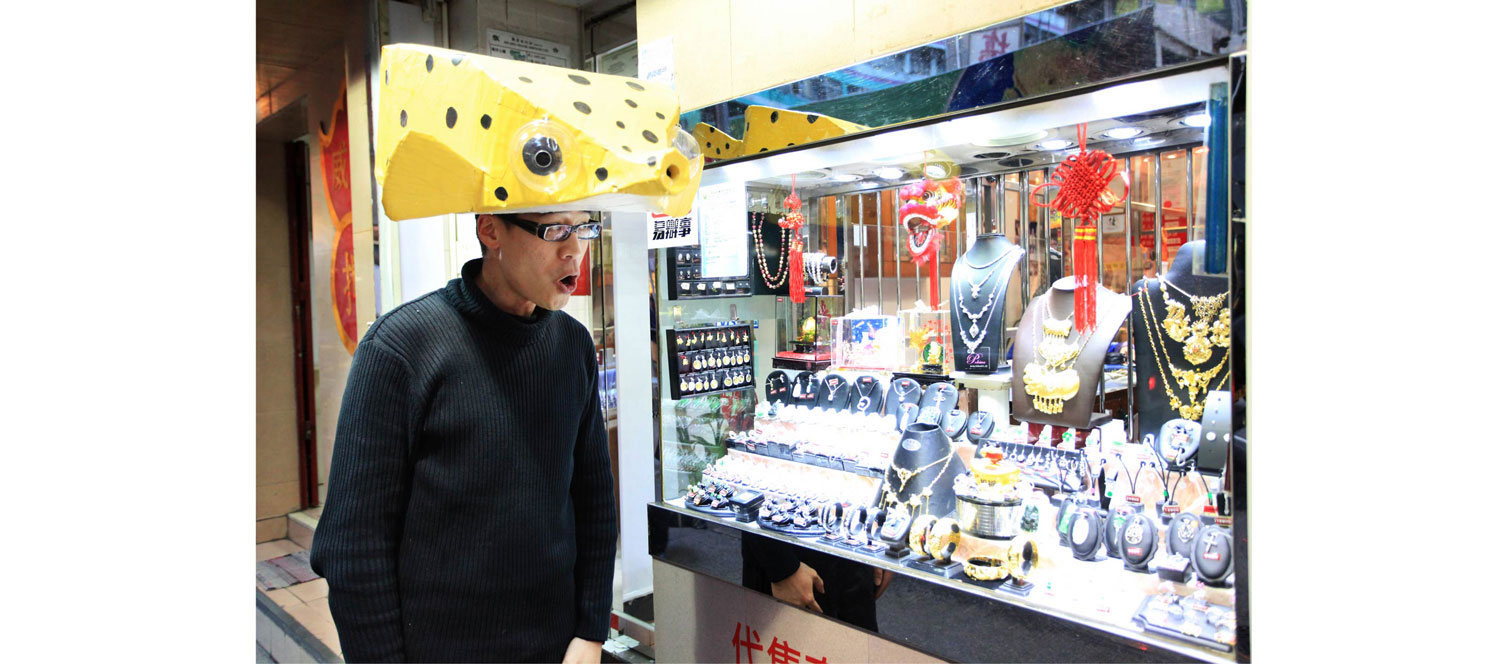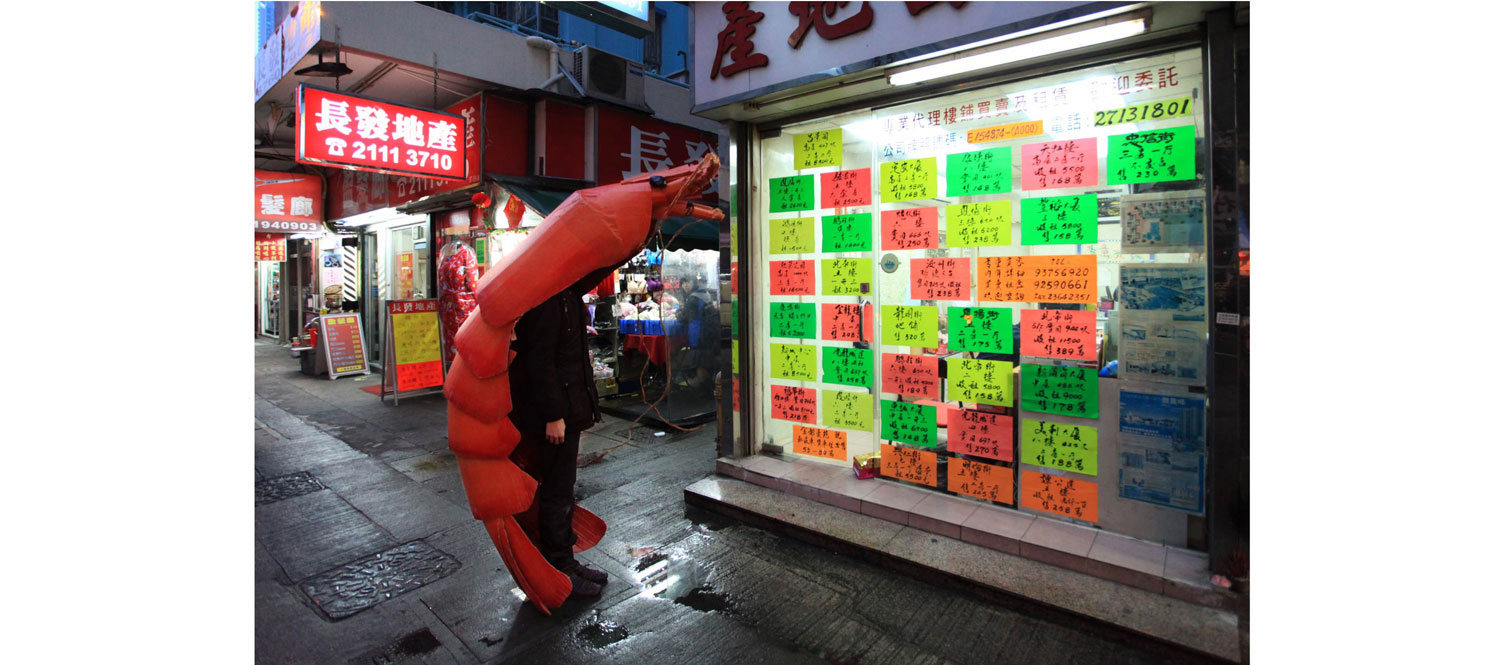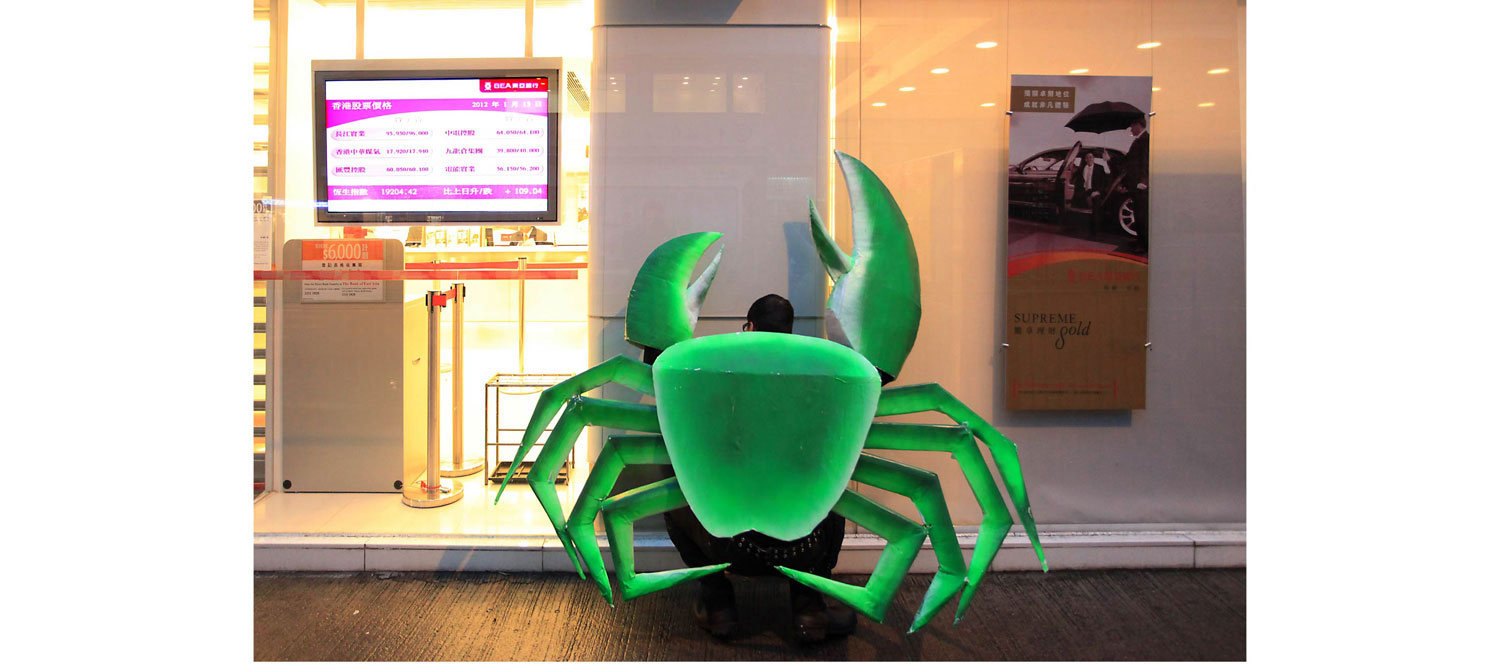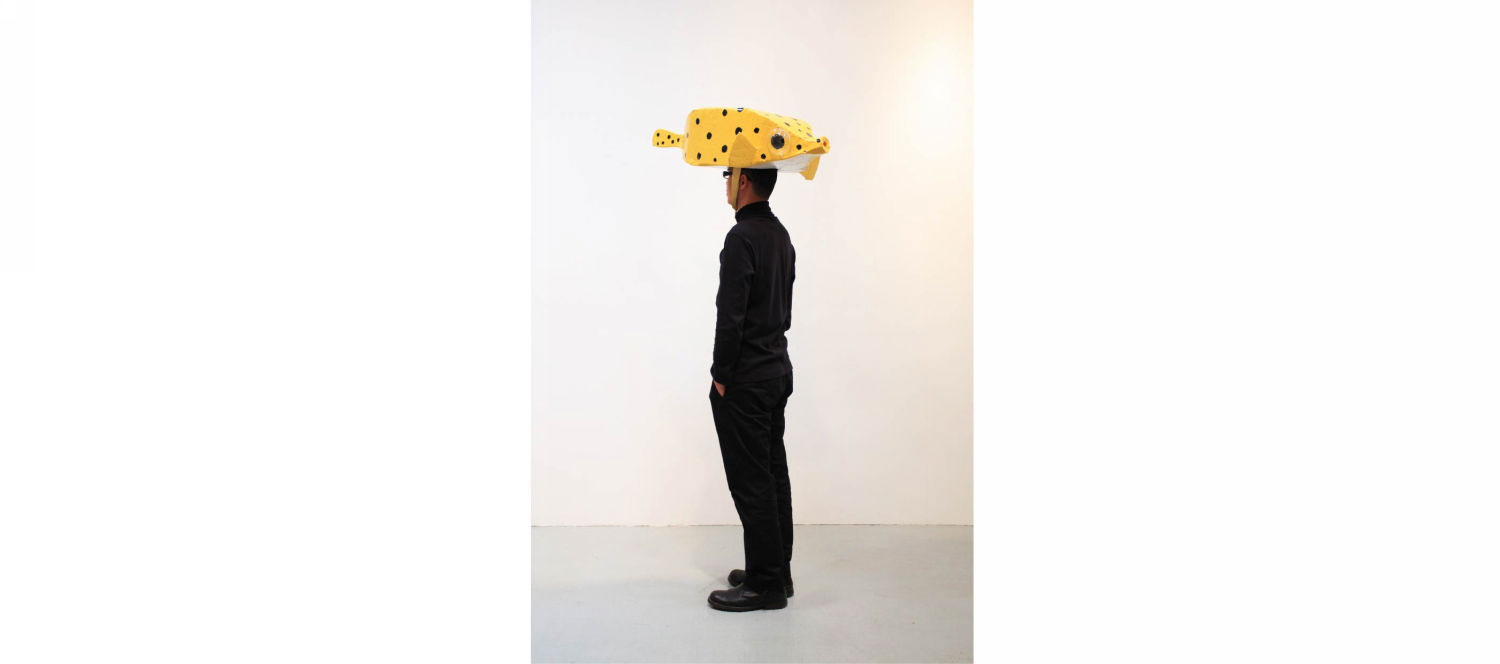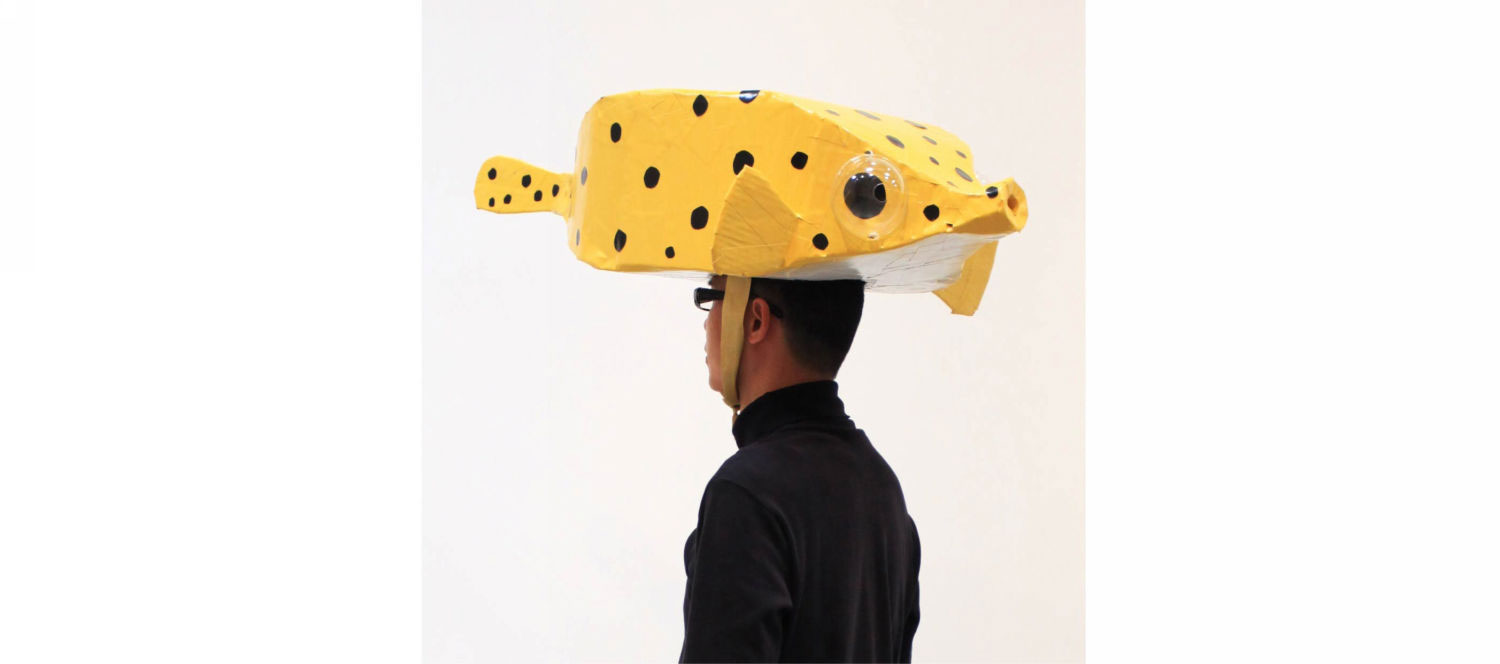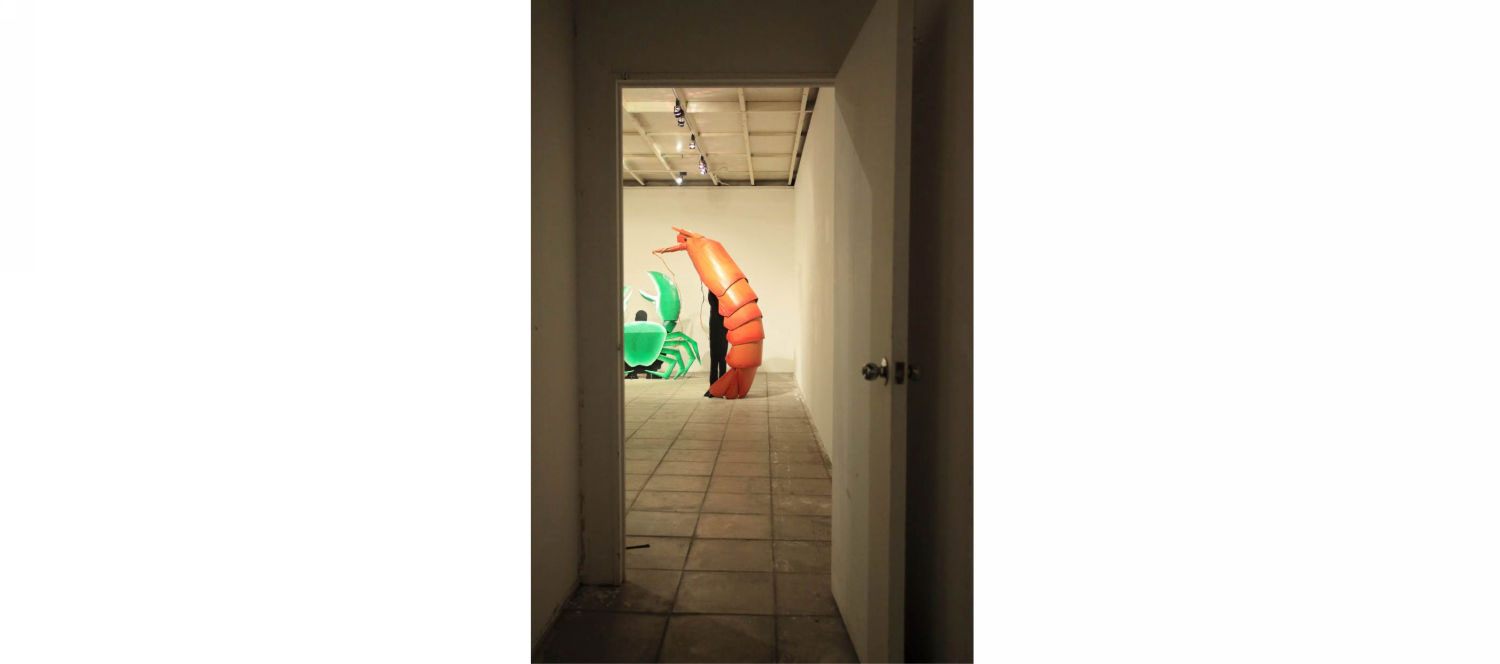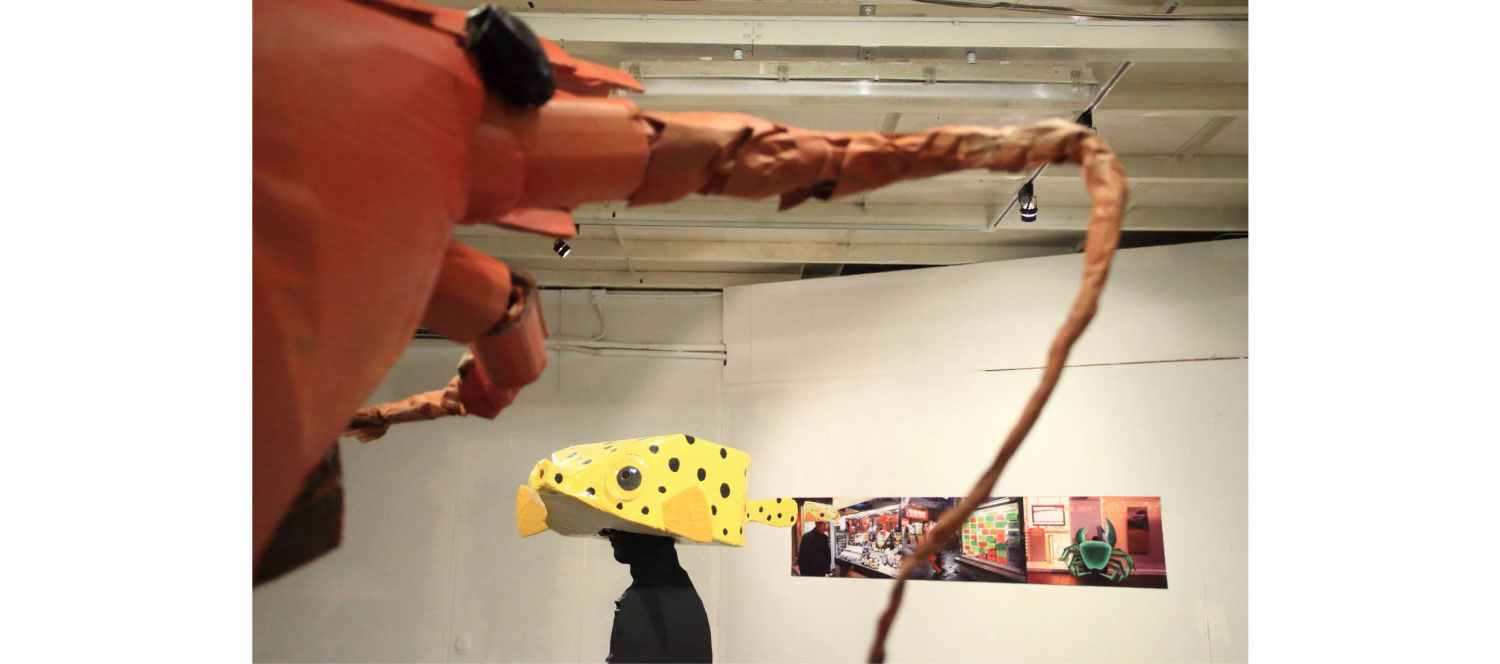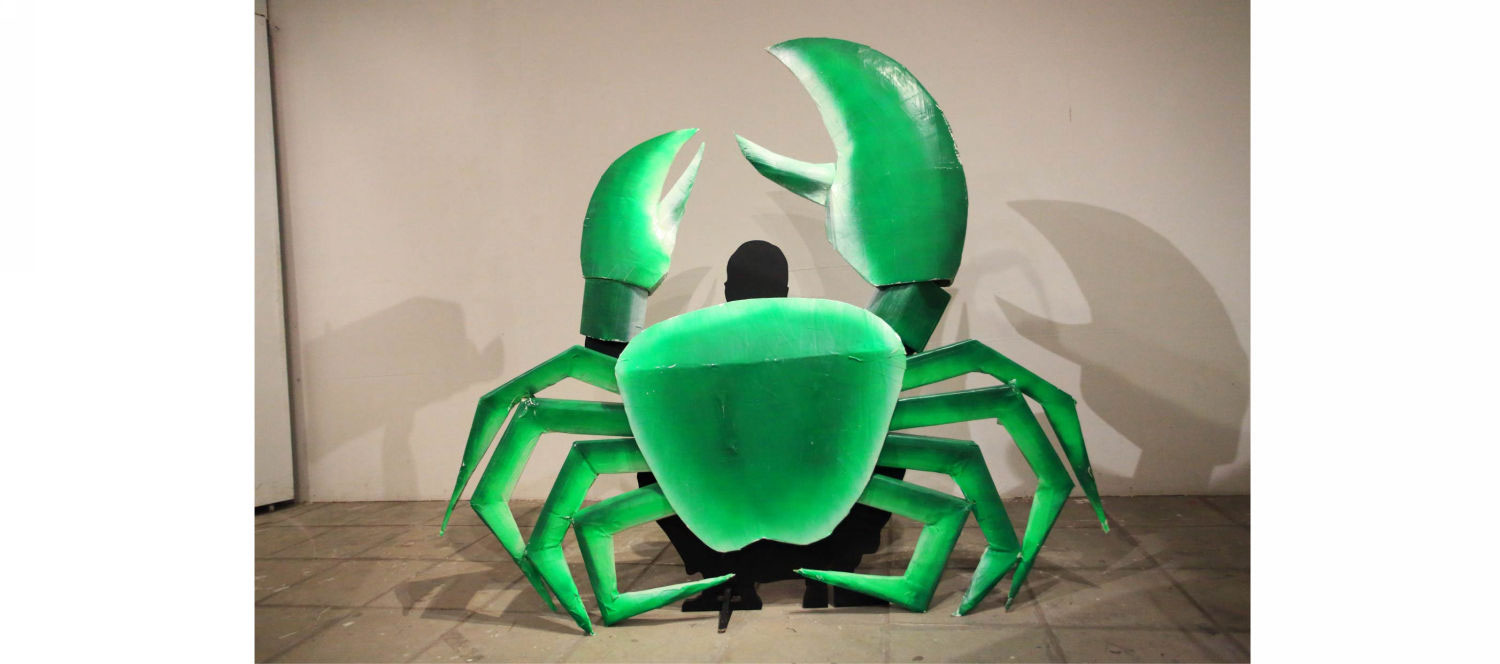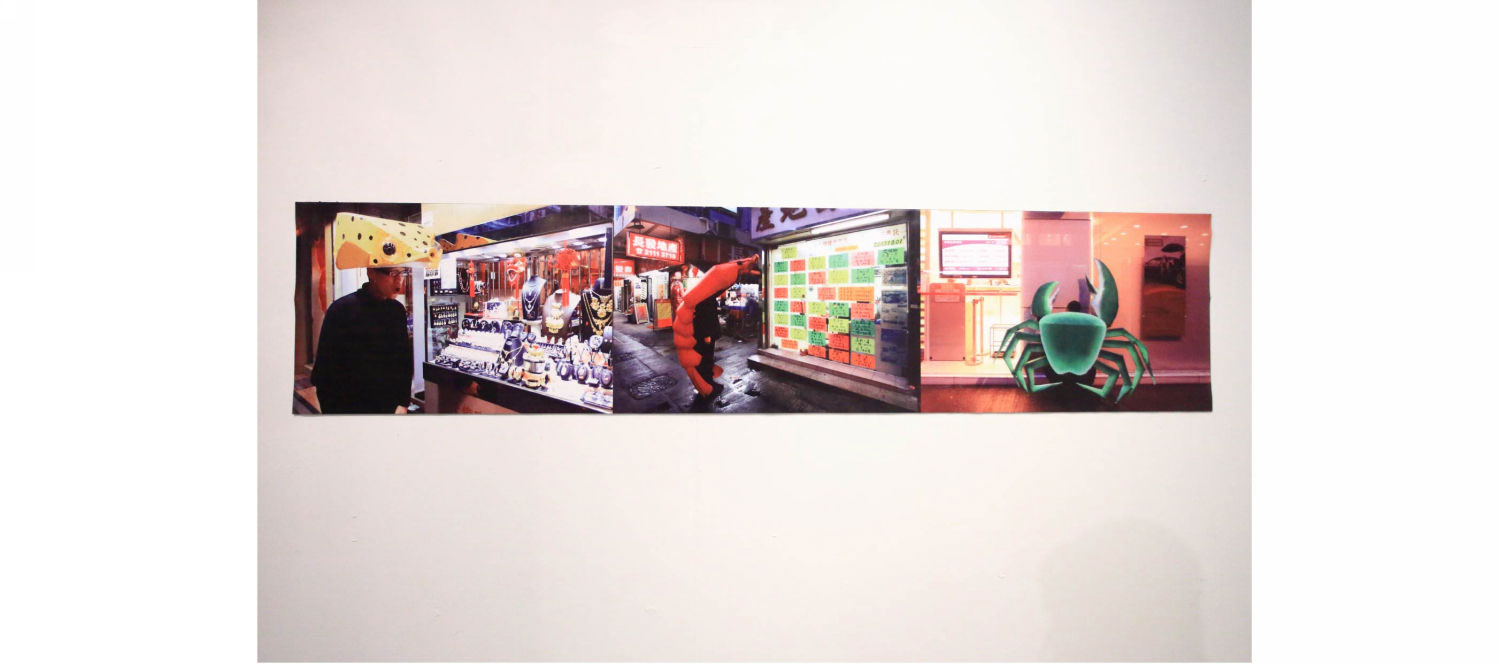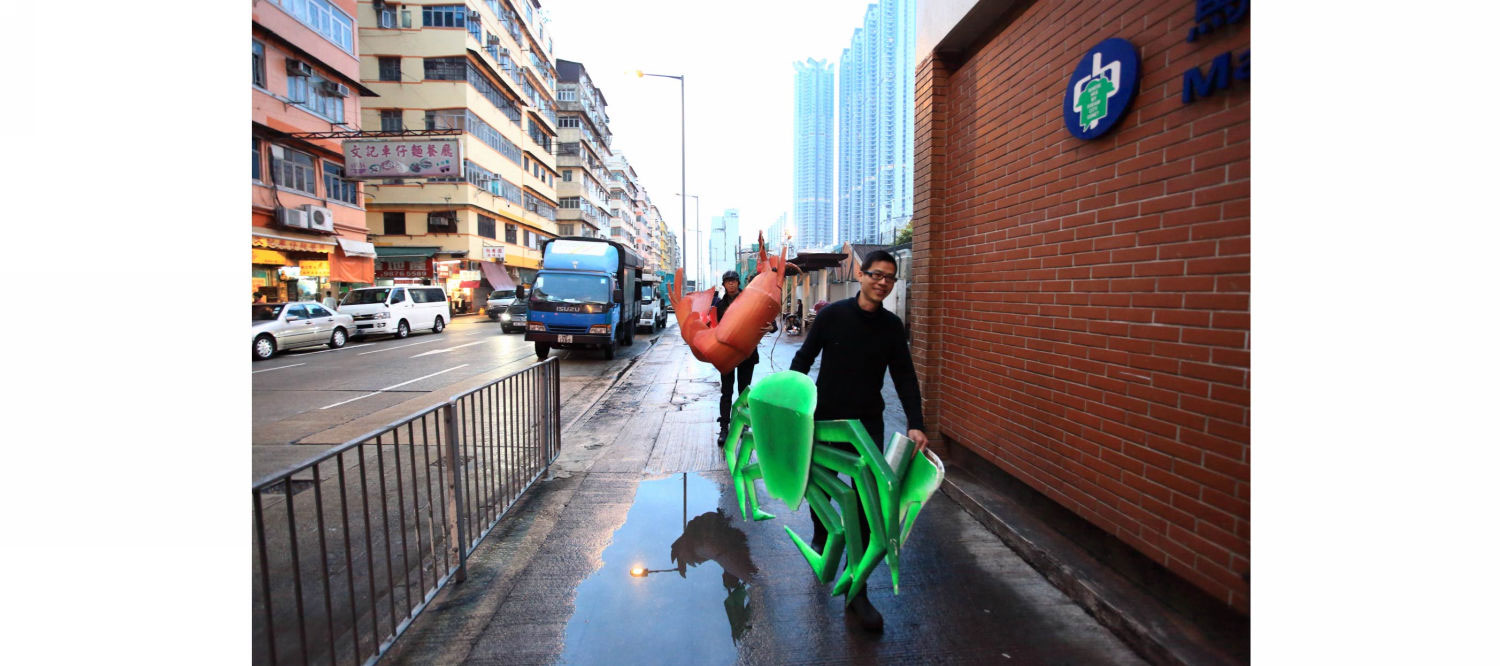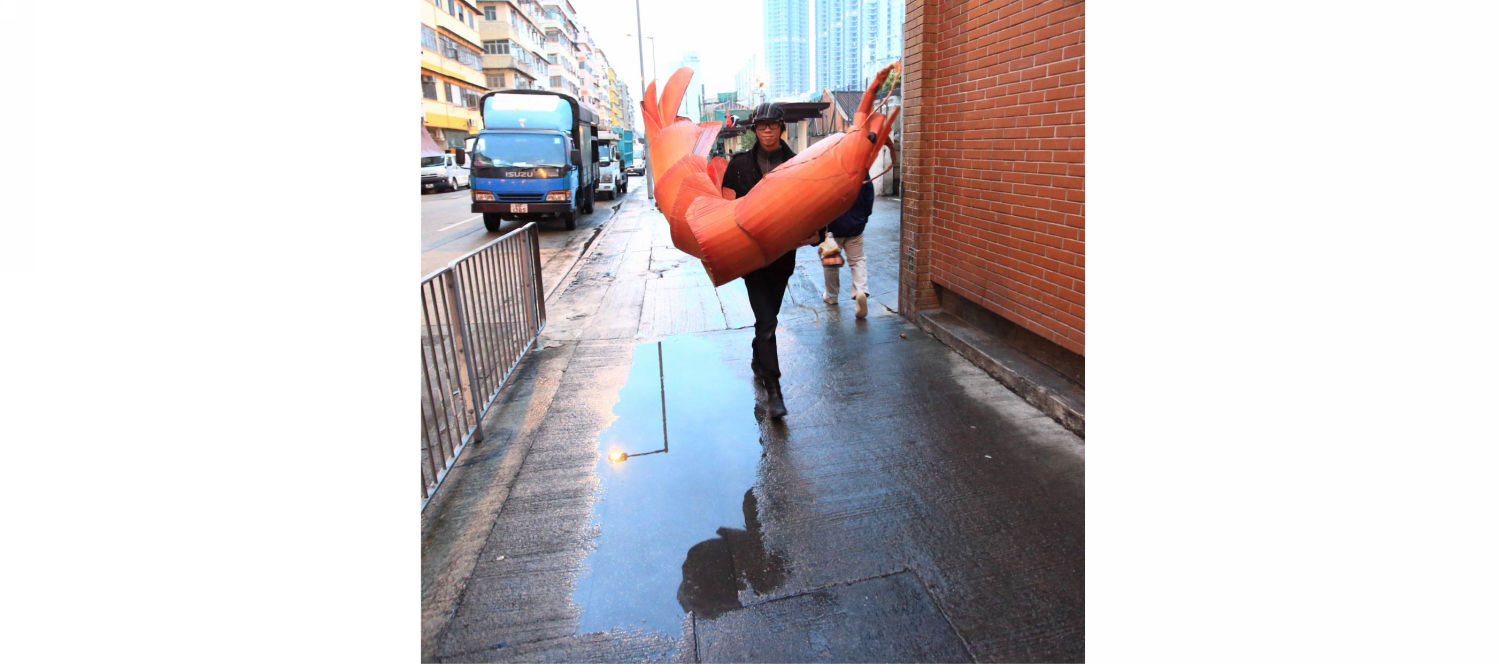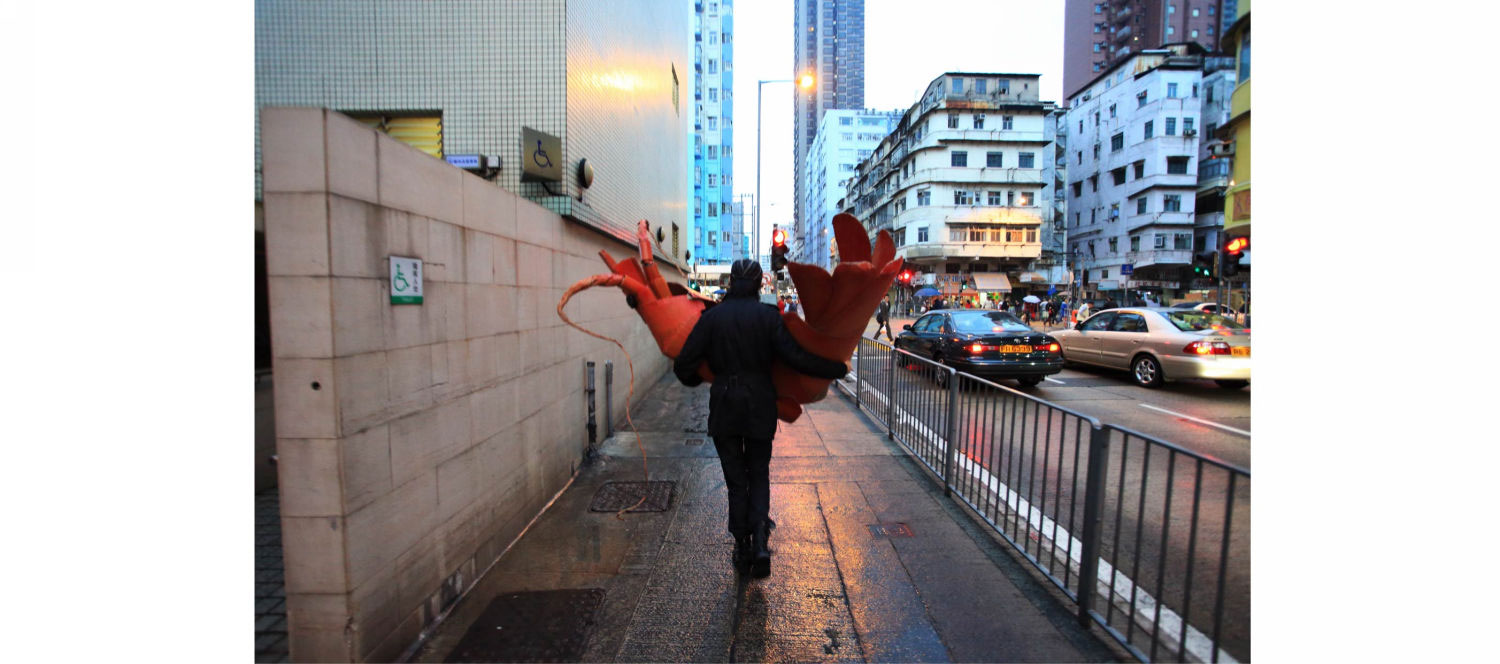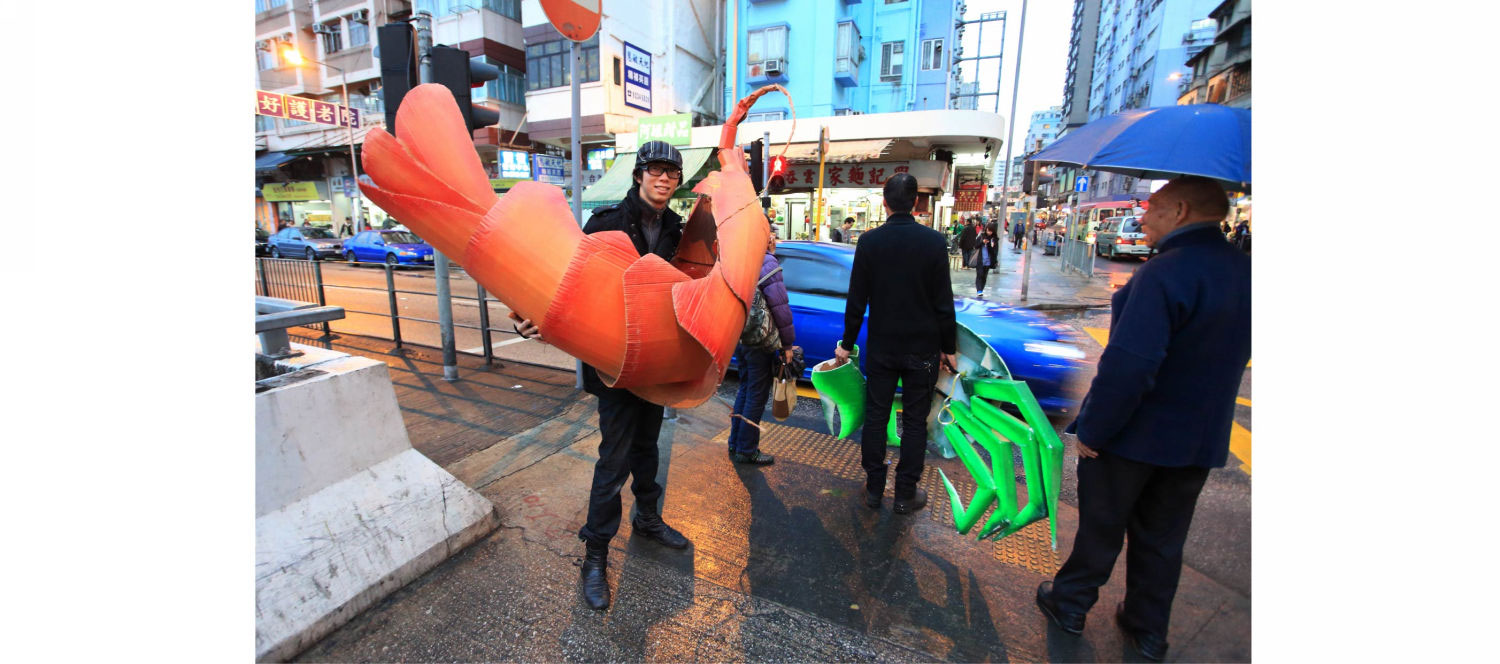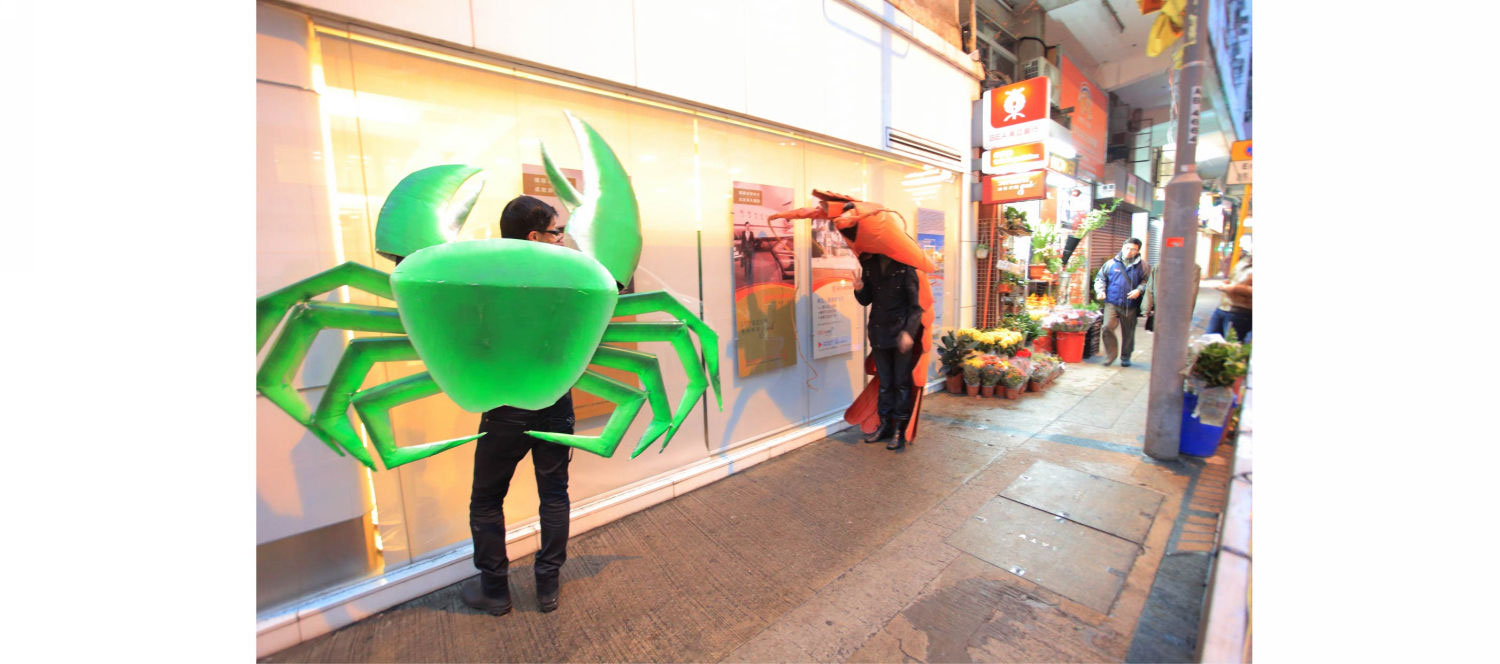 Fish Shrimp Crab 魚蝦蟹
Gambling always seems to be the main activity during Chinese family gathering, especially during Chinese New Year, besides saying "Kung Hei Fat Choy" repeatedly the Mahjong table must be open. And the real estate market, stock market, and gold market seems to become the place of speculation for everybody, buying and selling is like betting on Big or Small, sometimes one is addicted without realizing it. You want to win back the money that was lost, hoping the next opening is what you bet on, a gambling game that never end.
Note: Fish, Shrimp, Crab is a popular gambling game originated from China and particular popular in the south. The casinos in Macau still offer this type of gambling game.
中國人的家庭聚會很多時都離不開賭,特別是農曆新年,恭喜發財之外麻雀檯一定要開。而樓市、股市、金市也好像已成為大眾投機的場所,買賣投資好像變成另類睹博買大細,有時做了水魚和大閘蟹自己也不知。輸掉的想嬴回來,只好寄望下一局開中自己的心水,一直賭下去。
Fish: 200 cm (H) x 60 cm (W) x 92 cm (D)
Shrimp: 820 cm (H) x 40 cm (W) x 700 cm (D)
Crab: 150 cm (H) x 190 cm (W) x 20 cm (D)
Cardboard, tape, & paint
2012