班房回憶錄 Memoir of a Classroom
This video documented the final installation of Memoir of a Classroom in Hong Kong Chuen Lung Village by artist Kacey Wong. It is part of the Hi! Hill exhibition held on March 2018 organised by Art Promotion Office to encourage people to visit the country side by bringing contemporary art into interesting outdoor area.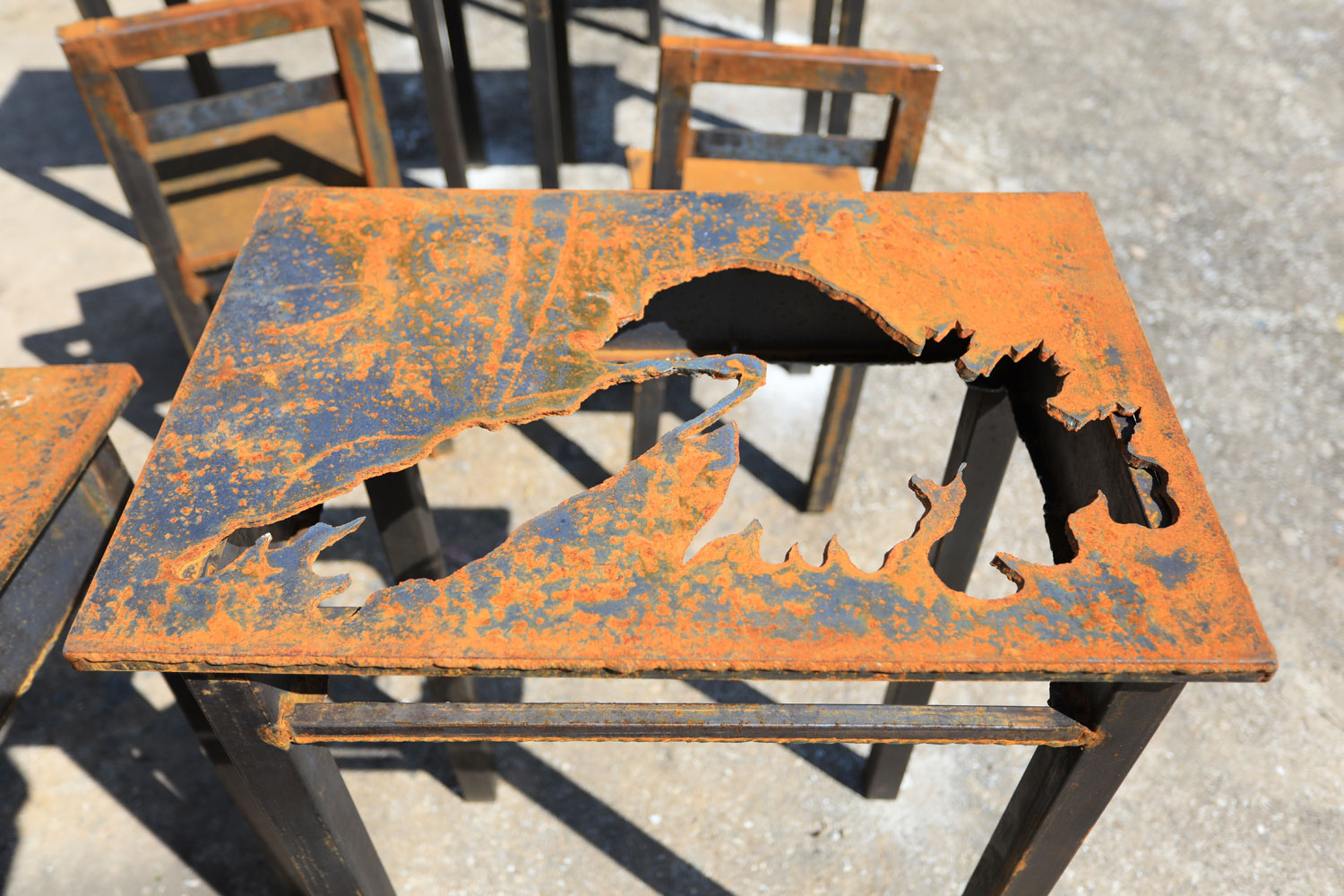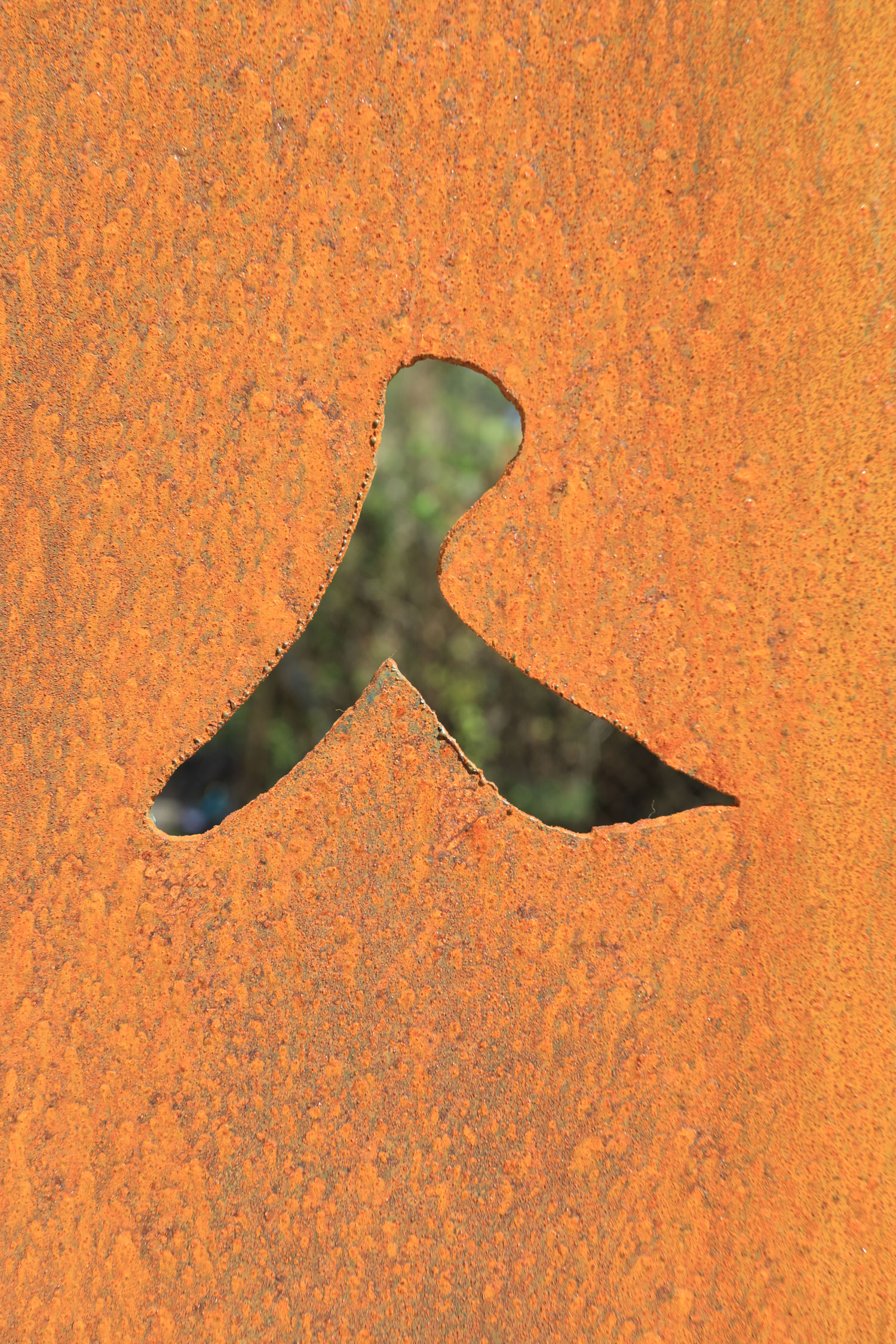 Memoir of a Classroom 班房回憶錄
Memoir of a Classroom process 2
Memoir of a Classroom process 3
Memoir of a Classroom by Kacey Wong Process 1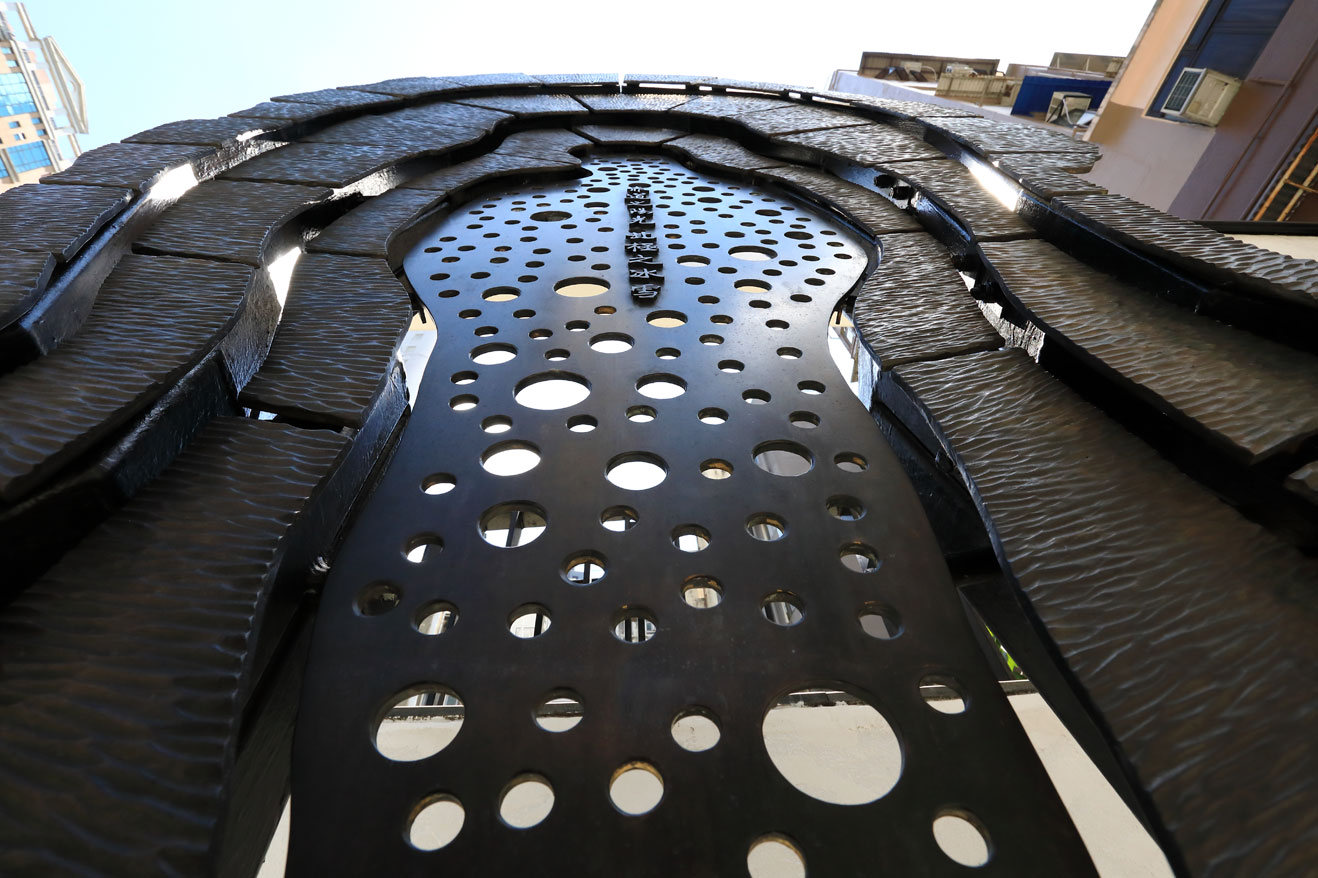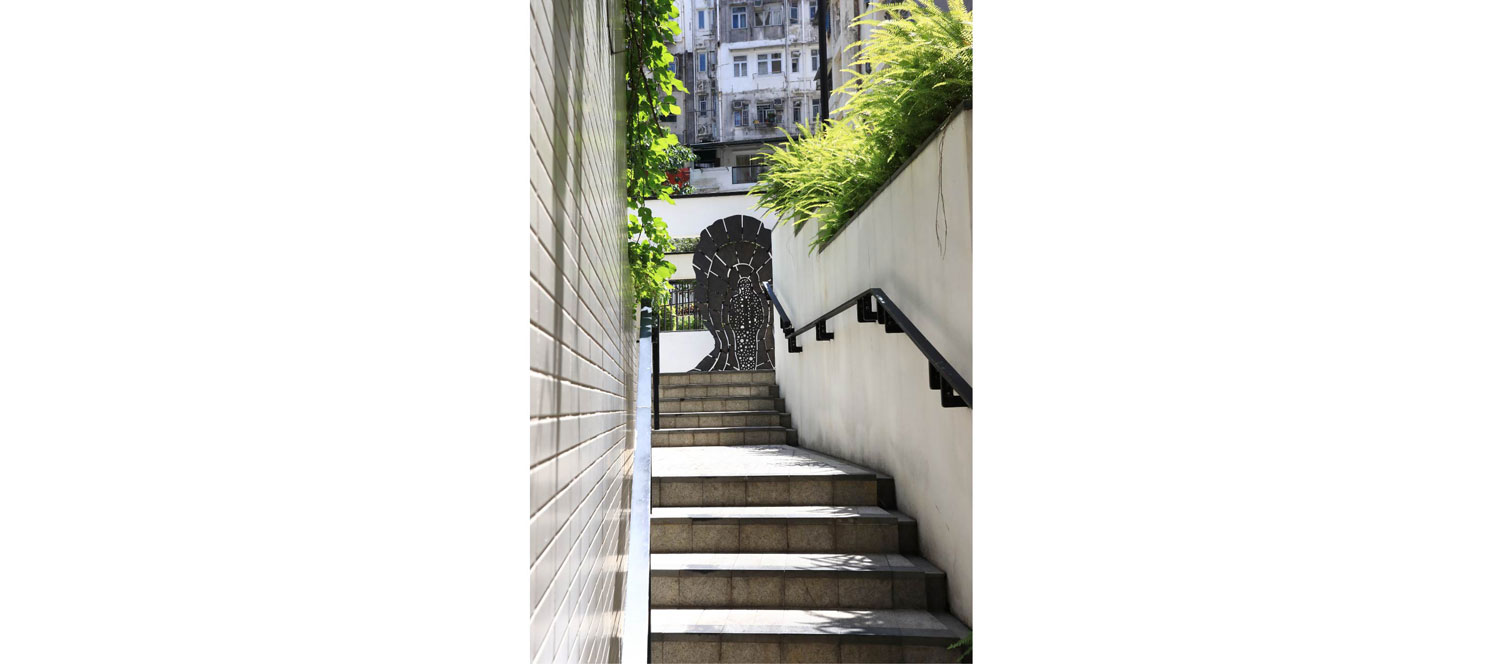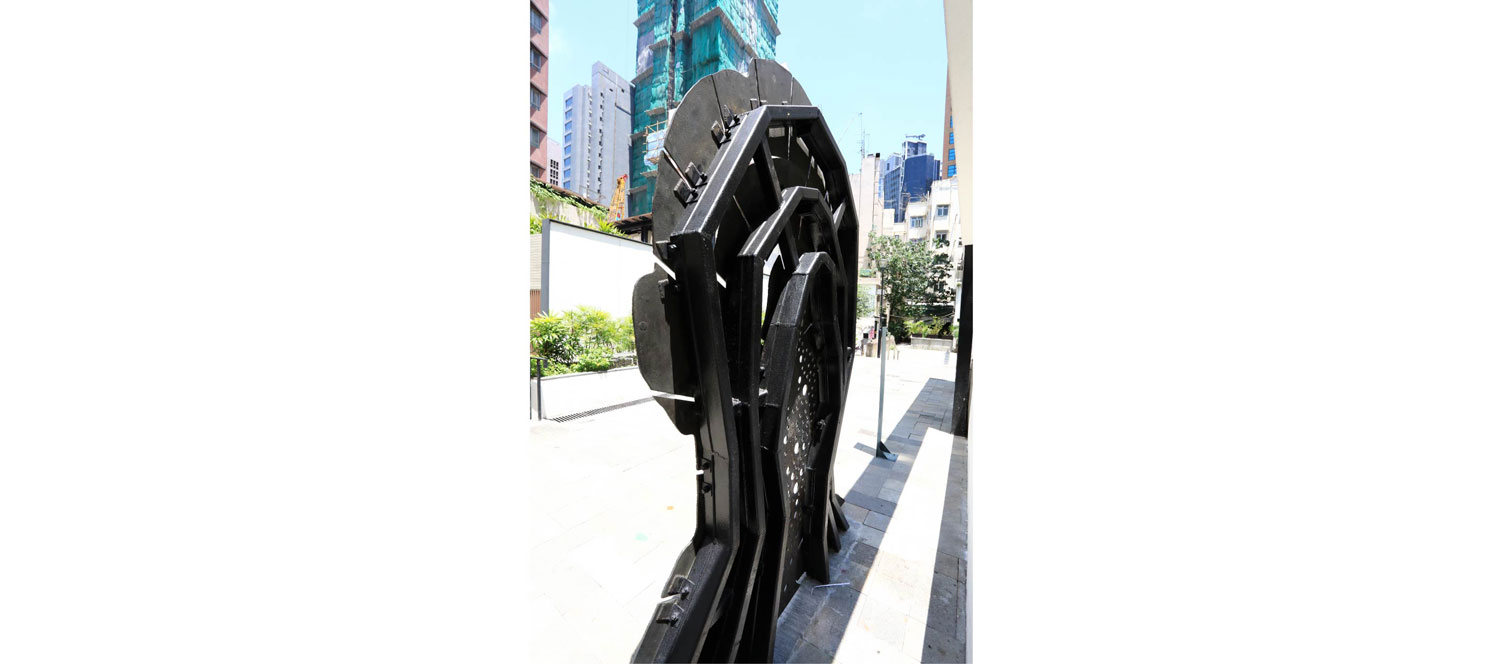 Yeung Ku-wan Memorial Process 楊衢雲紀念碑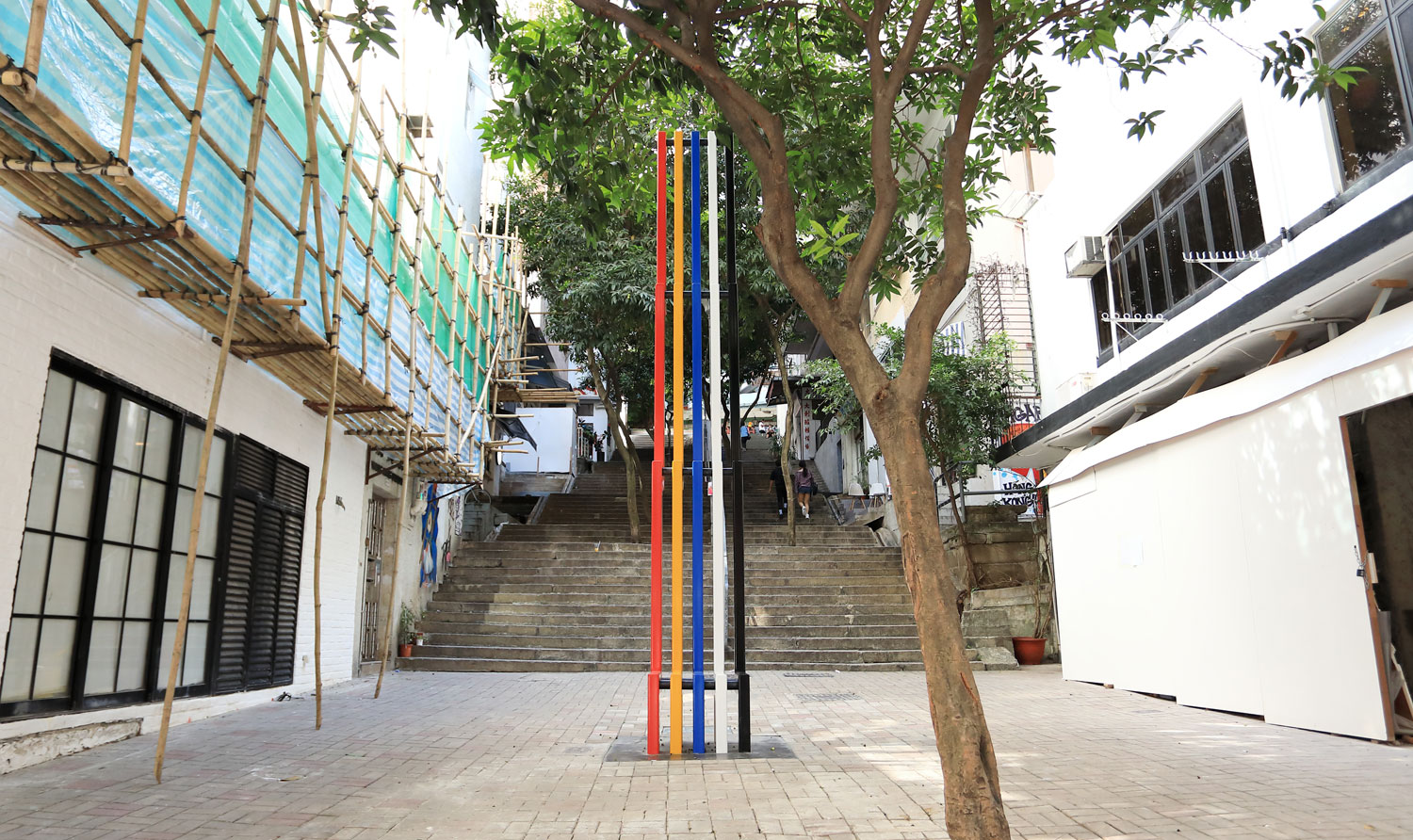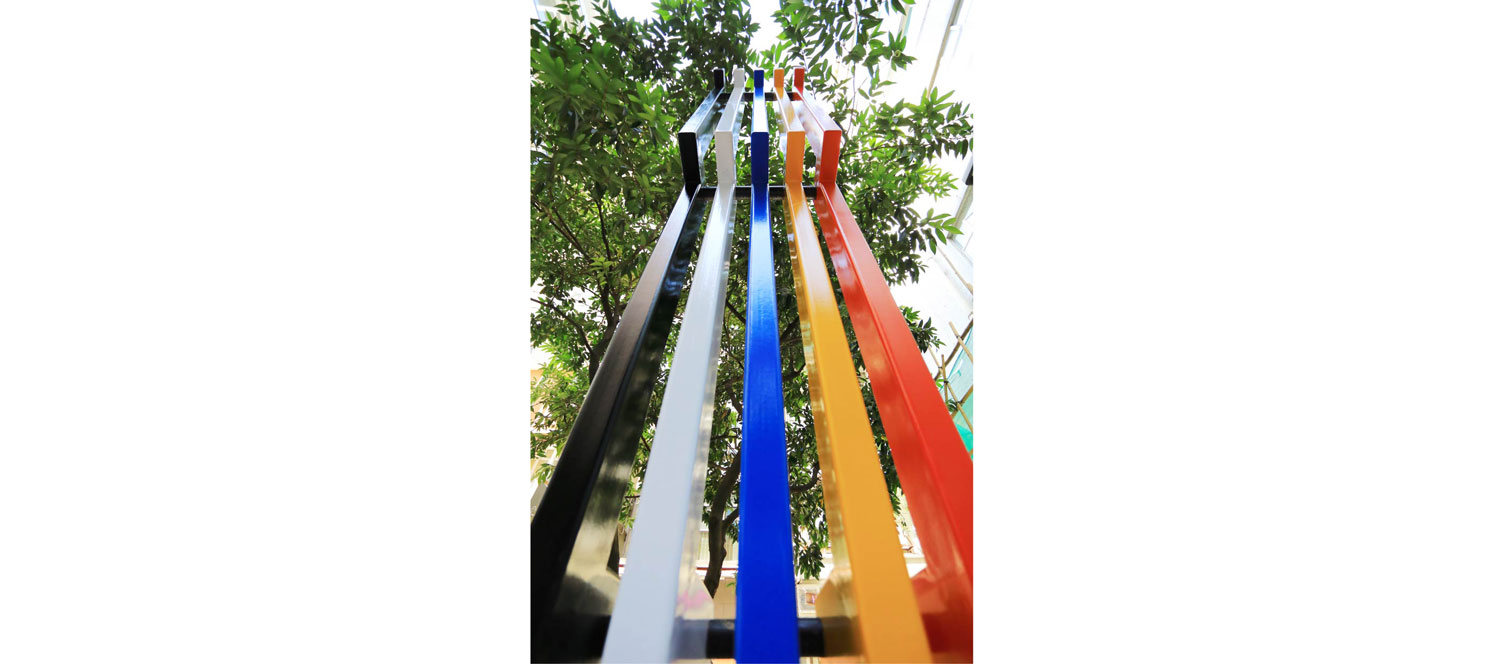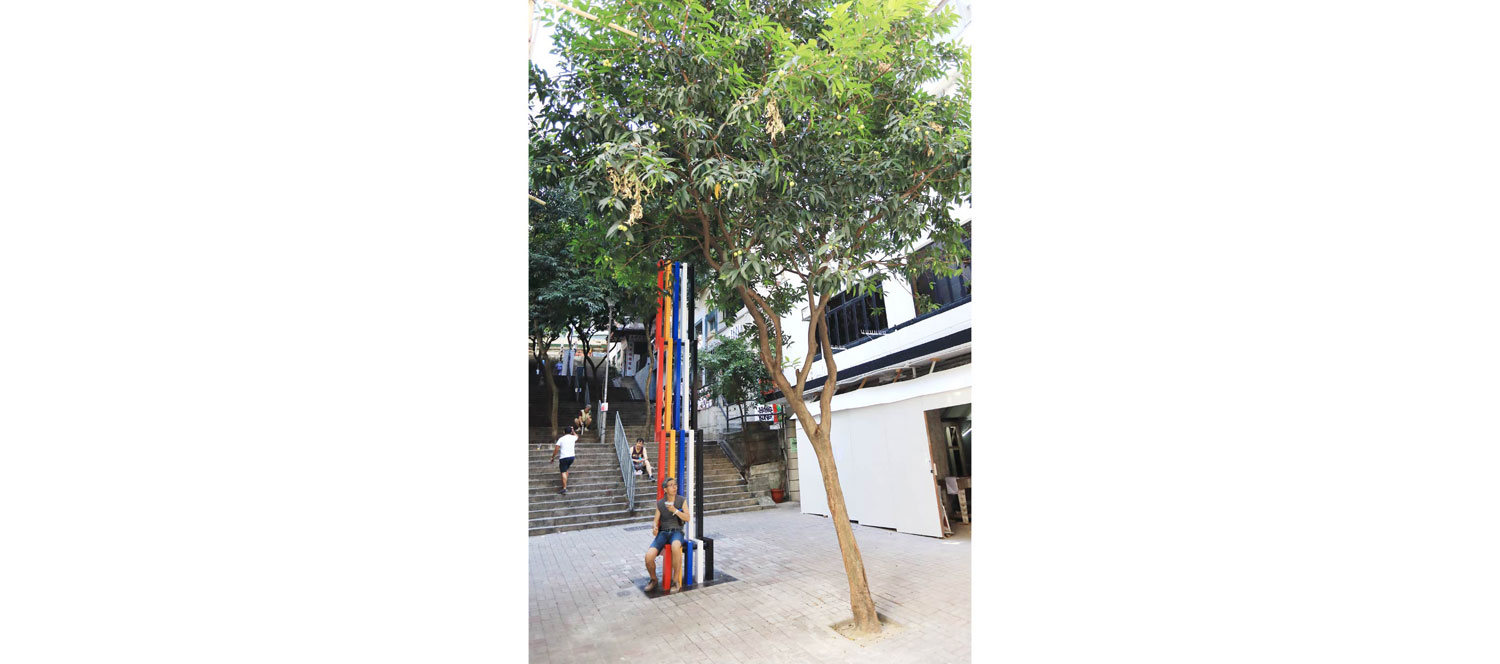 The Four Great Outlaws 四大寇 Process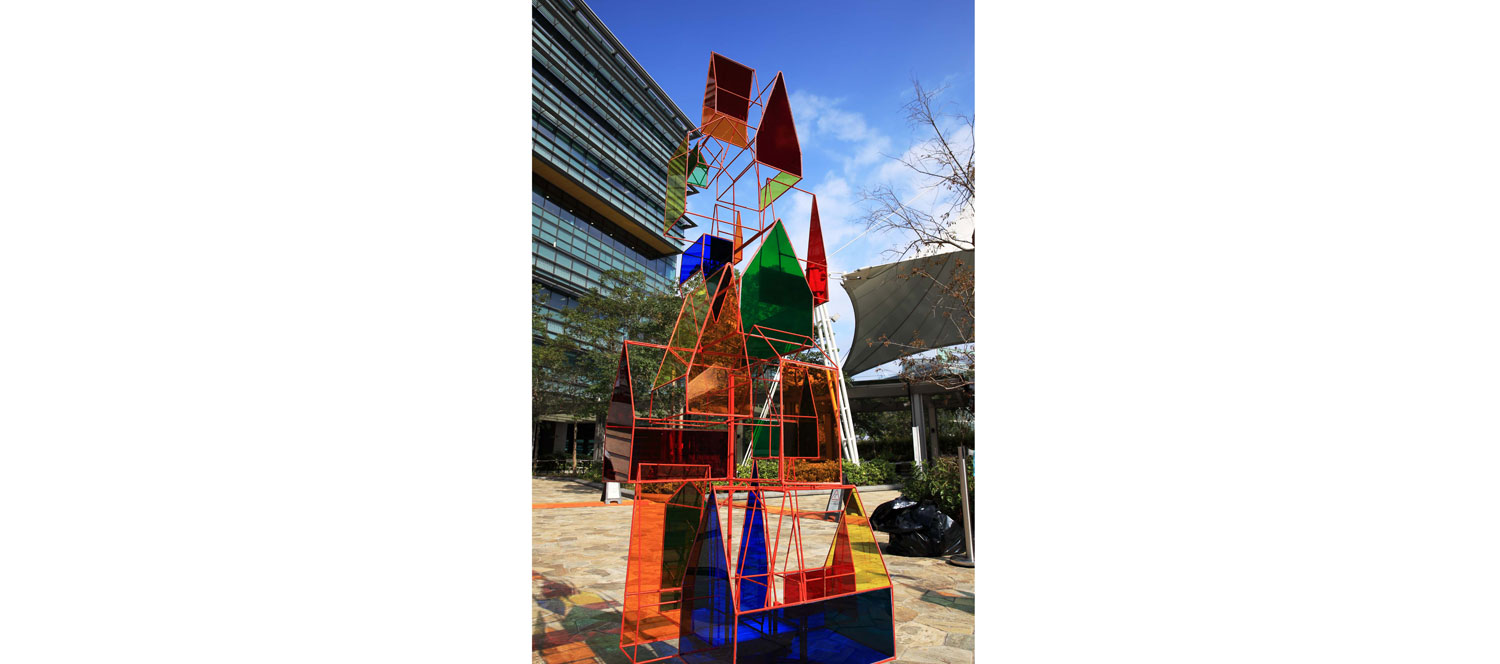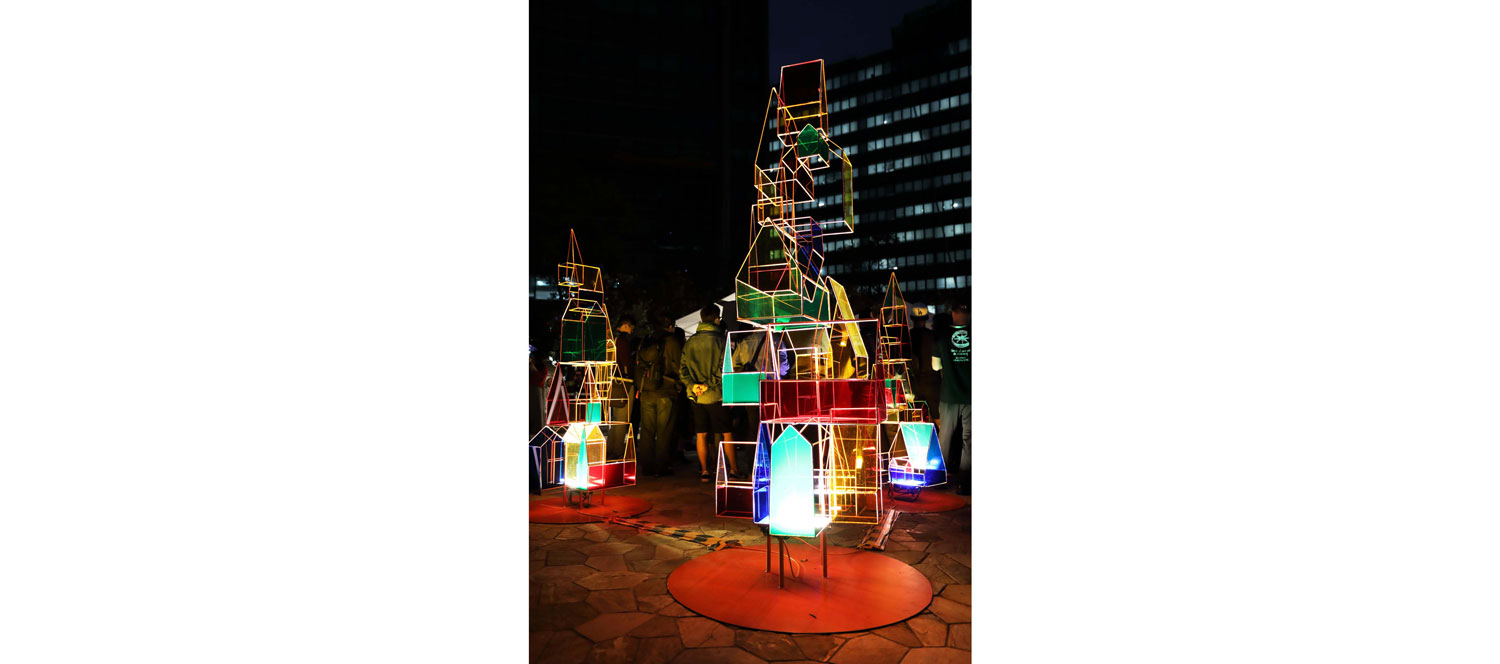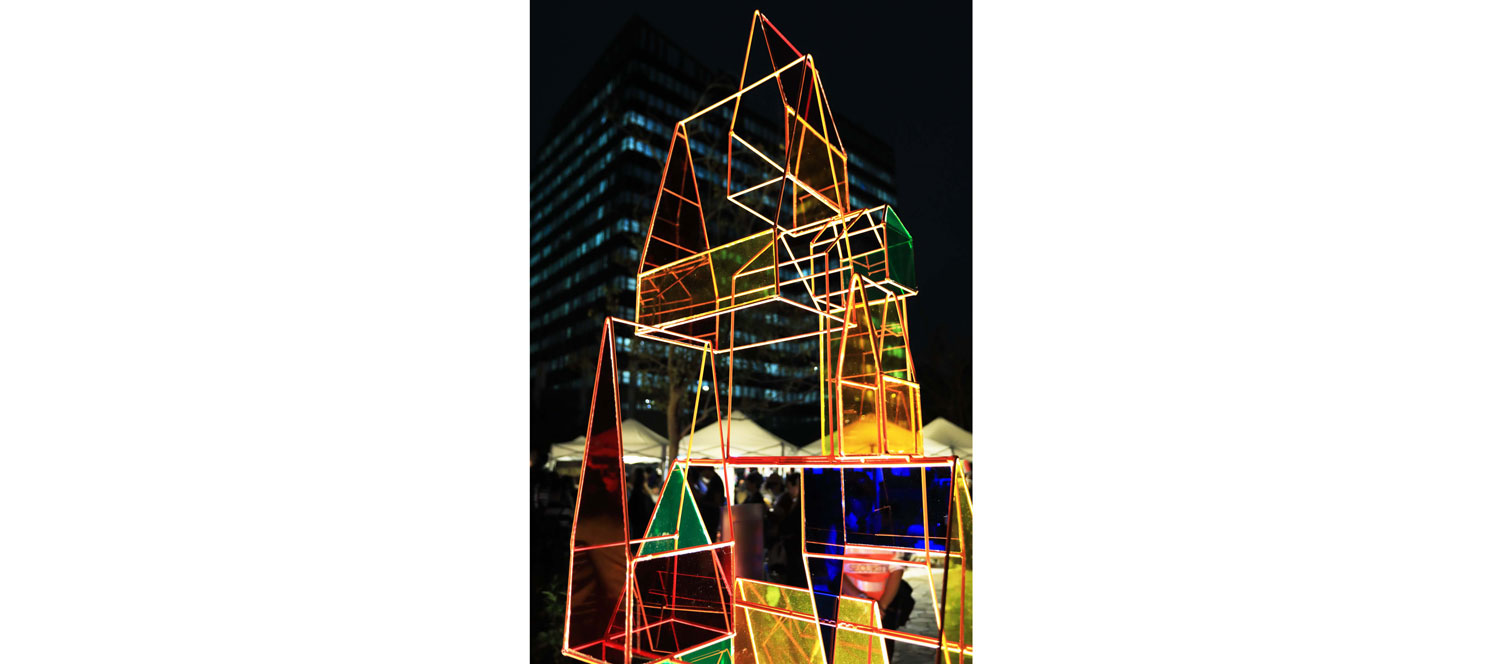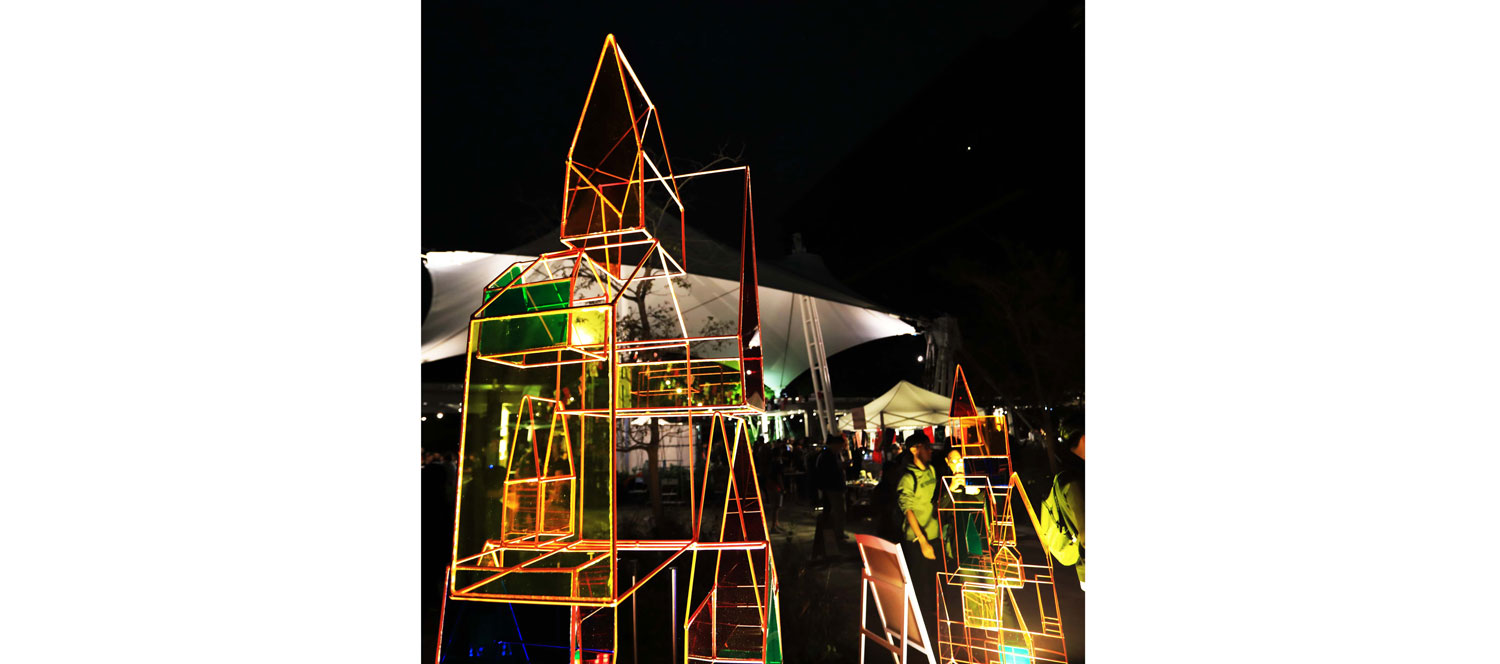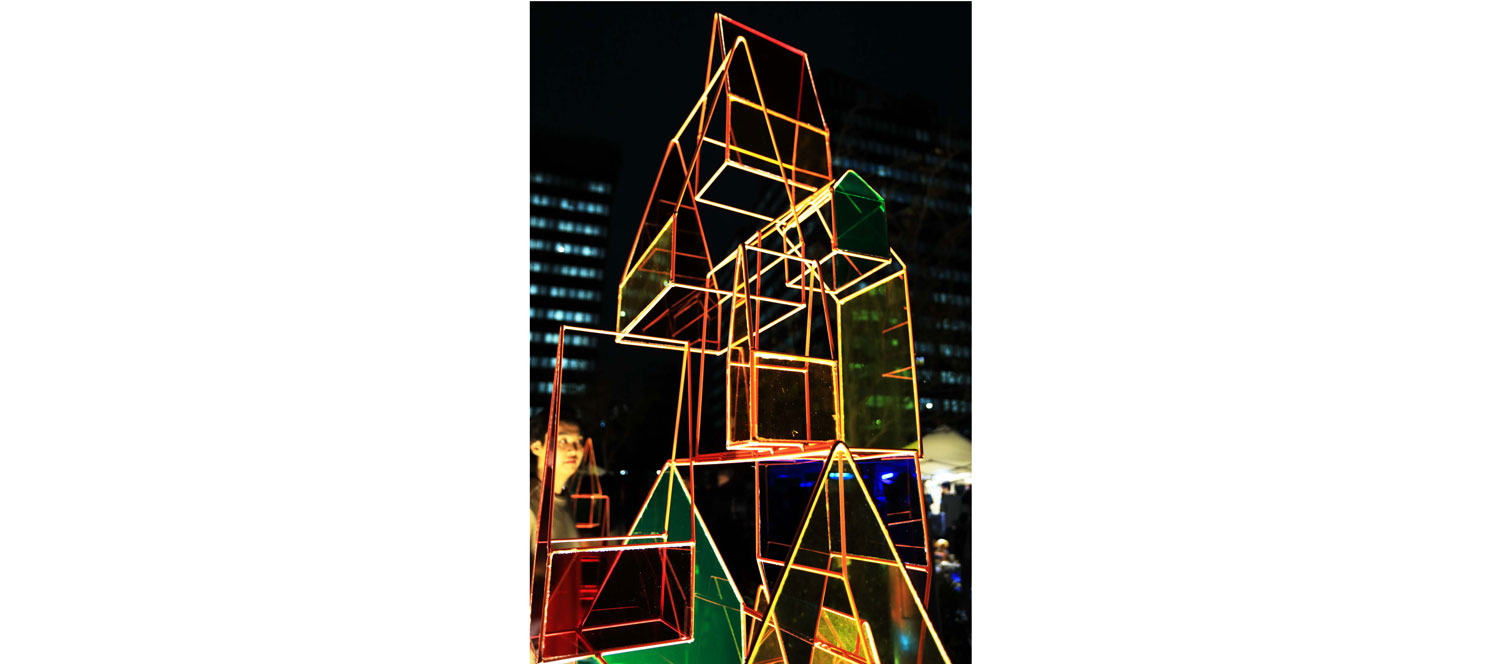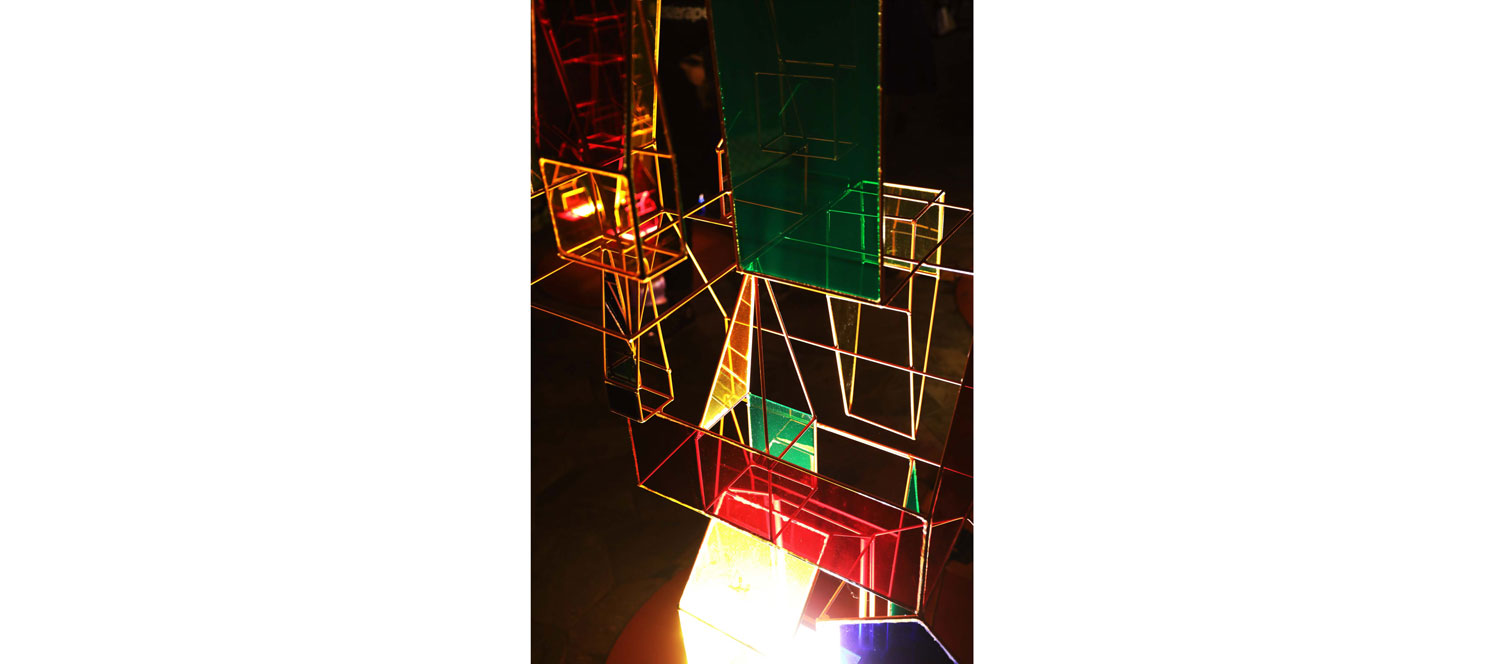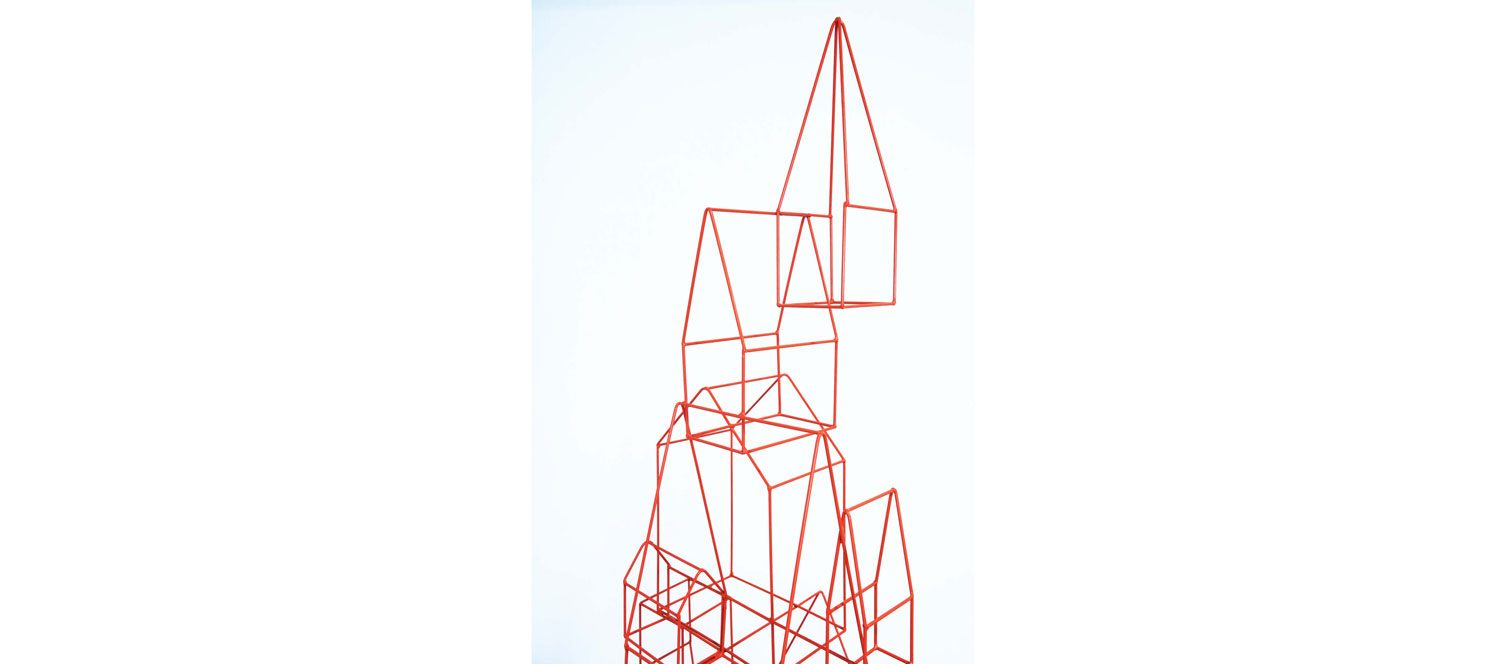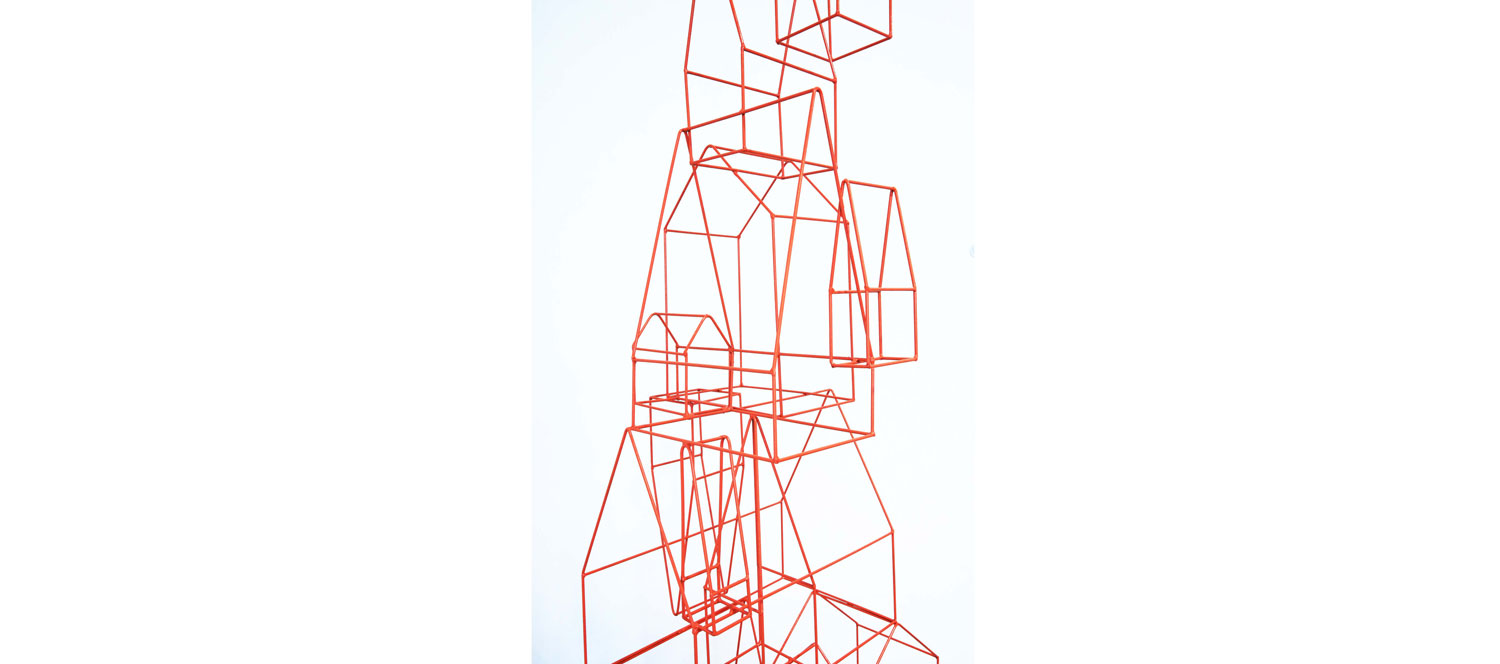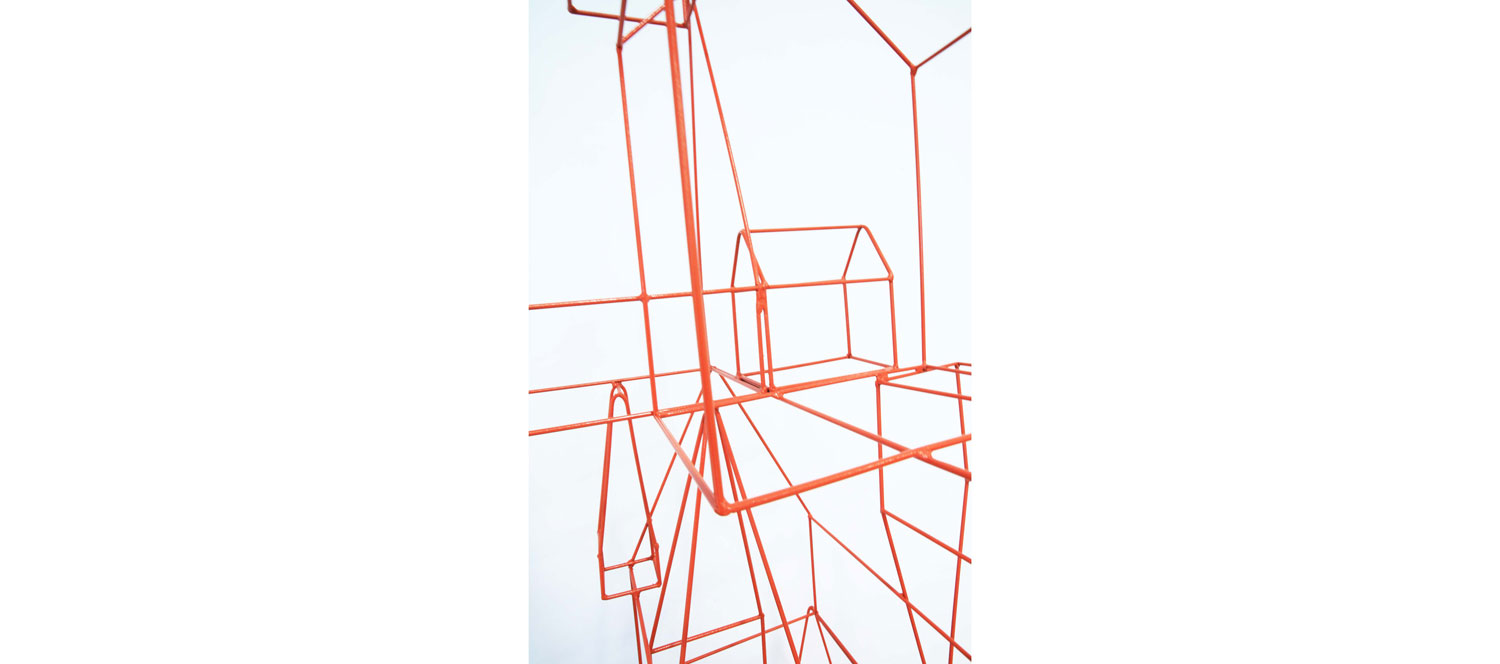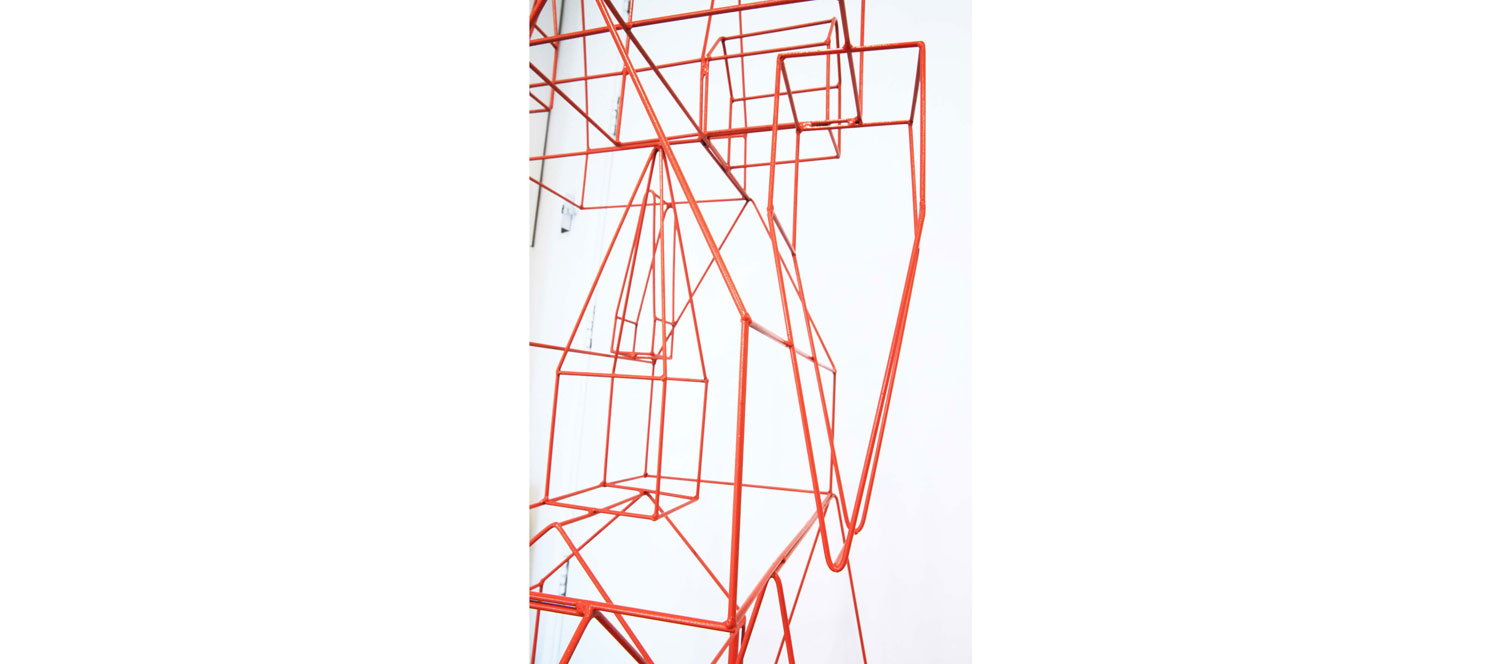 Tower of Community Process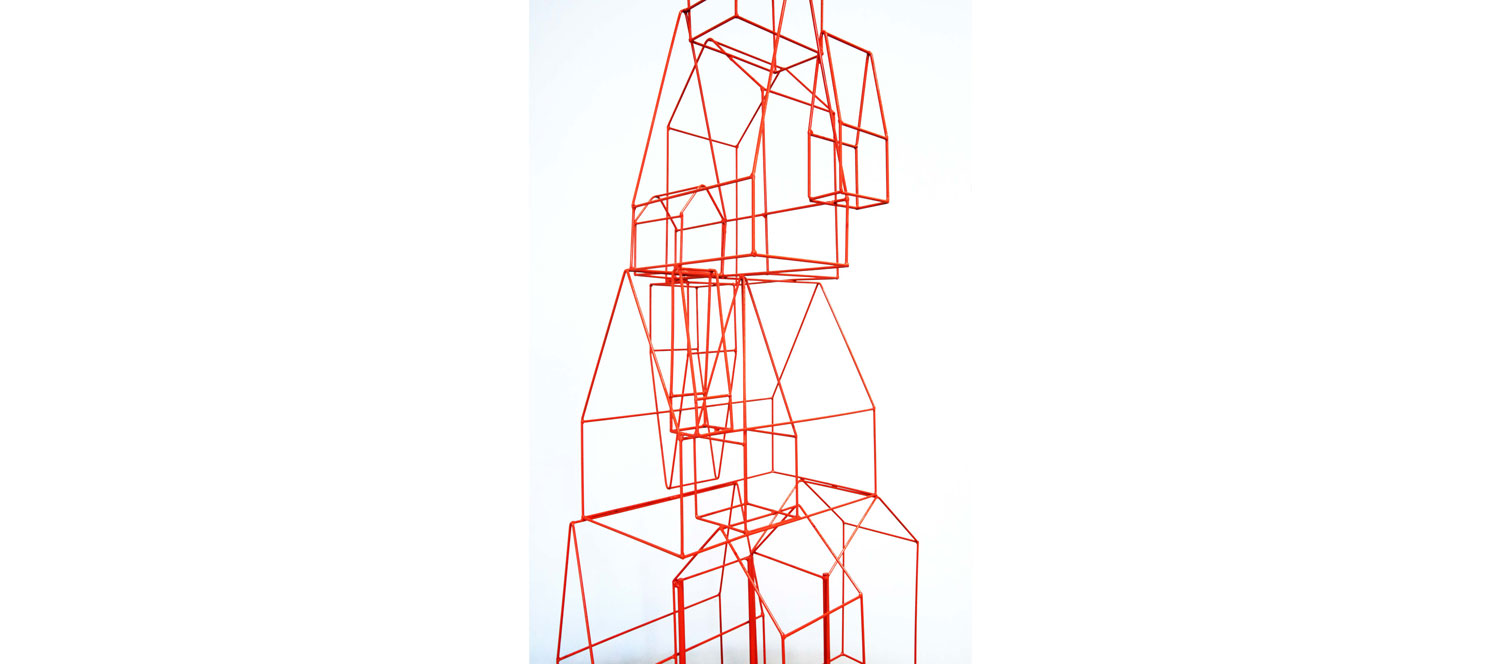 Asteroids & Comets at Harbour Arts Sculpture Park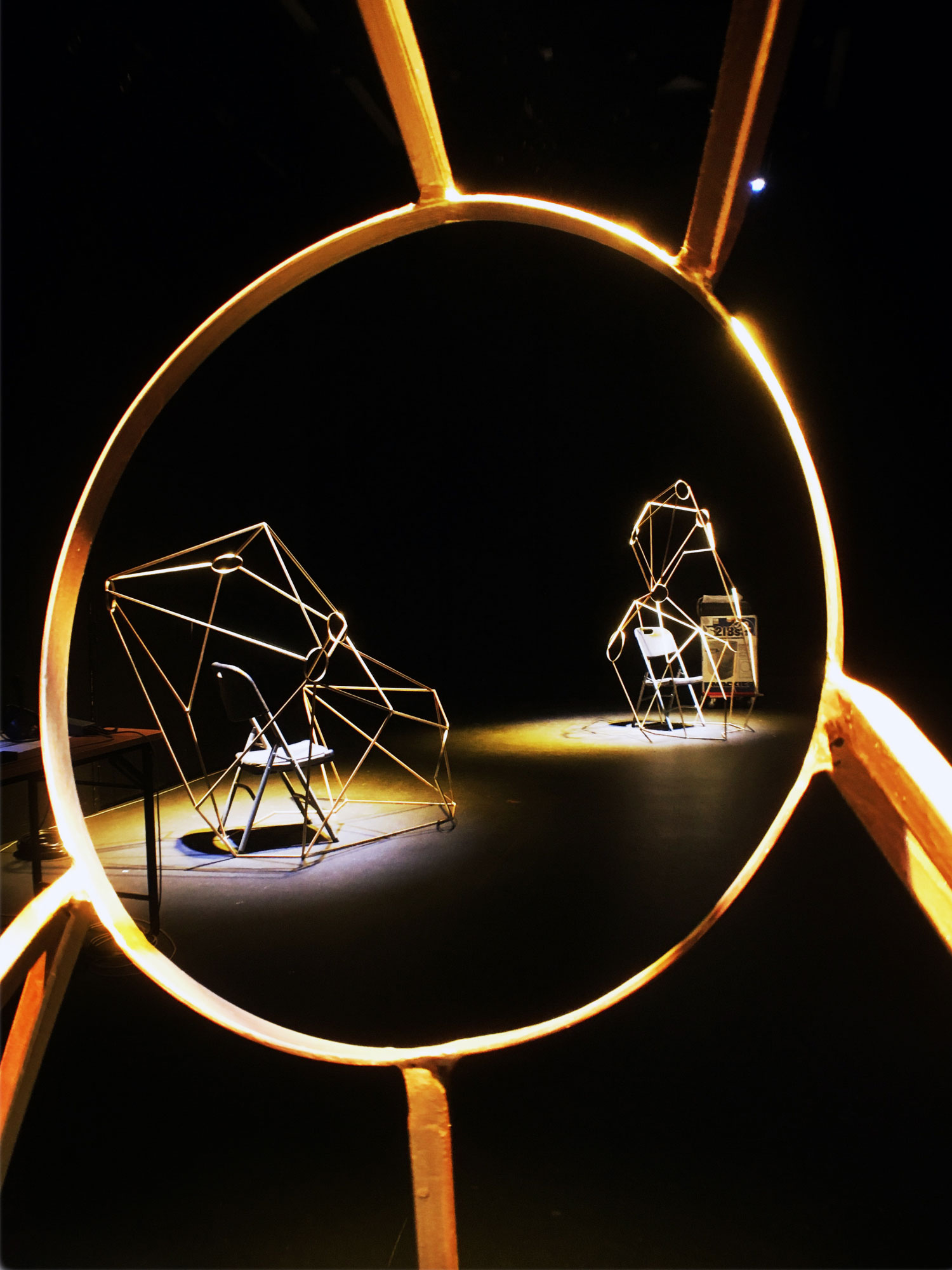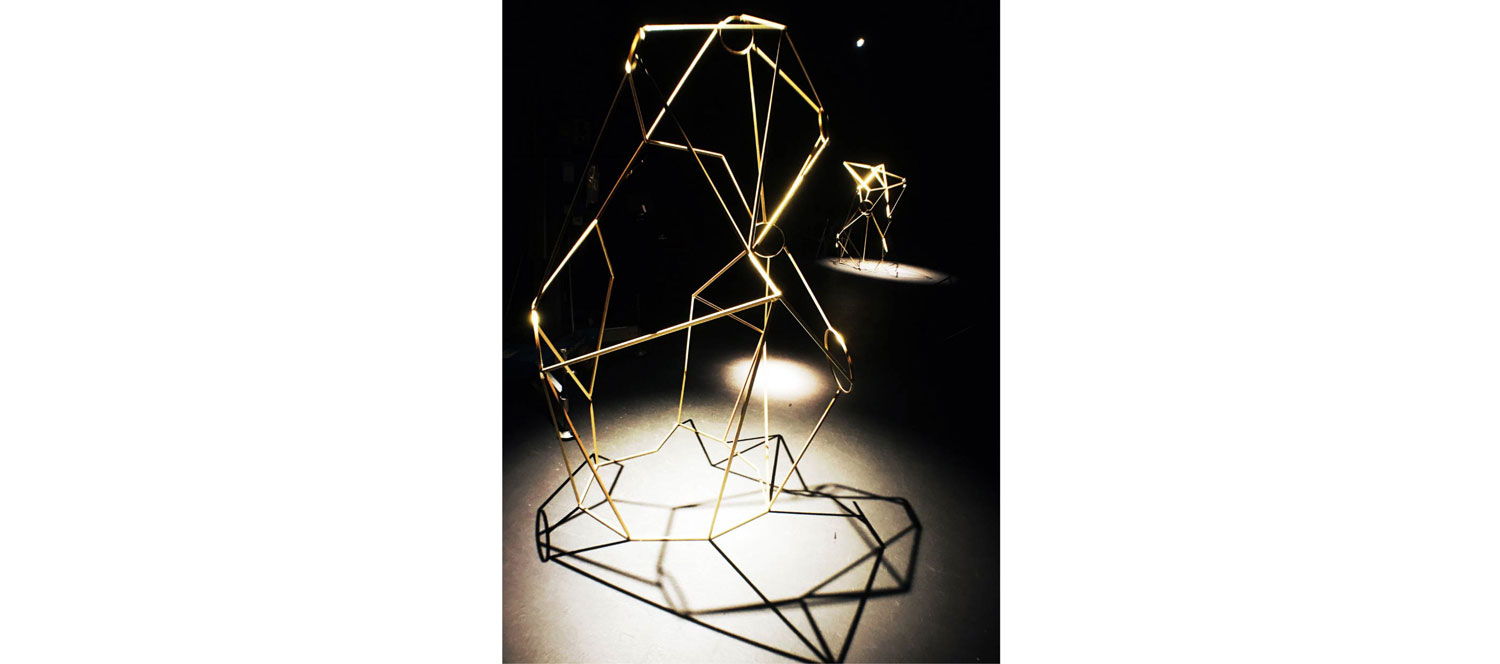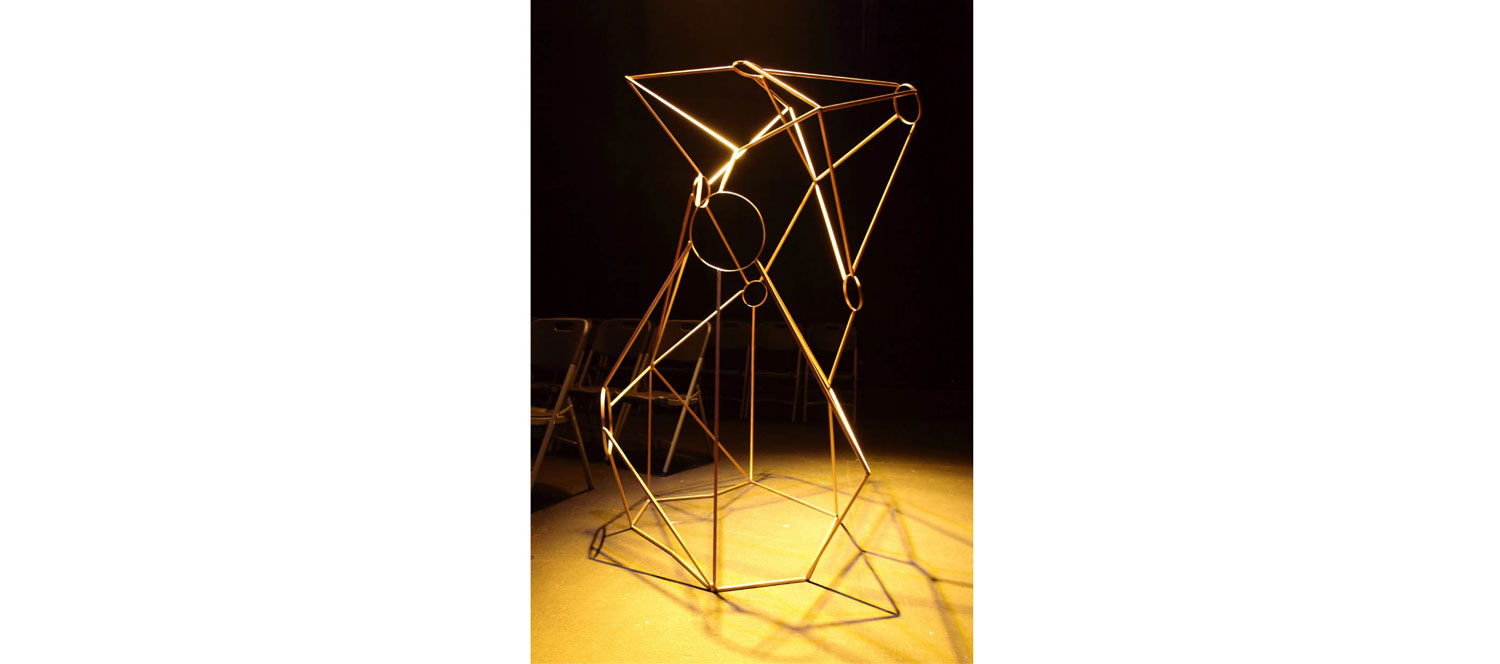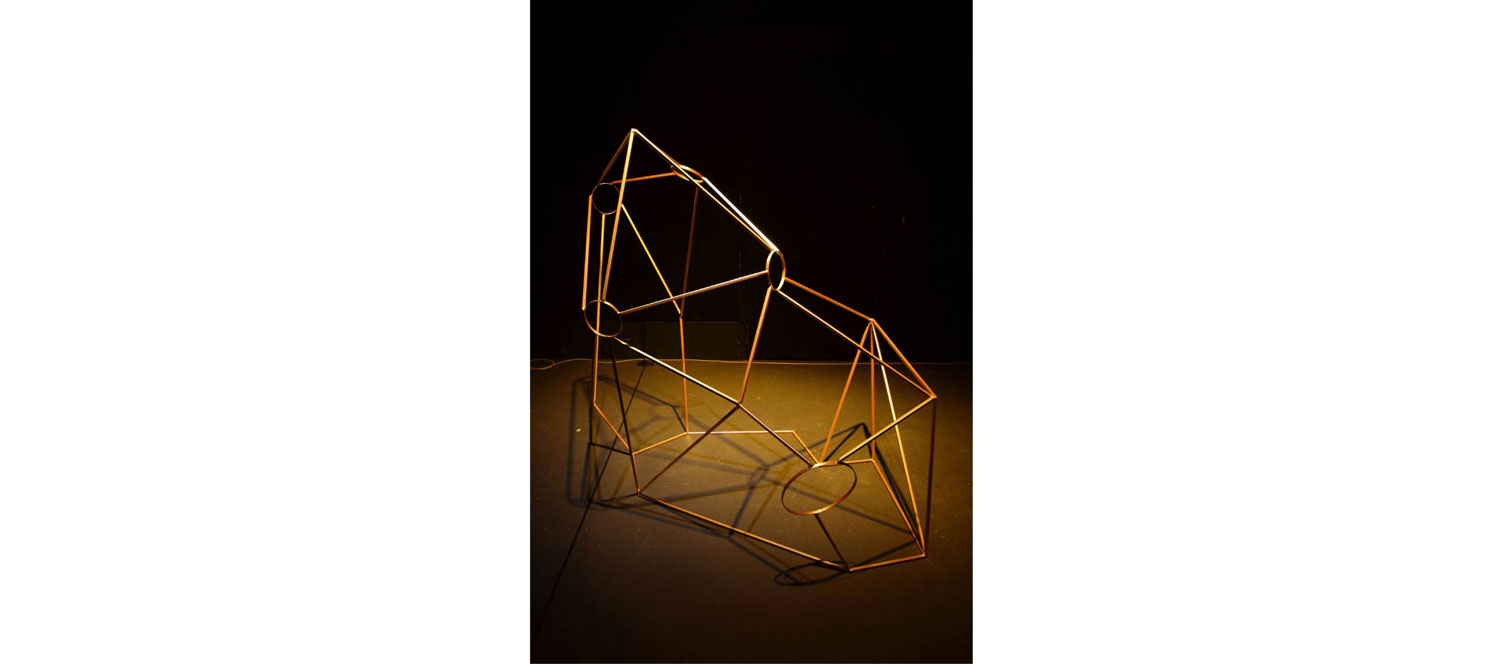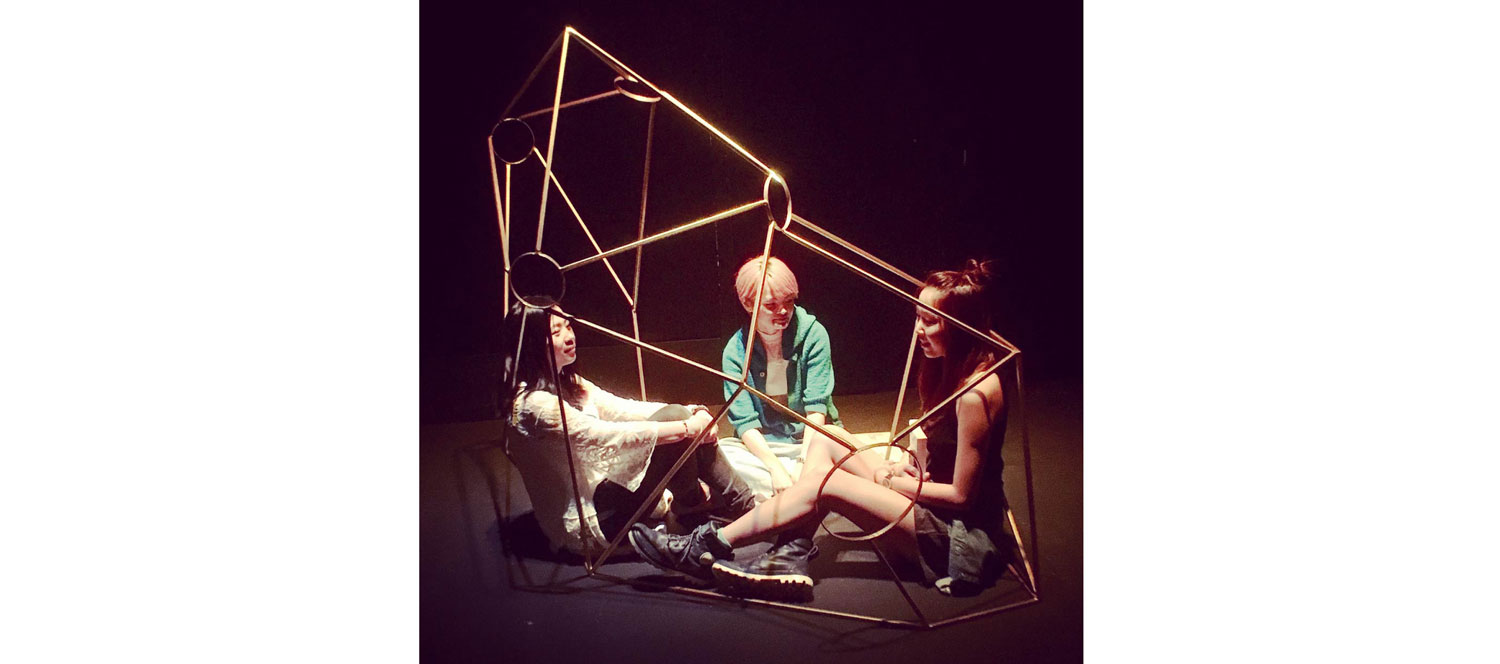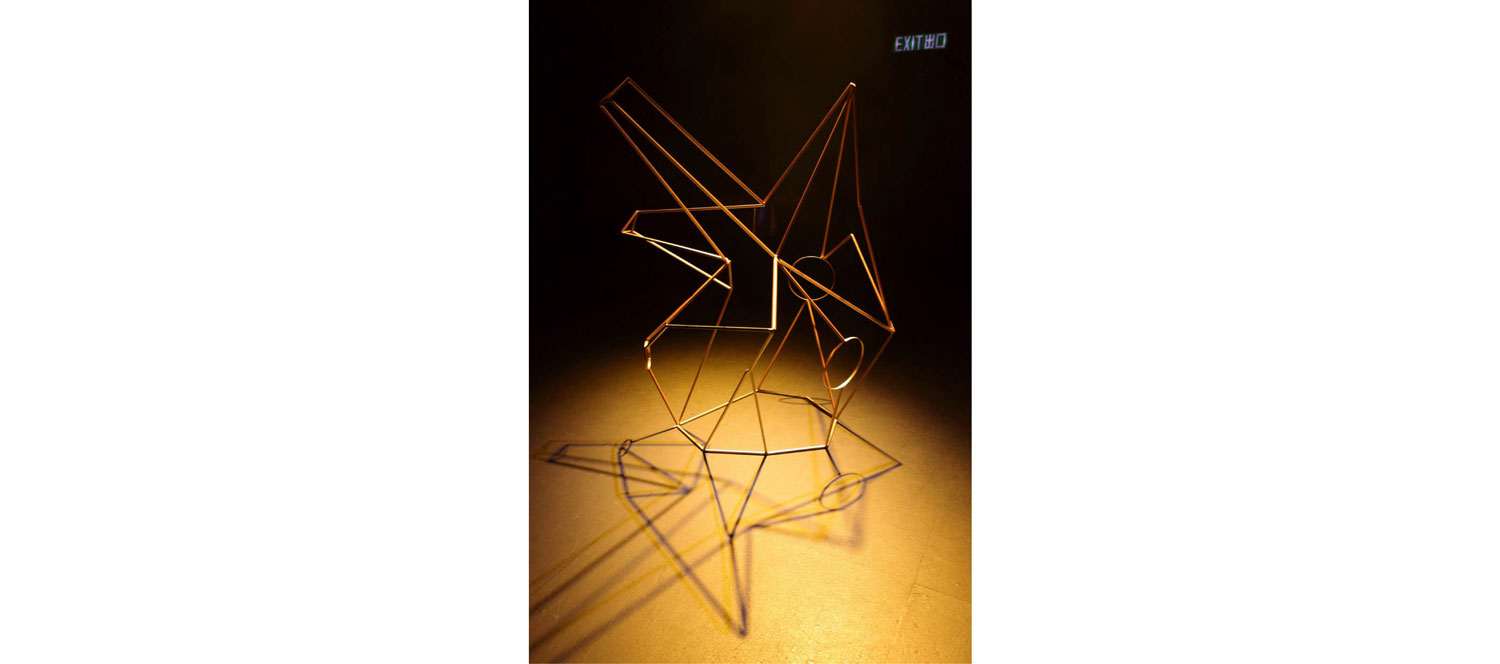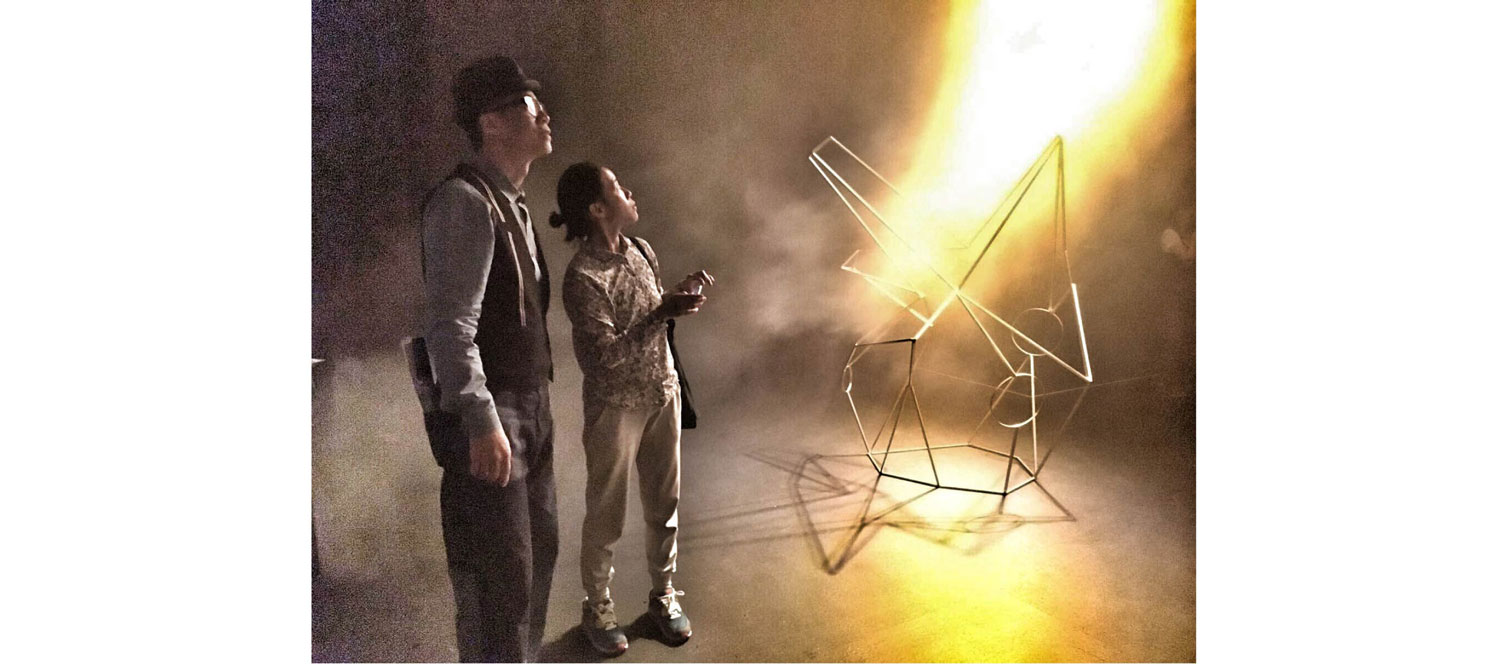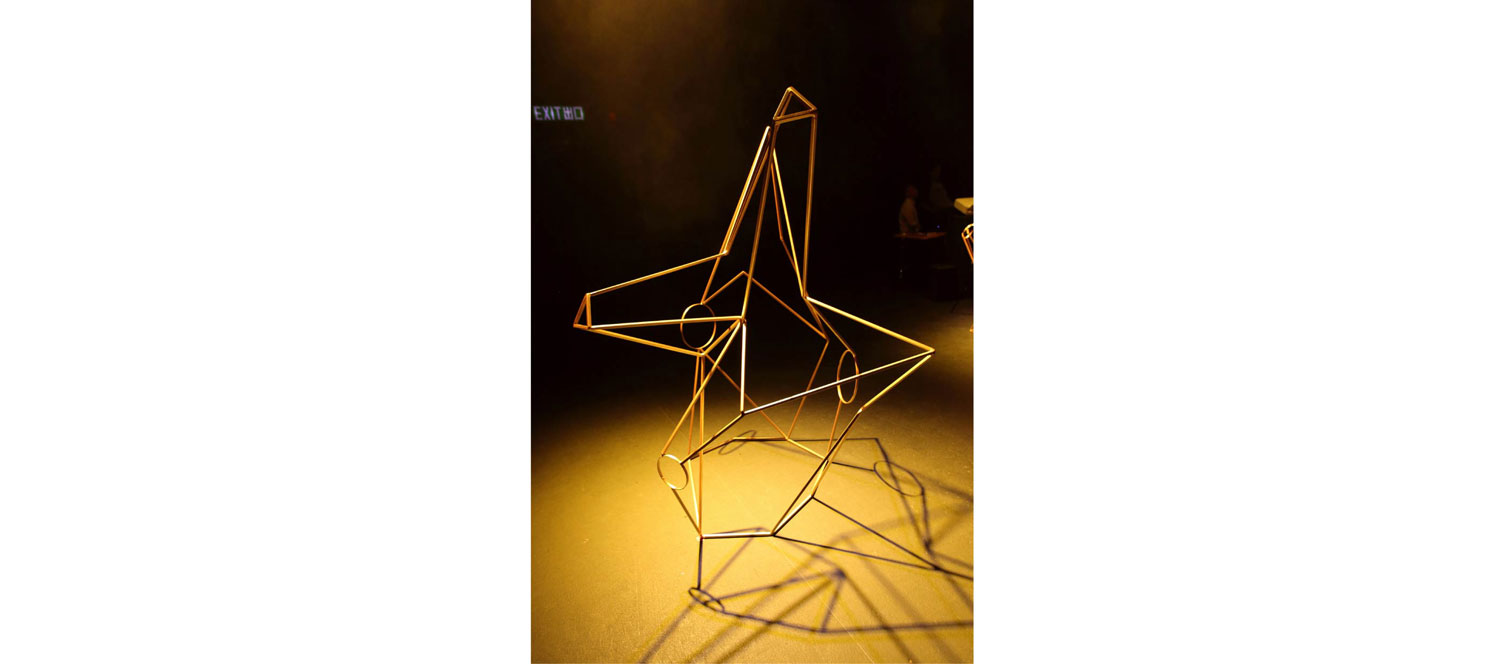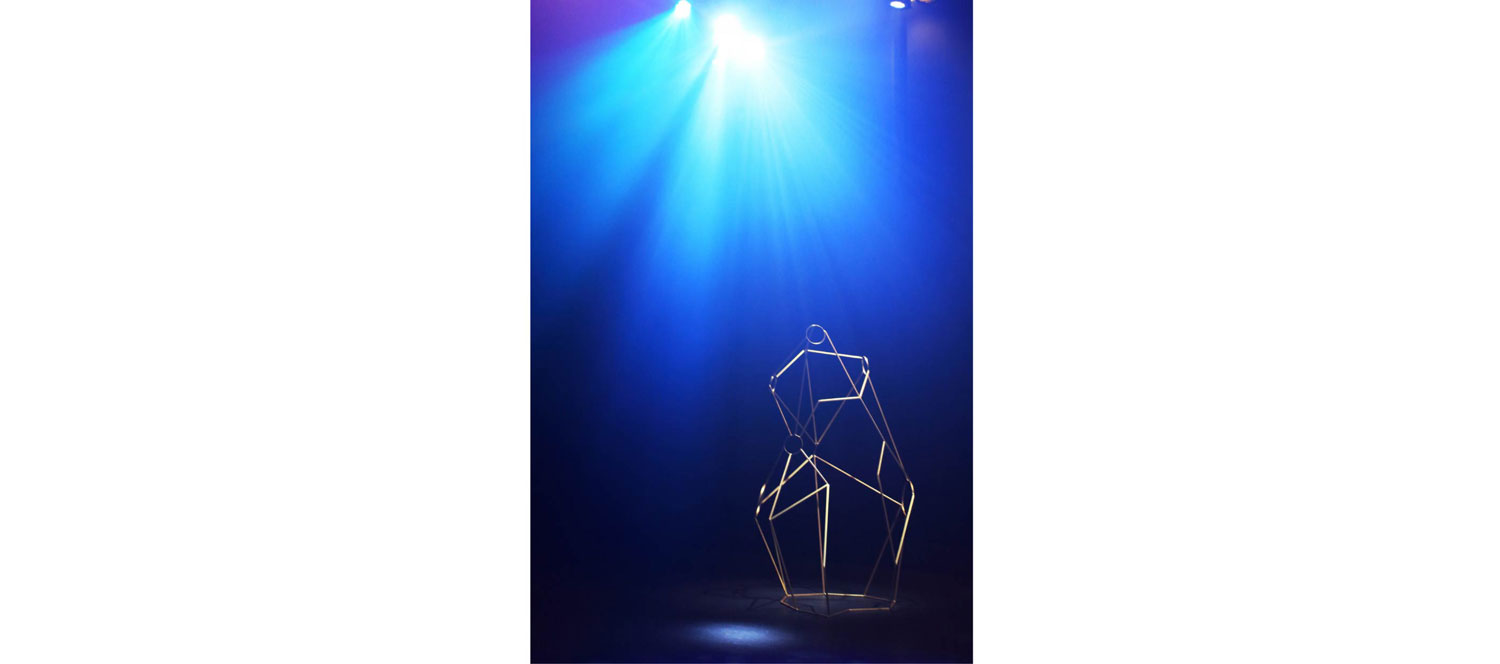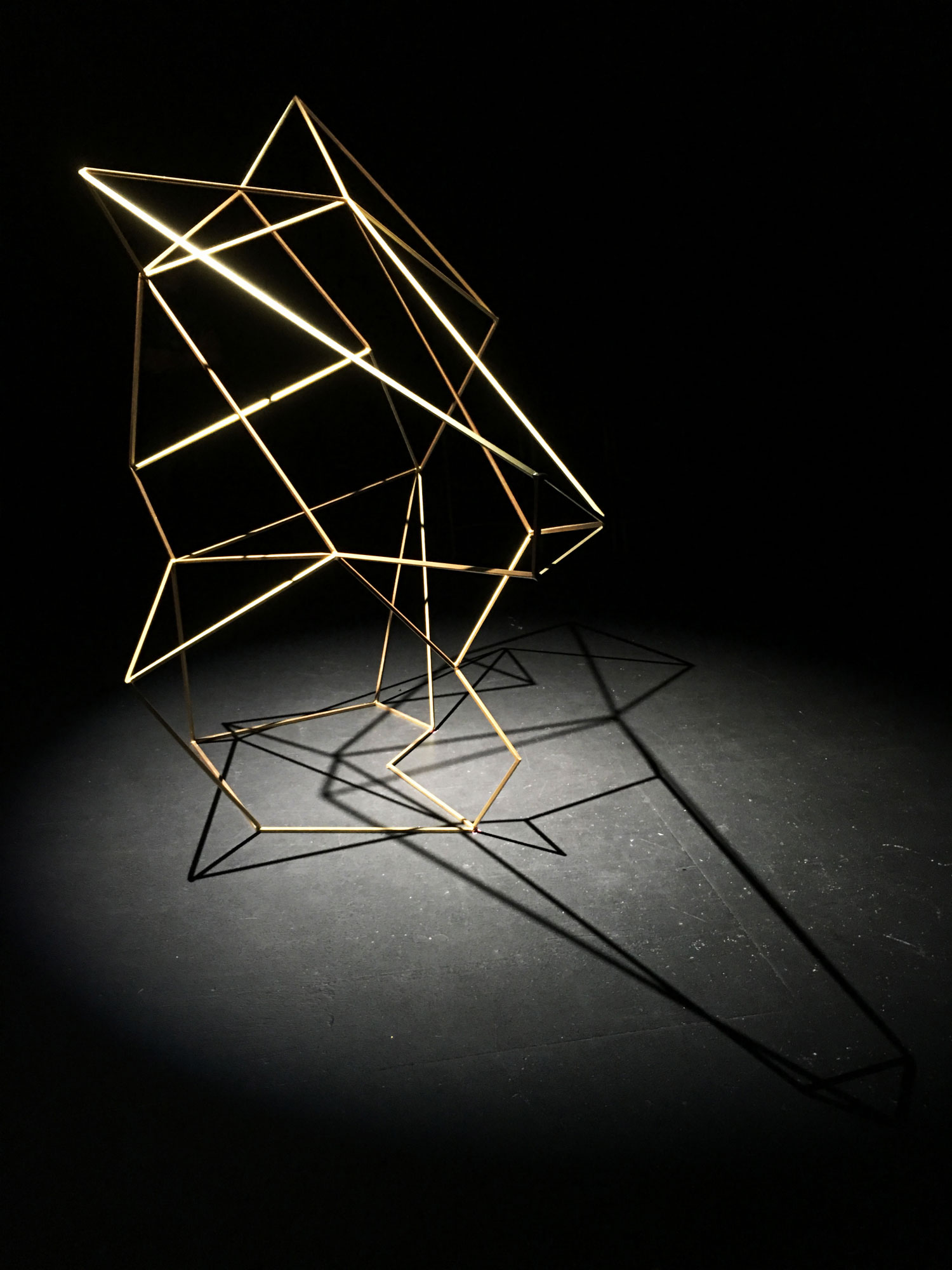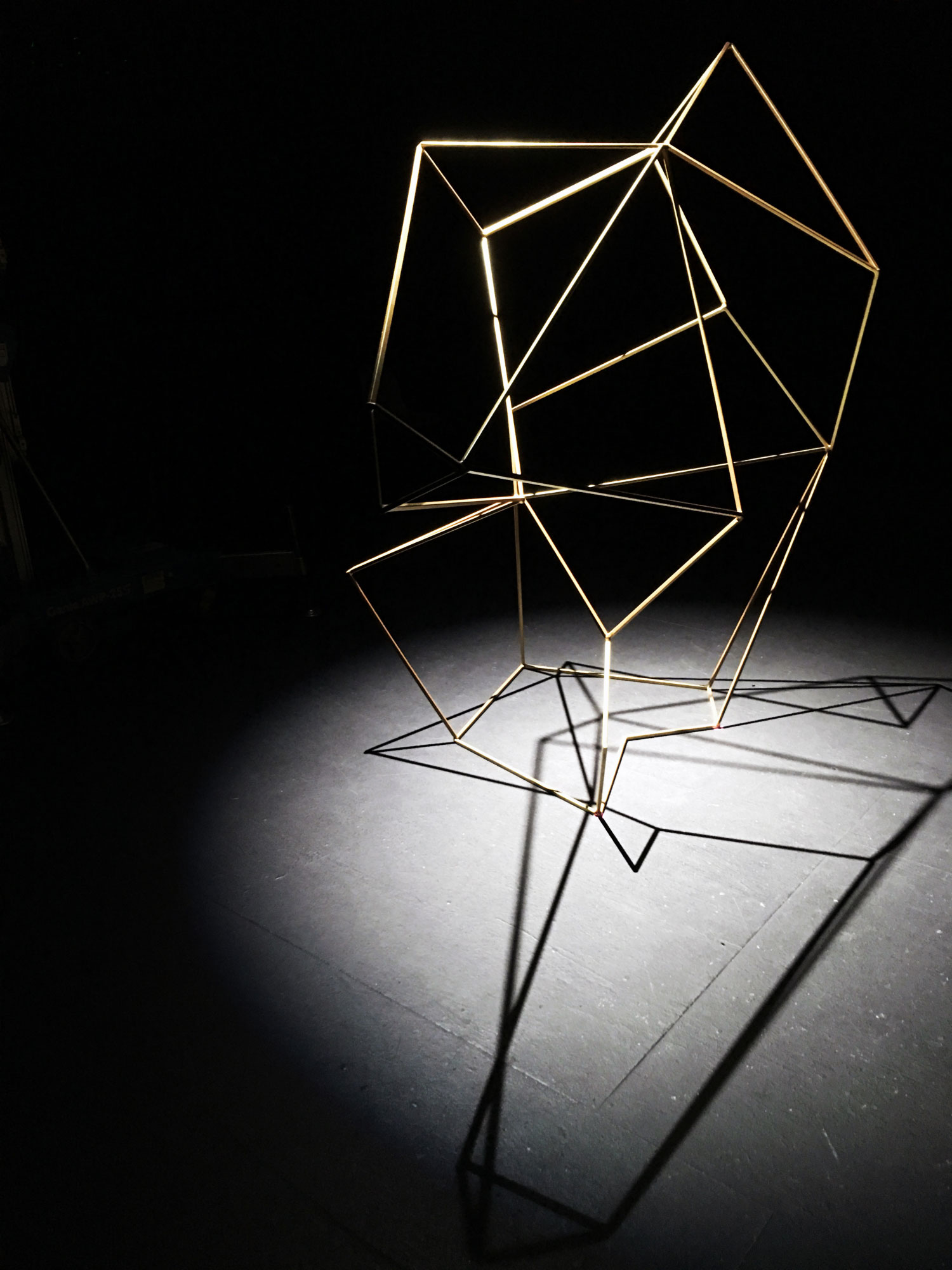 Asteroids and Comets Process No. 2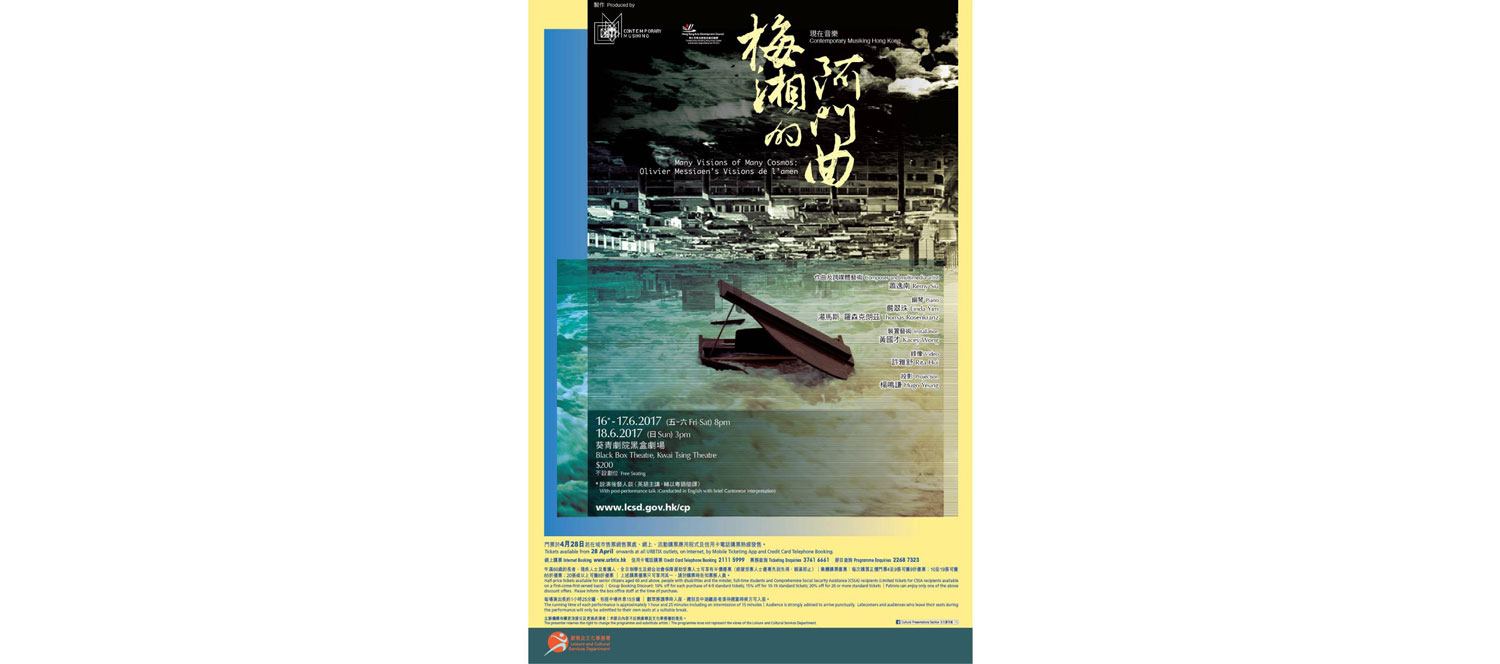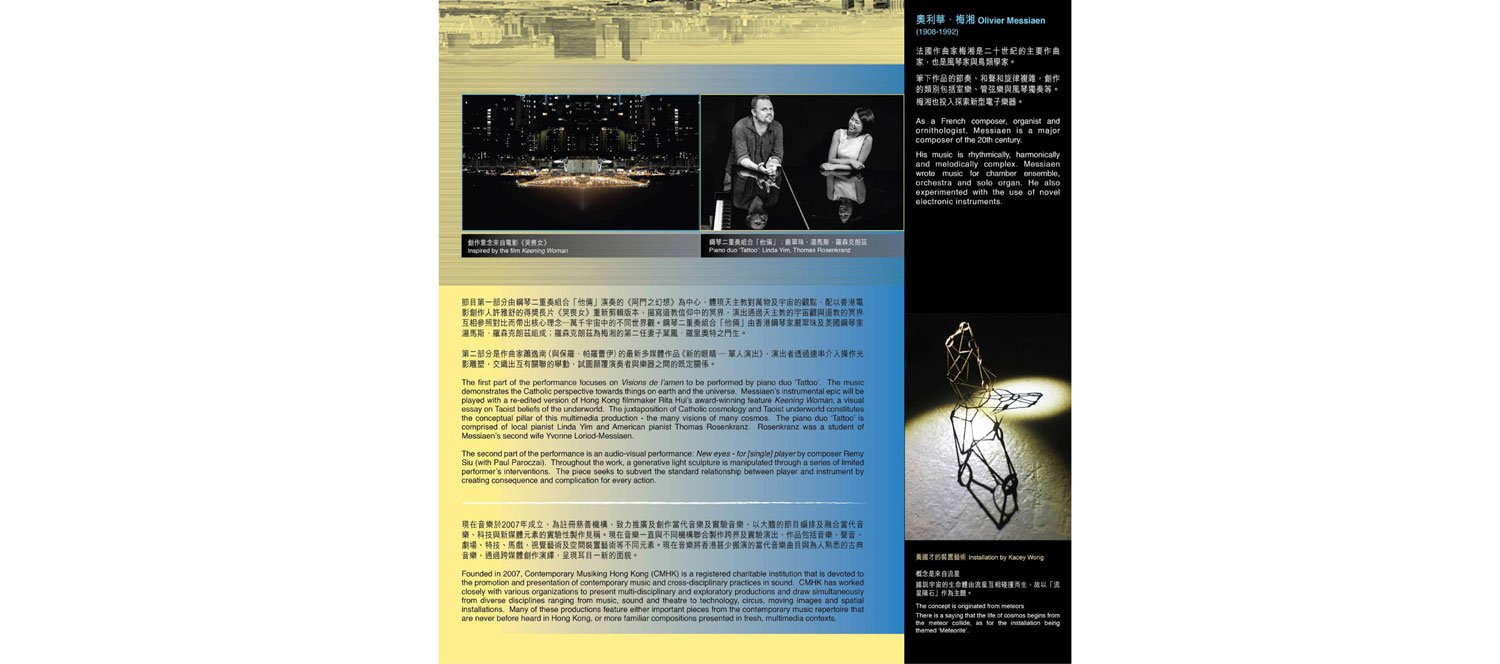 In The Land of the Blind the One Eyed Cat is King art opening
Ballball Cat by Kacey Wong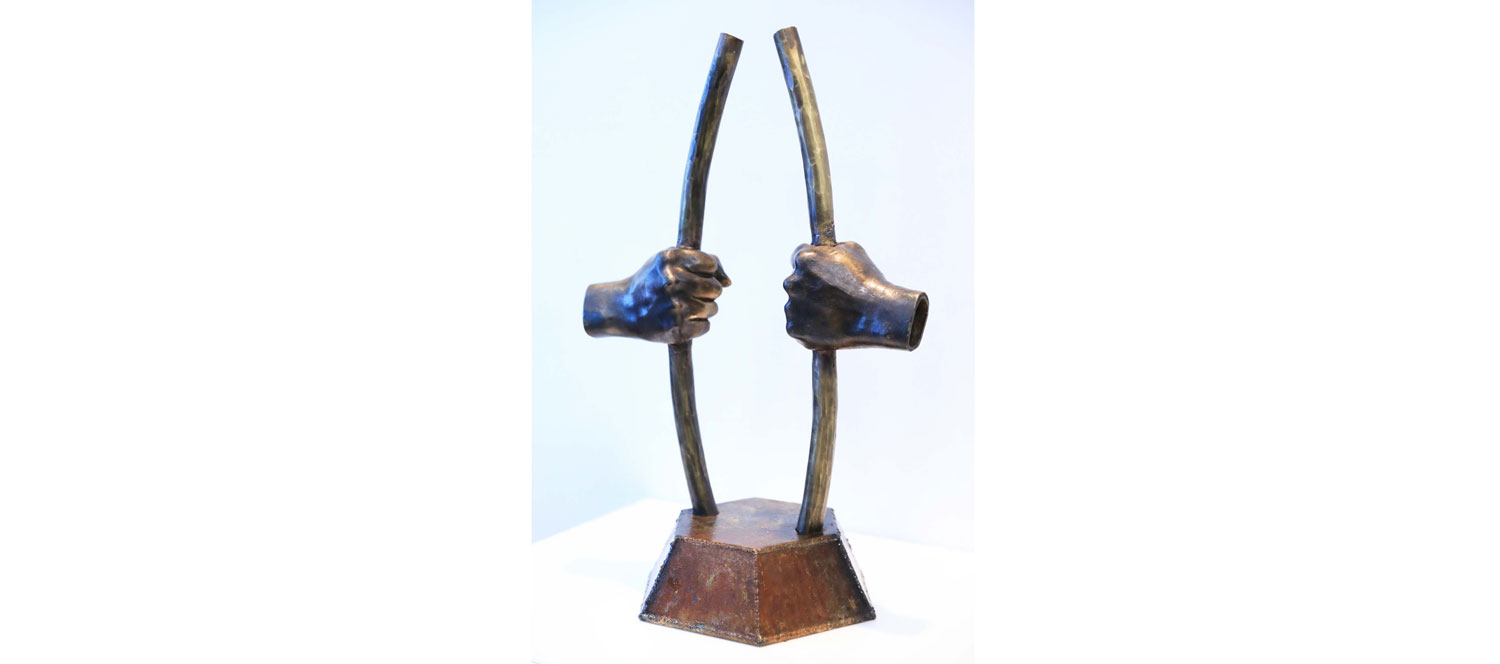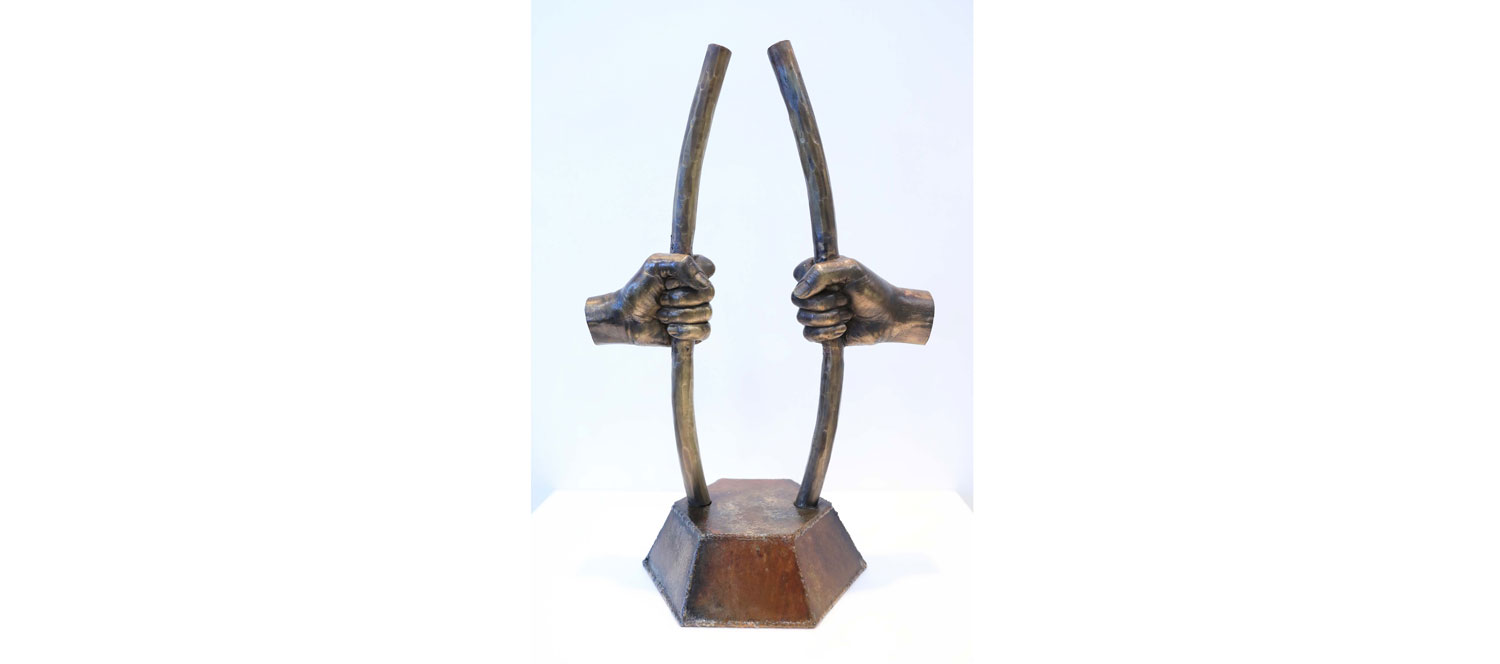 Controlling Device Candle 控制裝置
控制裝置 Controlling Device Process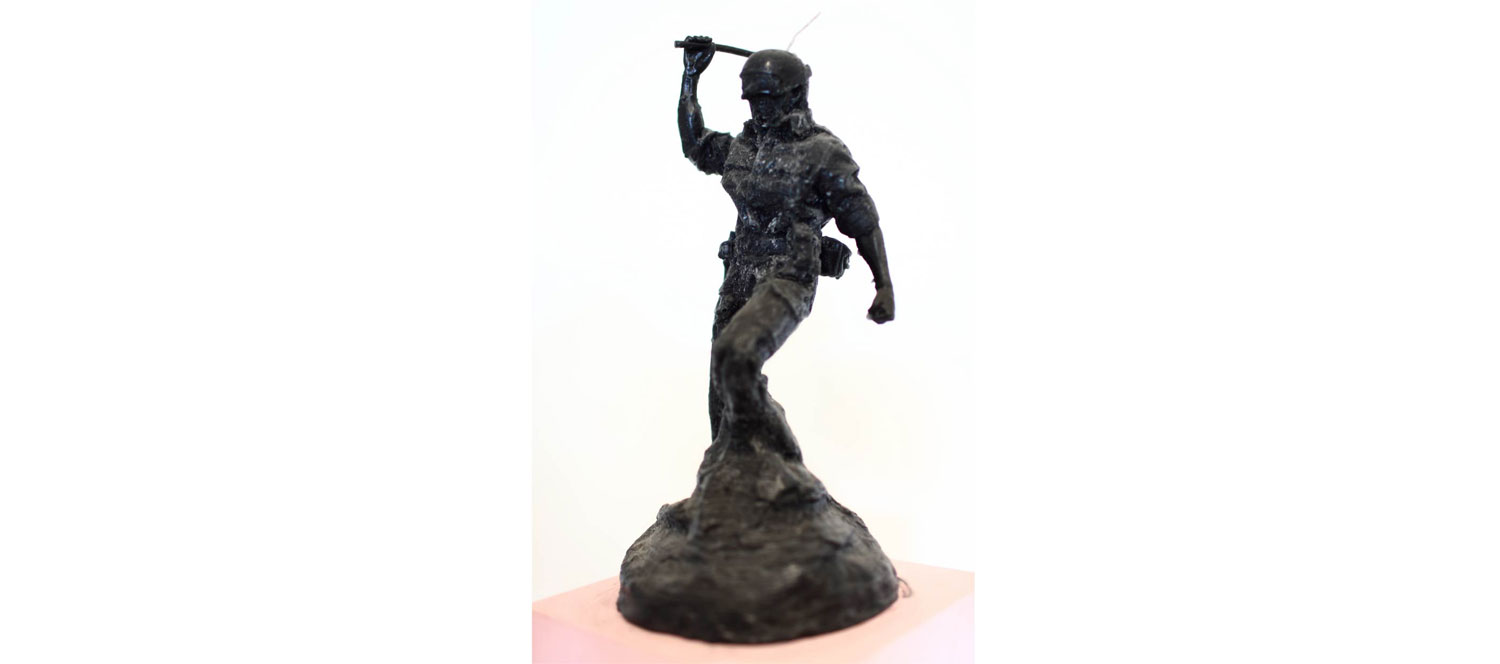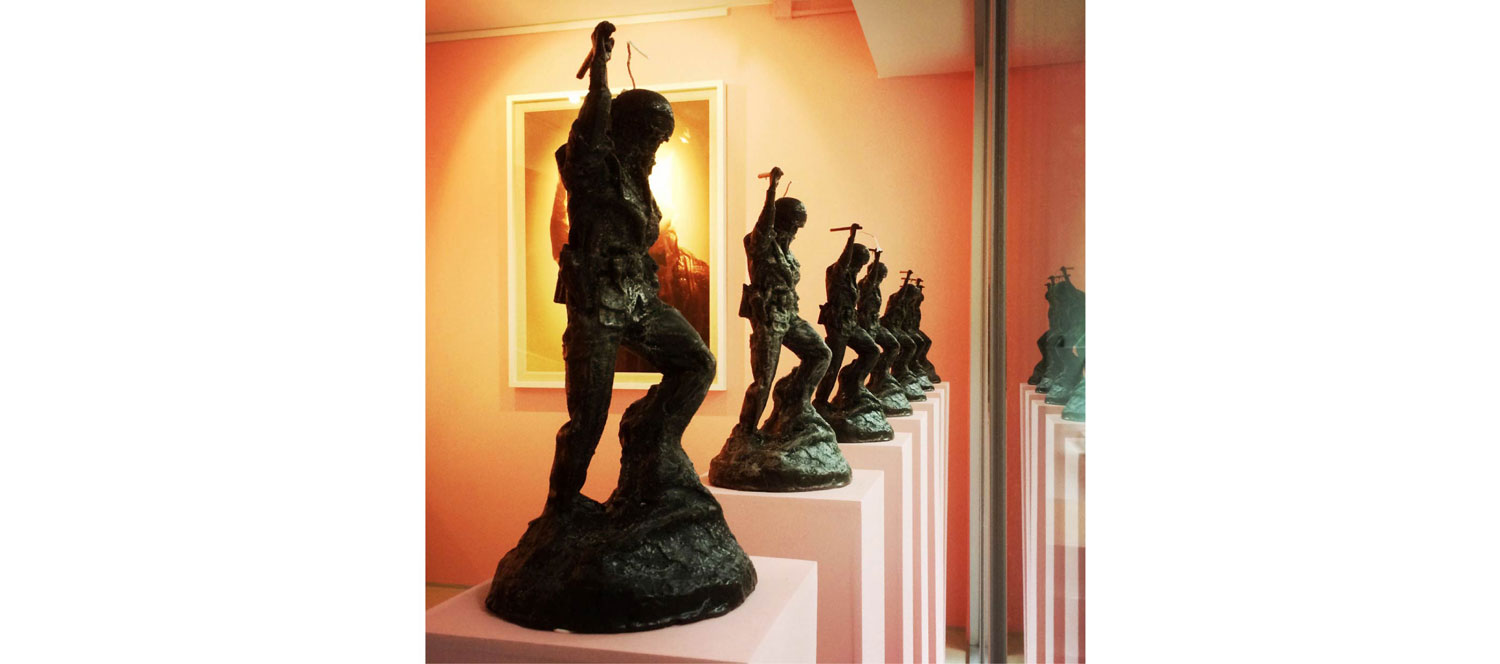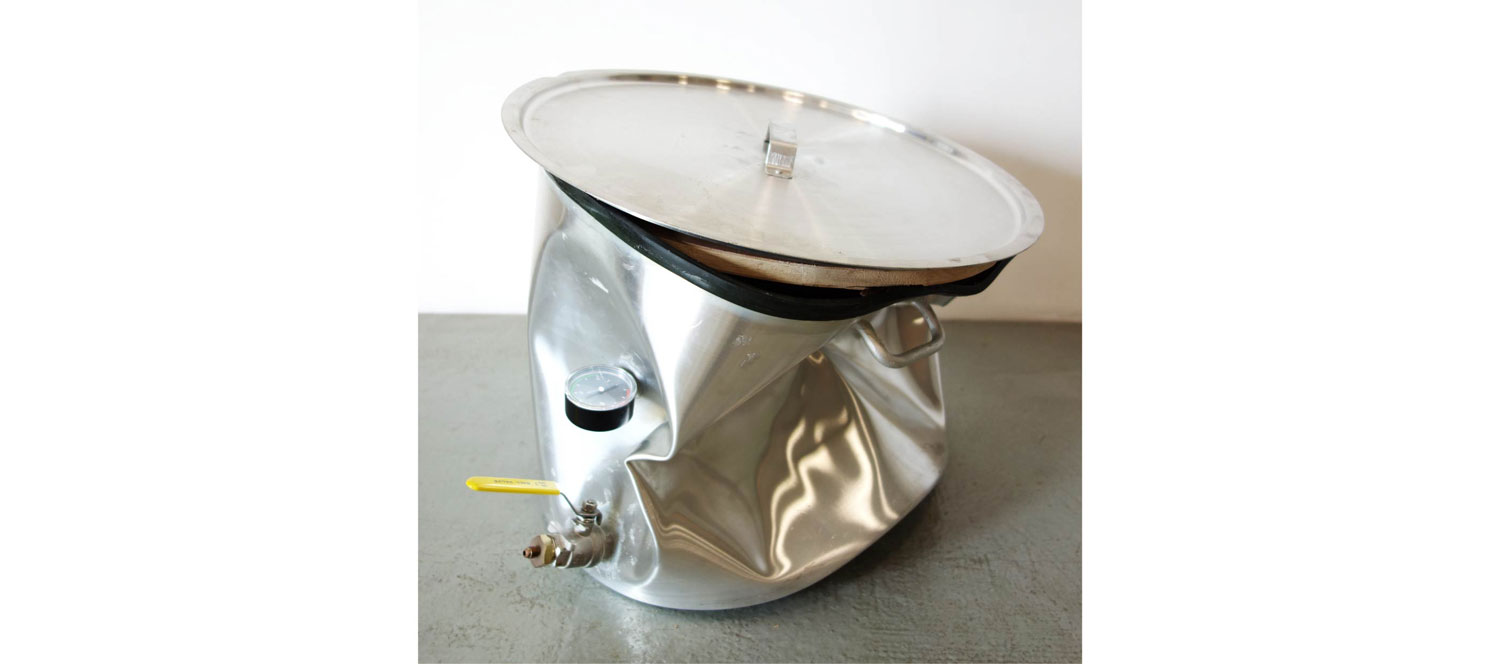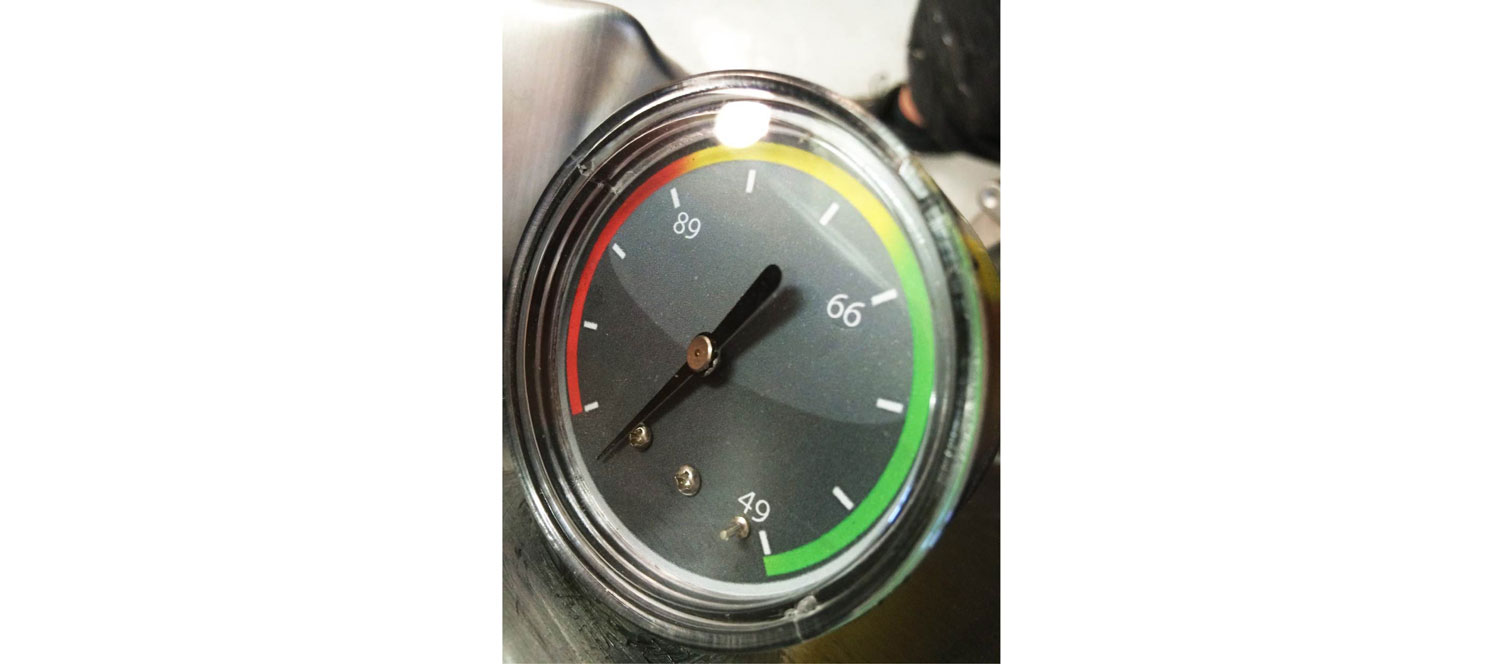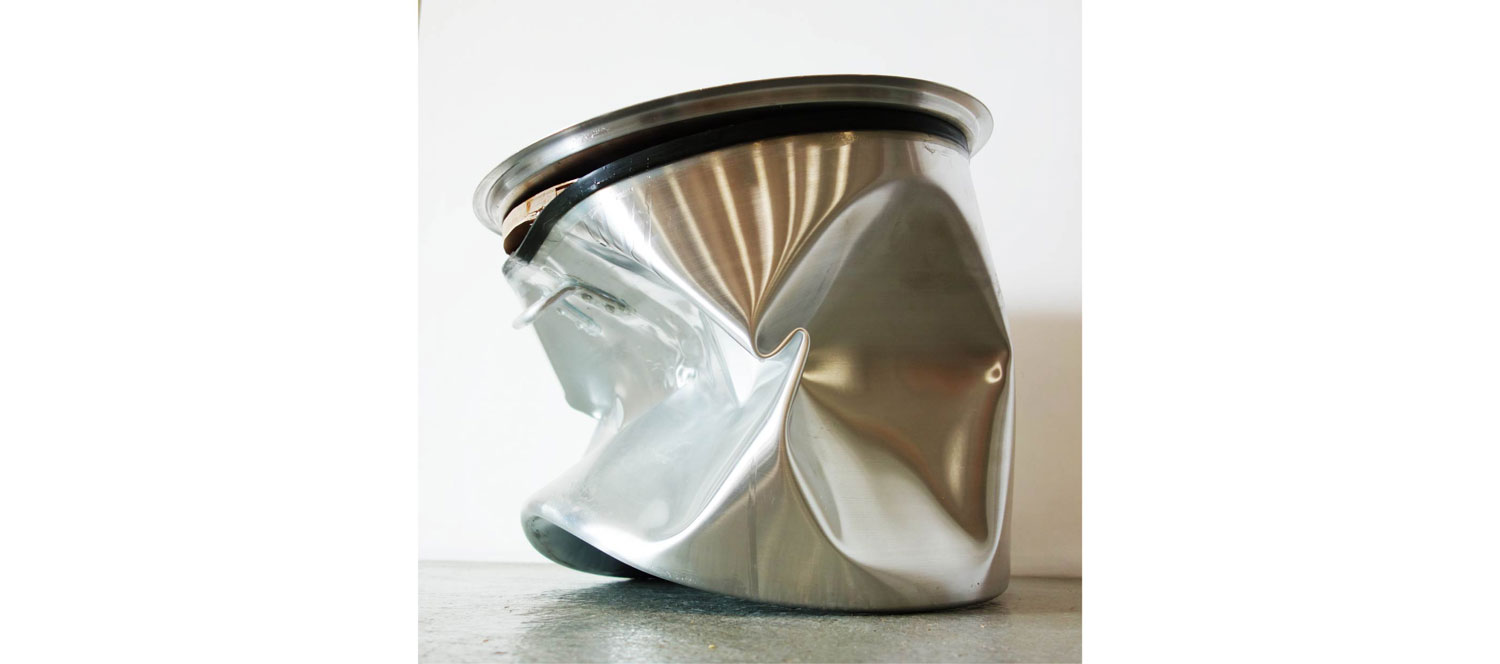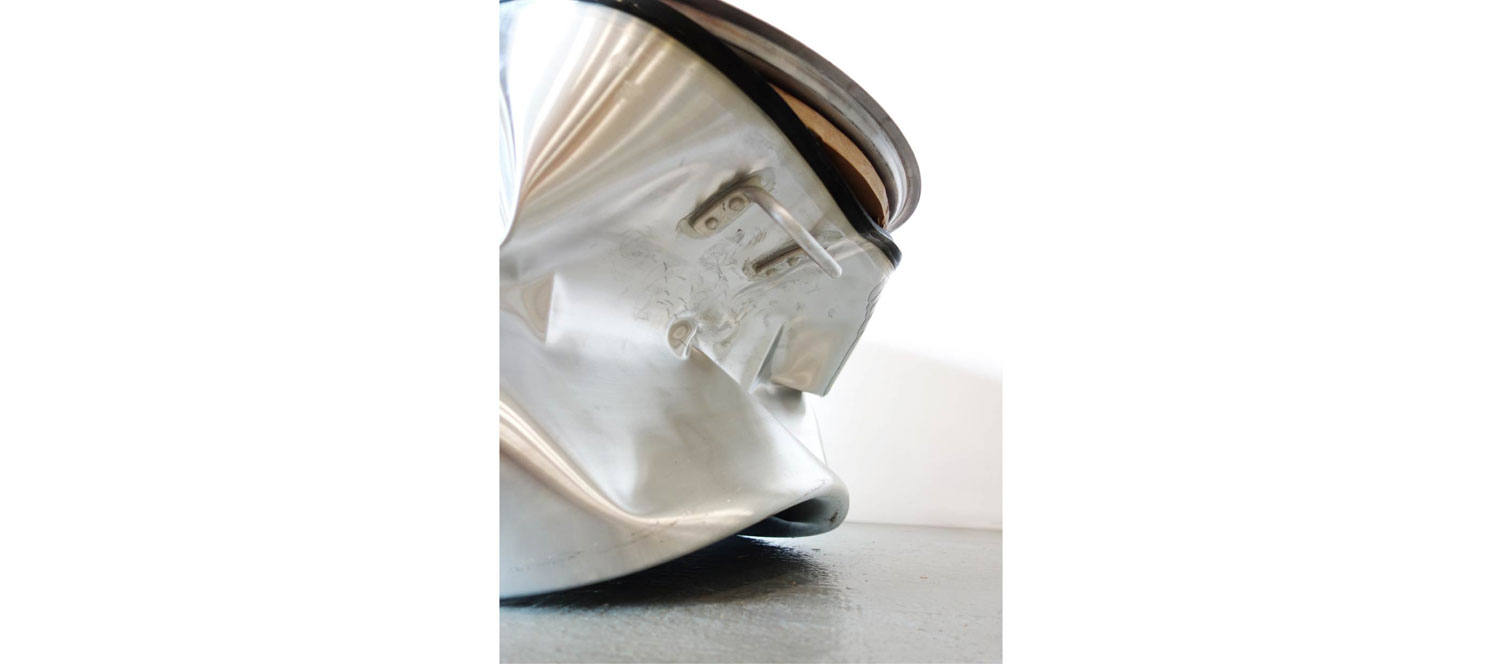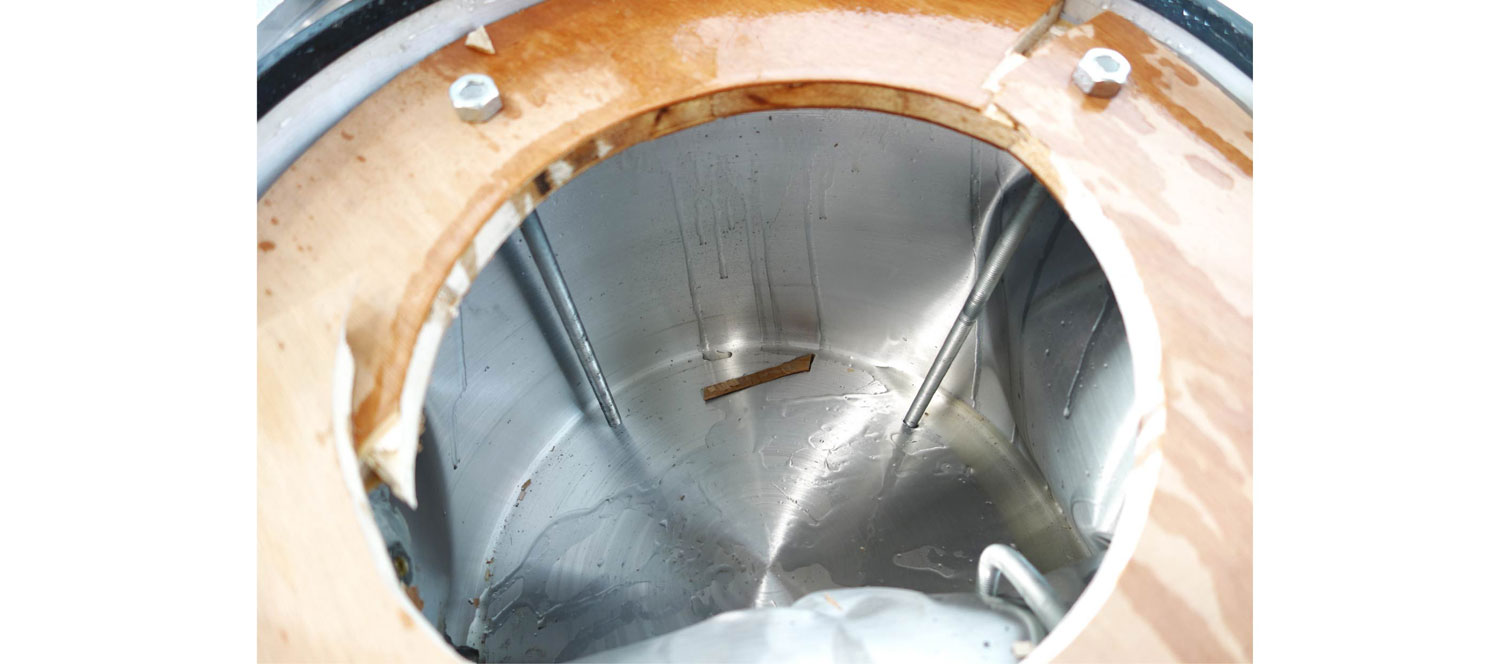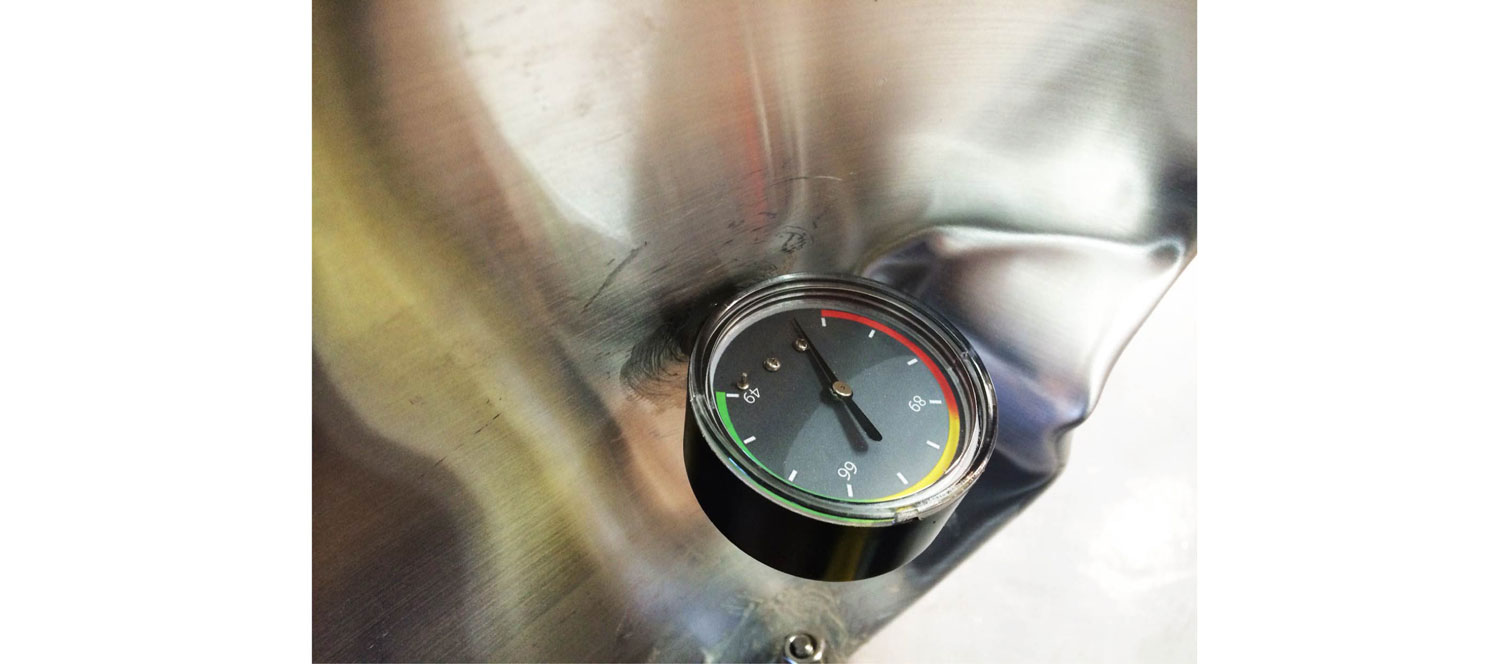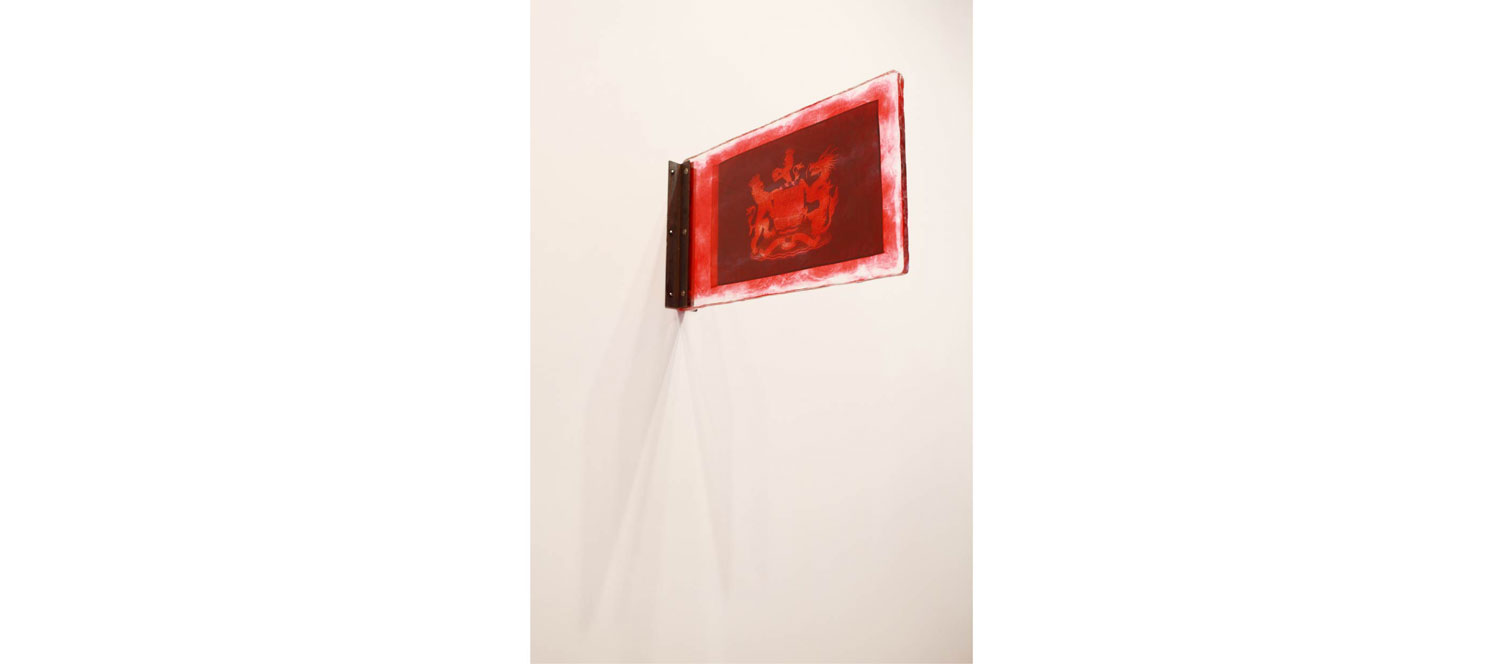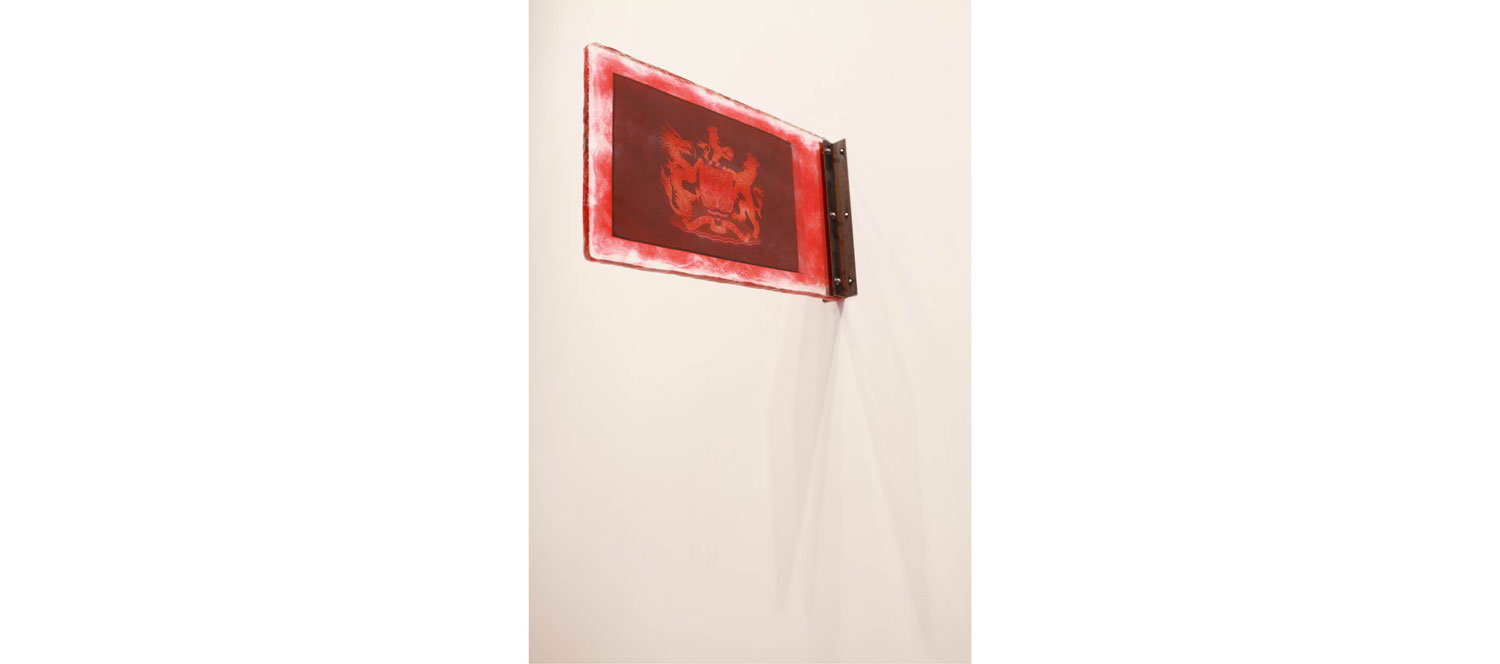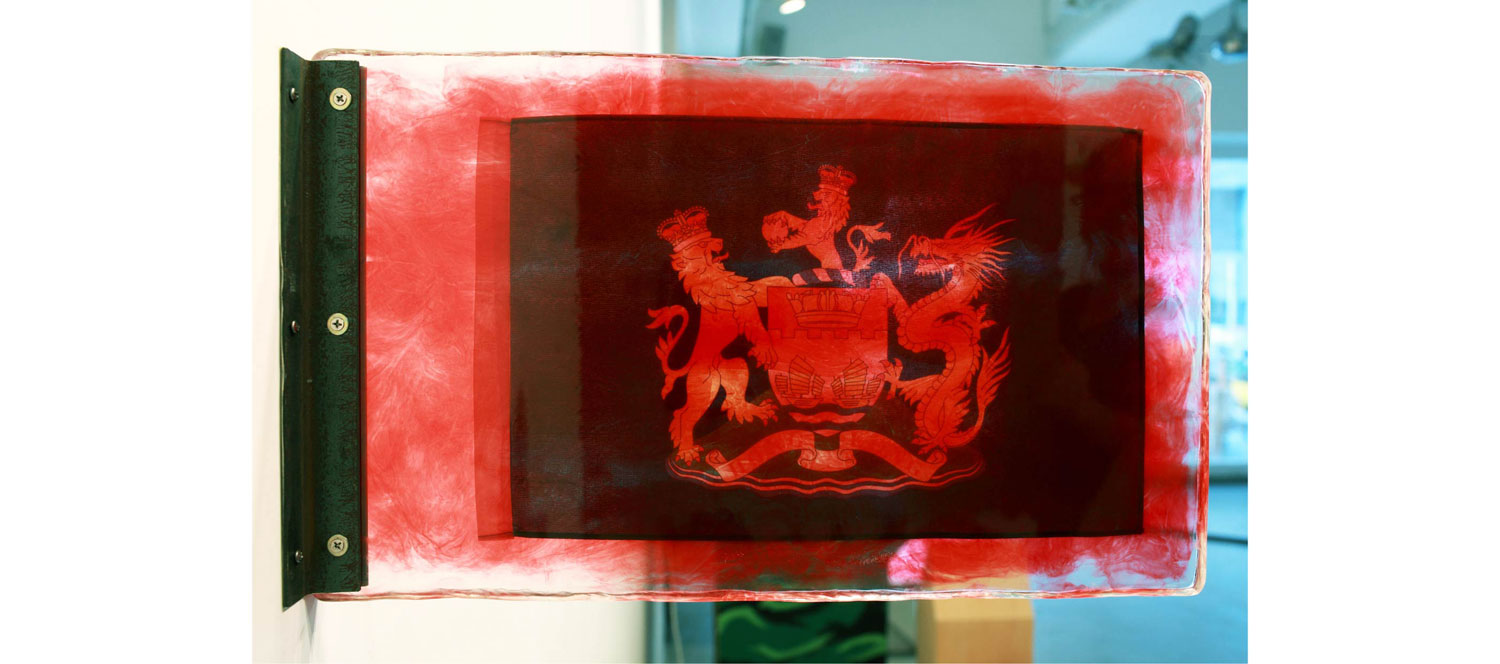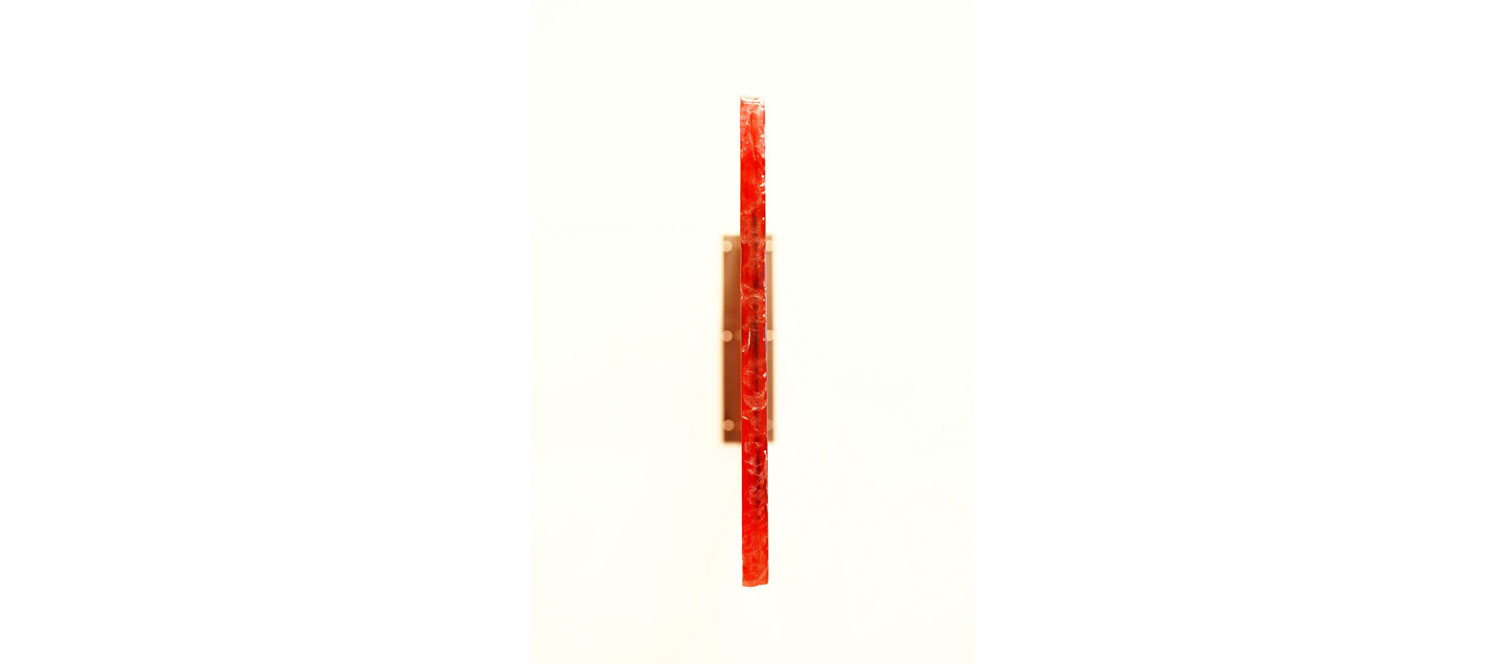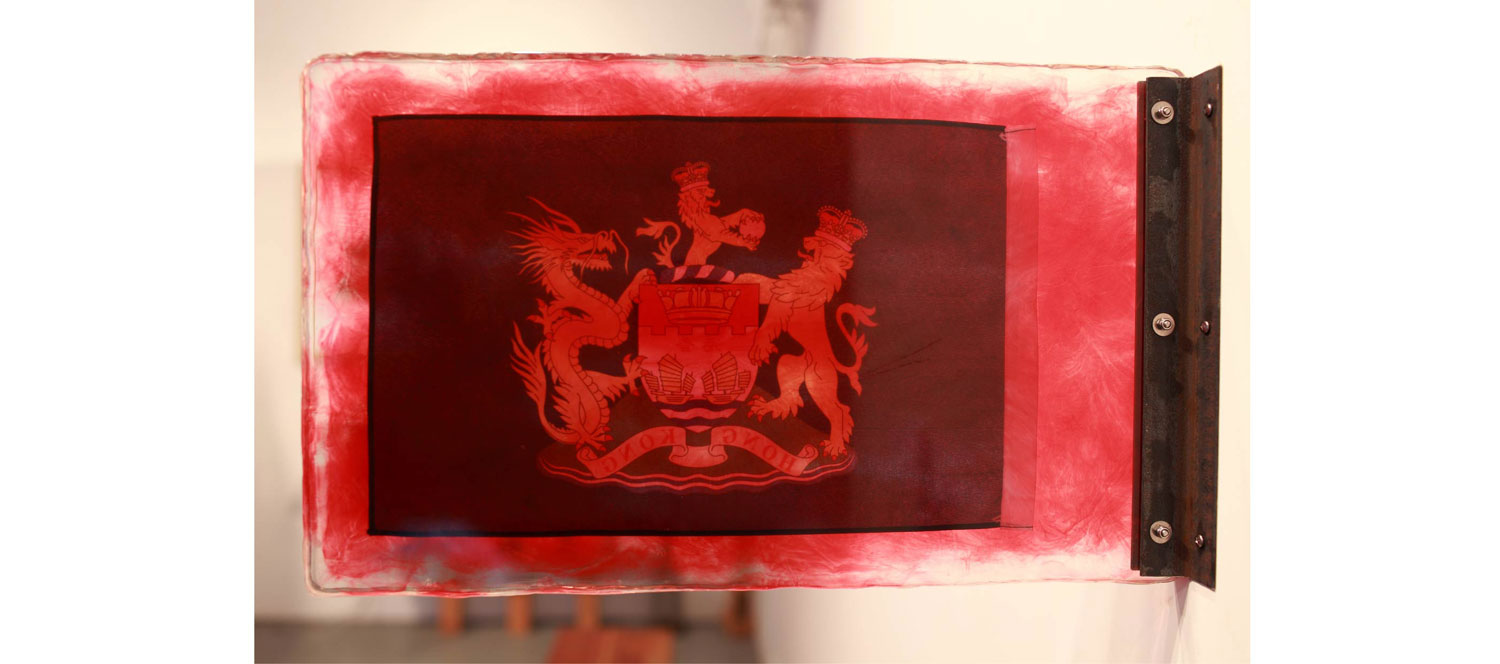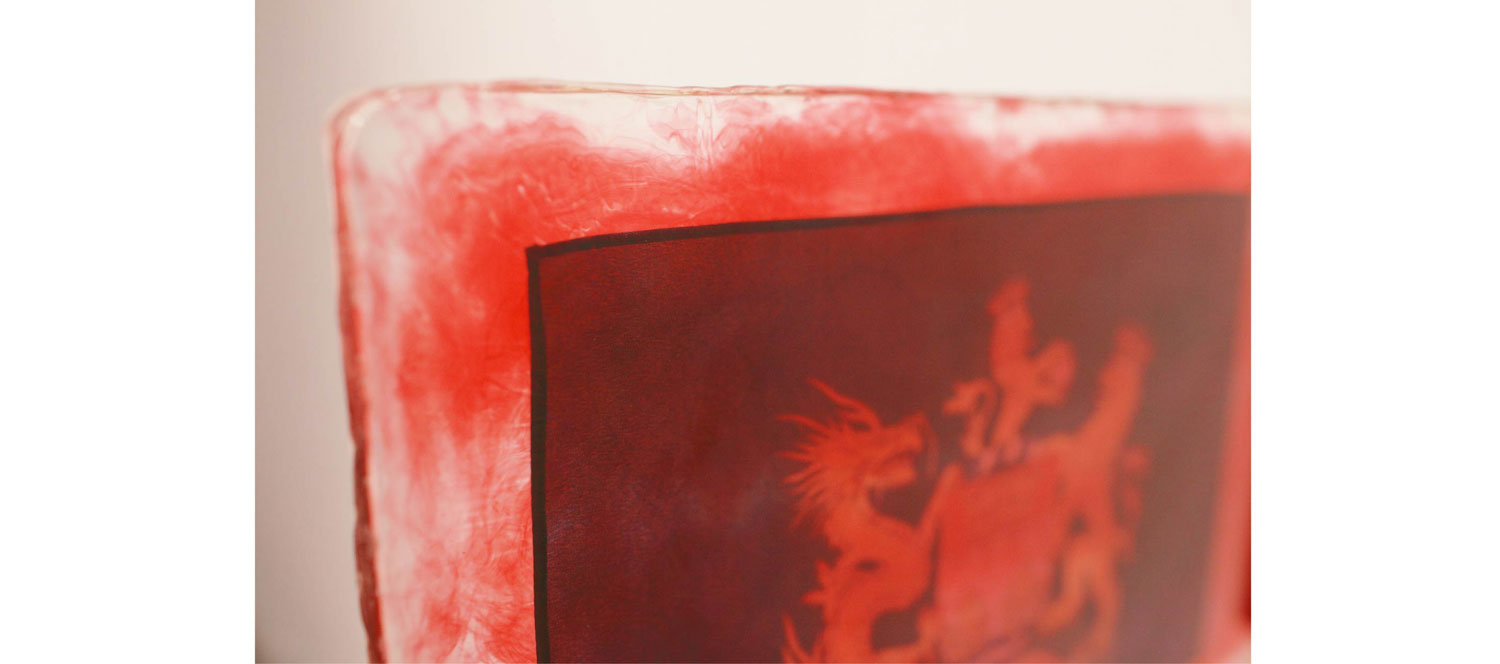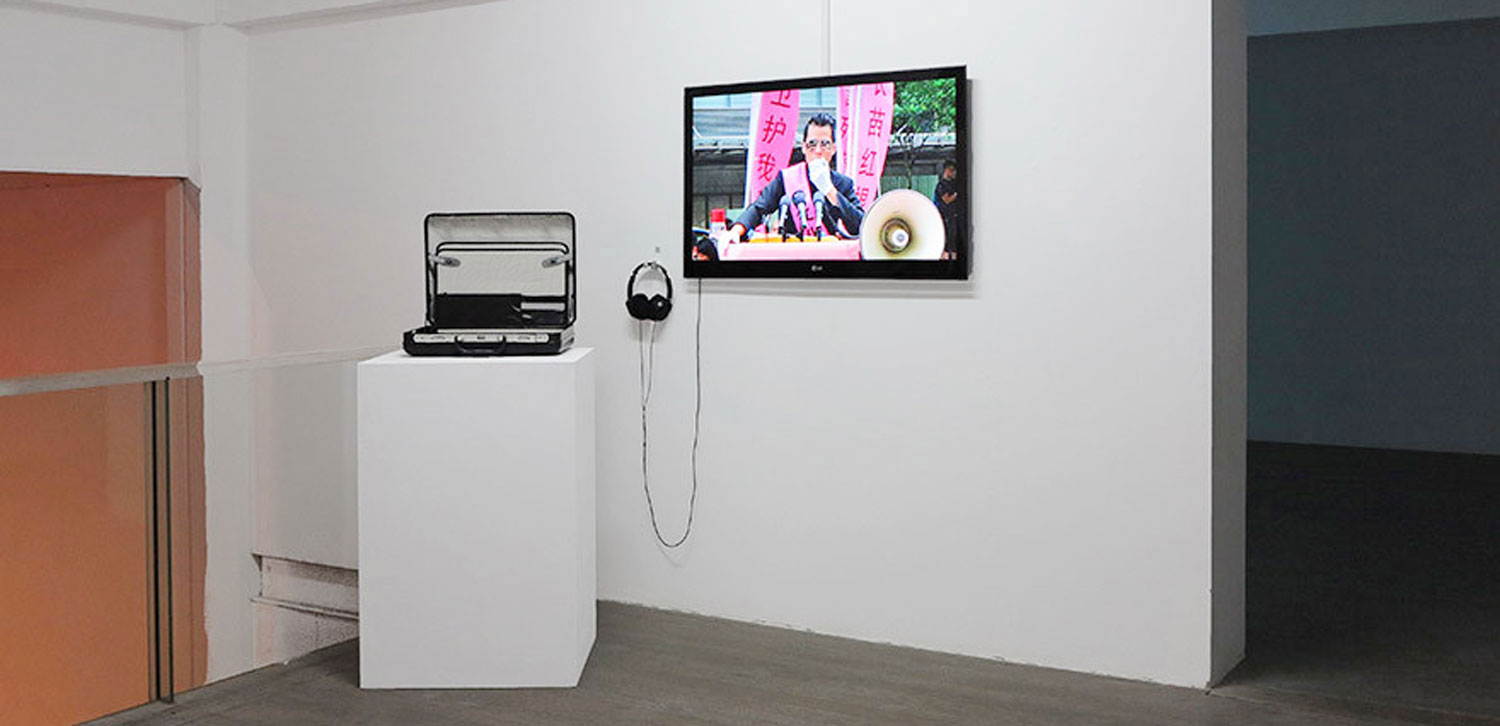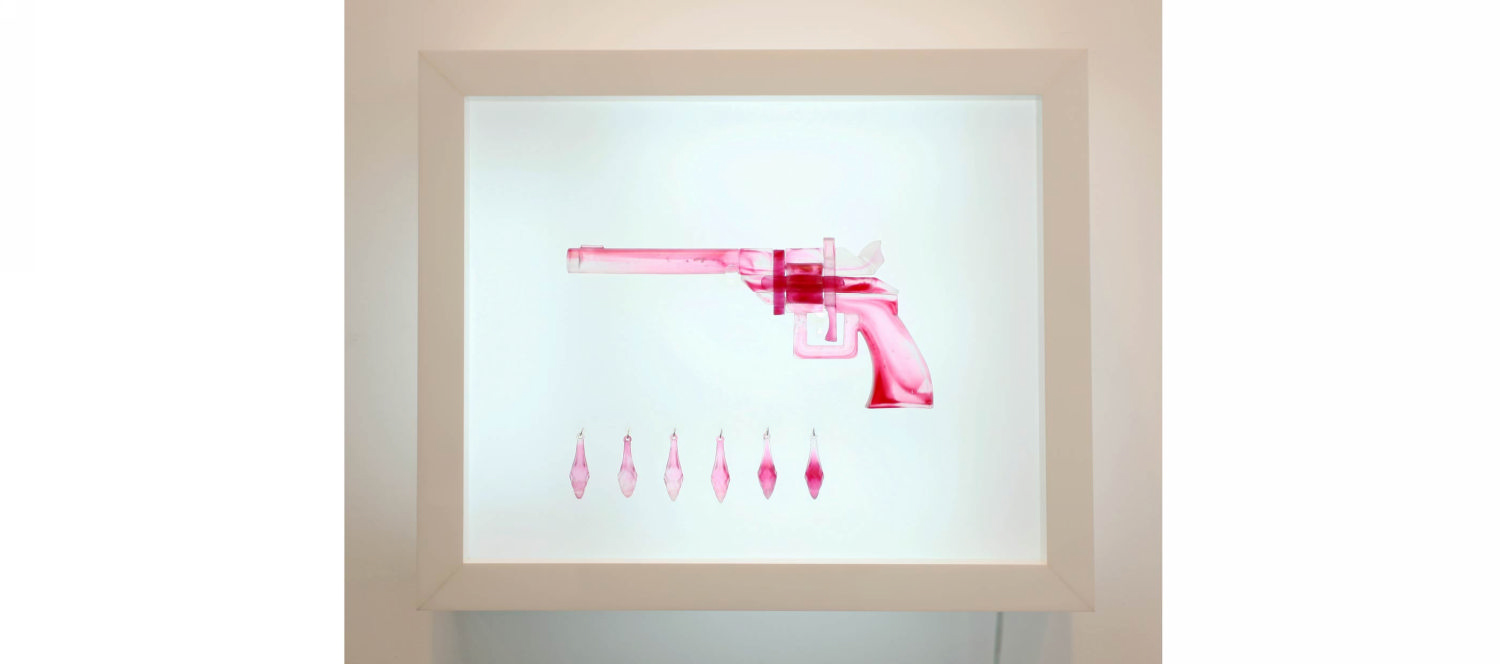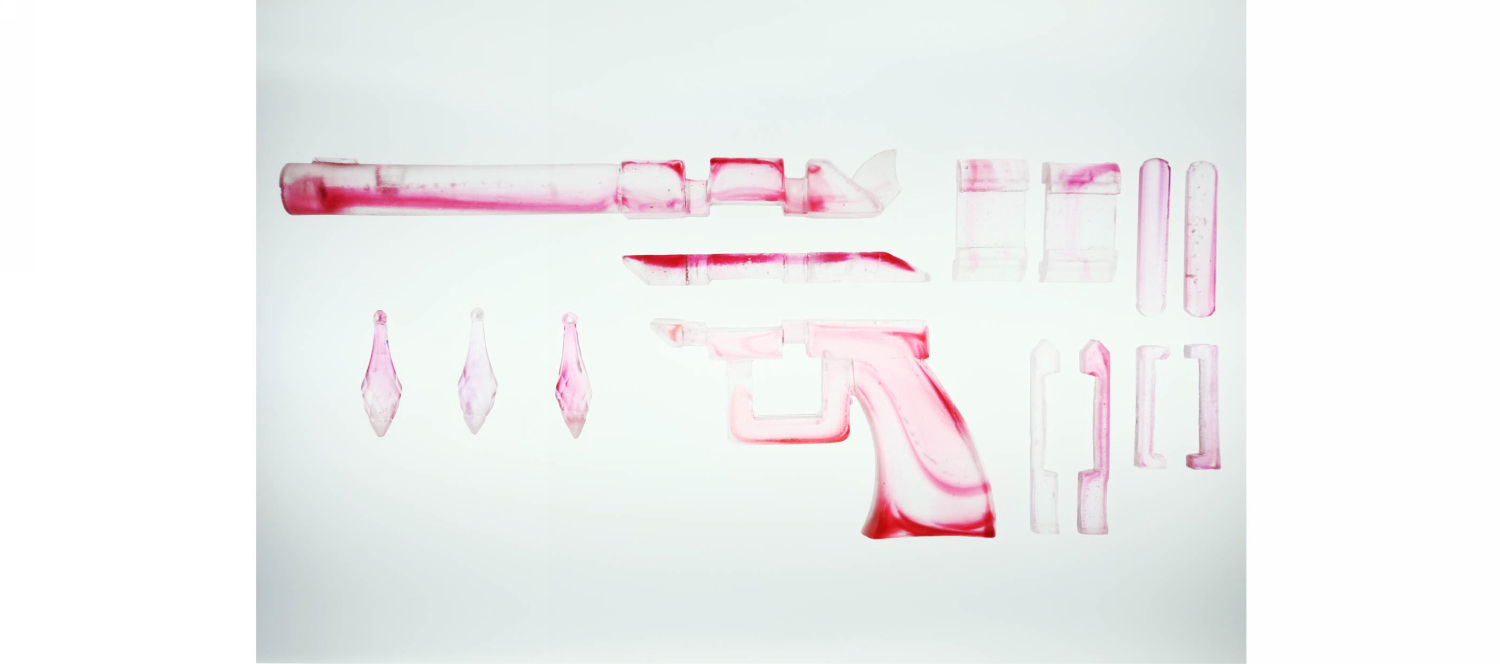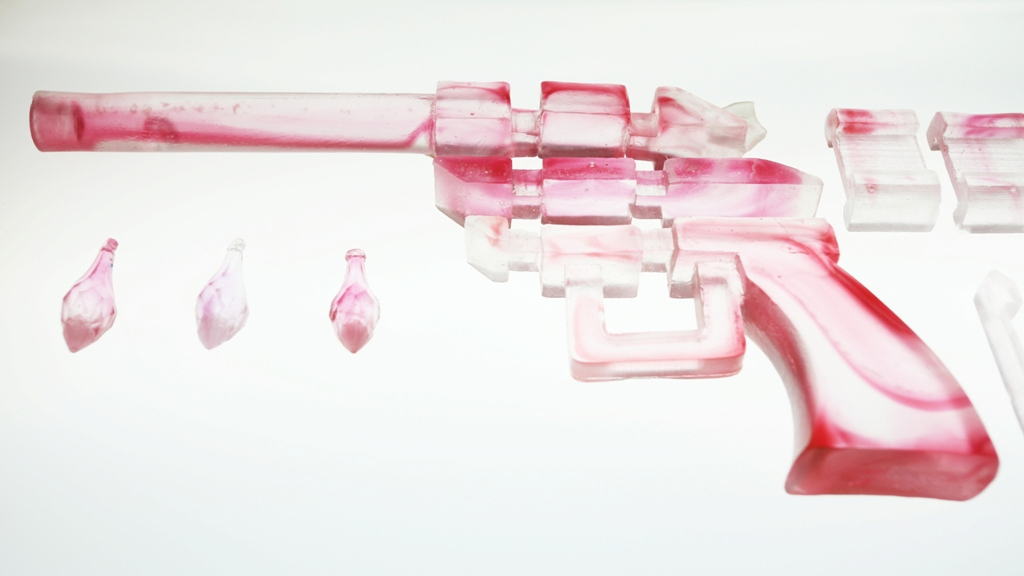 Clean Air Auction & Art Exhibition: Kacey Wong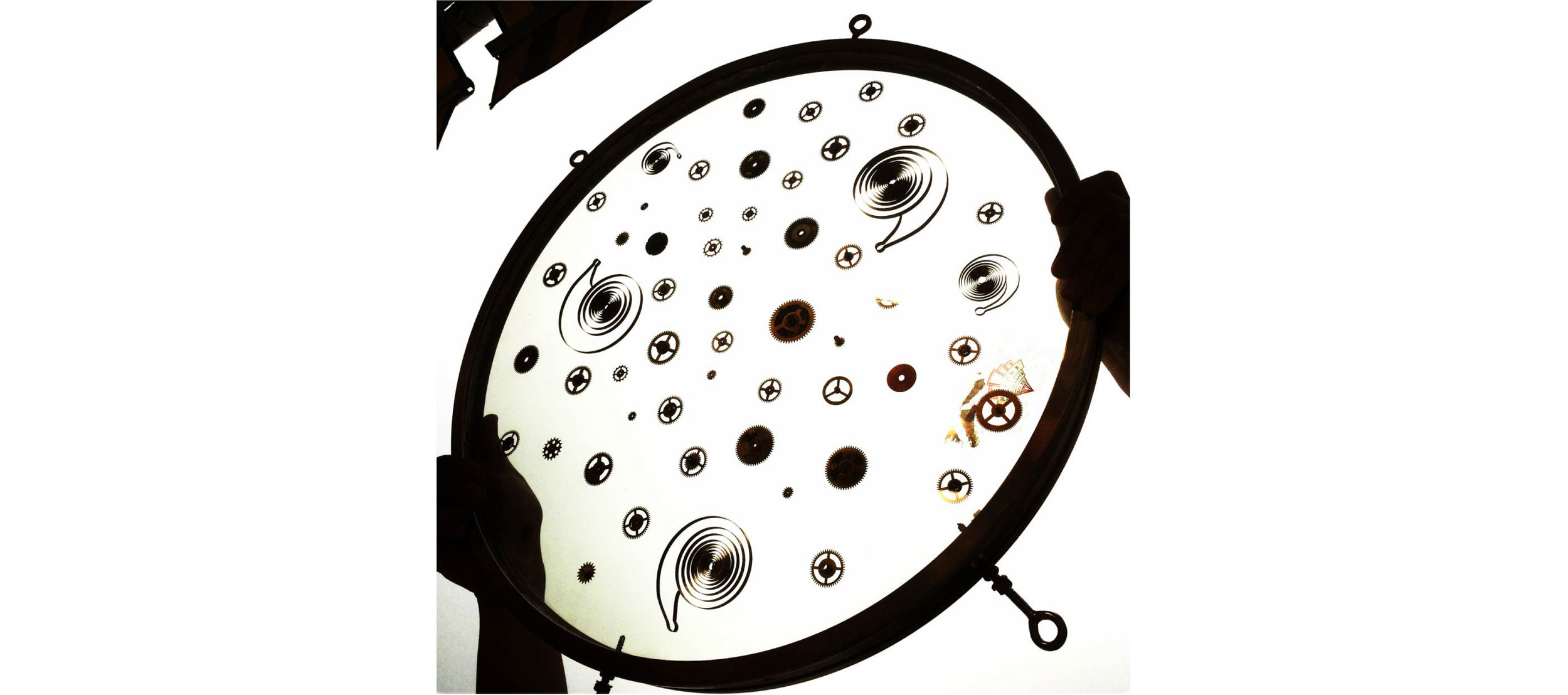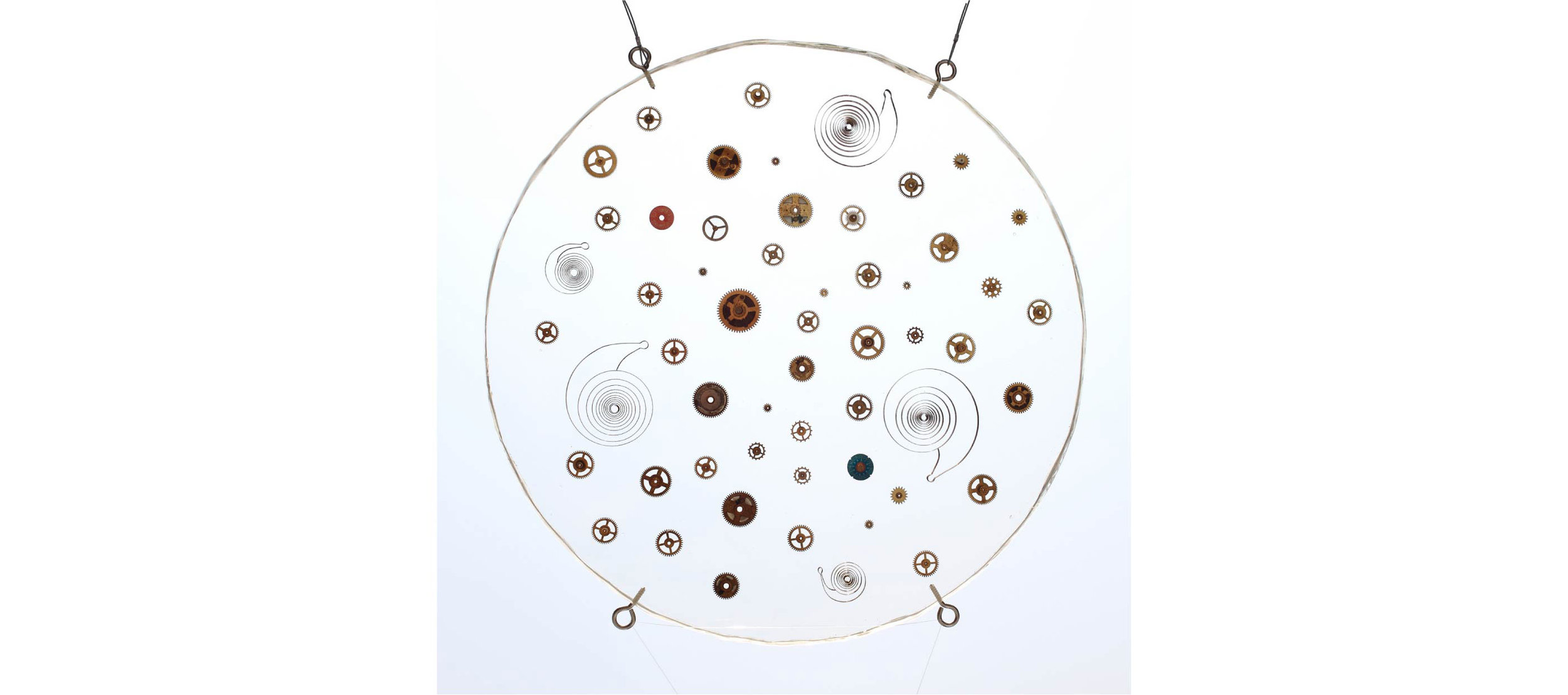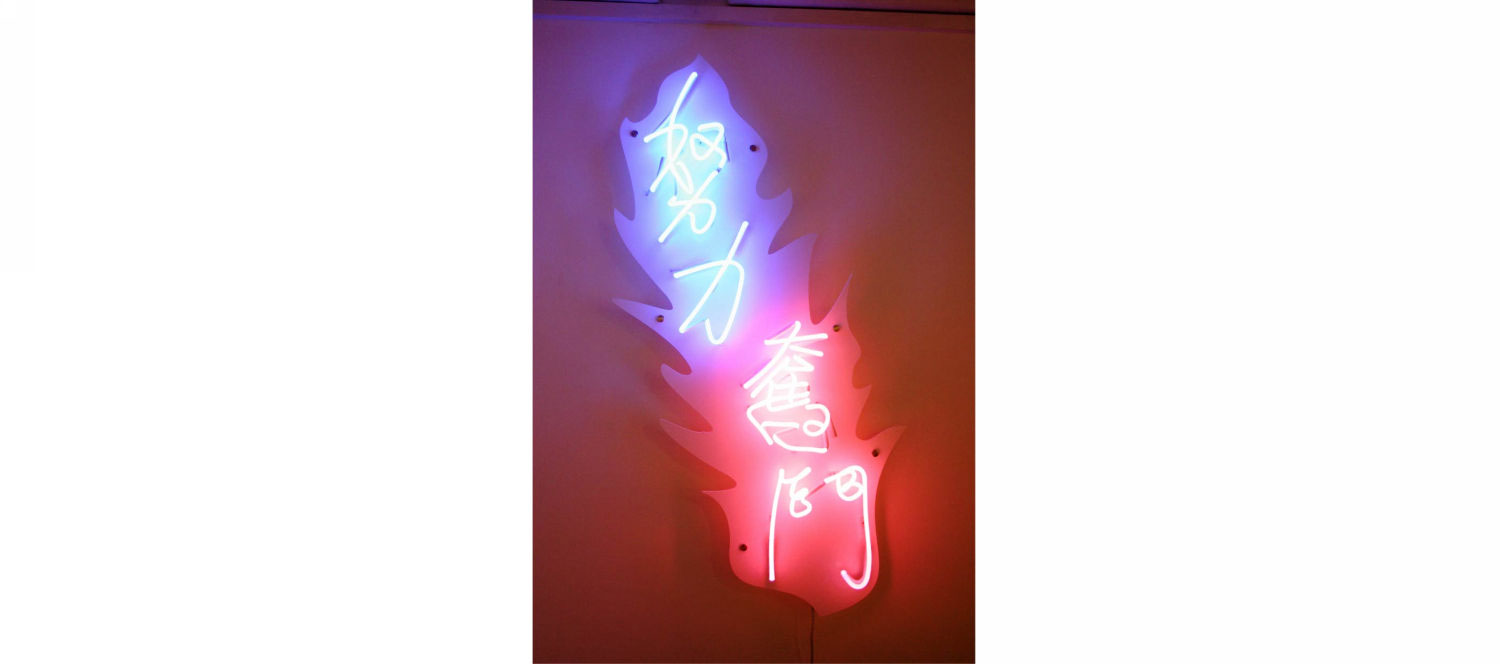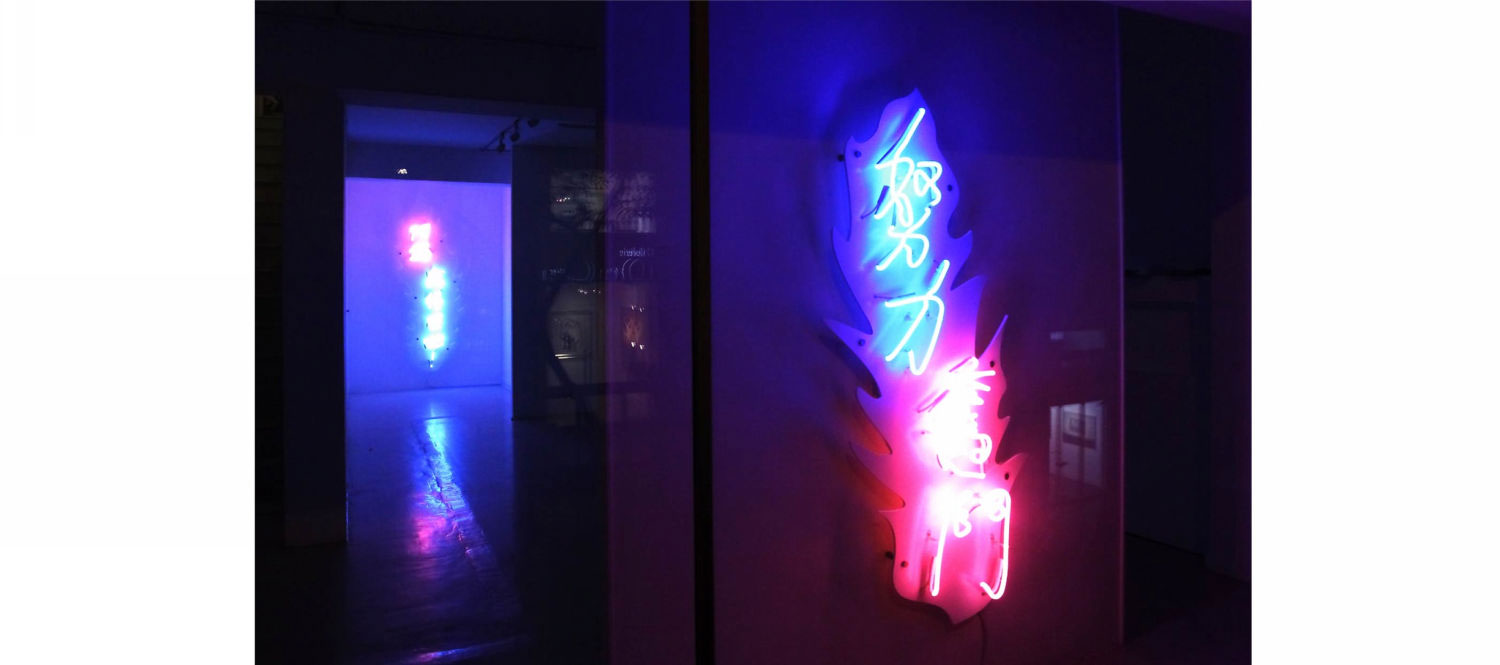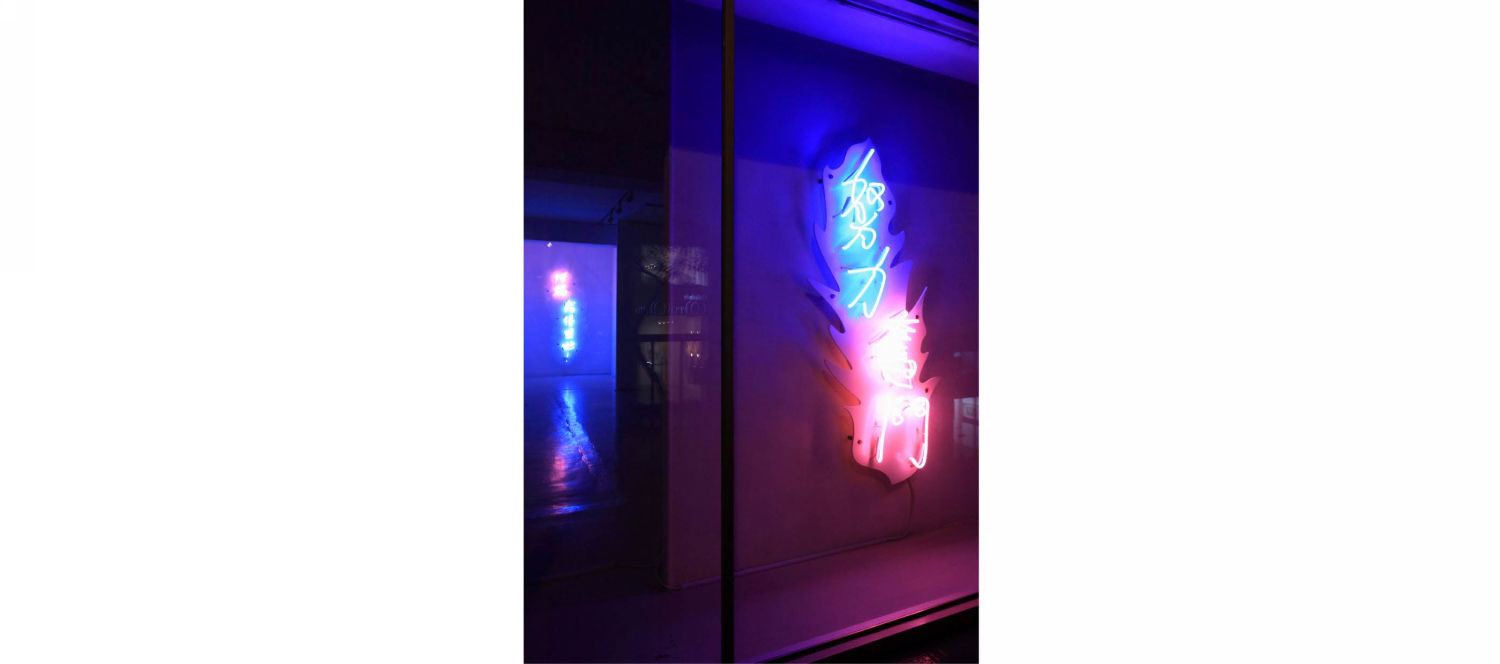 Work Hard Strive for It & Mom I got it! 努力奮鬥 與 阿媽我得咗啦!
Work Hard Strive for It & Mom I got it! 努力奮鬥 與 阿媽我得咗啦!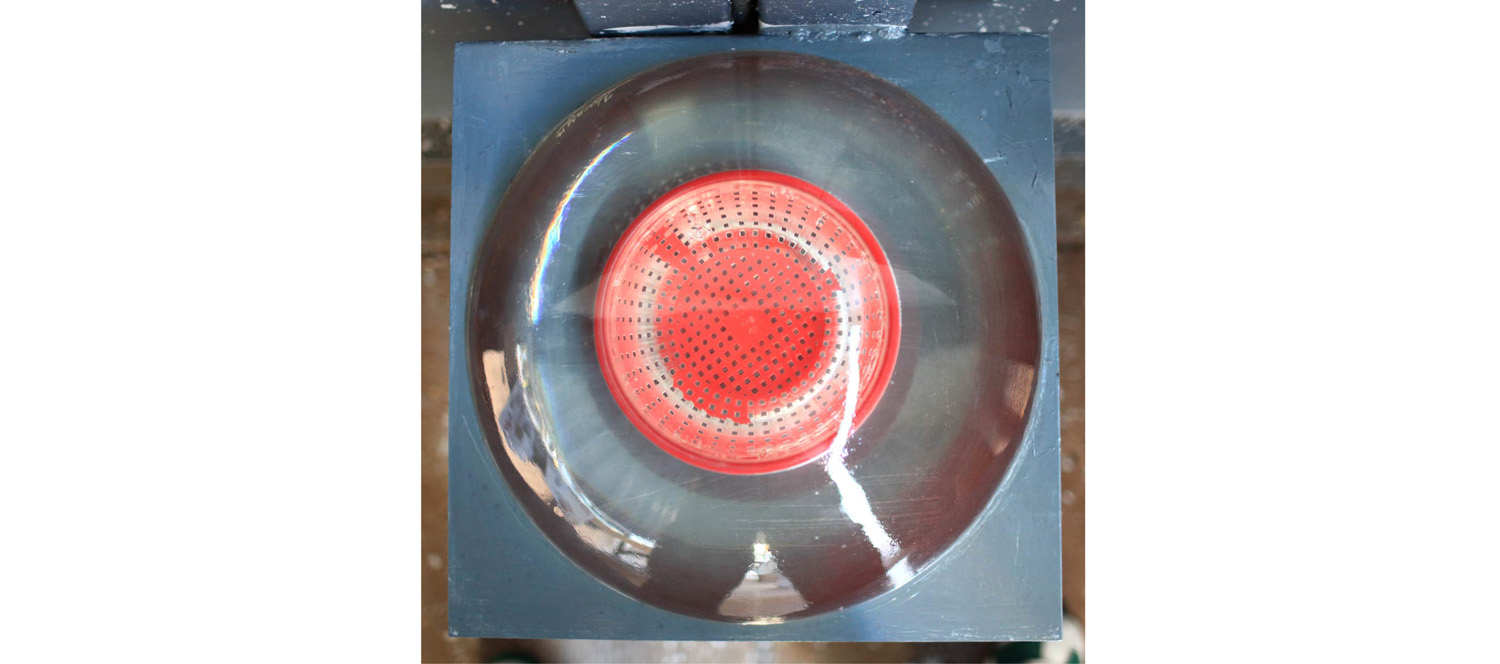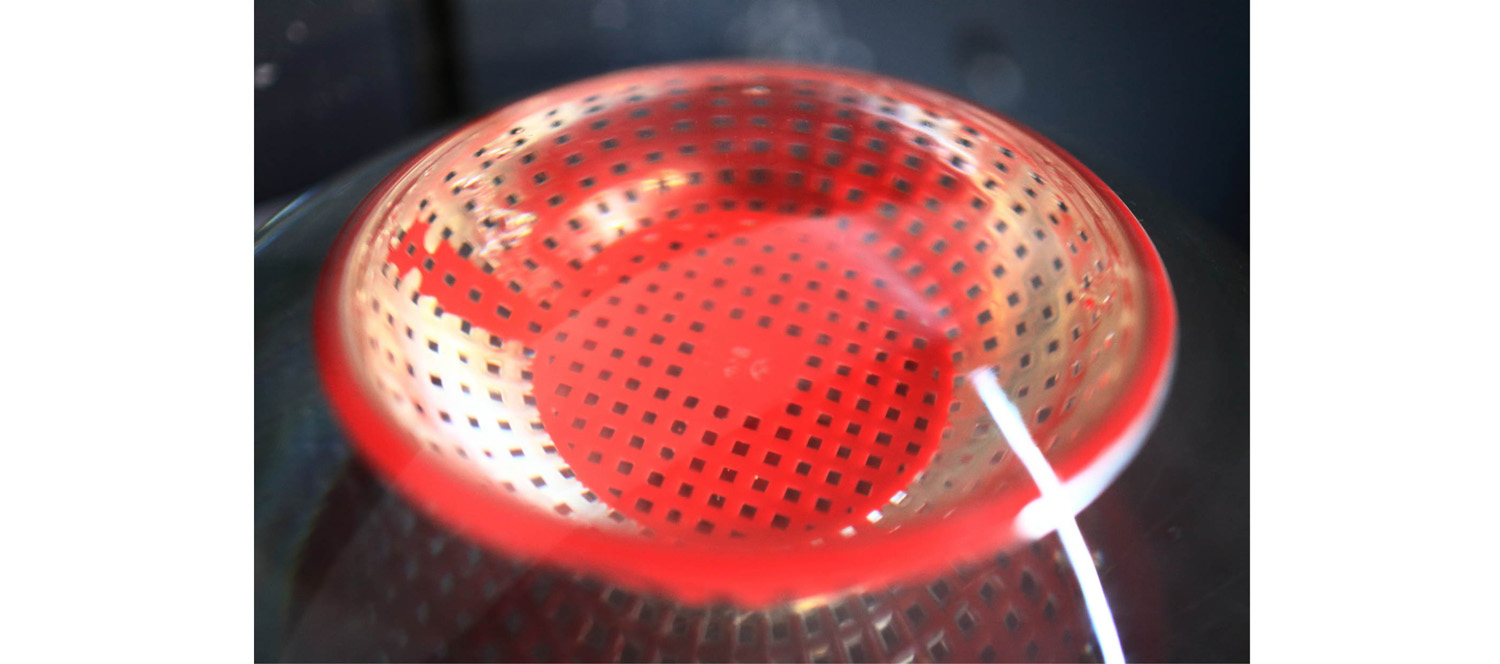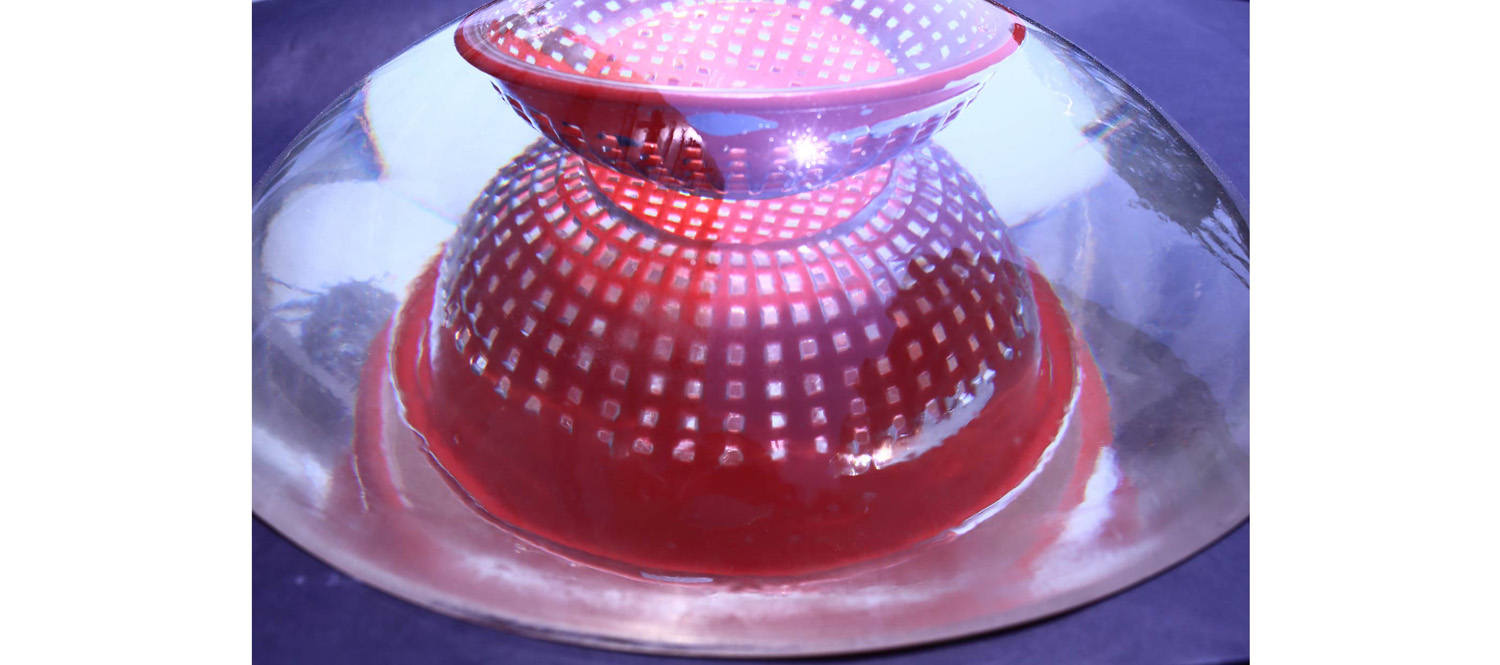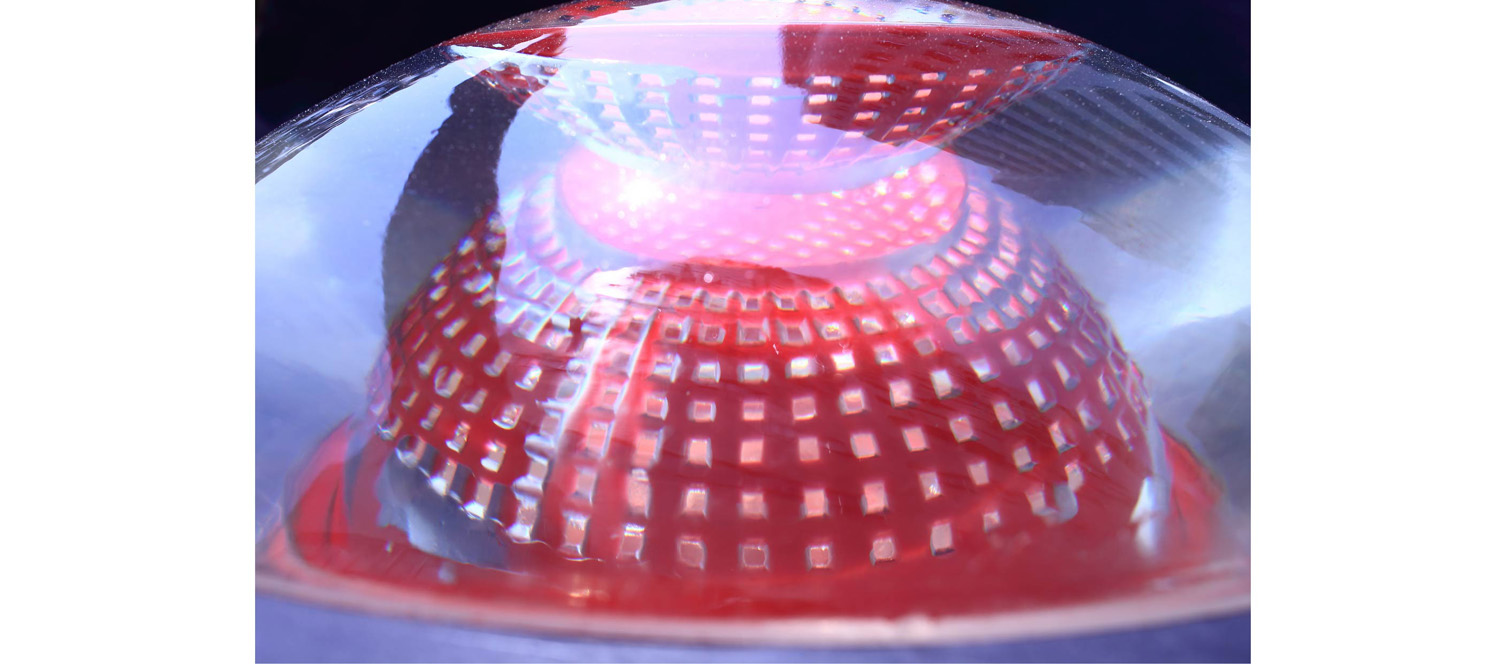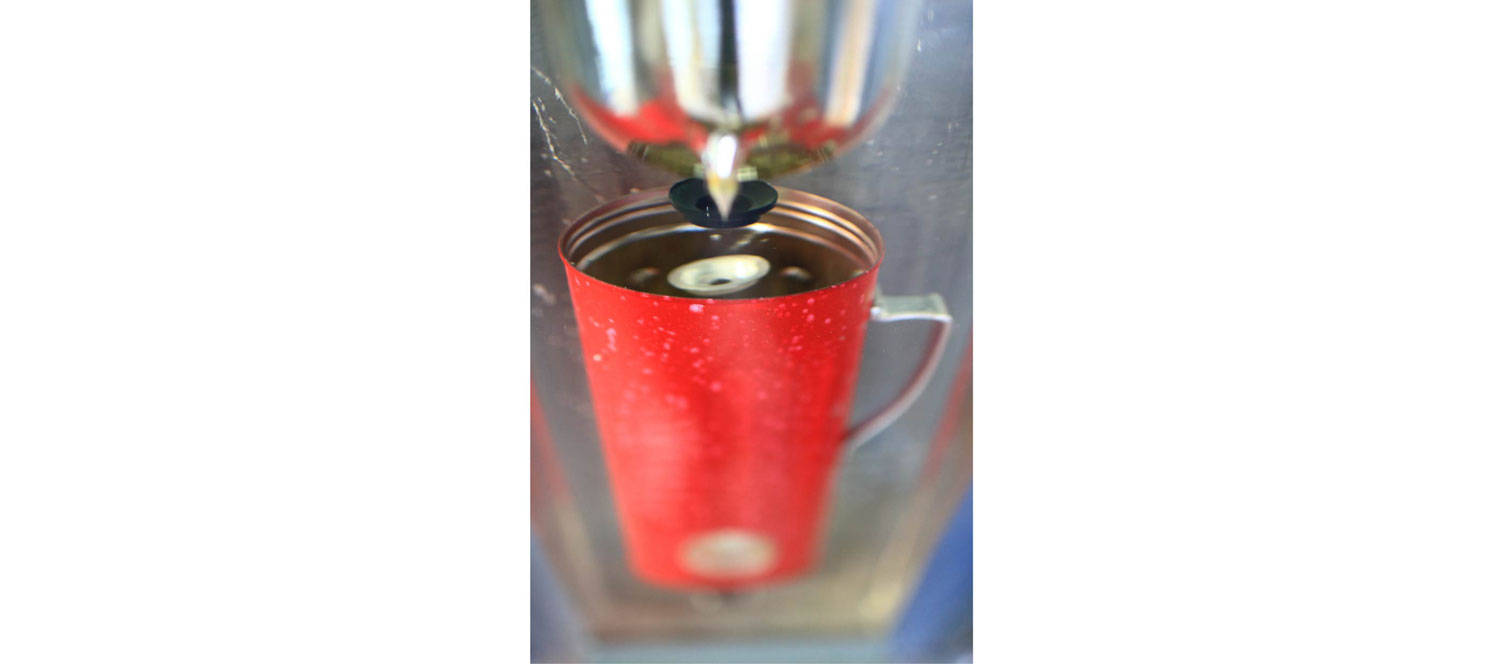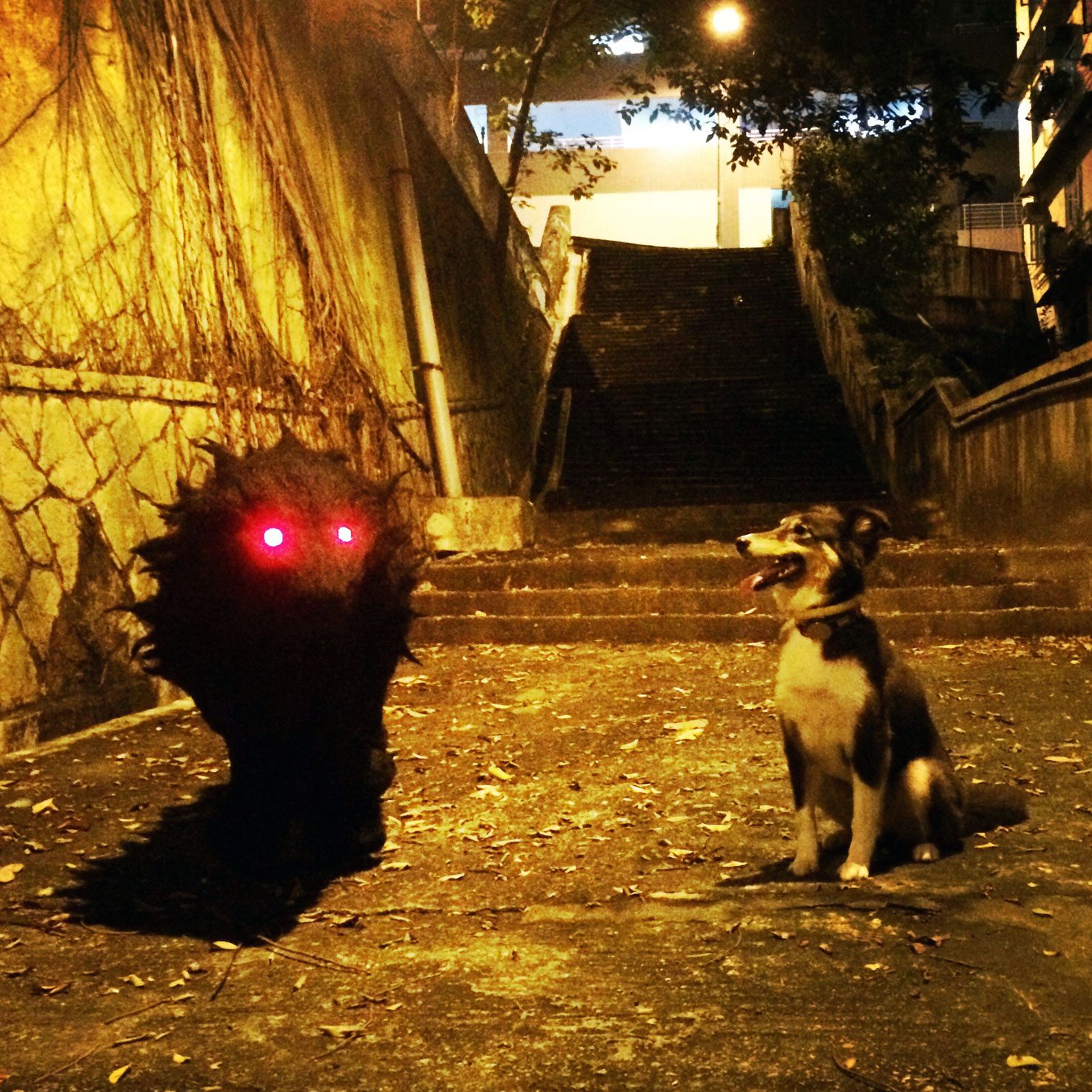 Protective Imprisonment 保護式囚禁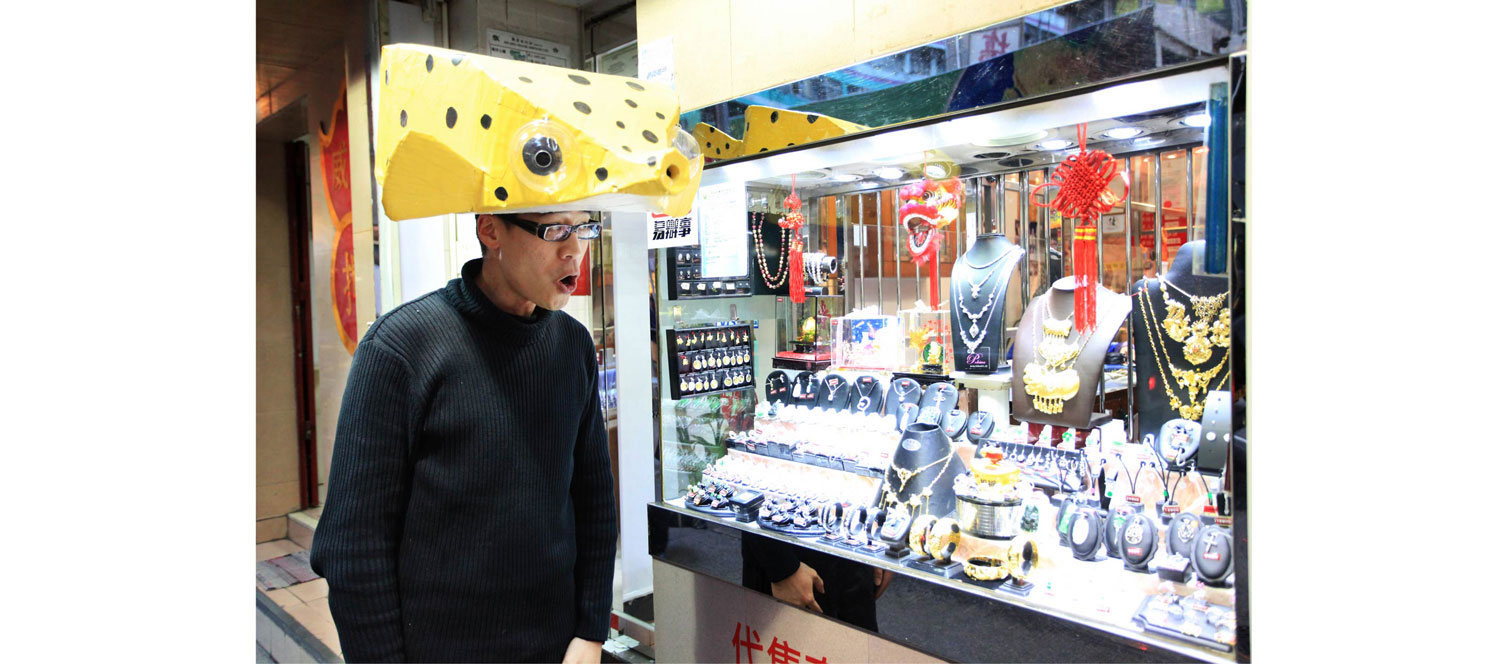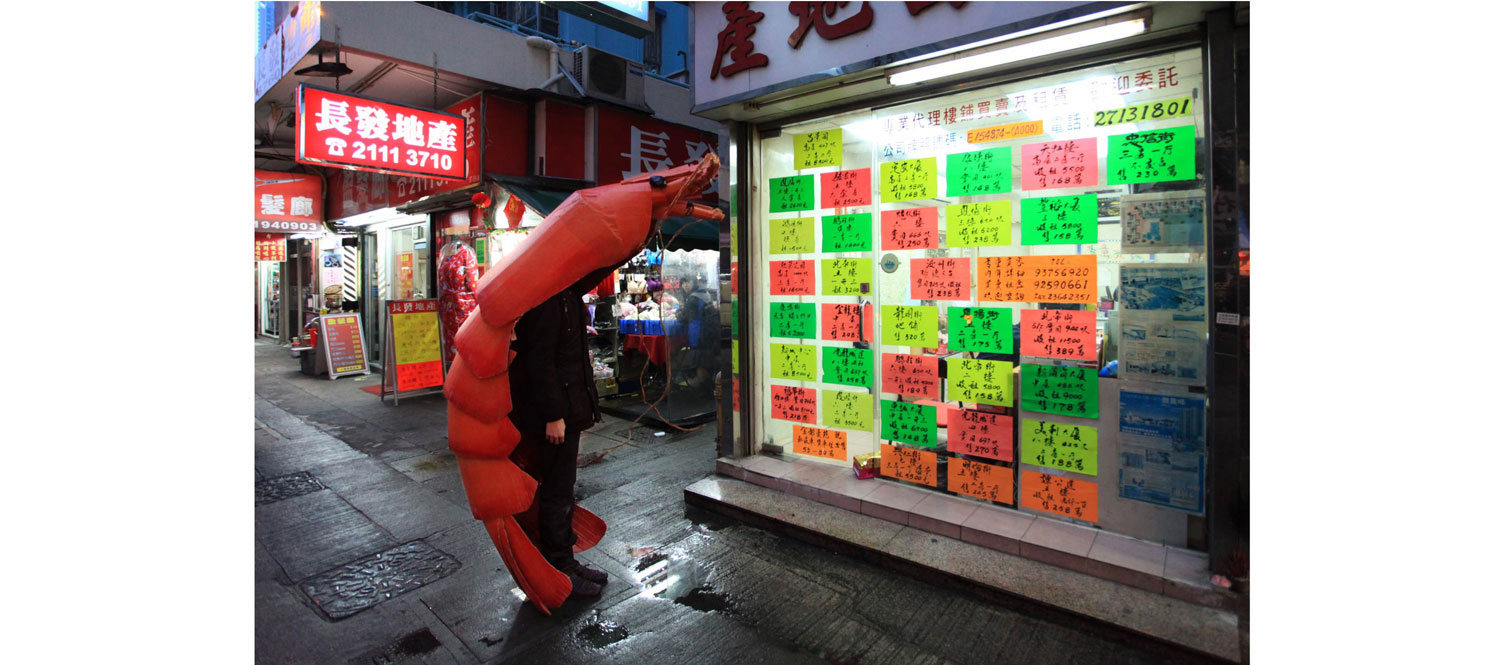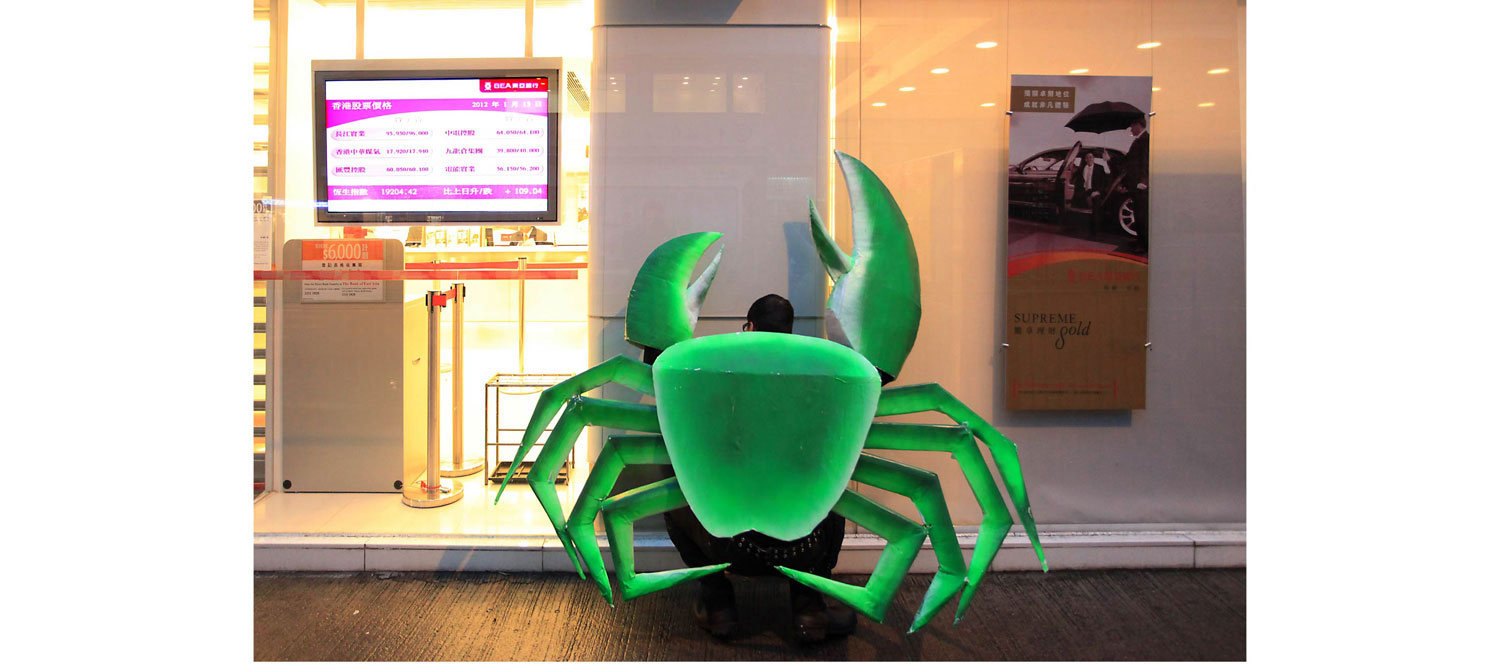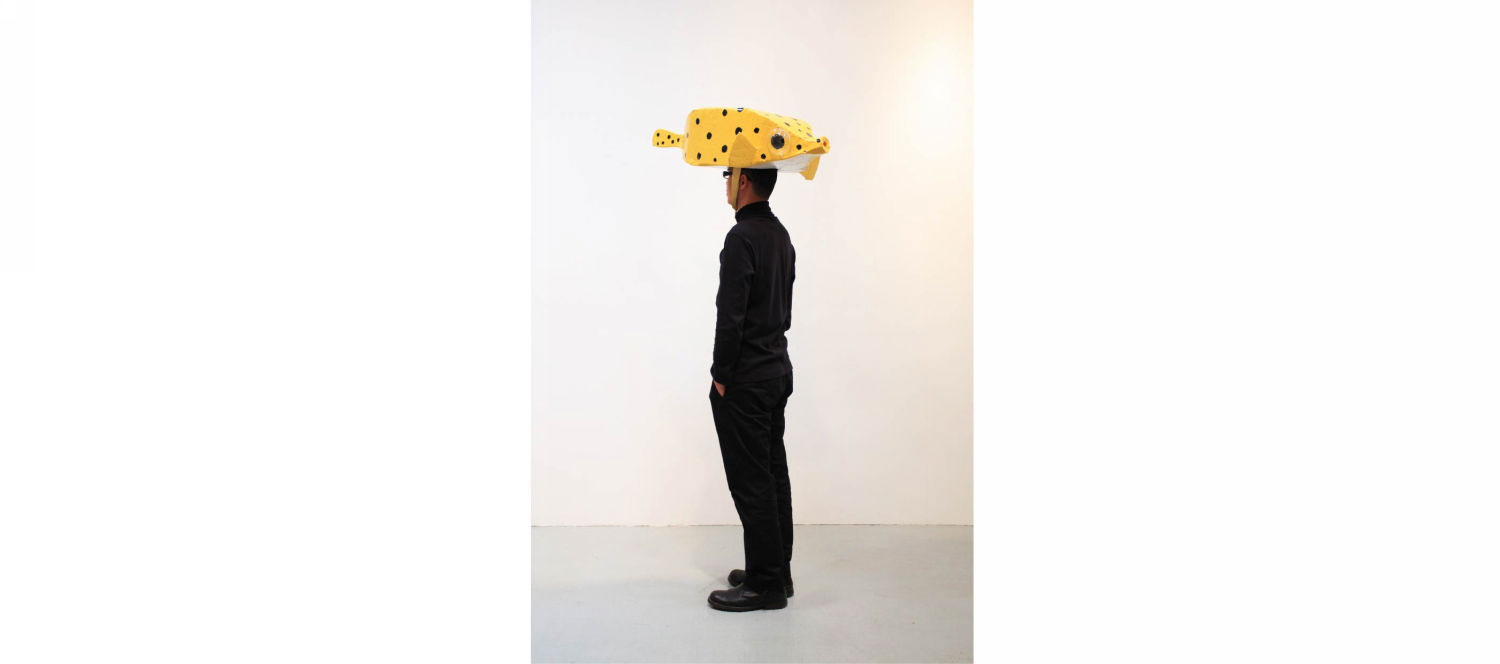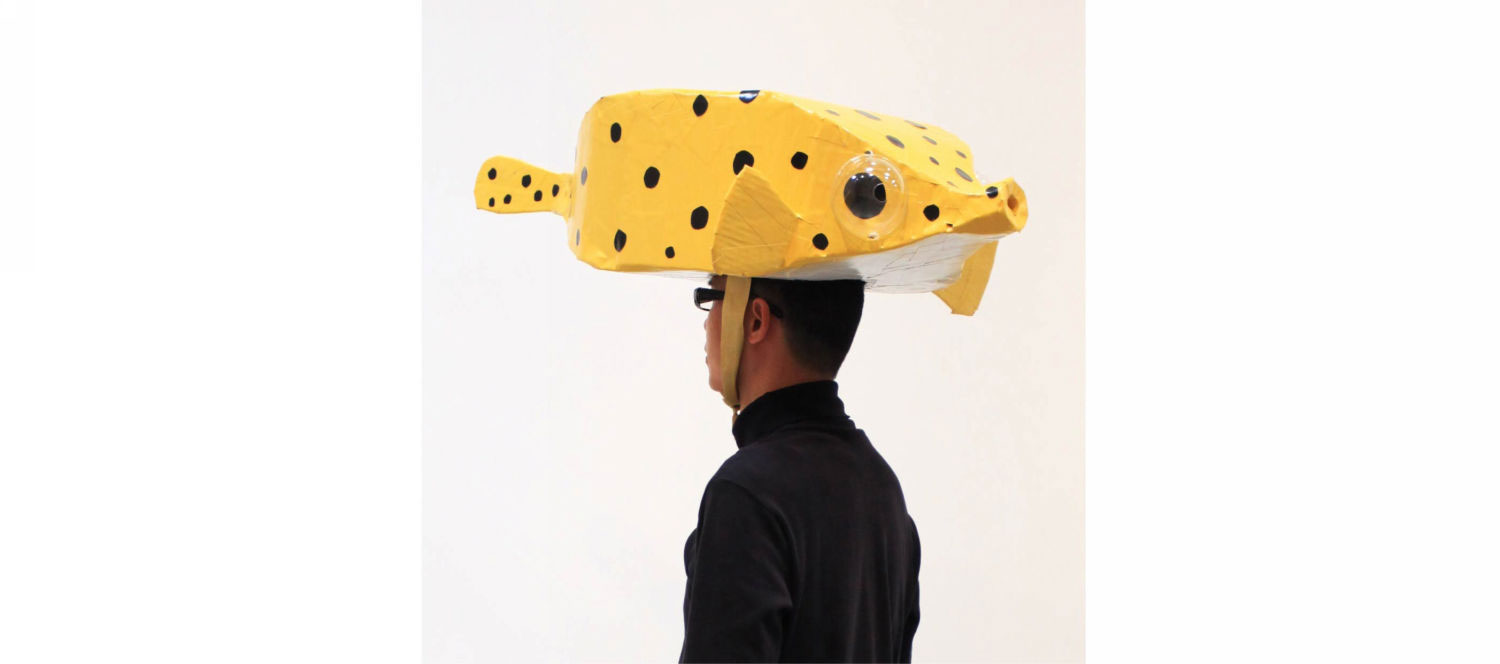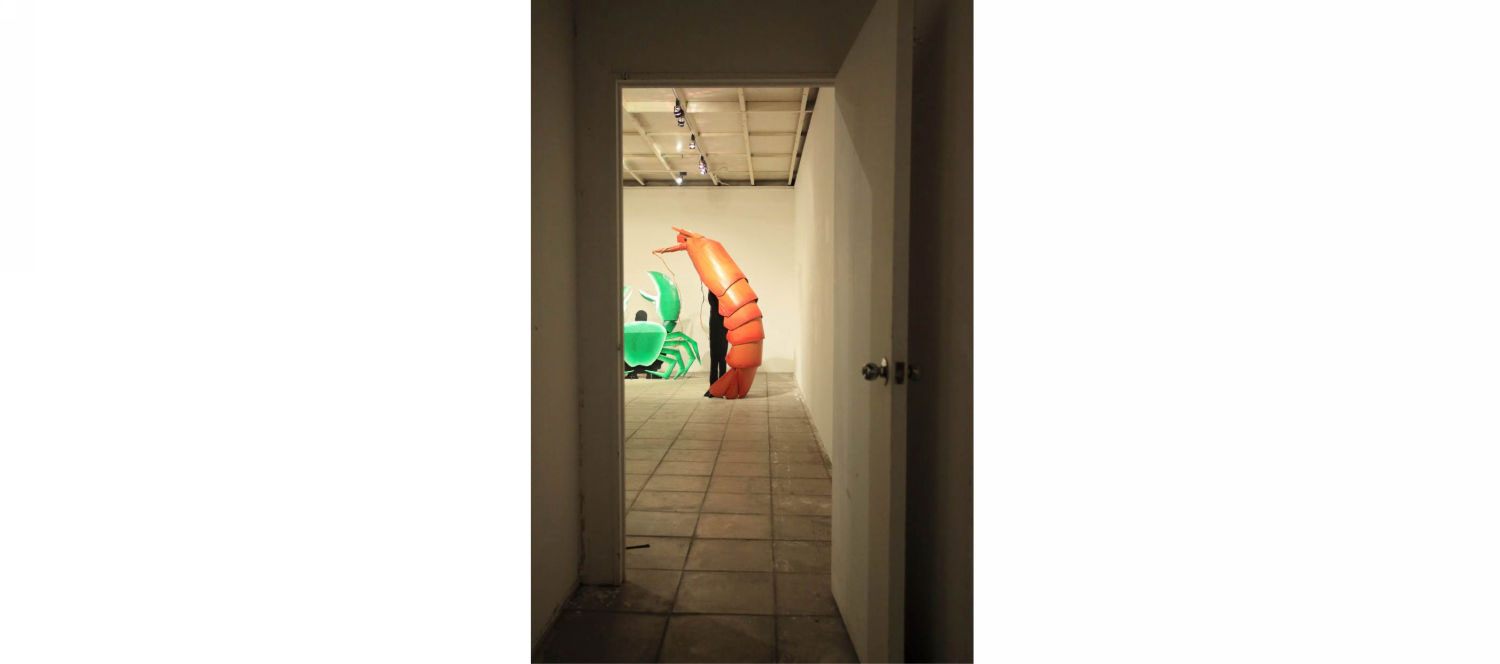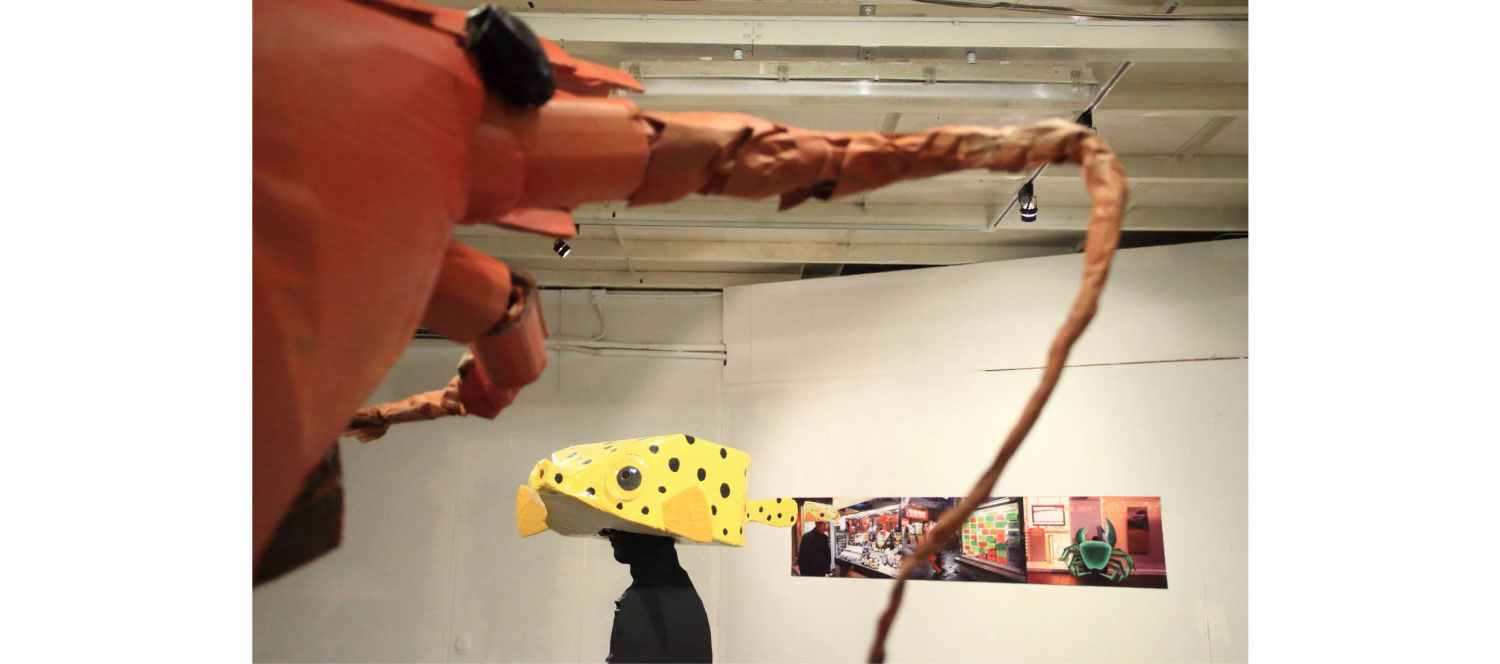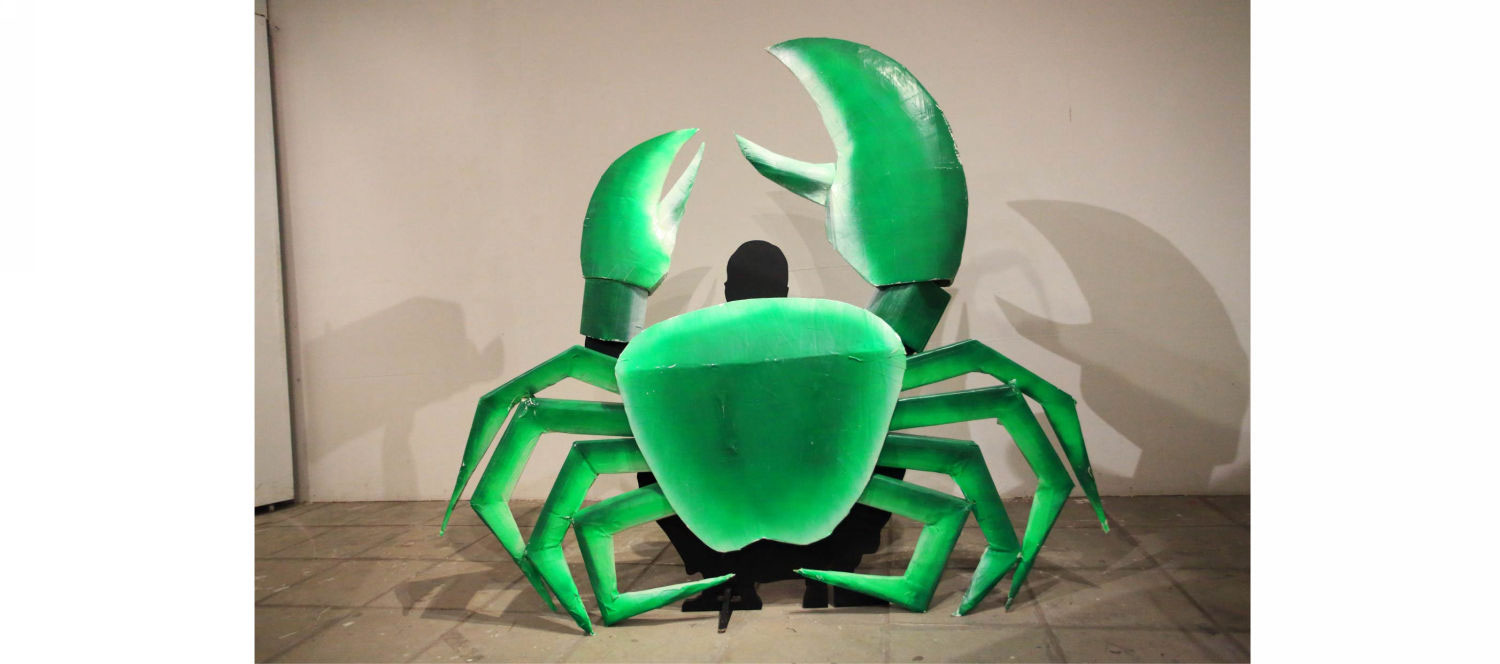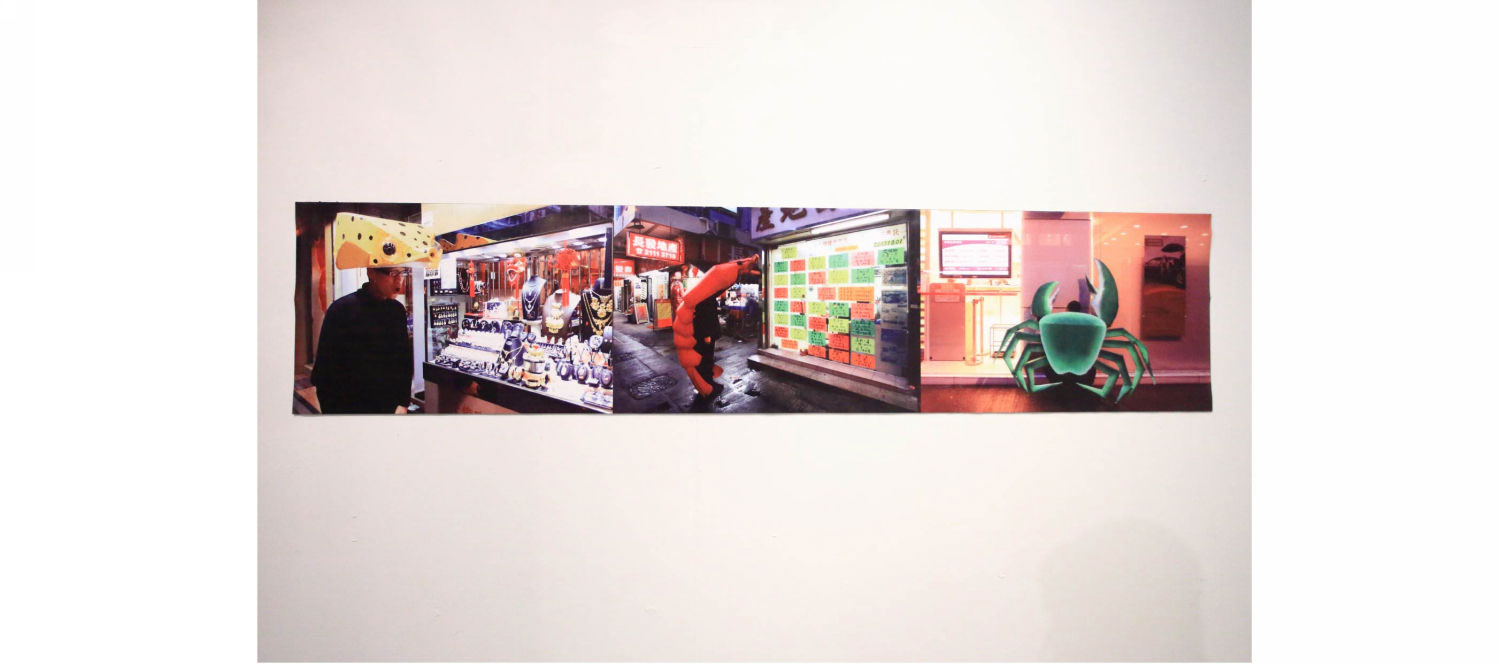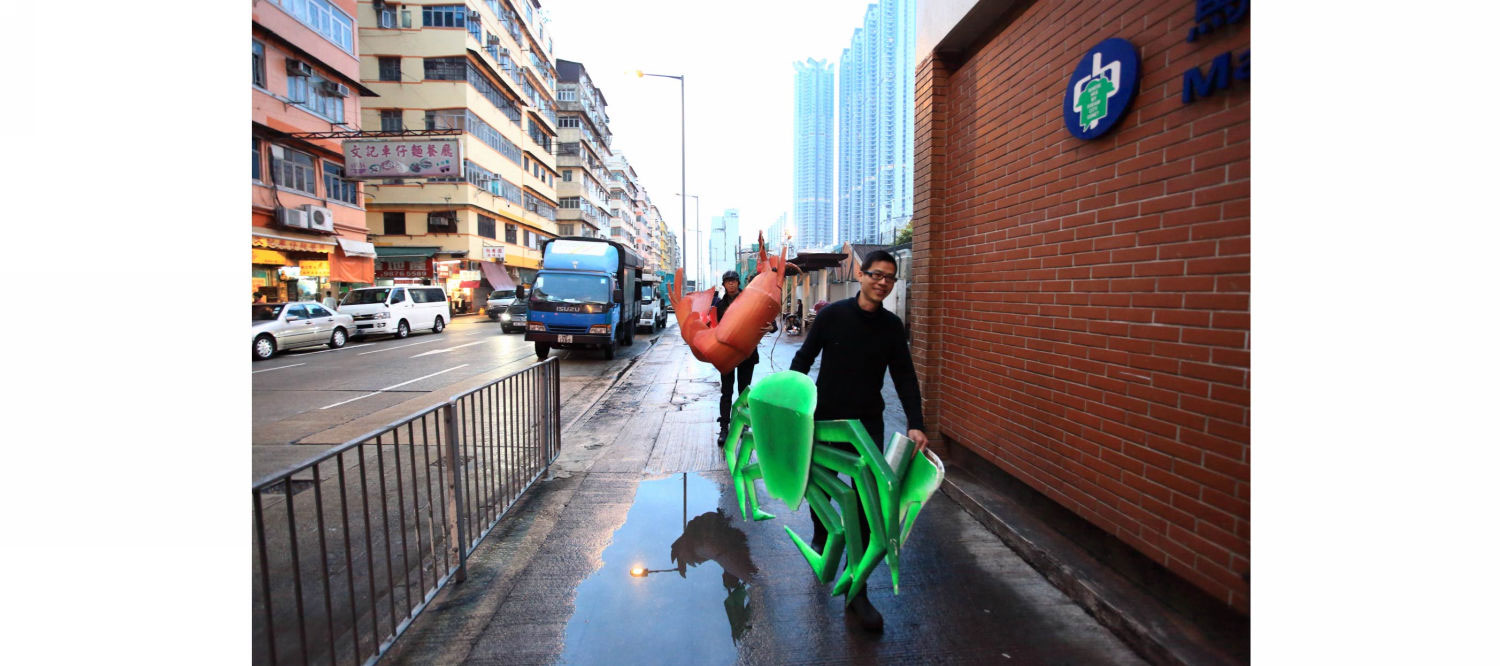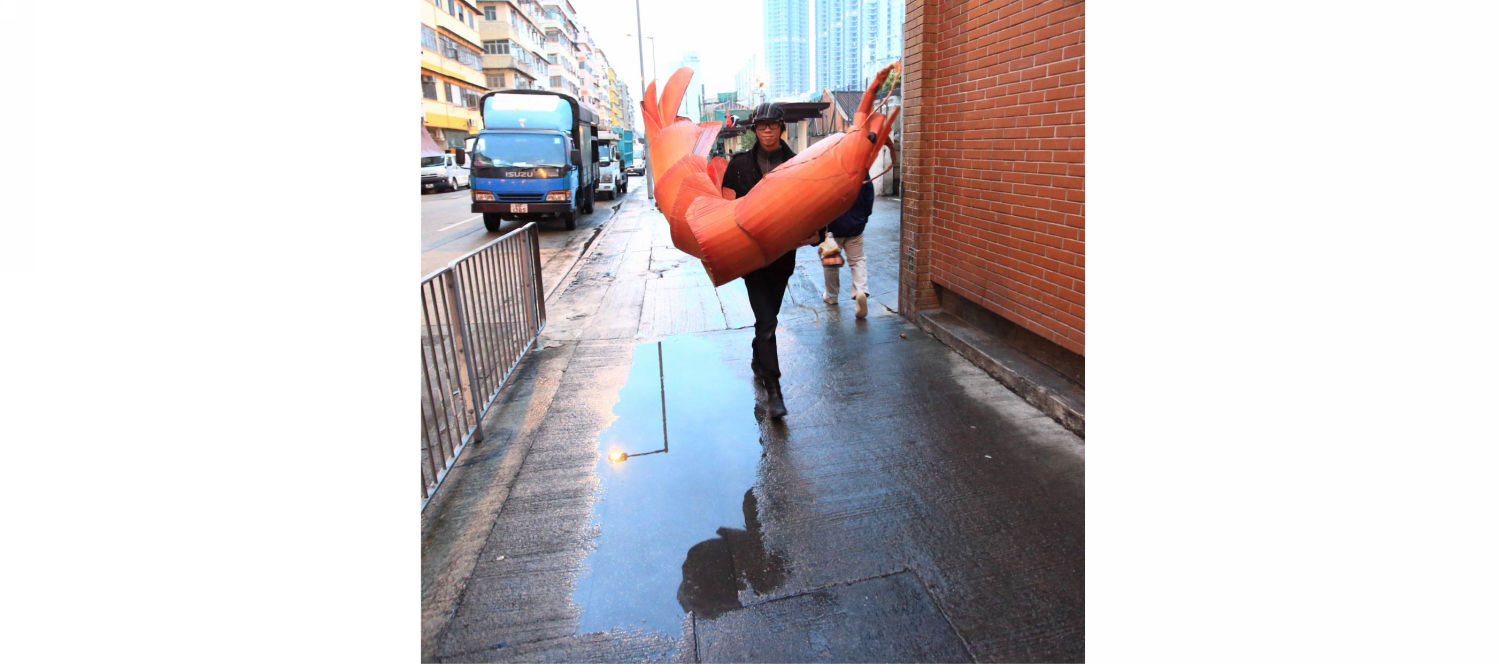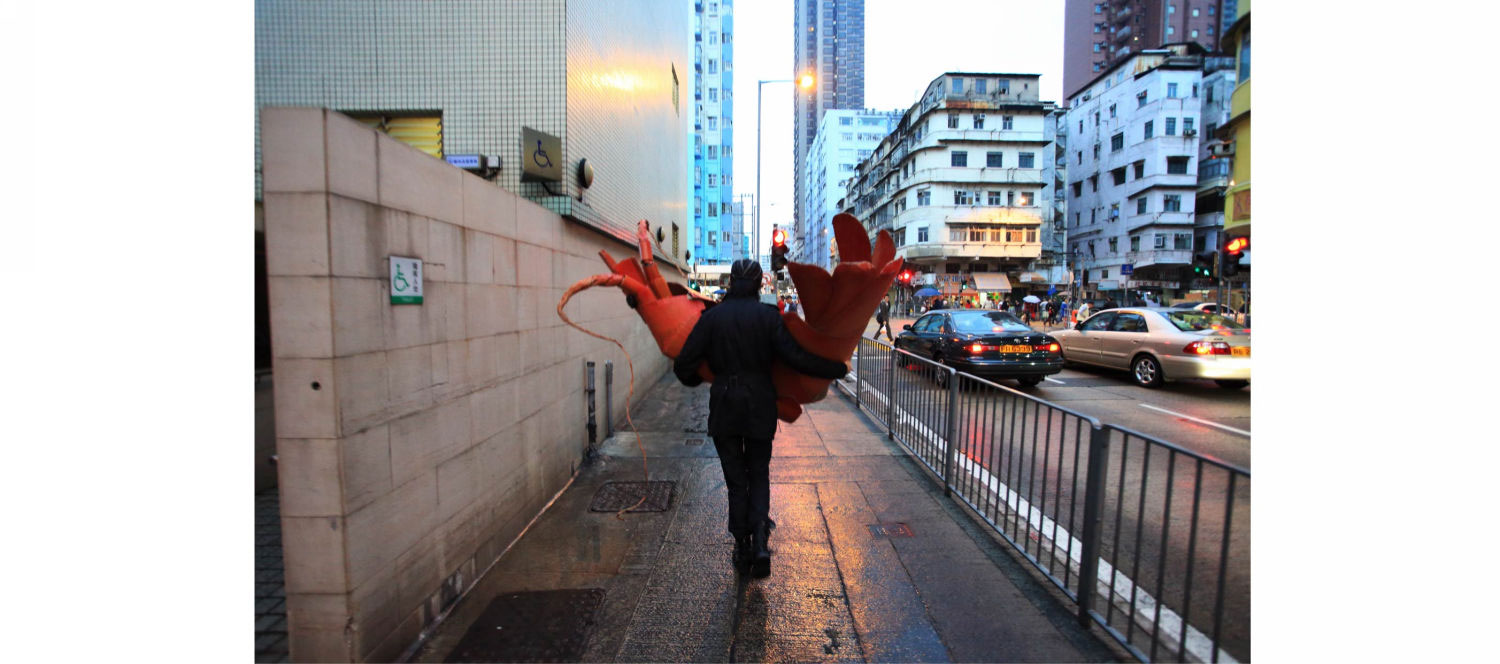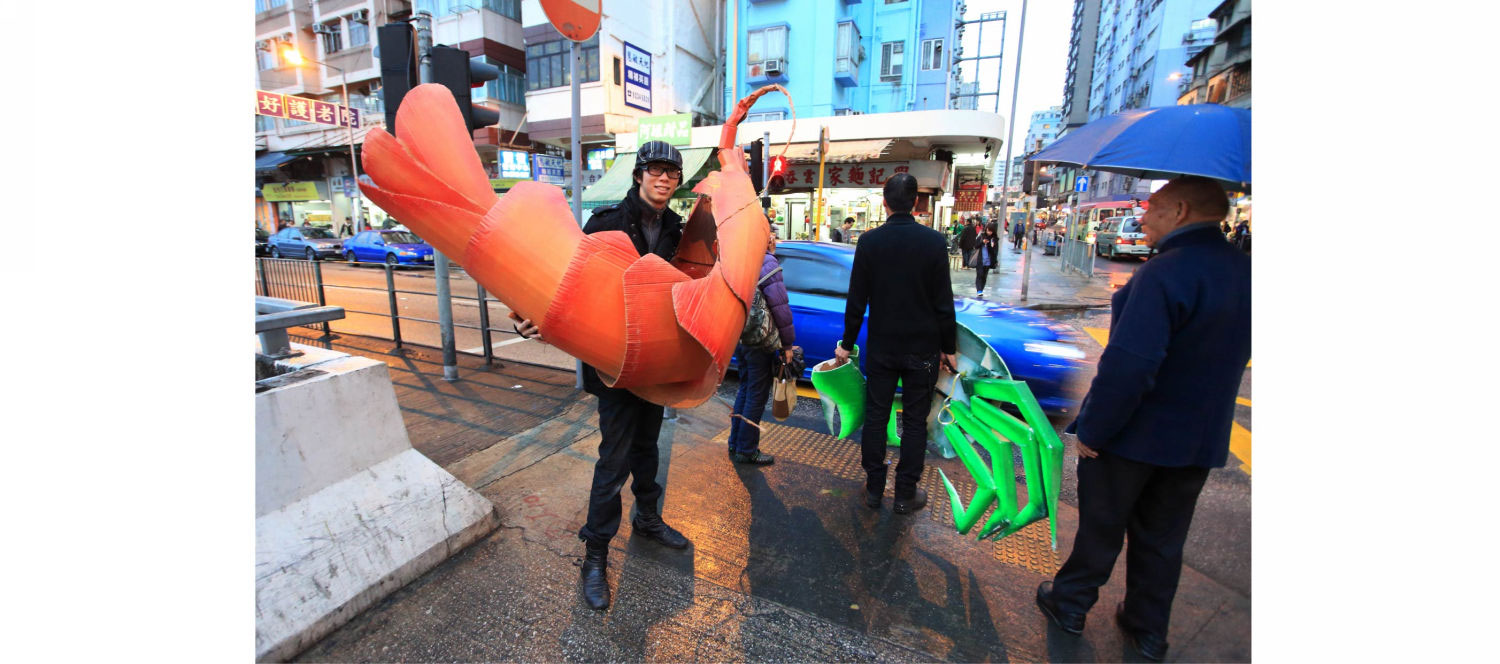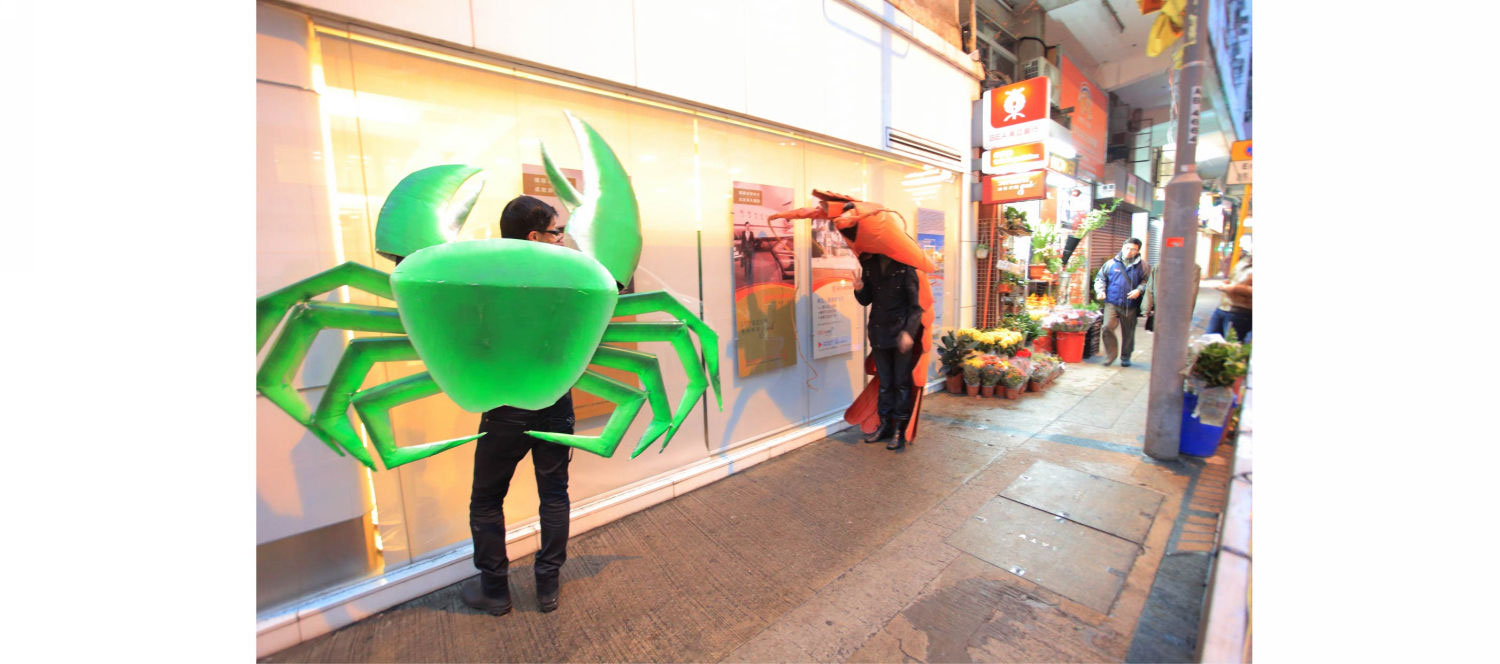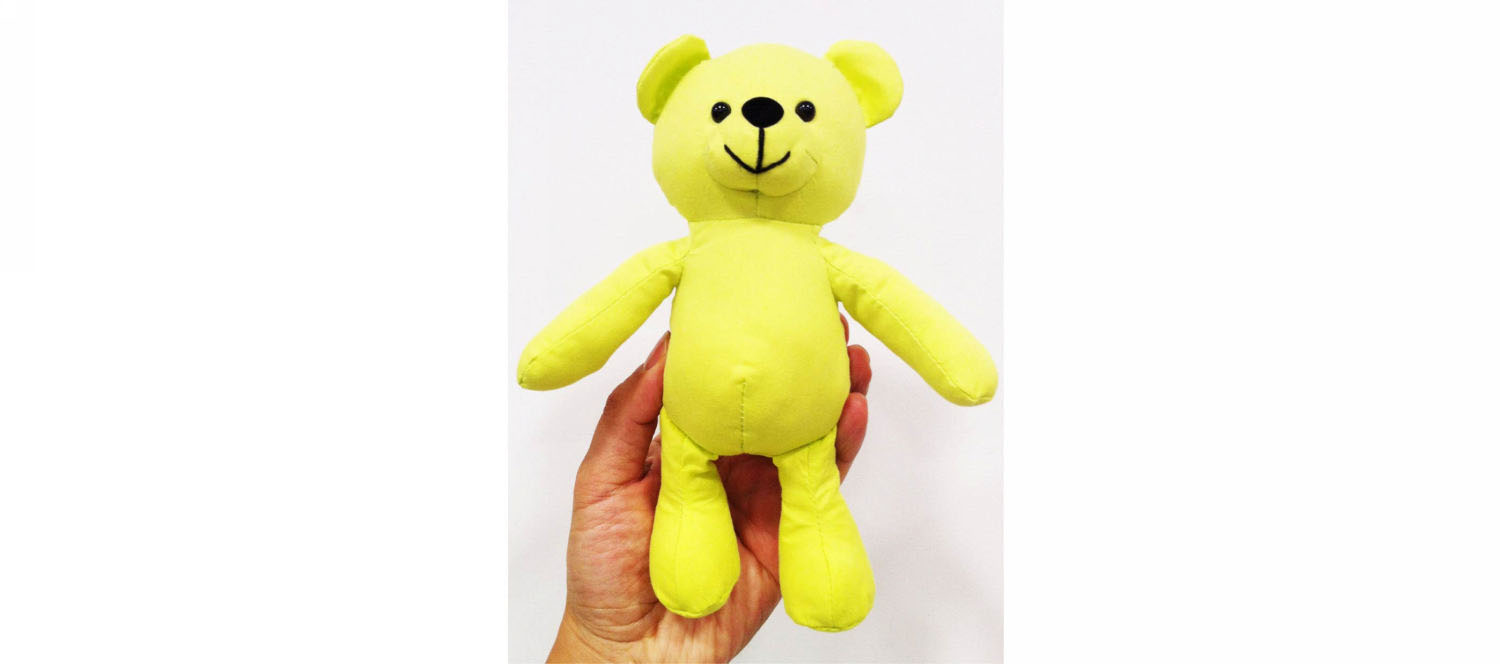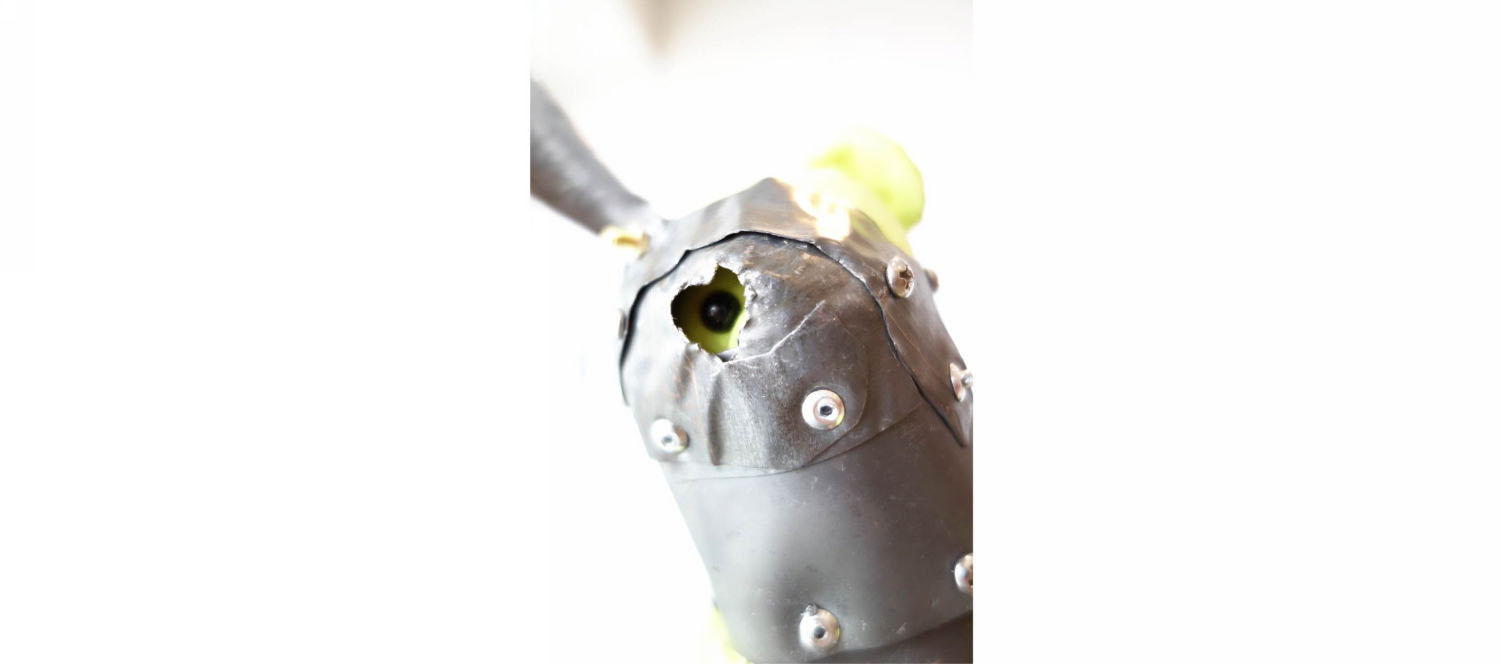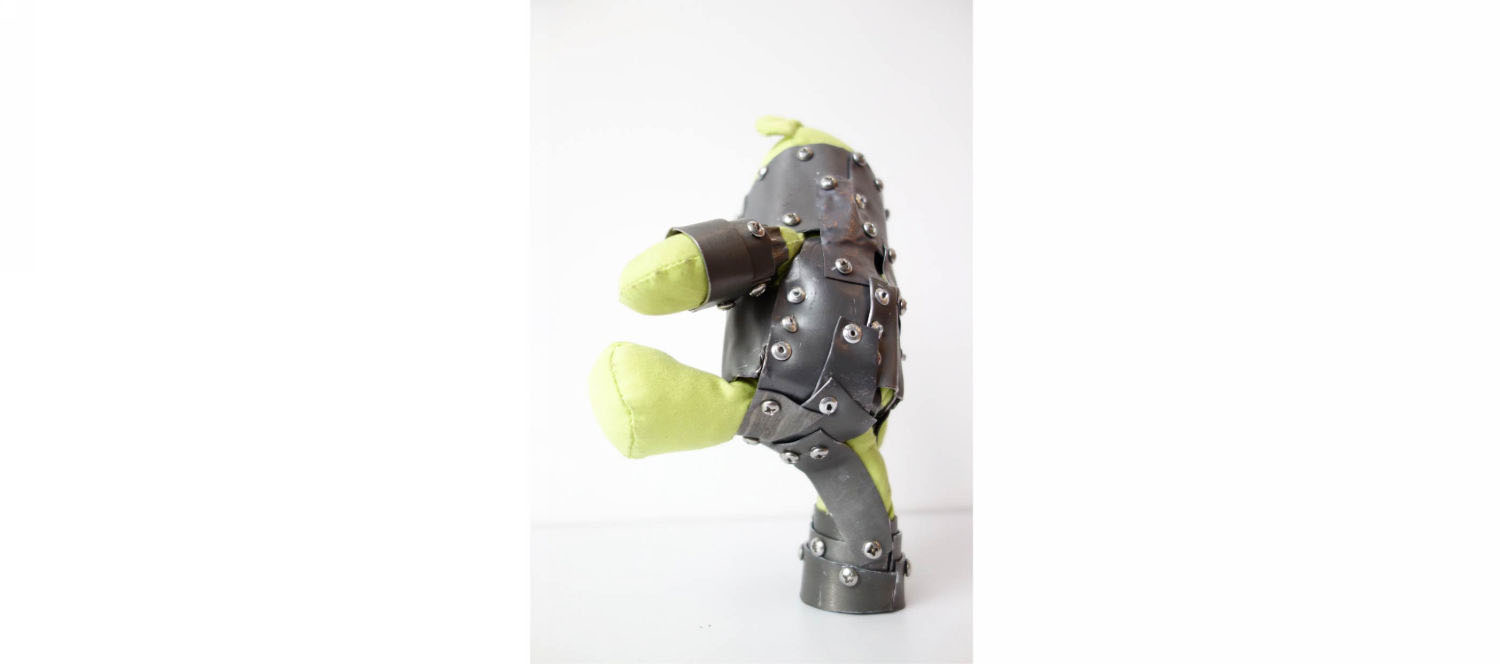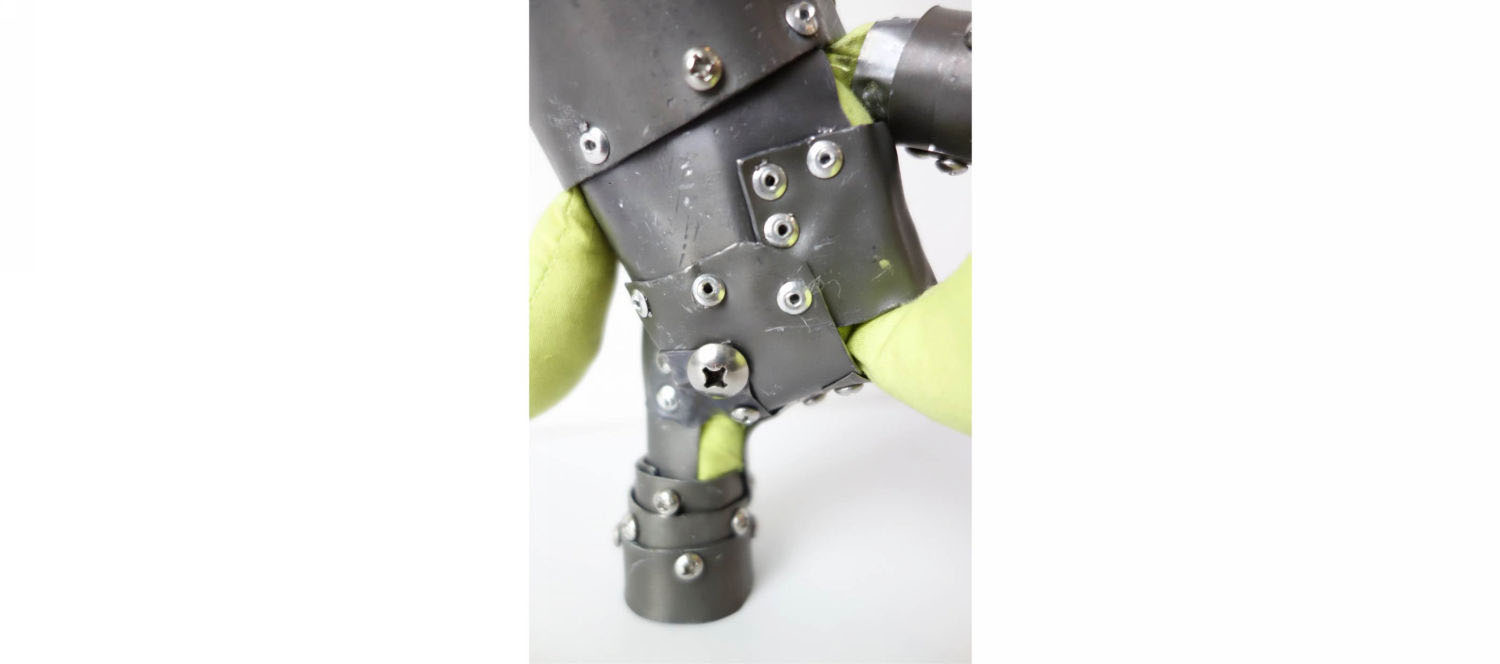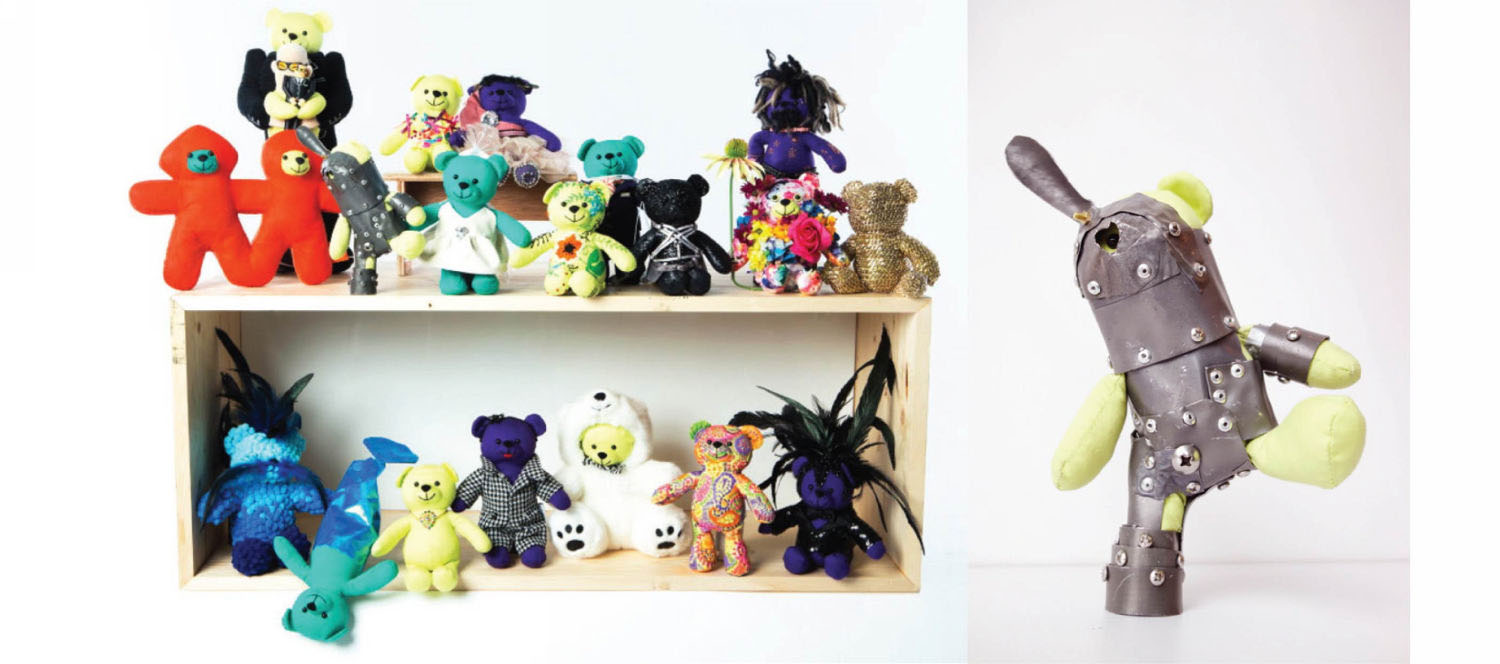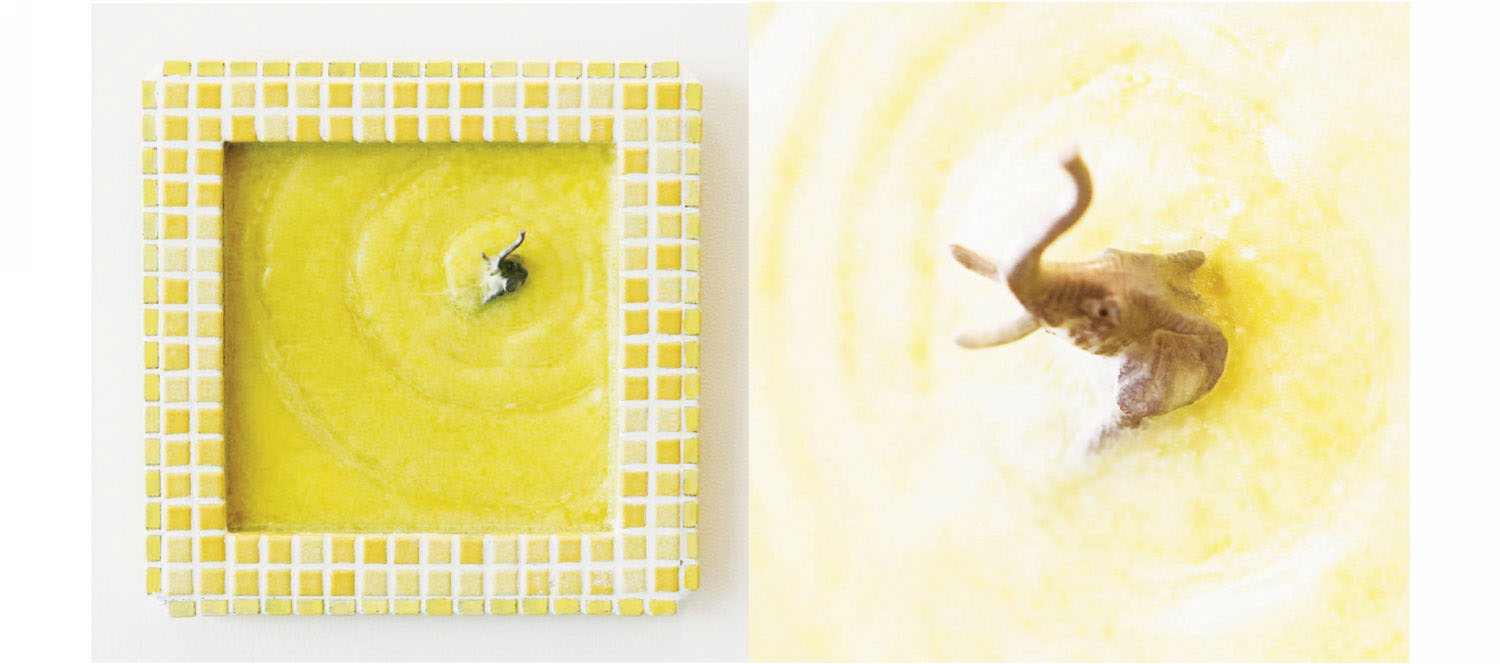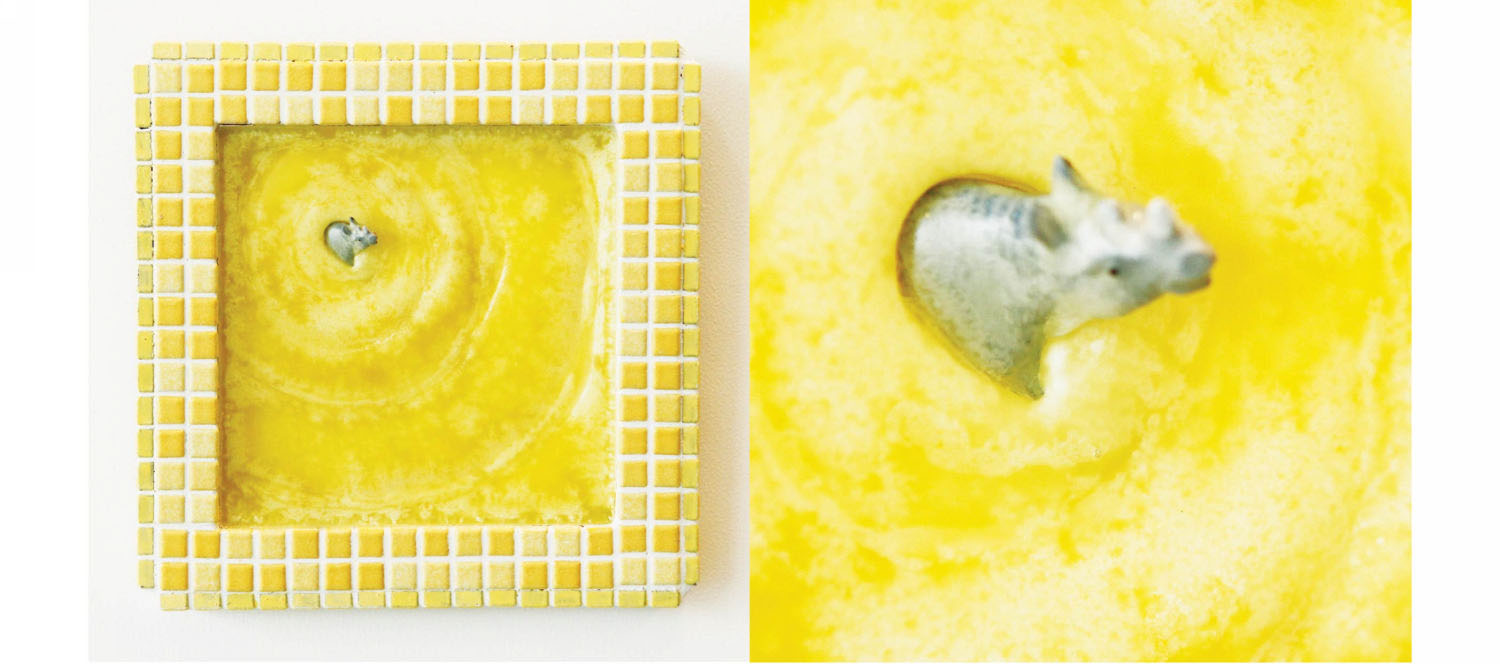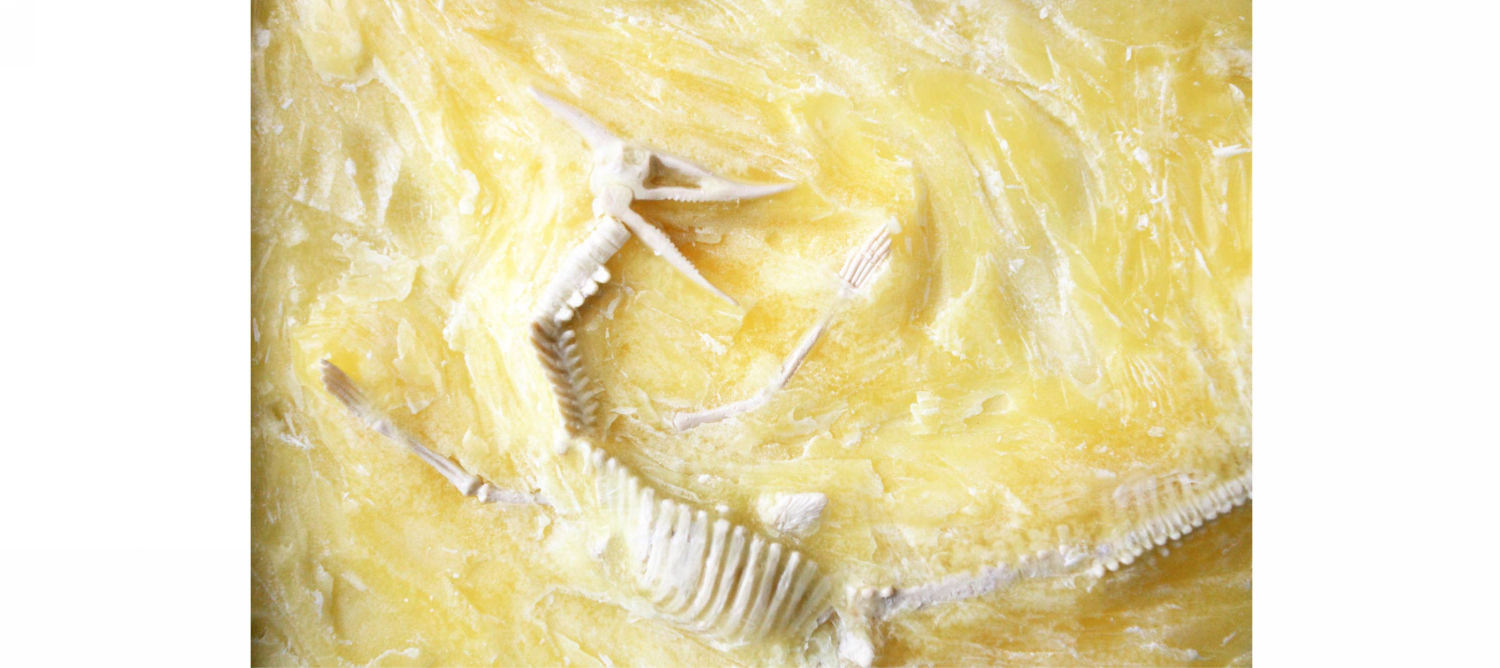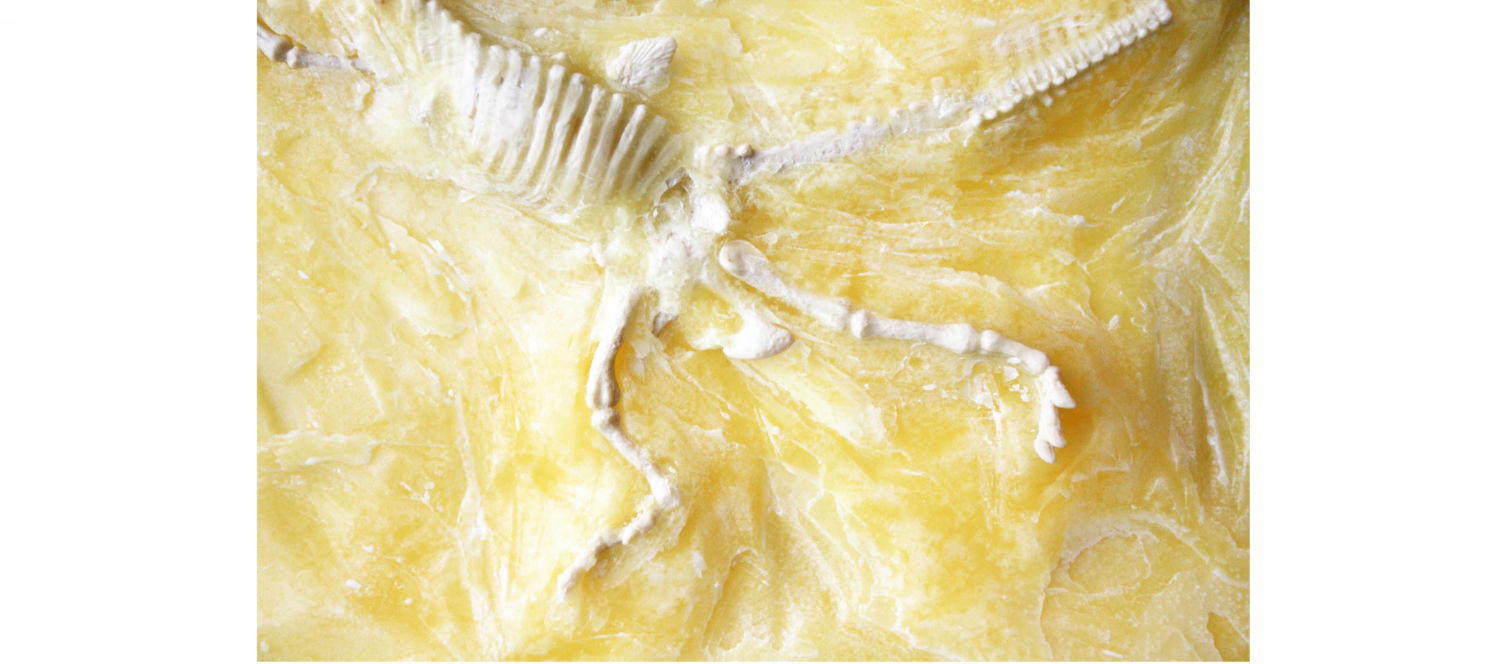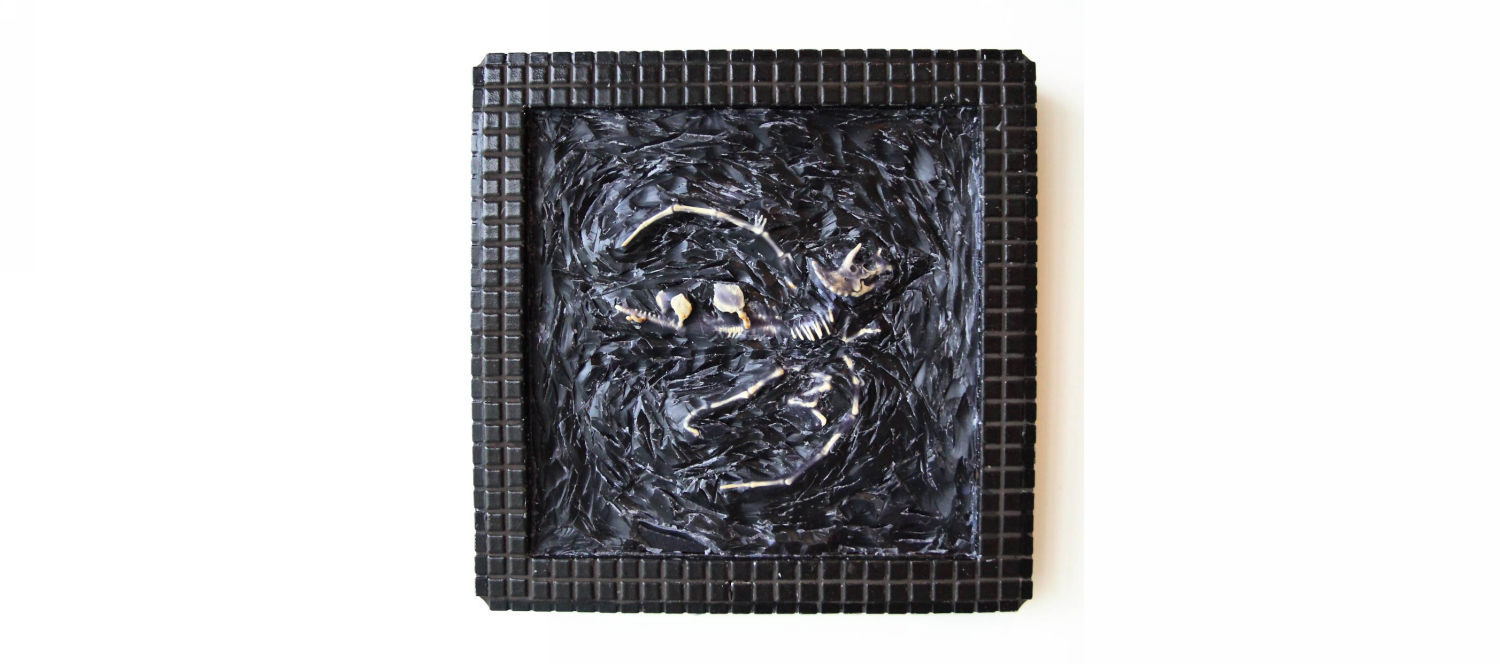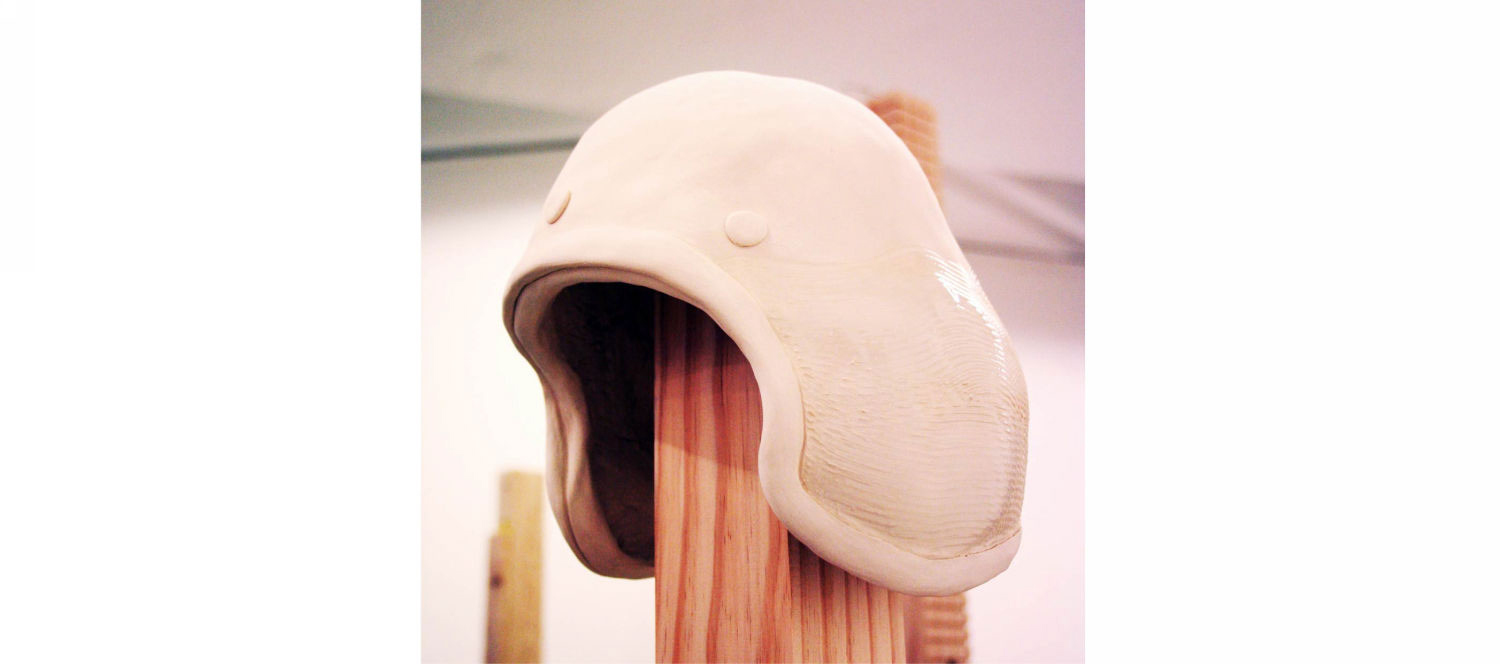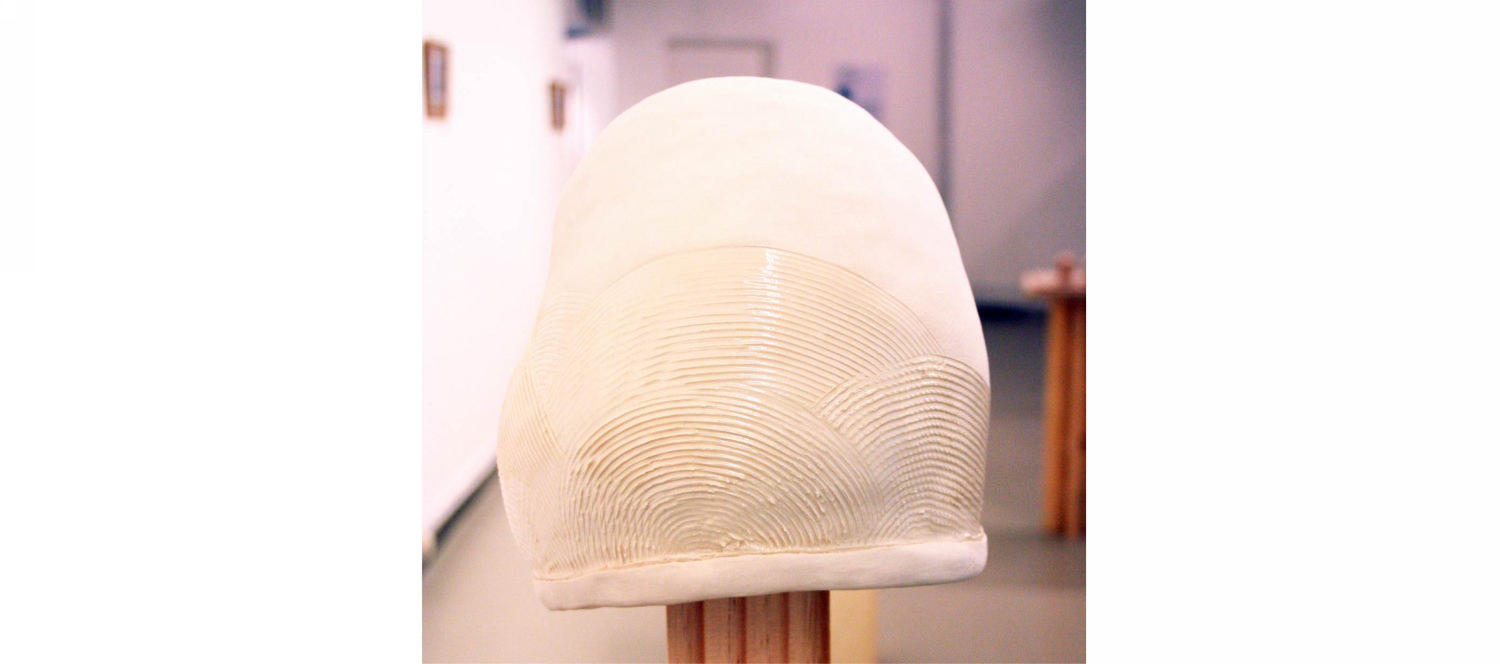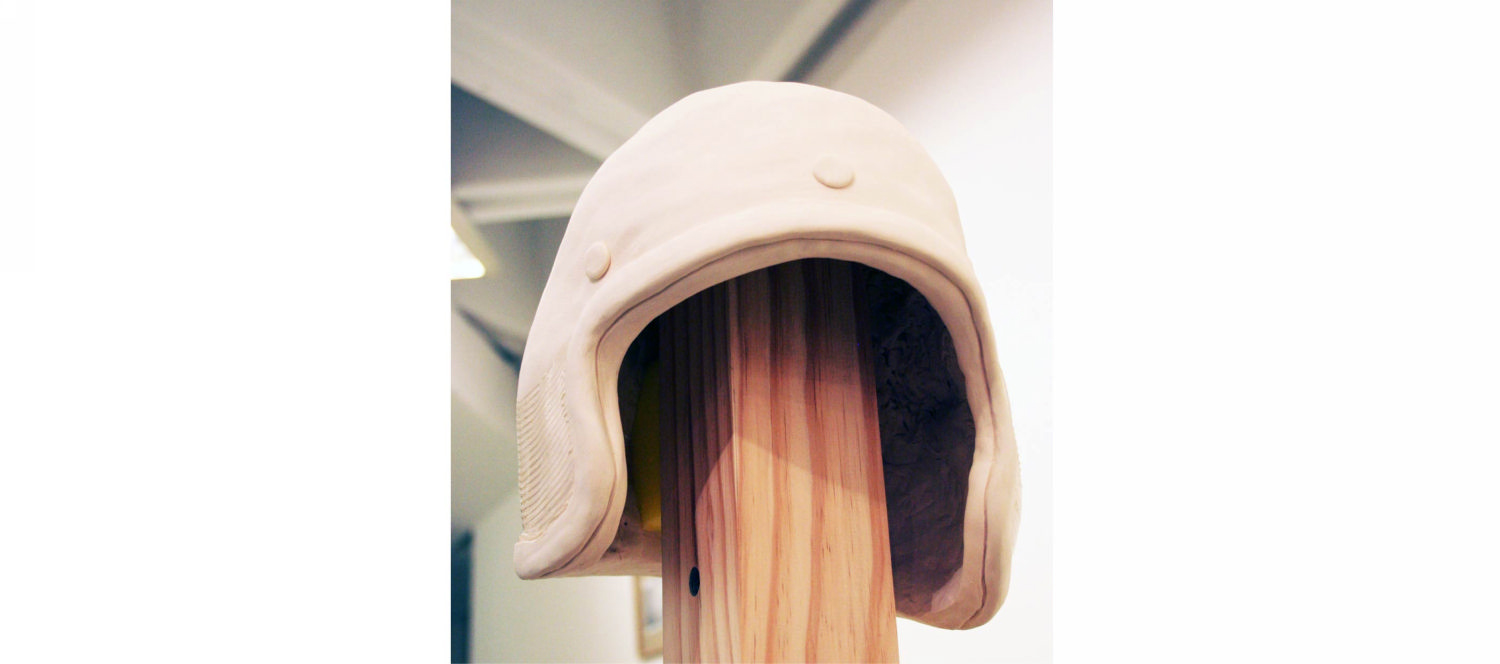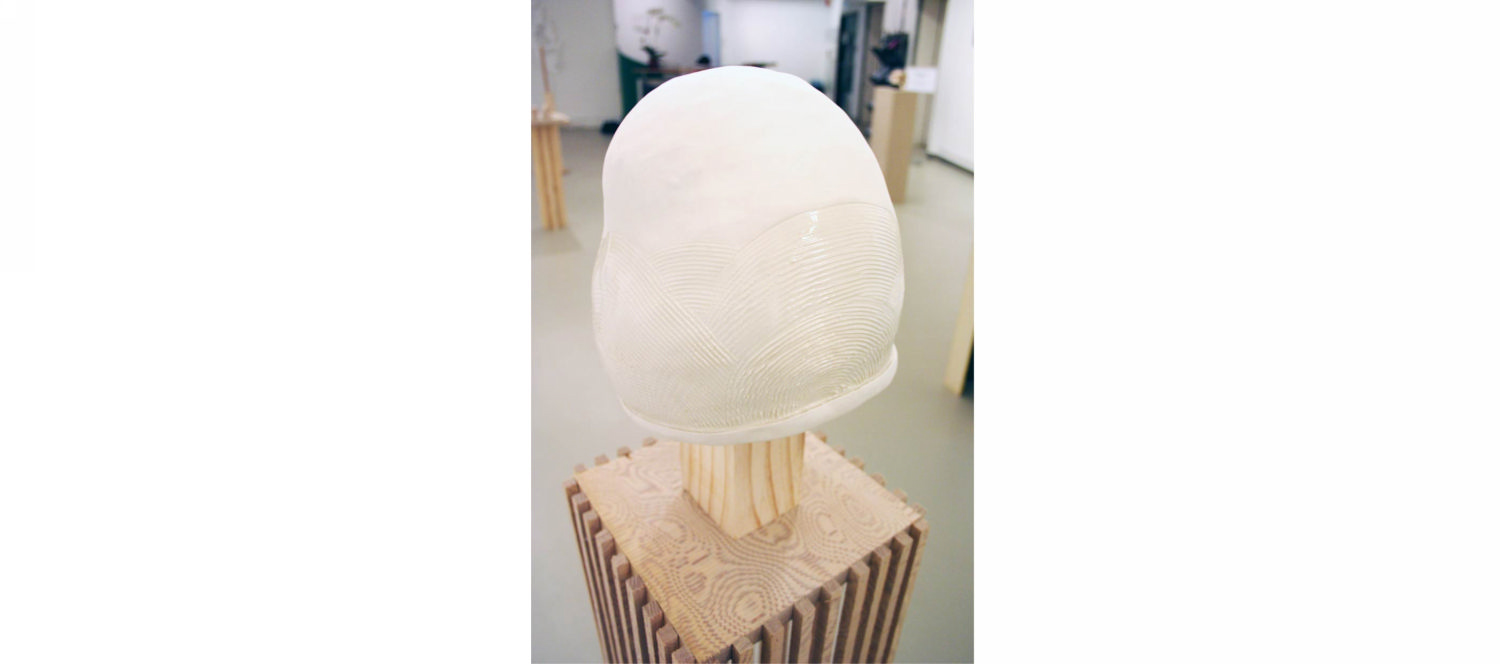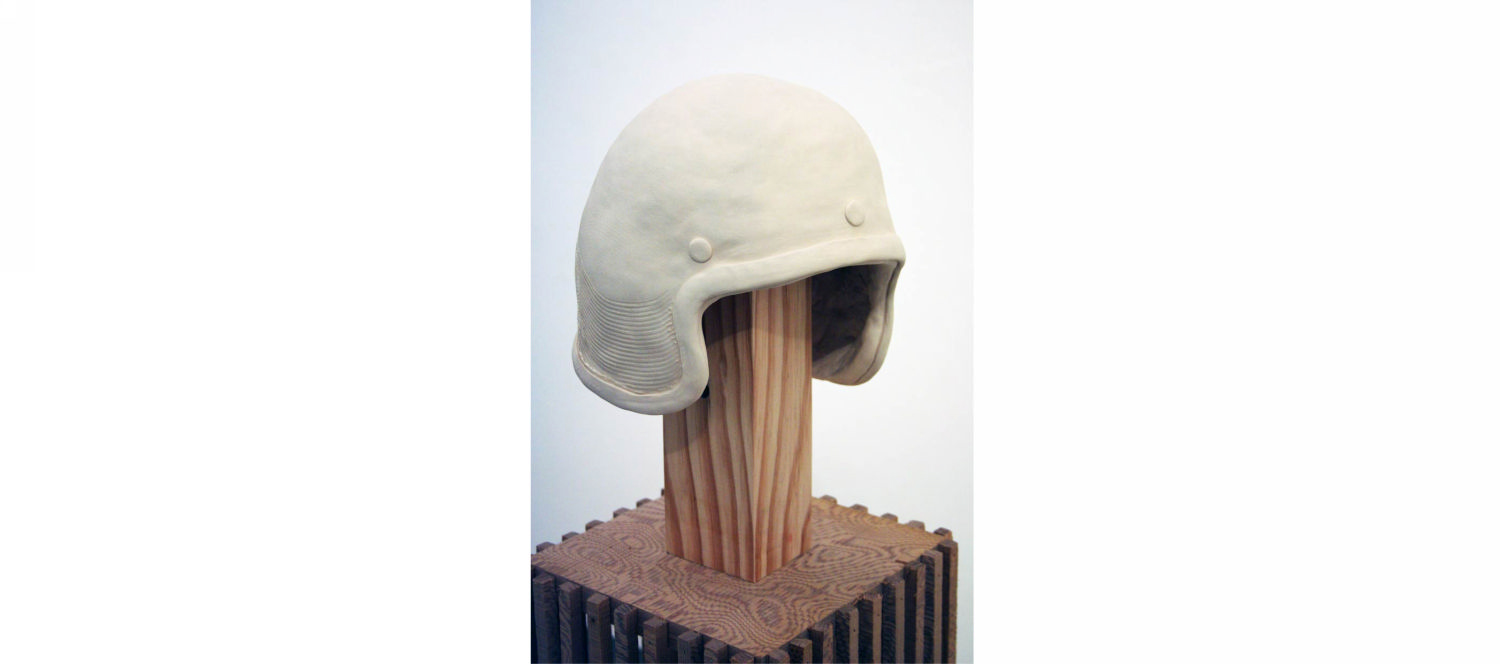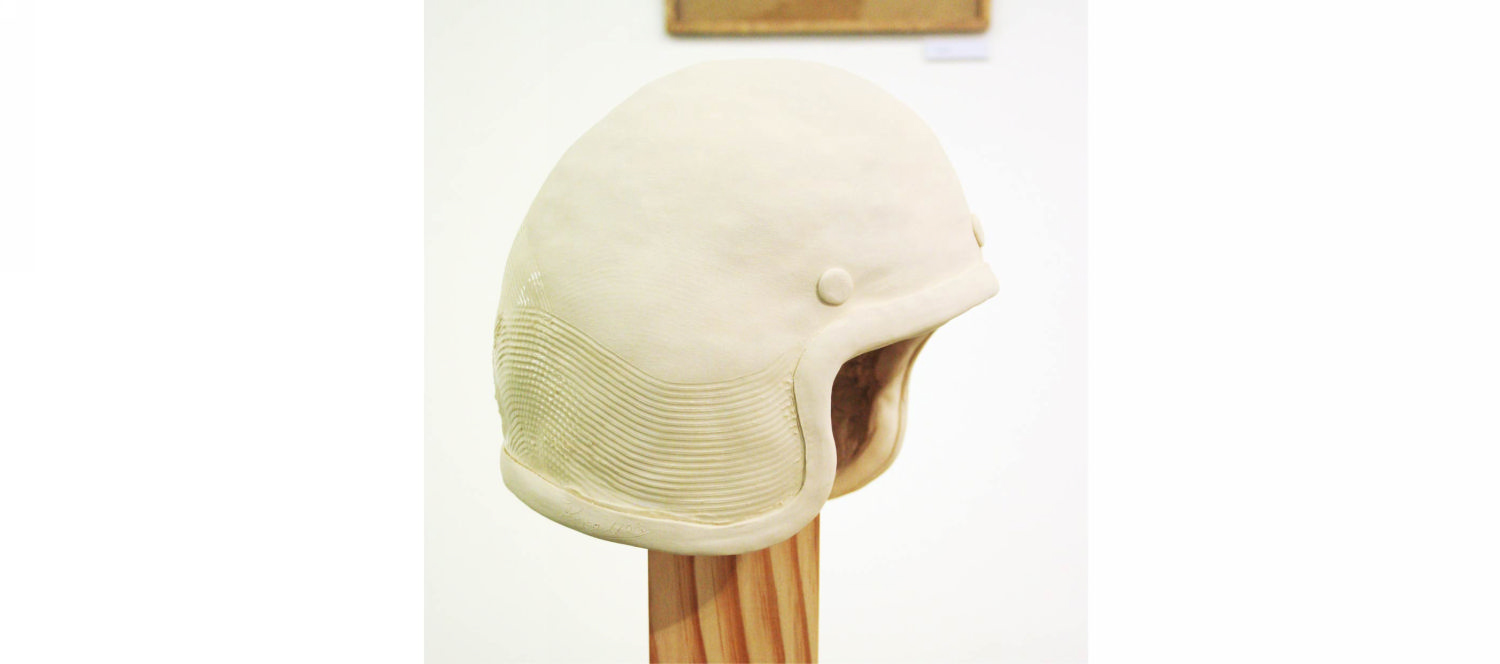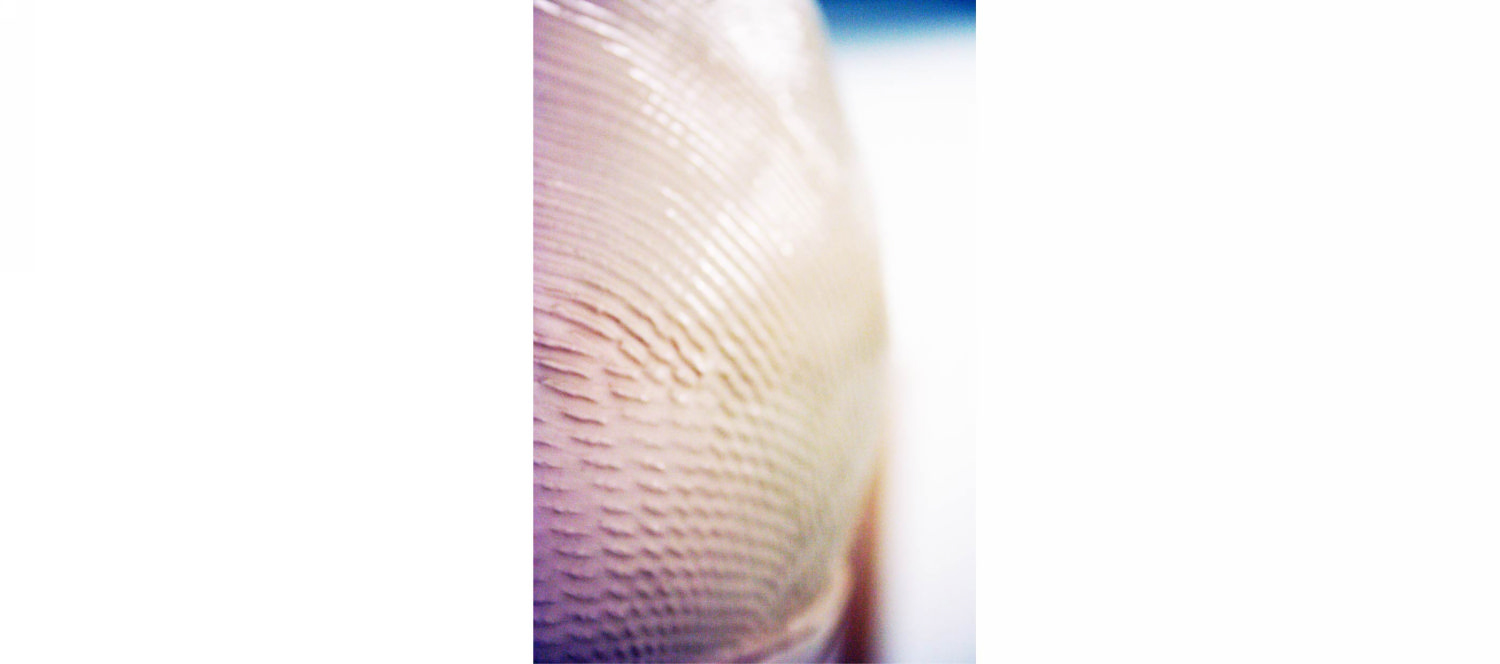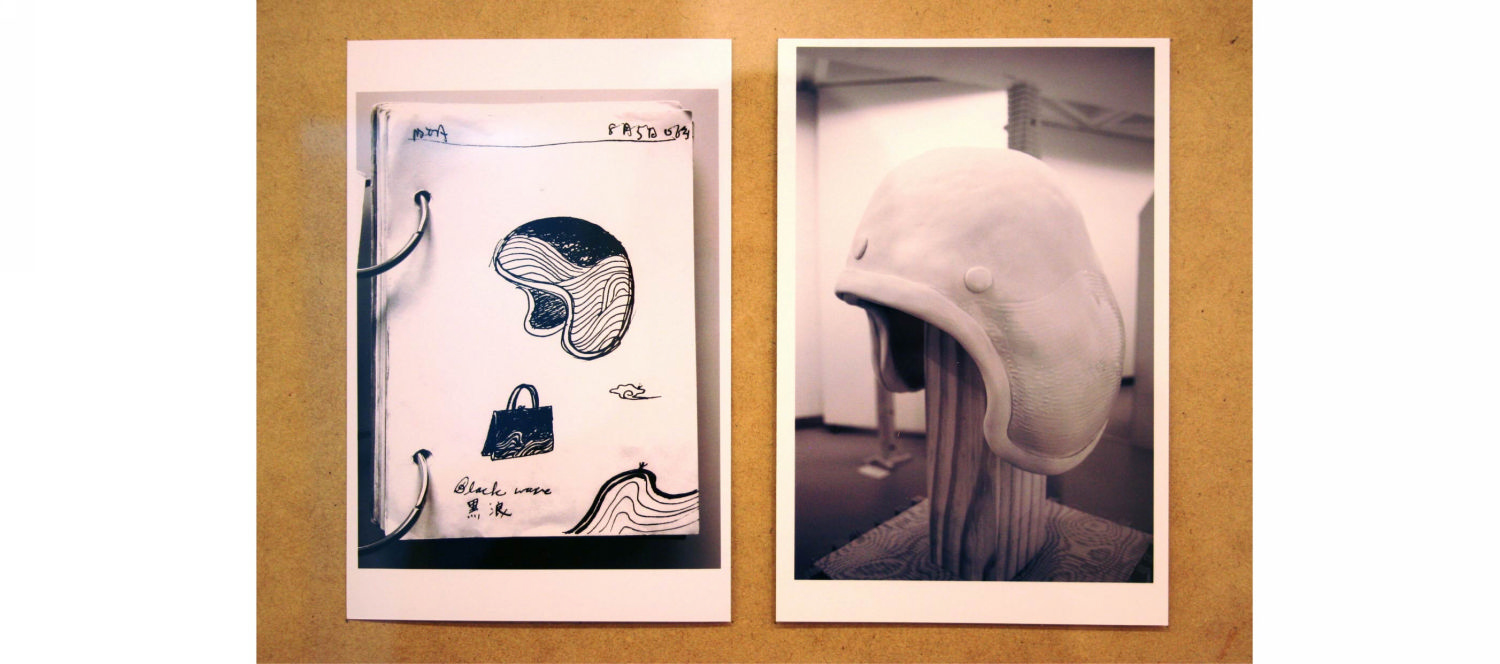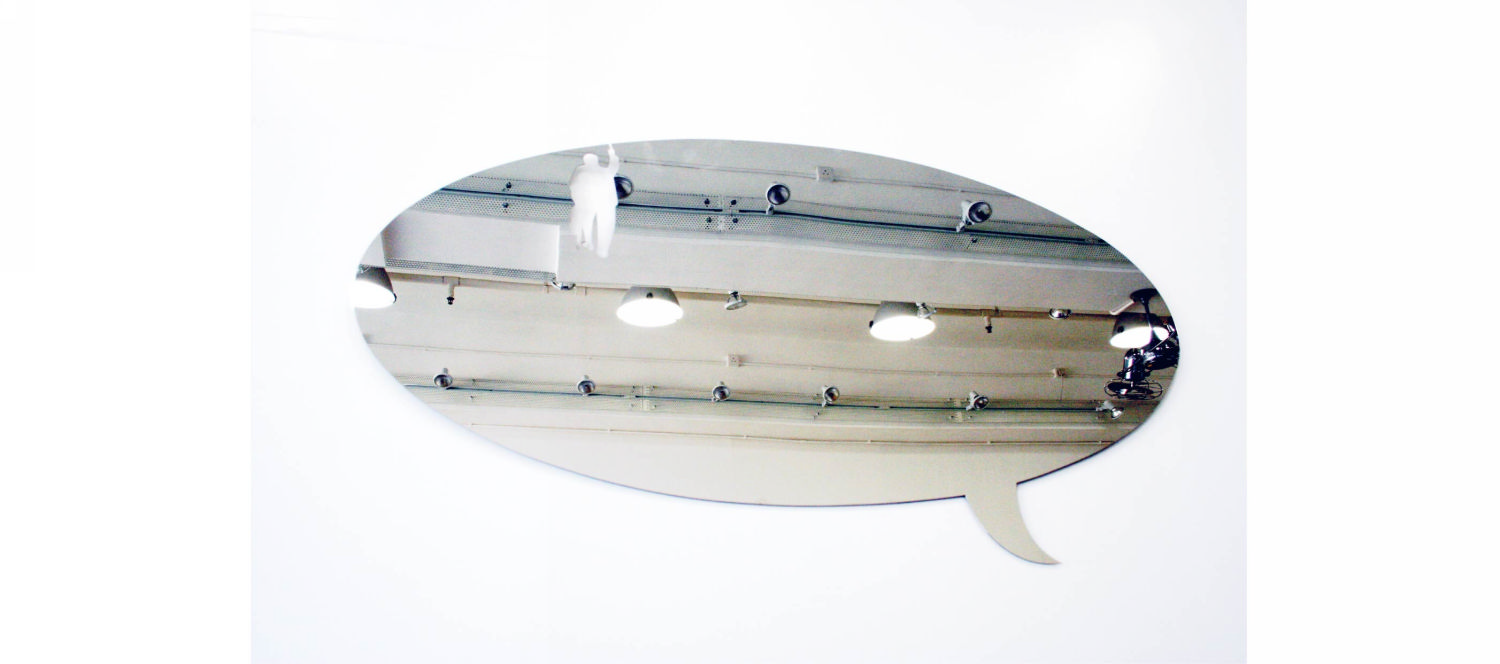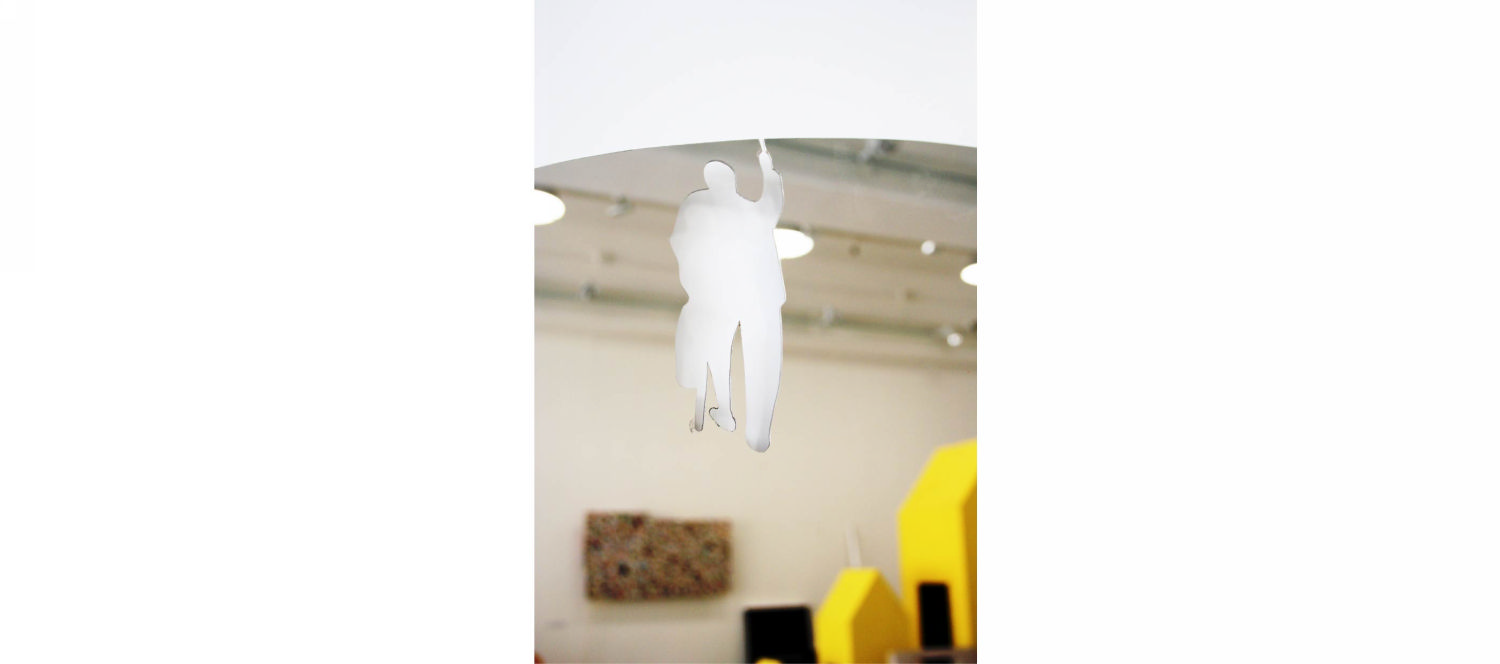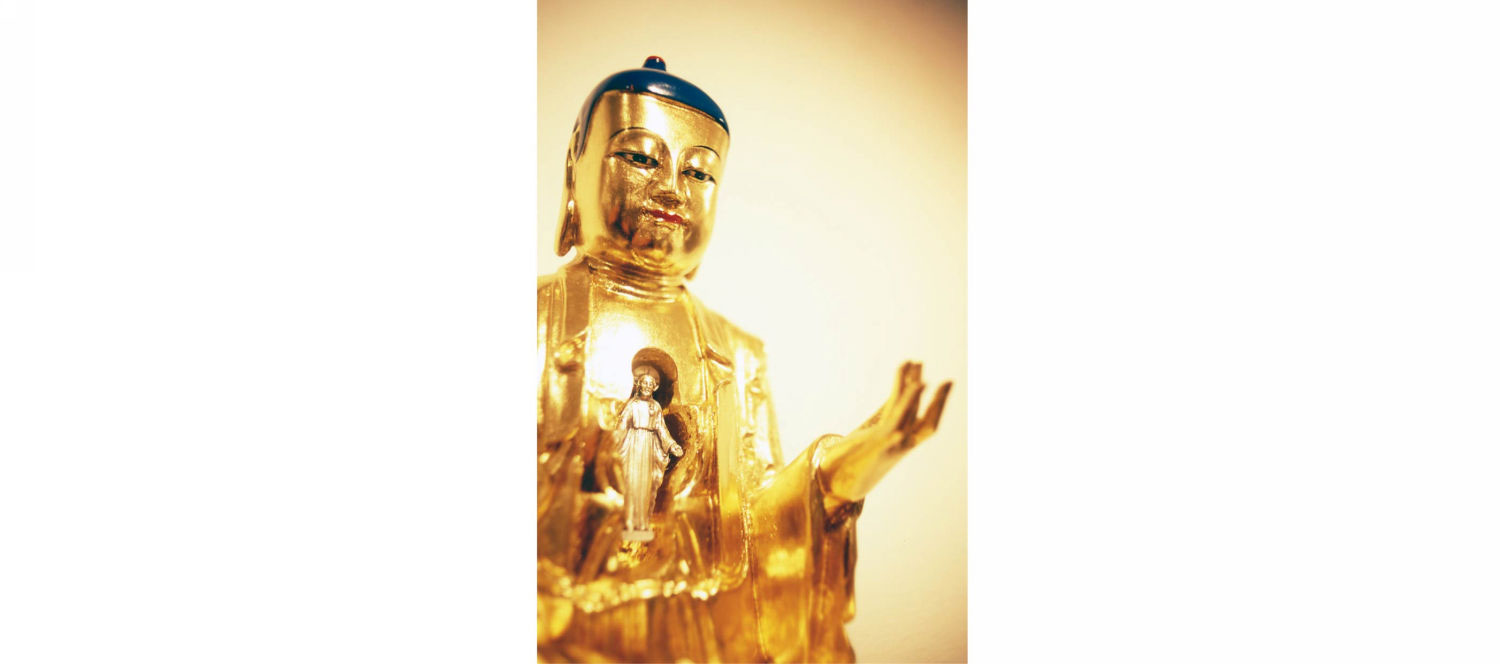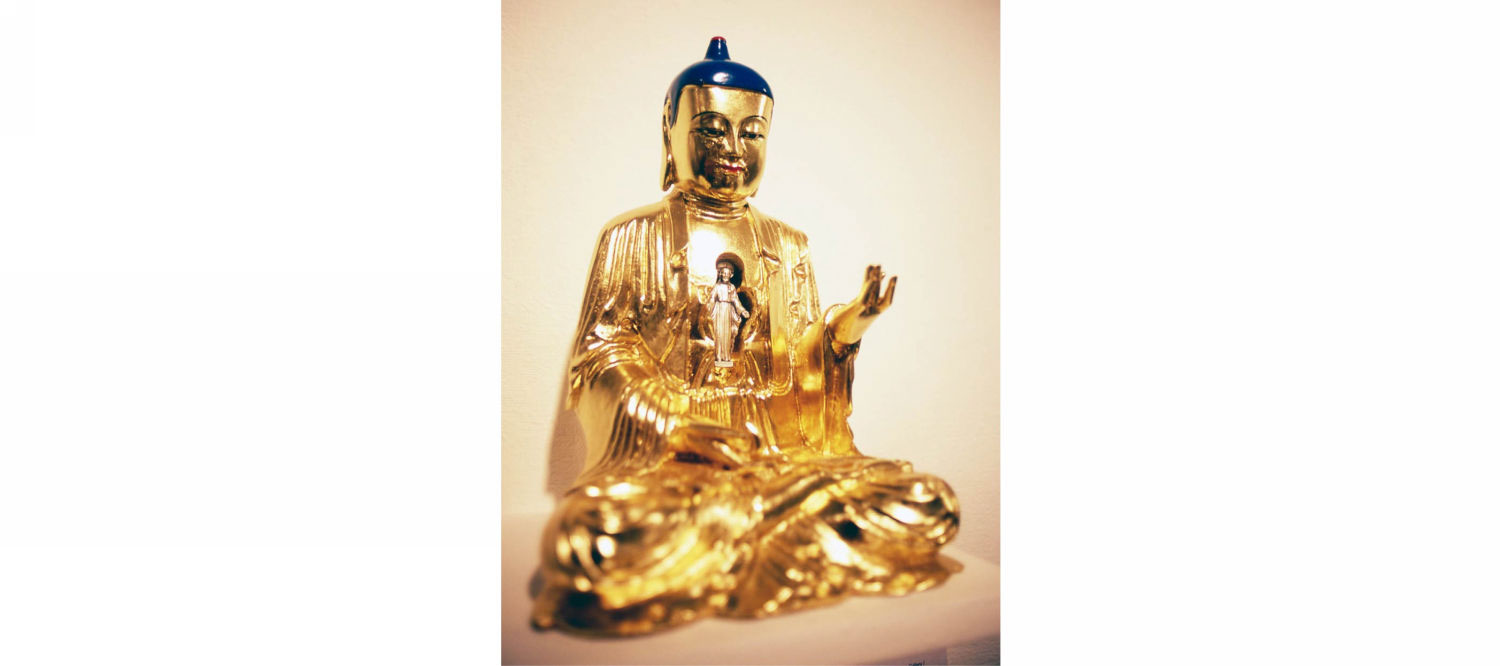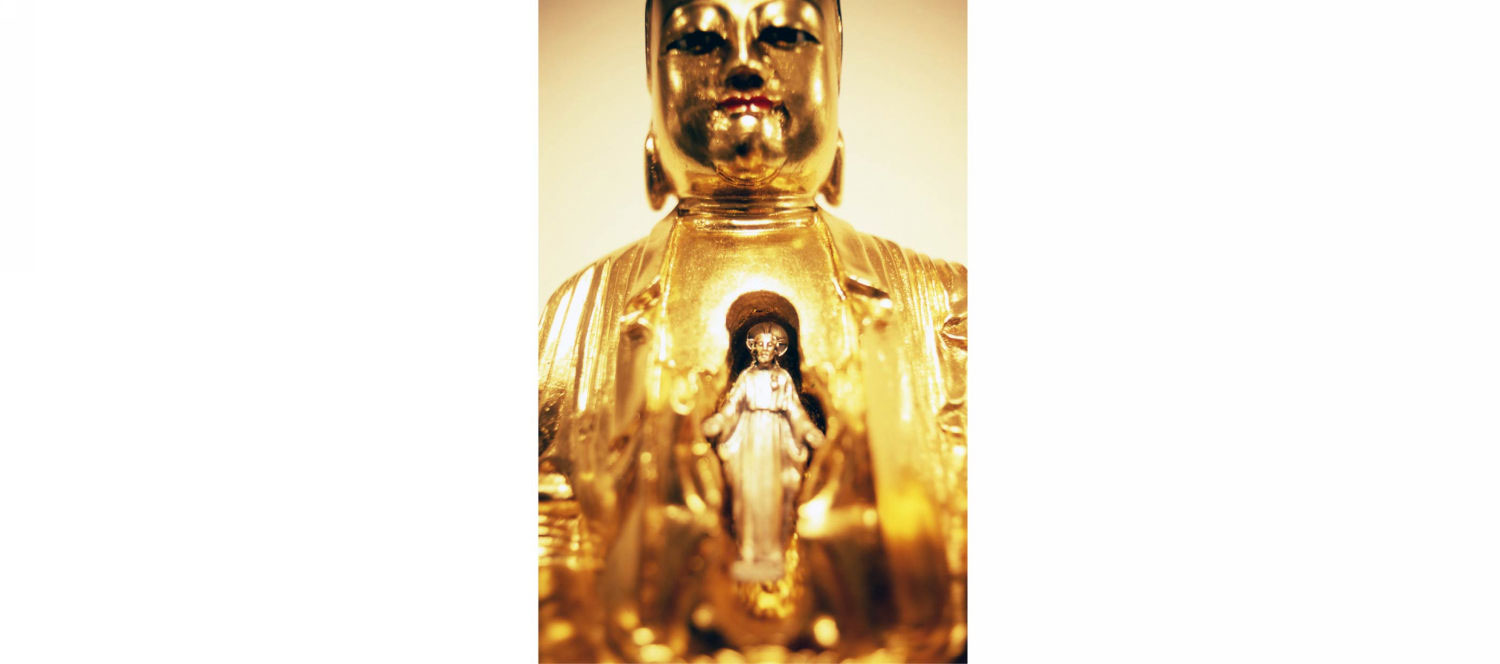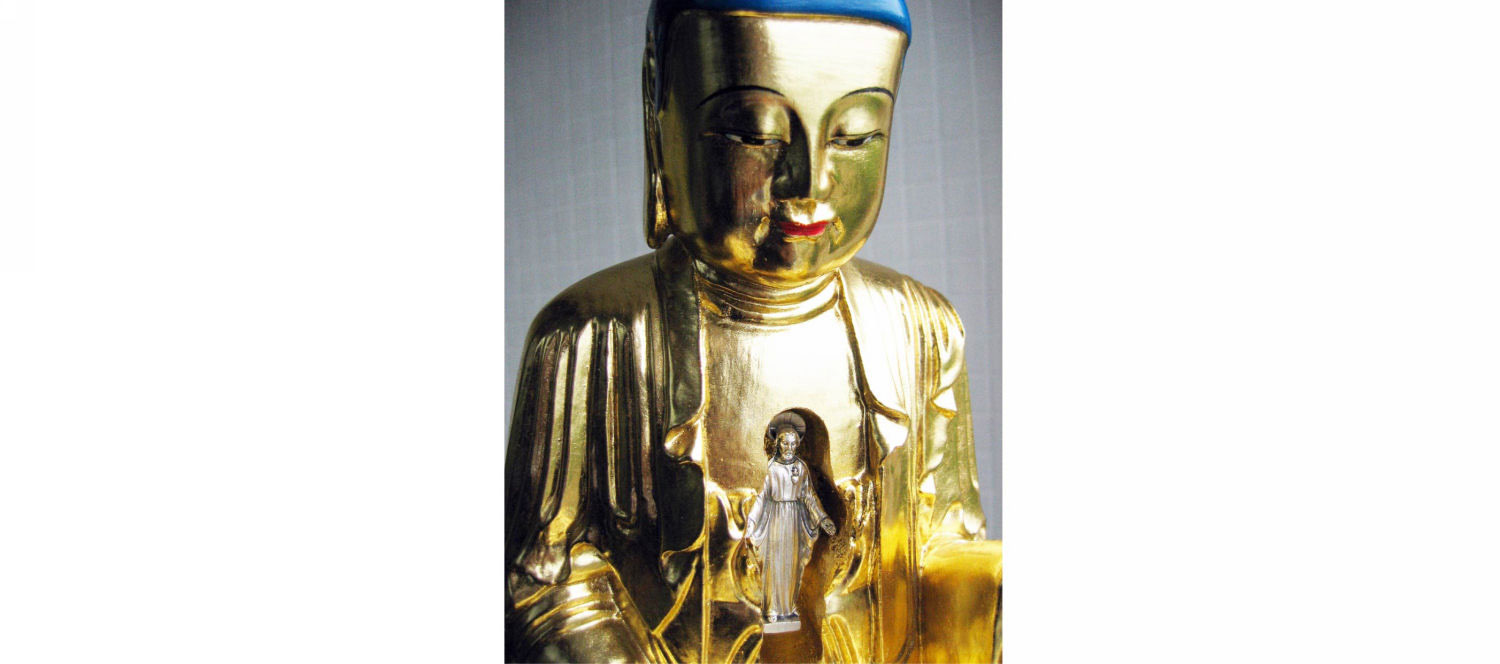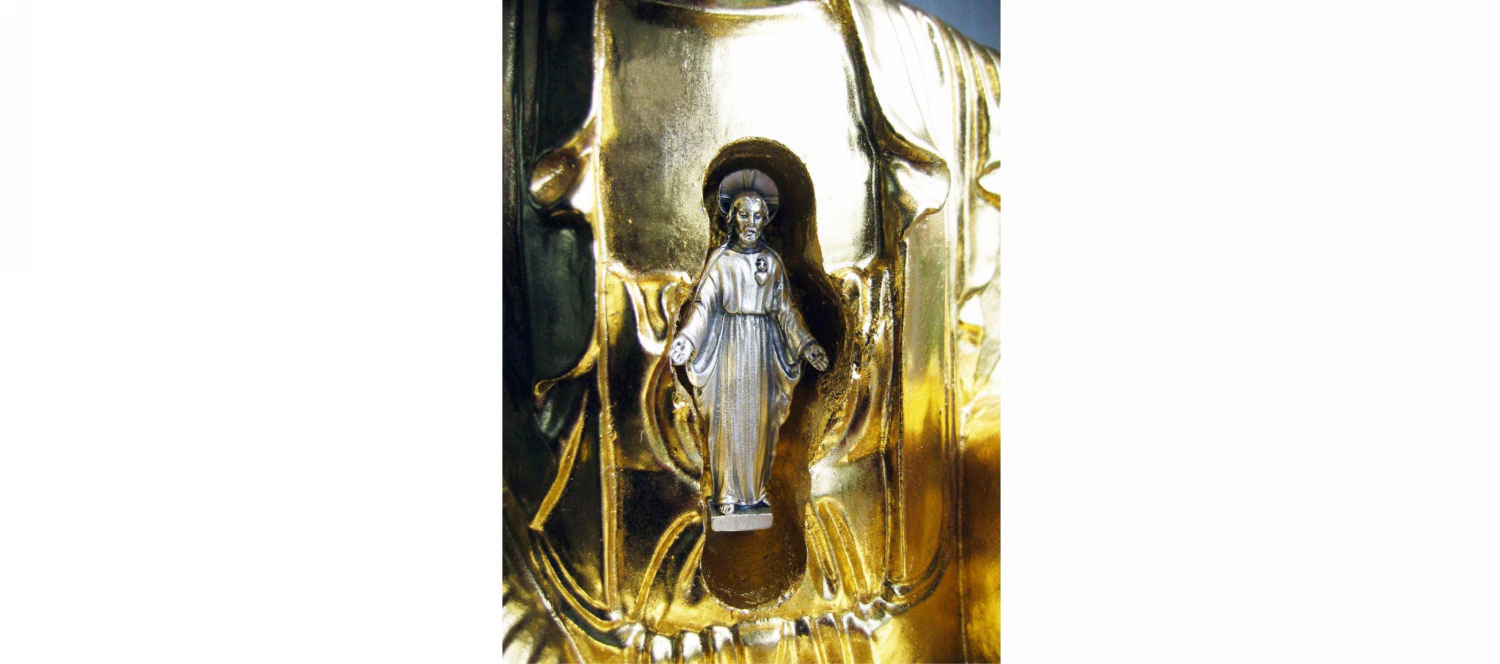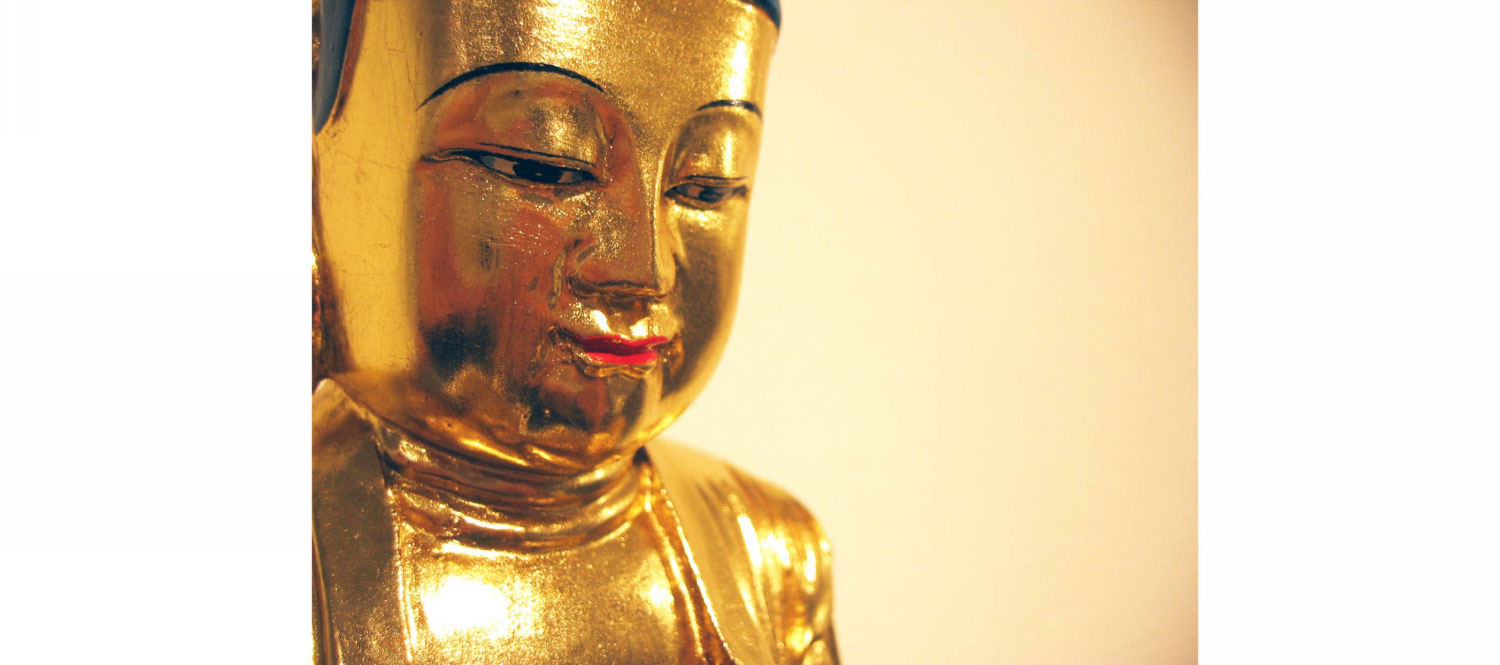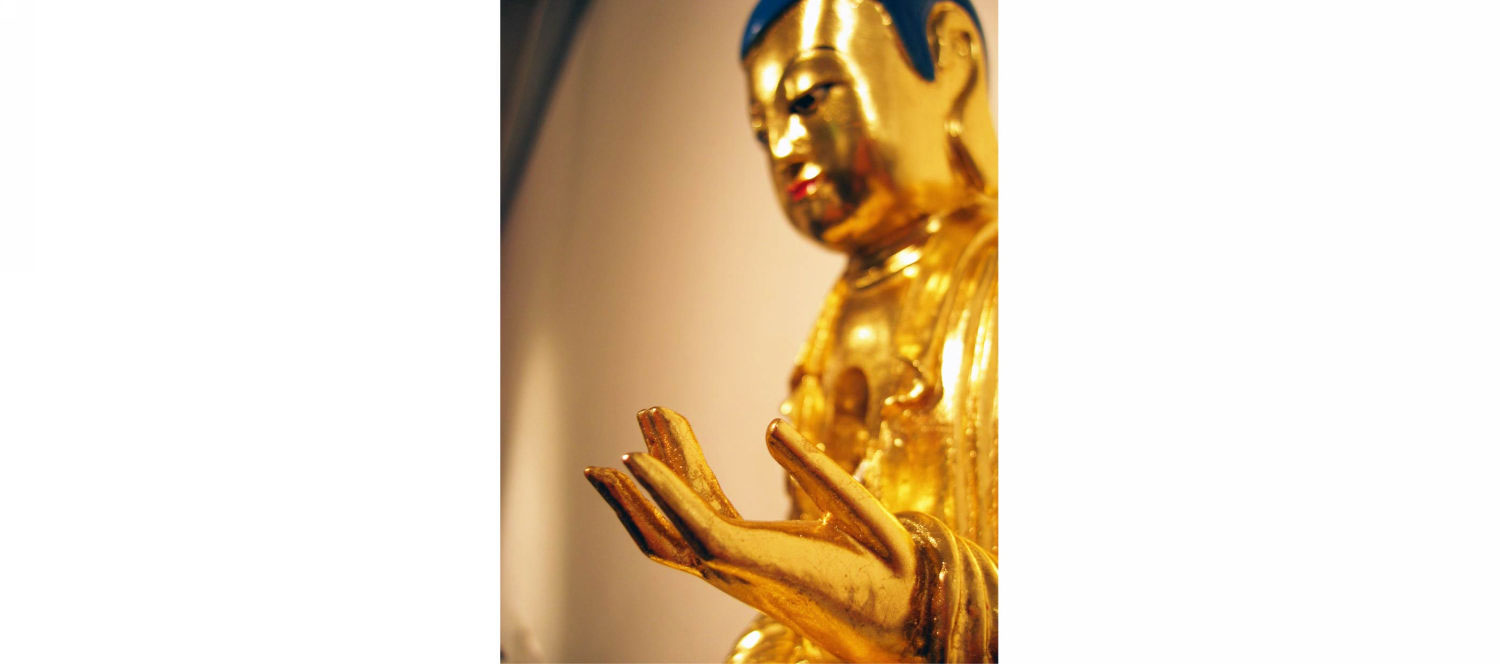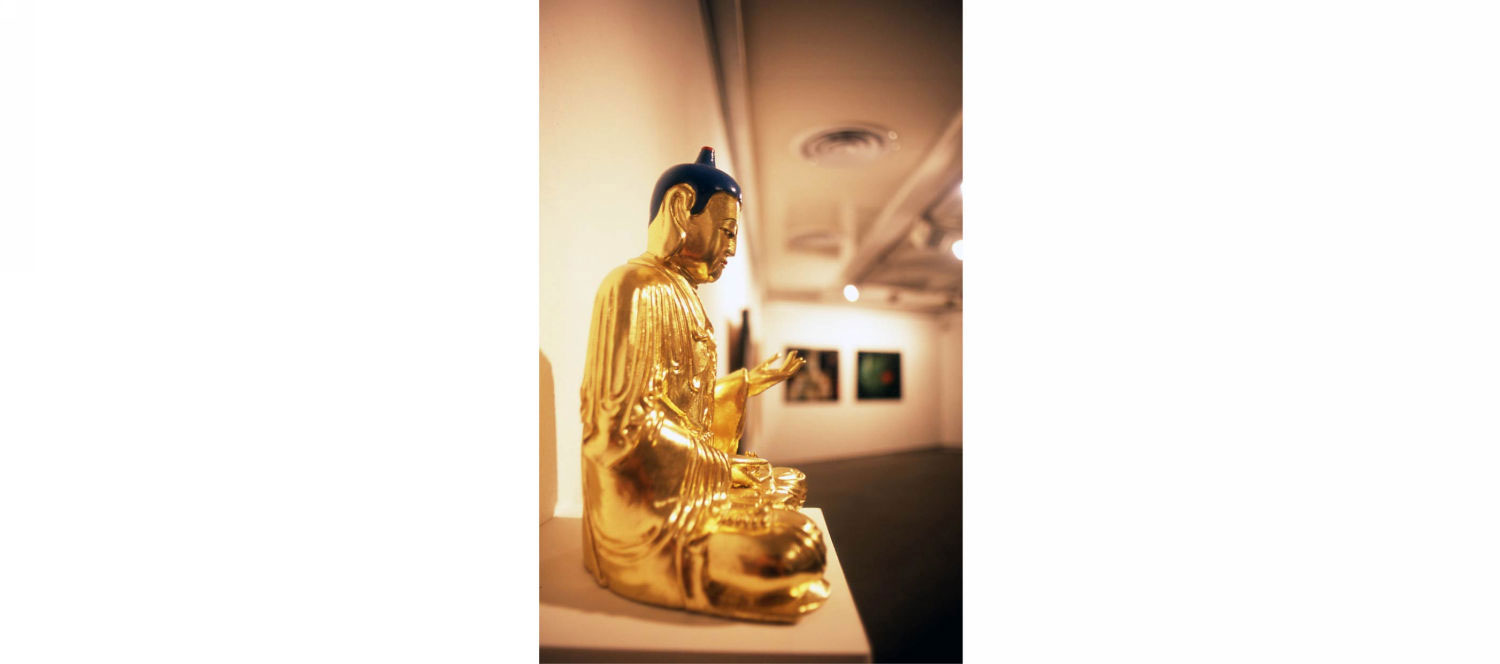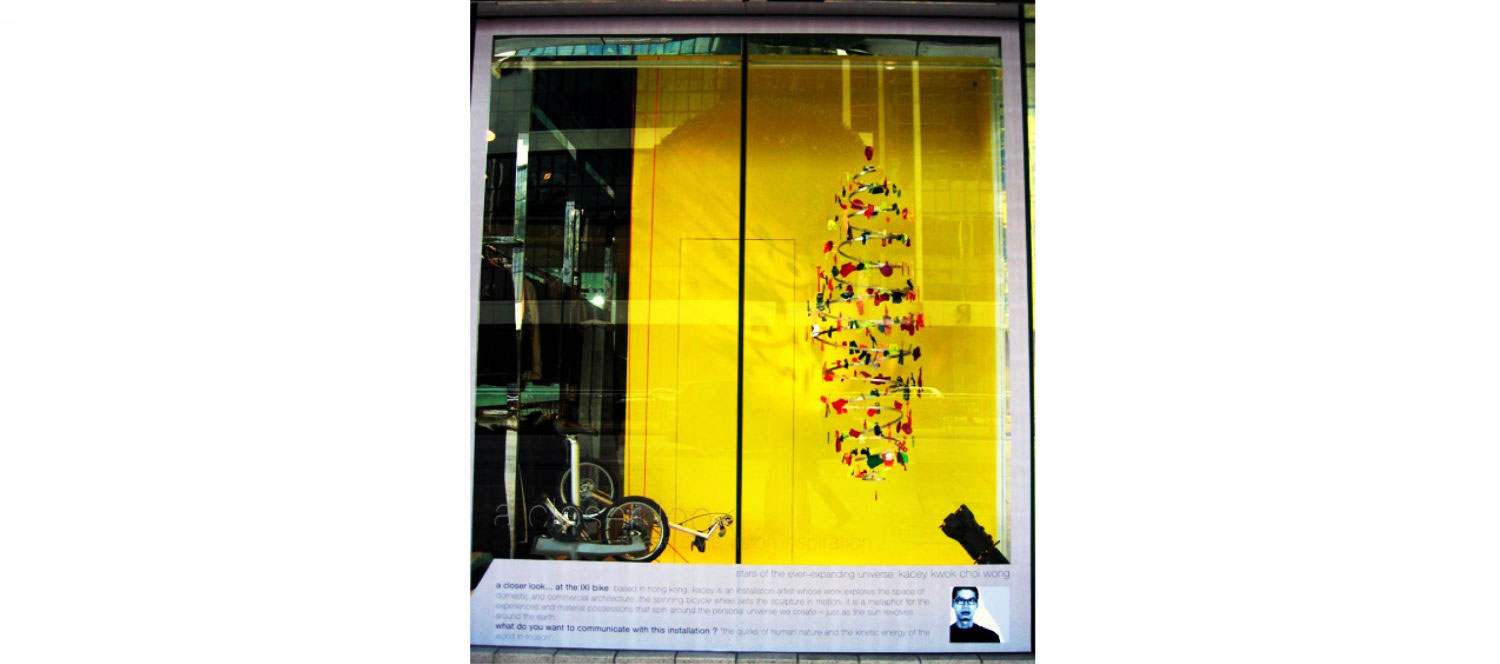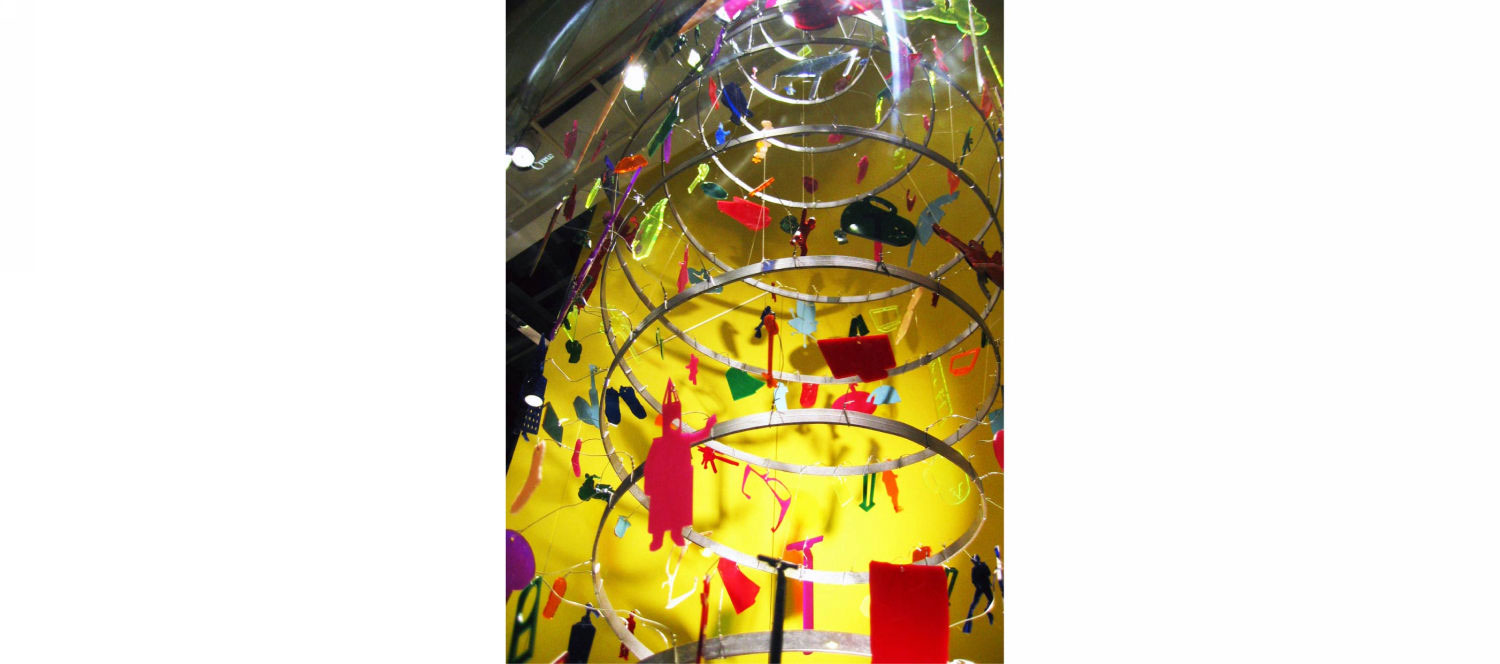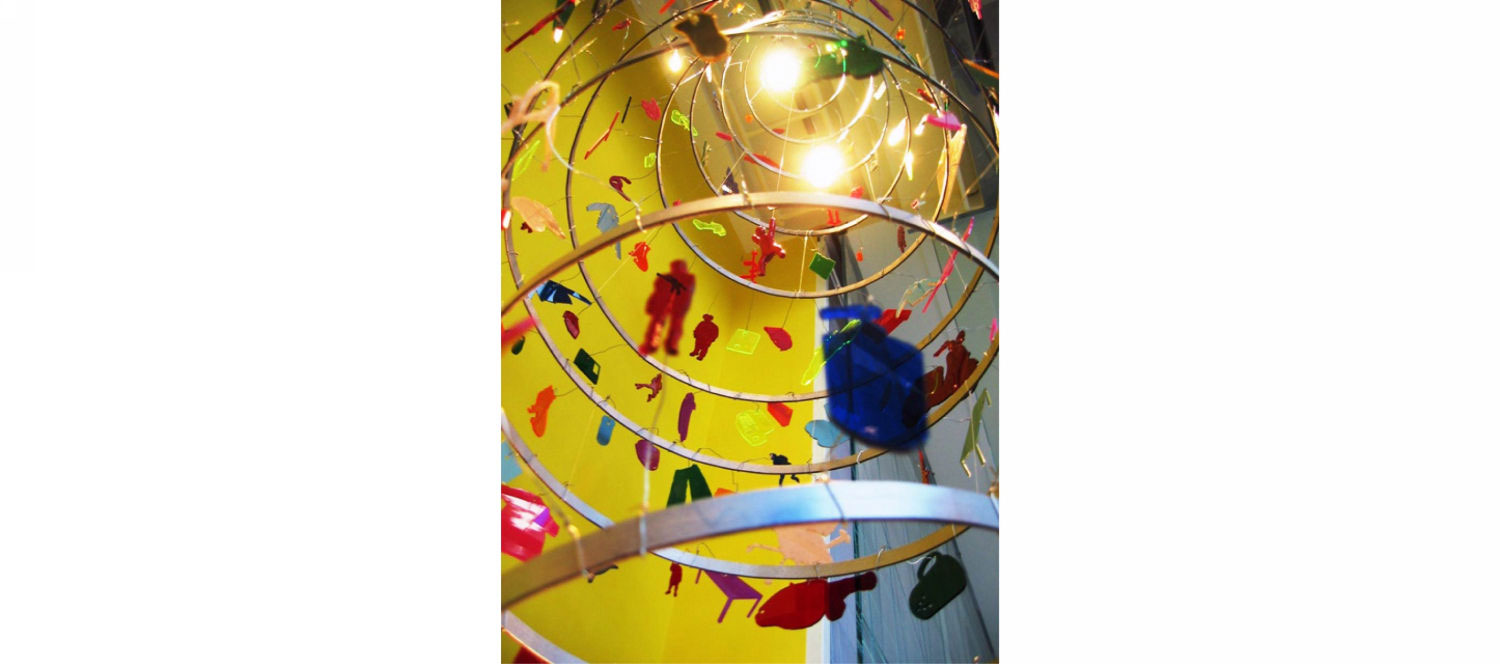 Stars of the ever expanding universe 不斷膨脹宇宙裏的星星
In school we learned the Earth is revolving around the Sun, but looking from the Earth's perspective it certainly feels like the Sun is revolving around the Earth. According to the statistic each of us on average would own over 10,000 things. Each day the things we own, people we know and event we engaged in revolve around us like the trillions of stars in the sky, nothing else in the whole world is more important than that. That is to say we are the center of the universe and the Sun sure feel like just another planet revolving around us. I use different colorful acrylics and cut out the shapes from the things I own or the people that are important to me. This sculpture was powered by a bicycle and it produces great shadows on the wall when spinning.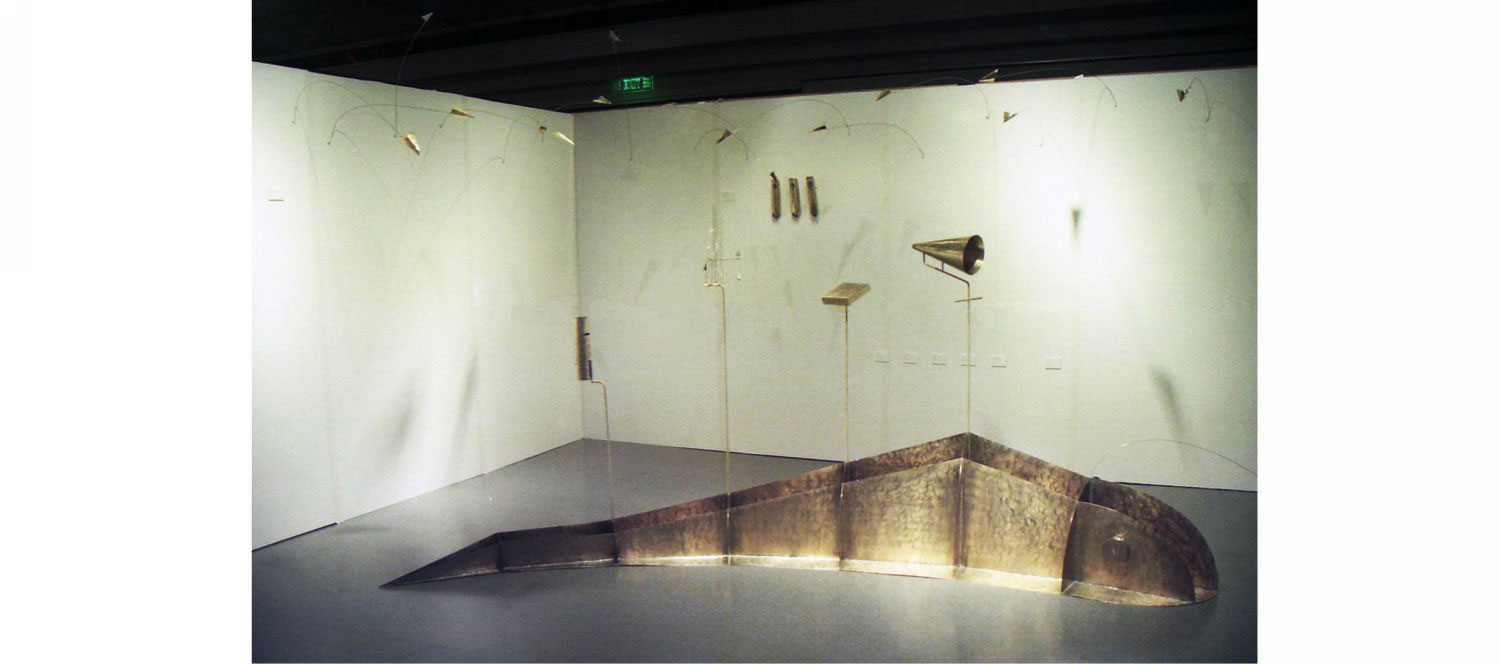 My First Mechanical Enlightenment 機動初悟
Brass pipe, musical movement, toy ballerina
6 cm (D) x 30 cm (H)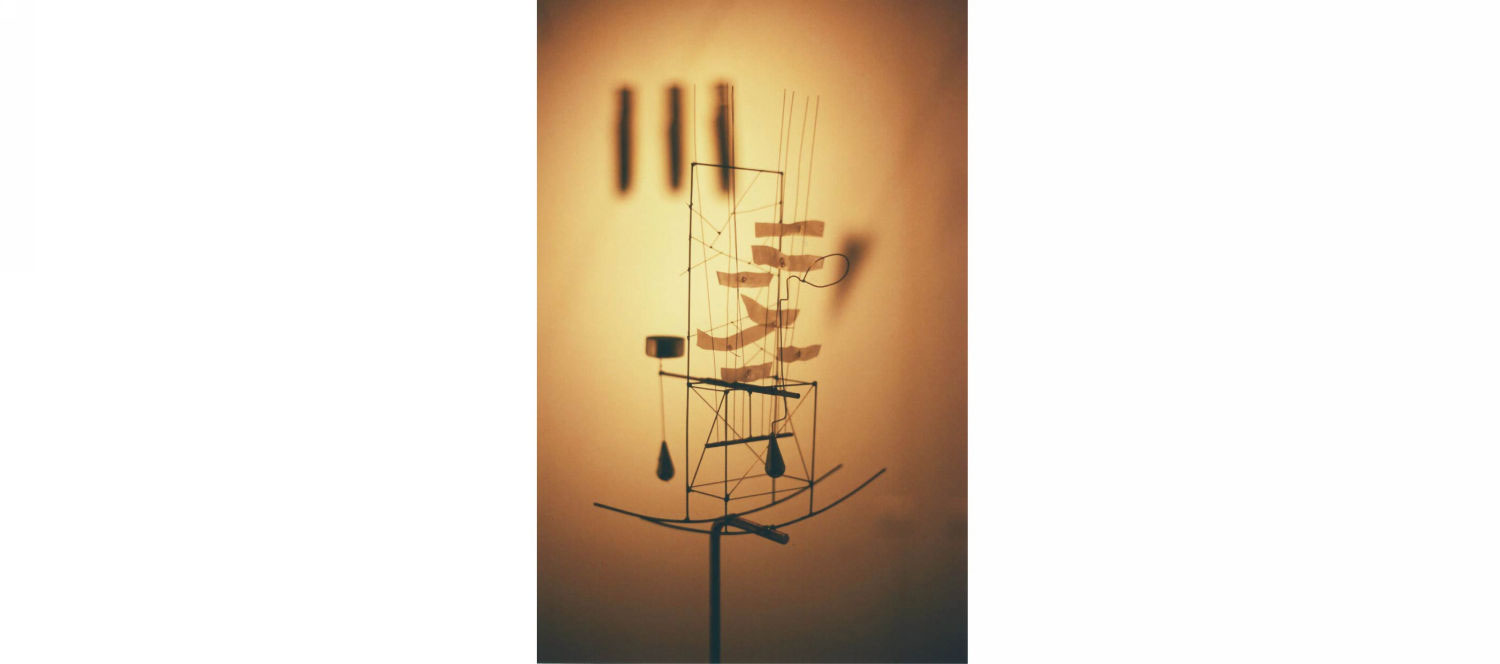 Rice Field 稻田
Brass, acrylic sheet, & candle
29.5 cm (L) x 5.5 cm (W) x 31 cm (H)
1996
Michiko 星野道子
Brass box, velvet box, & acetone transferred paper
15 cm (L) x 10.5 cm (W) x 27 cm (H)
1996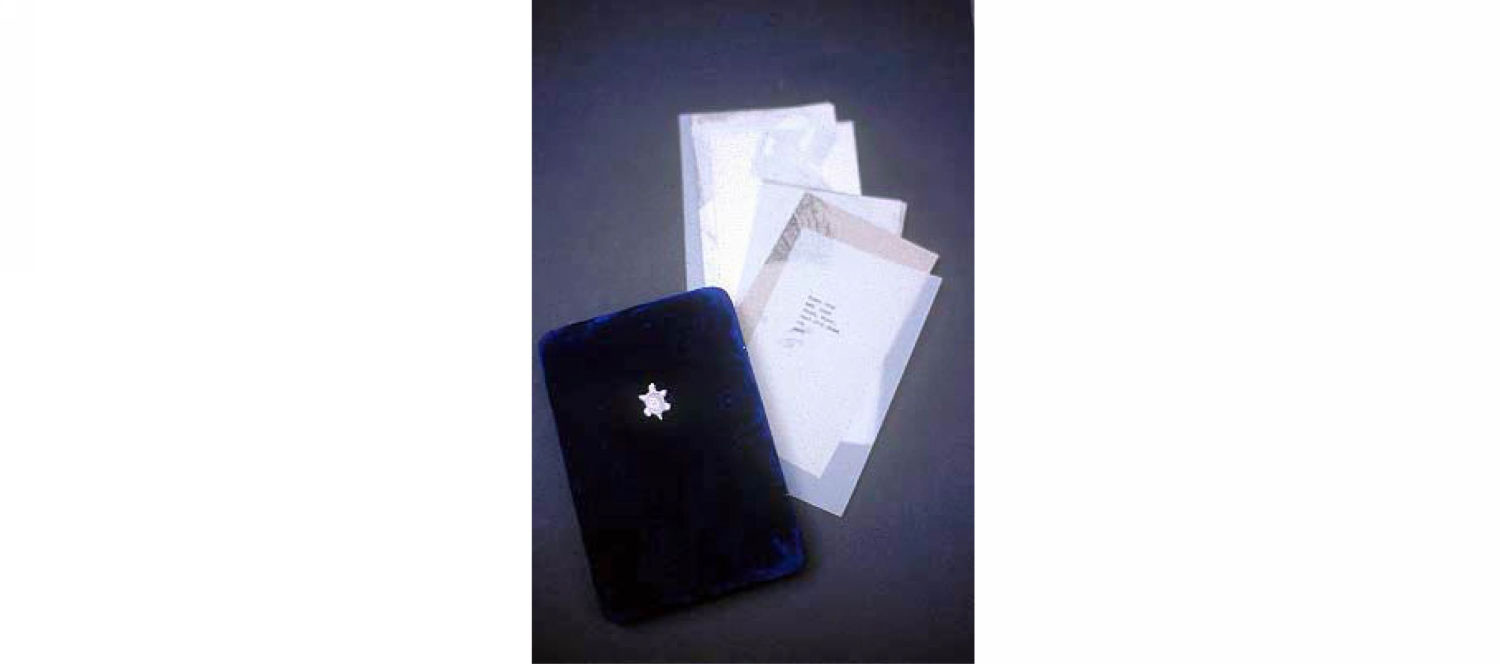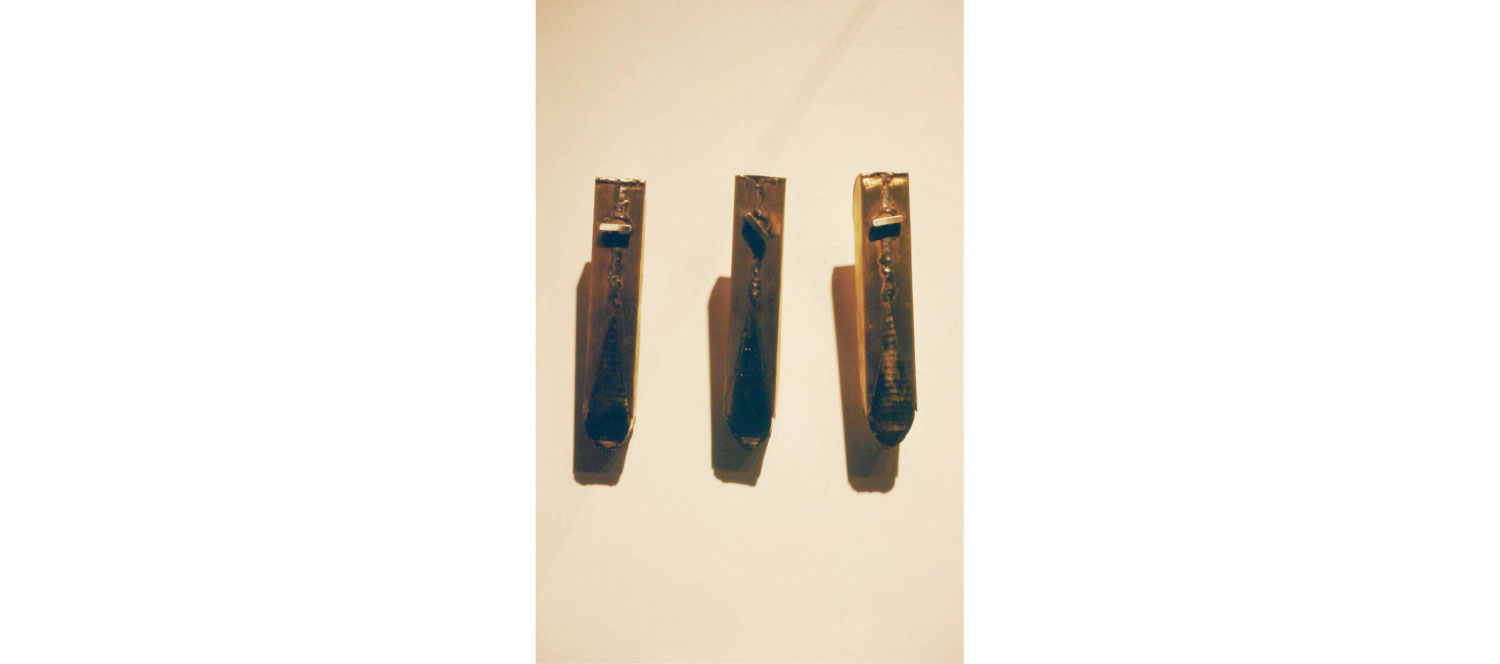 Angel of Happiness, Prosperity, & Longevity 天使 - 福祿壽
Brass sheet, stainless steel, & mechanical musical movement
4 cm (L) x 4 cm (W) x 20 cm (H)
1996
Shout to Kill! 殺聲!
Brass sheet & pipe
15 cm (D) x 30 cm (L) x 14 cm (H)
1996
Meaning of Life - Dragonfly 生命的意義之青蜓
Brass
13.2 cm (L) x 5 cm (W)
1996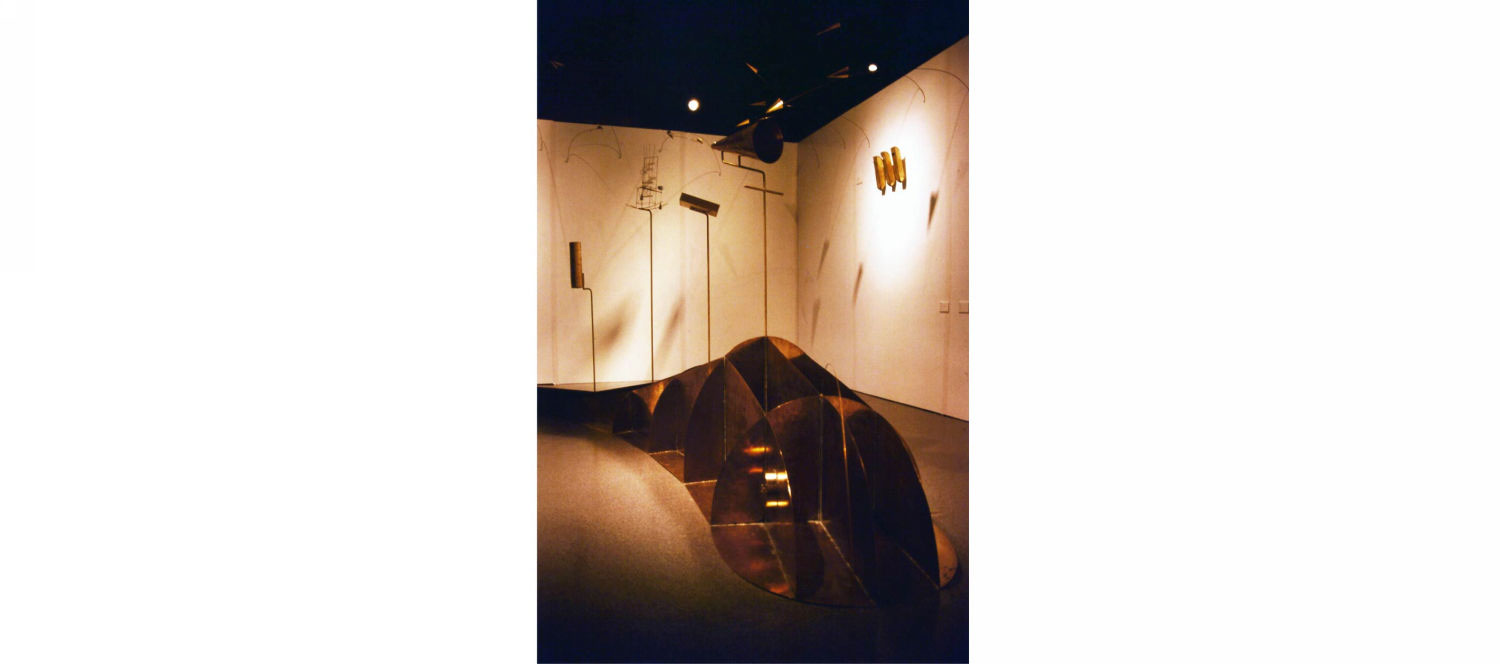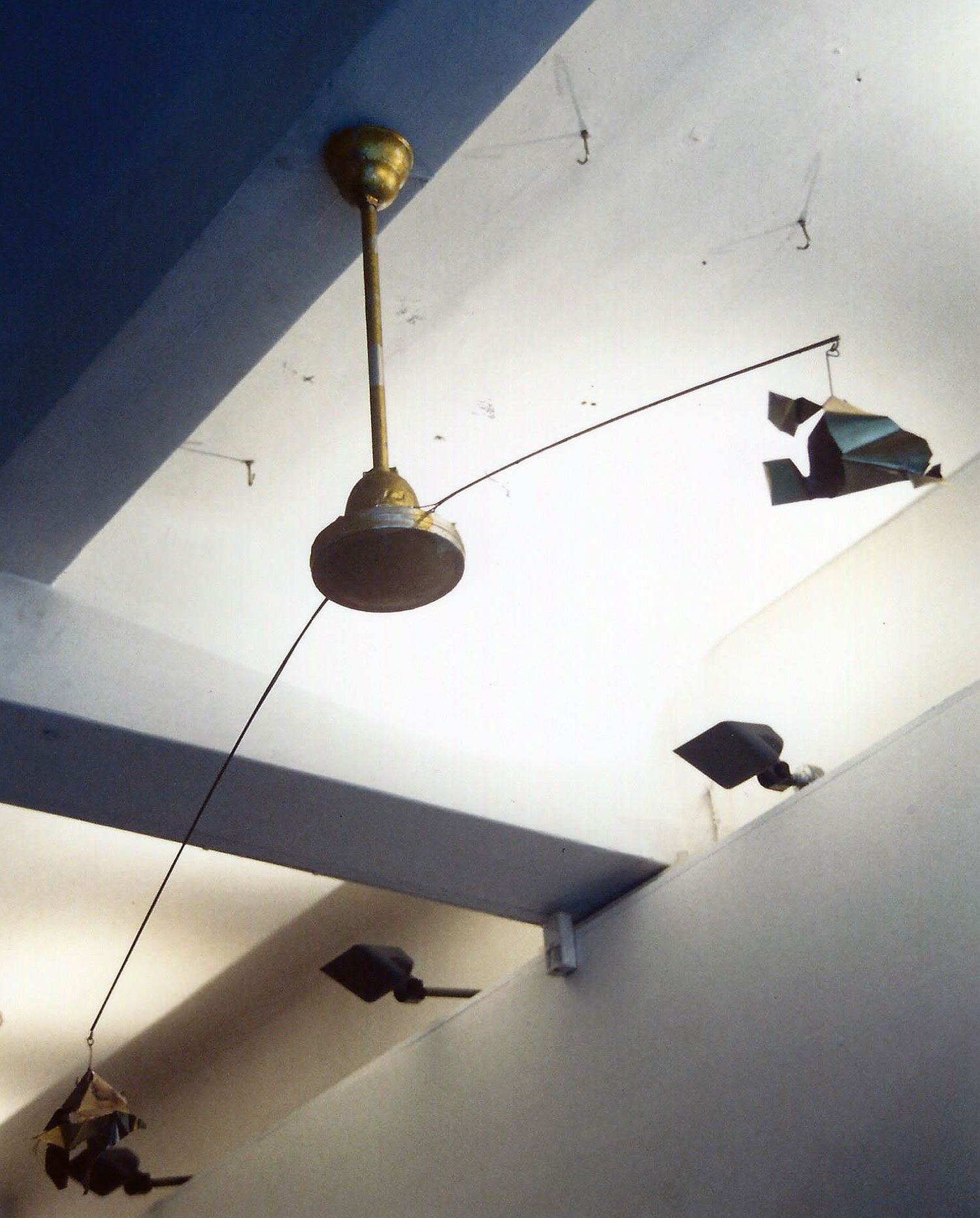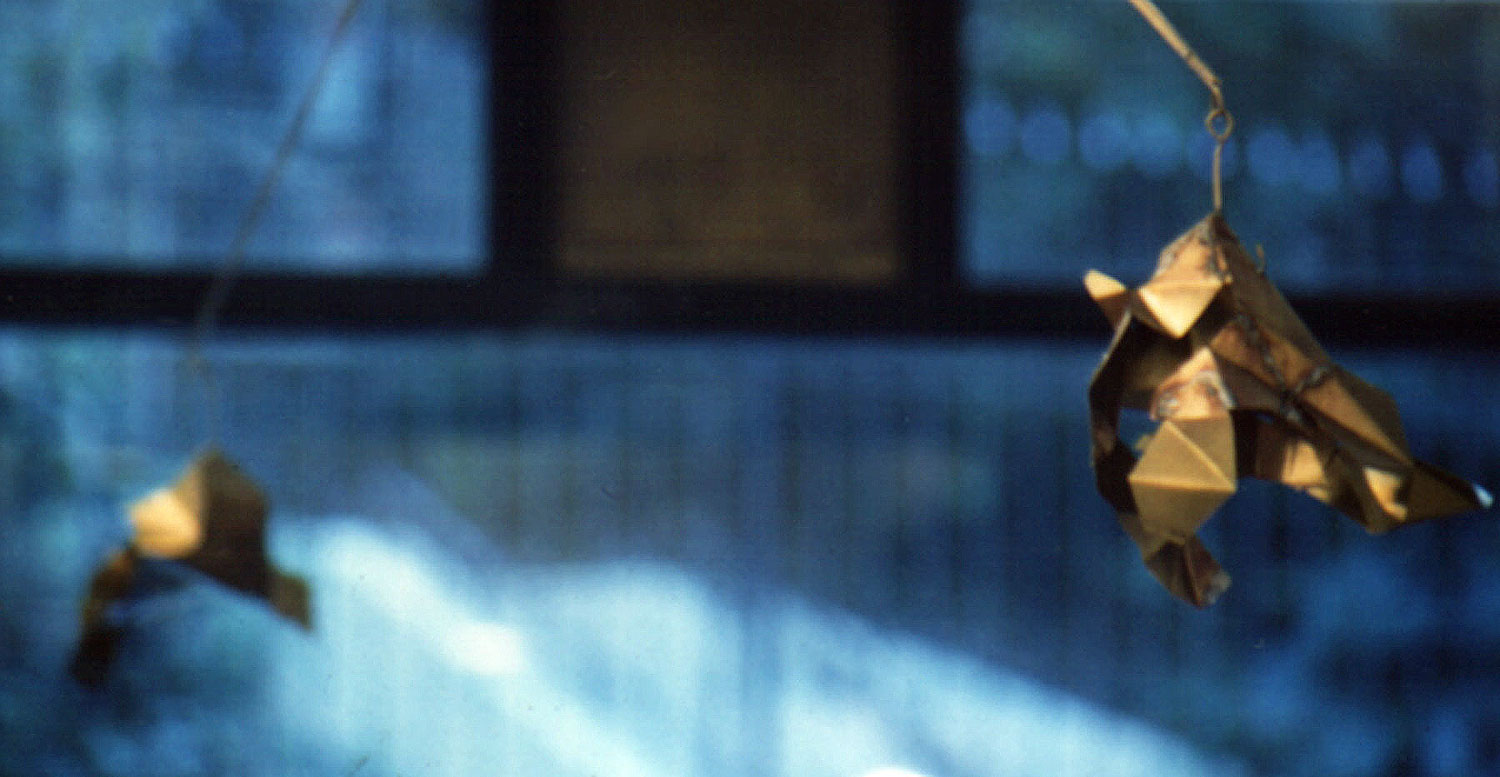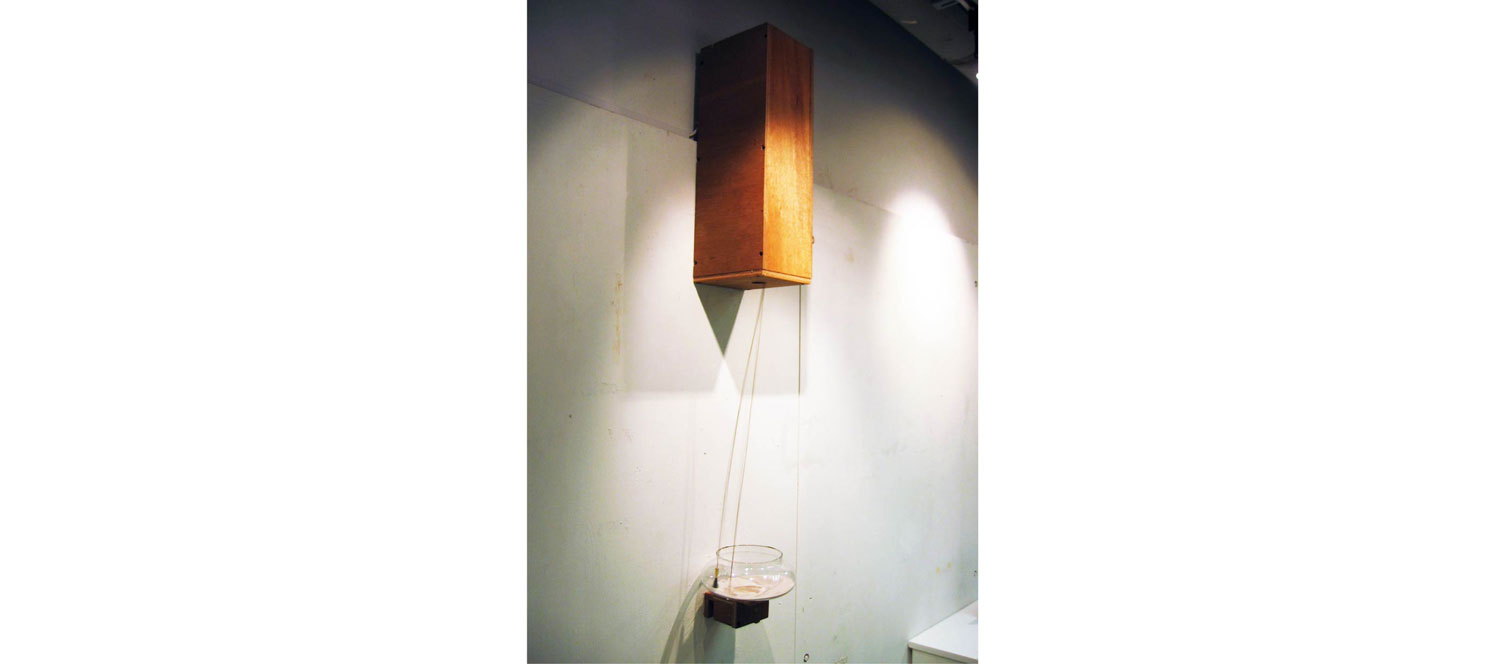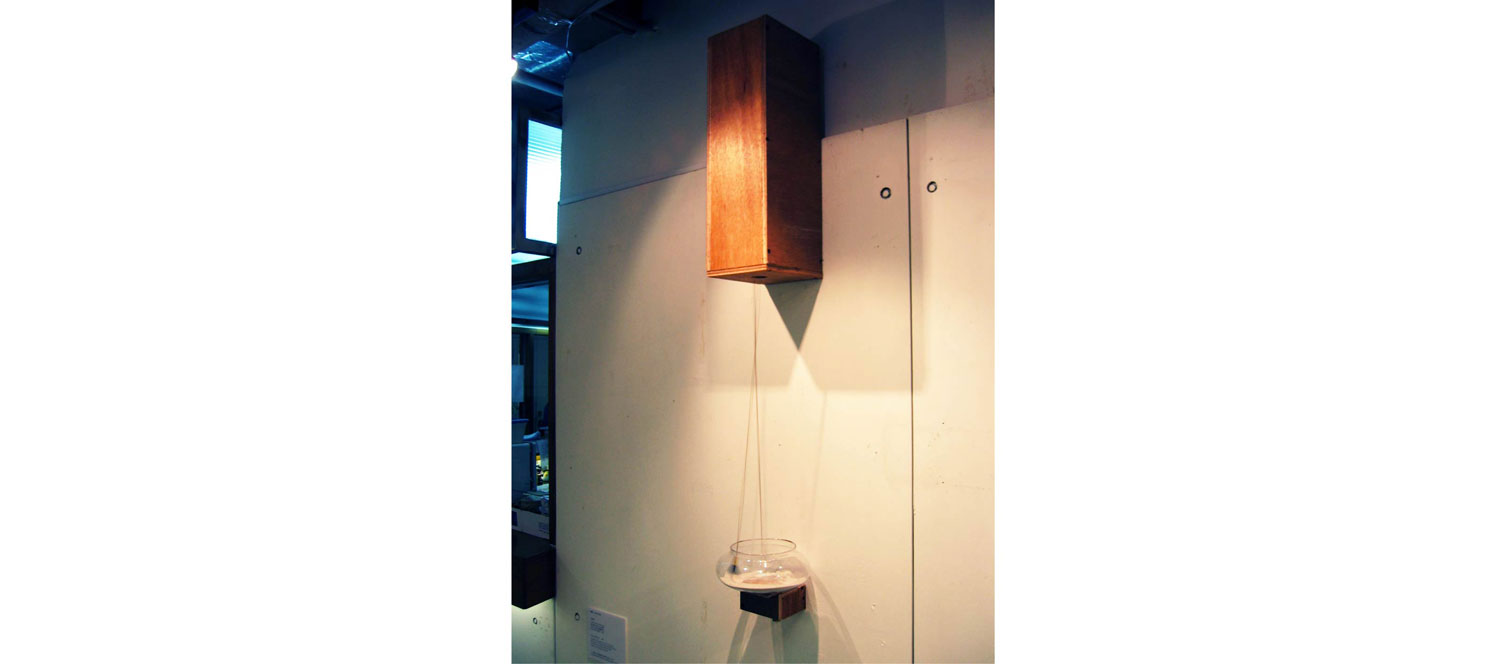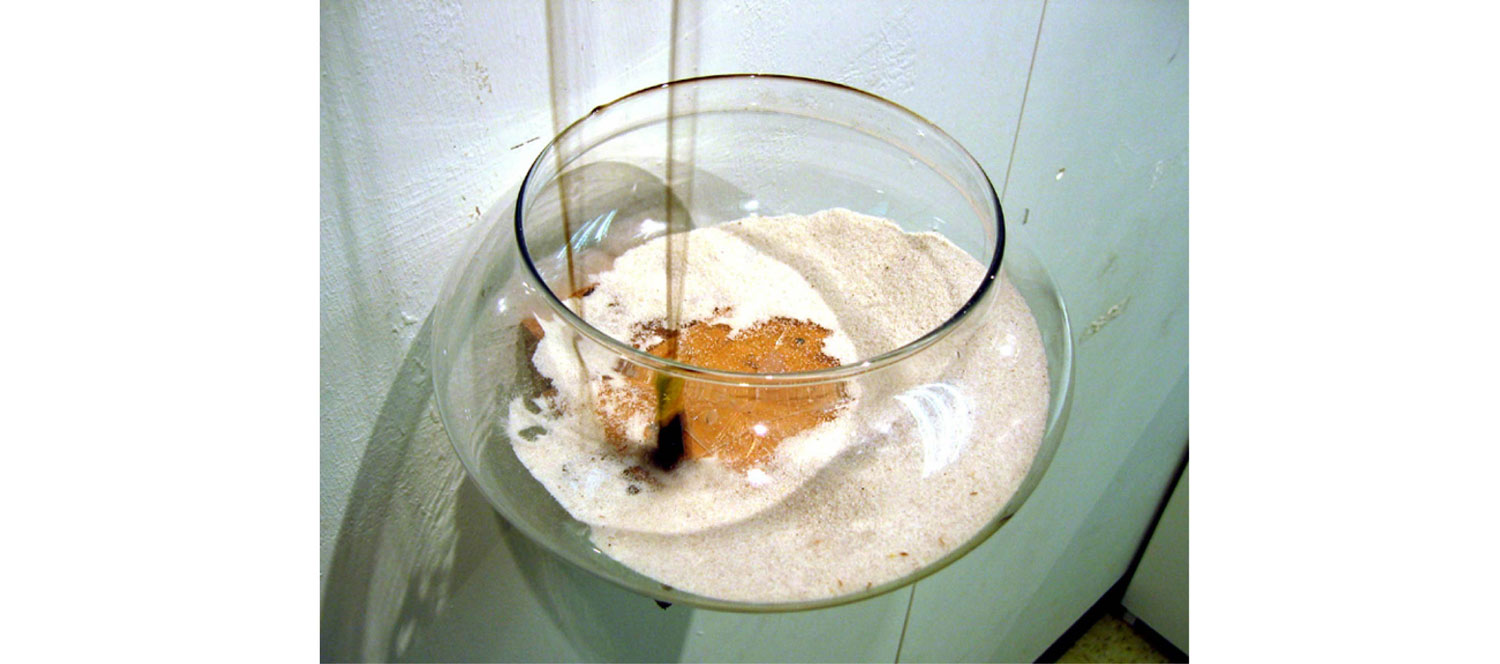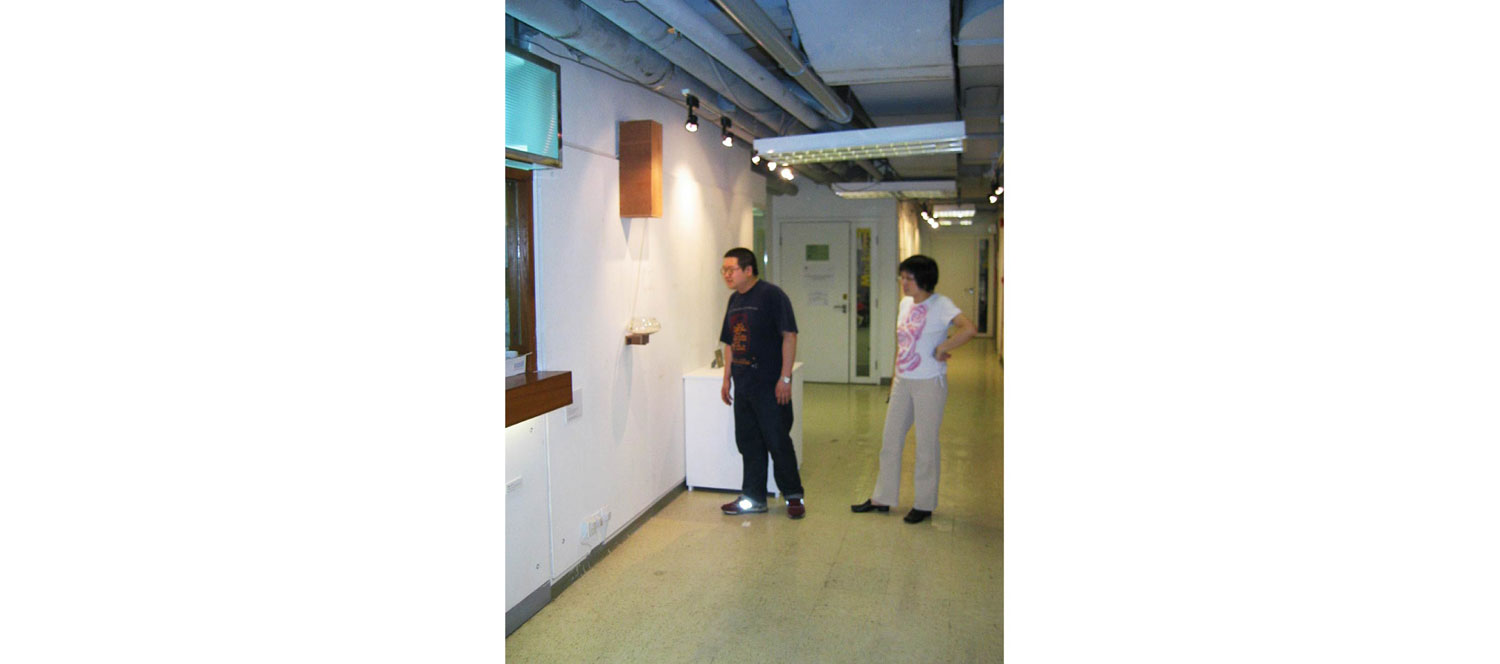 Memoir of a Classroom 班房回憶錄
ETCHED IN MEMORY
Although it has been a long time since Kacey Wong left primary school, he still retains fresh memories of it: the games he played at recess, the teachers meting out corporal punishment and more. He believes the little titbits in the past make up what he is today. In the process of getting to know Koon Man School, he projected his own memories onto this old village school, and through intuition imagined a monkey bar at a slope behind the school. It turns out that there was indeed such a playground facility – his sixth sense connected him whimsically with the space. The old village school is a place full of history and memories. Wong creates a familiar-looking primary school classroom on the playground. Steel desks and chairs at various heights are scattered across the ground between the school gate and a blackboard, creating a space full of embedded analogy.
'Every desk and chair has a different size and height. They are like the rising and sinking memories, just like the bitter-sweet school days.' The rusty surface of the desks and chairs creates the feeling of fading memories through texture. This sense of traces of time suggests that the era of educating the village children by the school has passed. 'The steel surface of the desks has been etched with heat from a plasma cutter, and nostalgic graffiti is created.' This intense method of production is analogous to the etching of memories from primary school days in the mind. When you sit among the rusted desks and chairs, and stare at the silhouettes of the graffiti cast on the ground, do you still remember your place and role on the campus in the past? How much of your childhood persona still remains in the present 'you'?
記憶的烙印
黃國才的小學時代雖然已過去多年,但他對舊日在校園發生的往事,例如小息時的小遊戲及被老師體罰的經歷,仍然記憶猶新。他認為過往的一點一滴,拼湊出現在的自己。在認識貫文學校的過程中,他把自身的回憶投射於舊村校,憑直覺猜想校舍背後小斜坡上的空地曾出現馬騮架。果 然, 早 年的校舍確 實有此 遊 樂設施,他的直覺巧妙地讓他與舊村校建立聯繫。
舊村校 是充滿歷 史回憶之地,黃國才在操場上塑造一個似曾相識的小學課室。一高一低、半浮半沉的鋼鐵書桌和椅子,由校門散落至樓梯旁的一塊黑板,創造了一個充滿隱喻的空間。「每張書桌和椅子的尺寸、高低都不一樣,就如浮沉的記憶,悲喜交集的校園生活一樣。」他希望從質感上塑造記憶遺跡的感覺,桌椅鏽蝕的表面帶著時間的痕跡,象徵這所村校春風化雨的時代已經逝去。「桌面以等離子切割的方式熱溶劃破鋼面,刻畫似曾相識的塗鴉。」這種強烈的製作方式如小學記憶深深地烙印在腦海裡,揮之不去。當你坐在被鏽蝕的桌椅上,凝視著地上不同塗鴉的光影,你會記起從前在校園的位置和角色嗎?今天的你還保留多少兒時的影子?
Text credit: Yan Yan Lo
Welded steel & plants
2018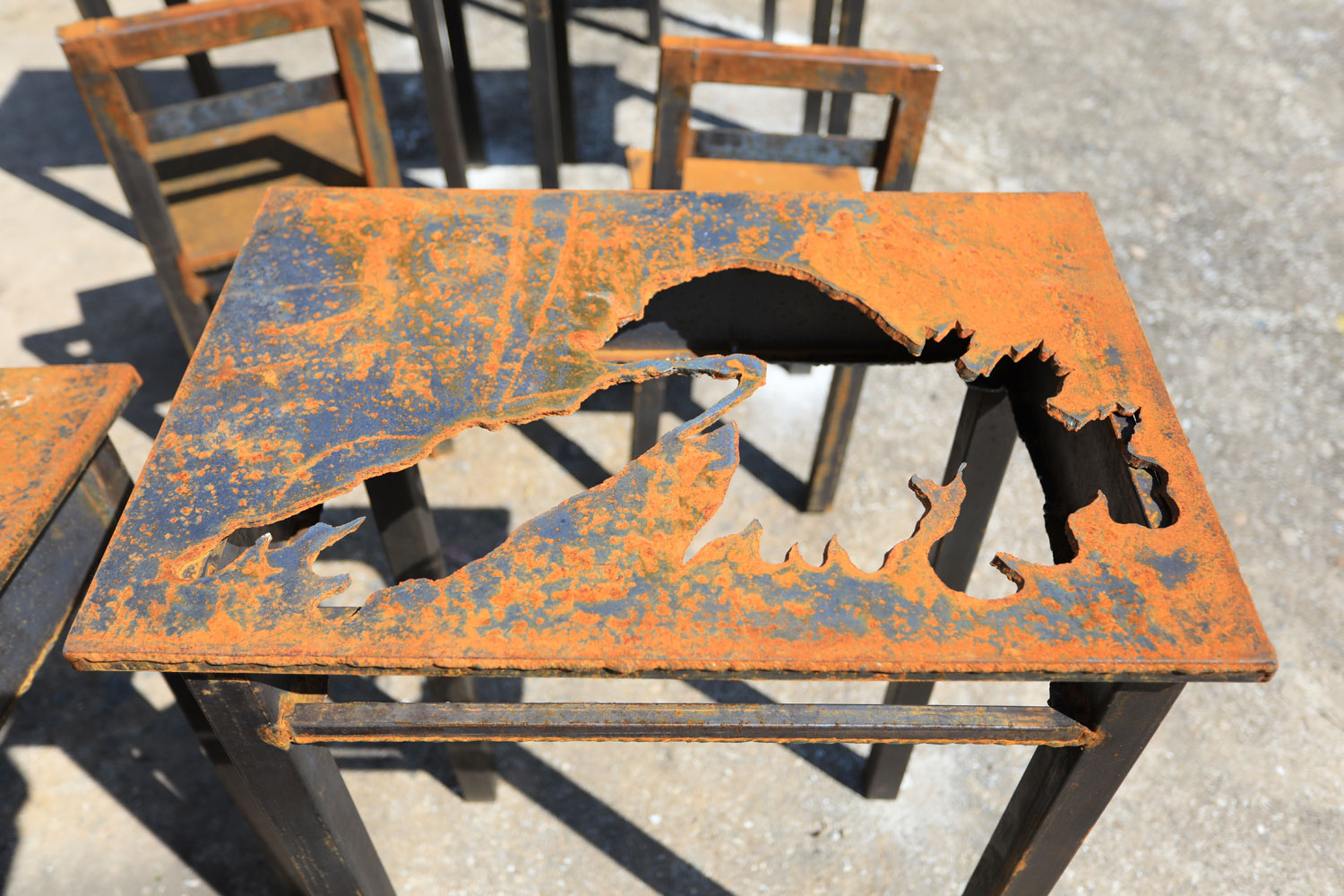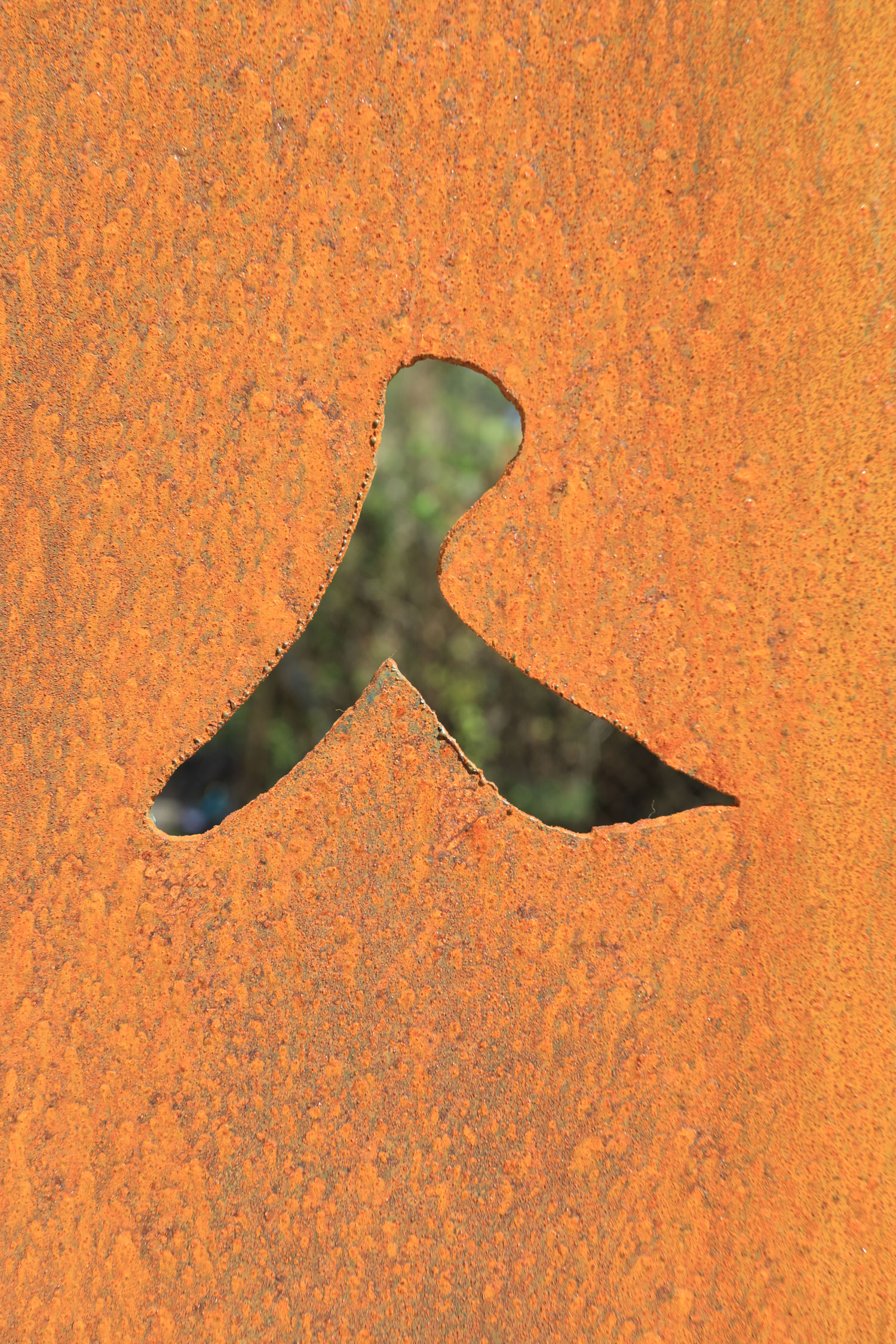 Yeung Ku-wan Memorial 楊衢雲紀念碑
The tombstone of the Chinese revolutionist was unnamed;
Body disappeared, face forgotten.
But the light of his thoughts influence the successors.
'Open up the people's mind' and 'Ducit Amor Patriae' (Led by Love of Country),
The tenets of the unsung heroes inherited from generation to generation.
中國革命先驅碑墓不名,
身軀消逝、面容消散,
但思想的光芒深深影響着後繼者,
無名英雄的宗旨
「開通民智」、「盡心愛國」,
就是這樣承傳下去。
Cast brass & steel
277 cm (W) x 292 cm (H) x 11.5 cm (D)
Info: Dr. Sun Yet-Sun Historical Trail
2018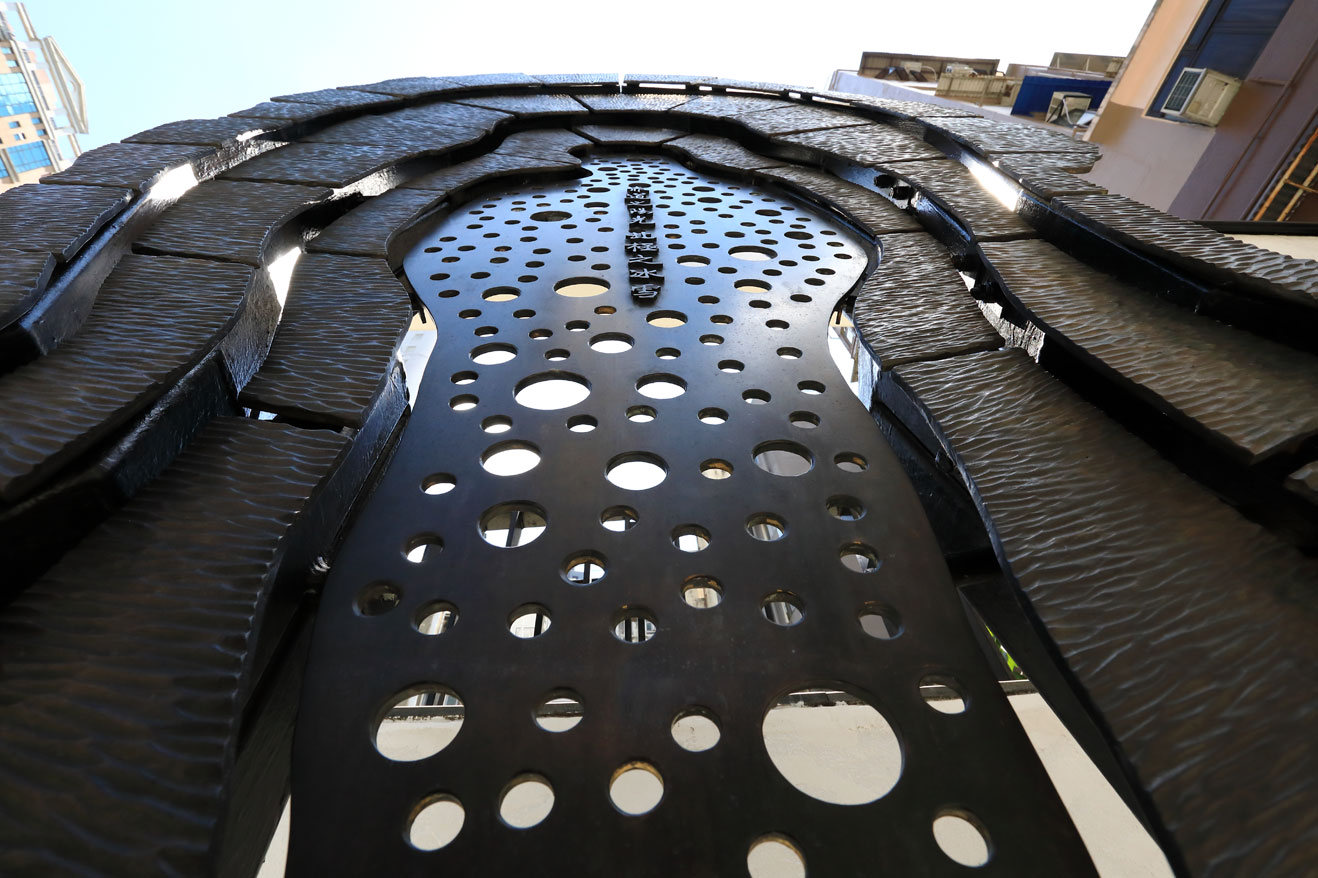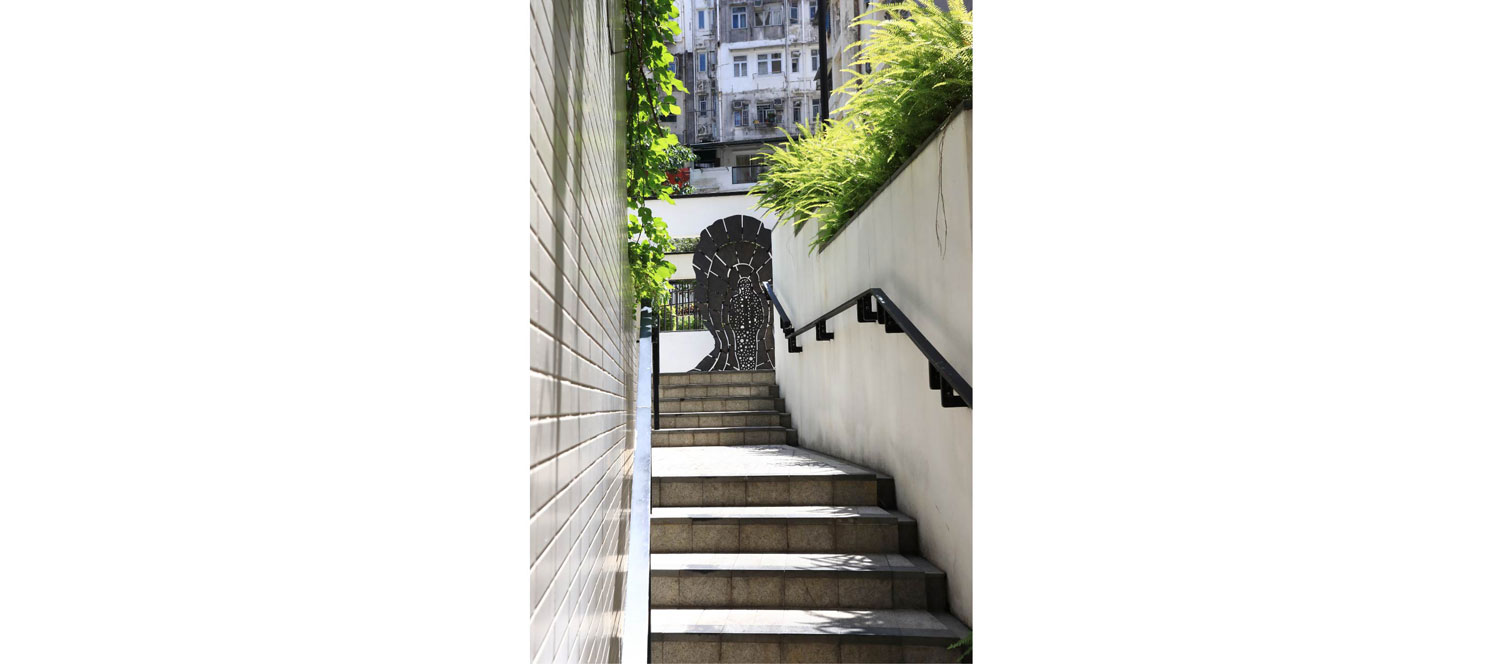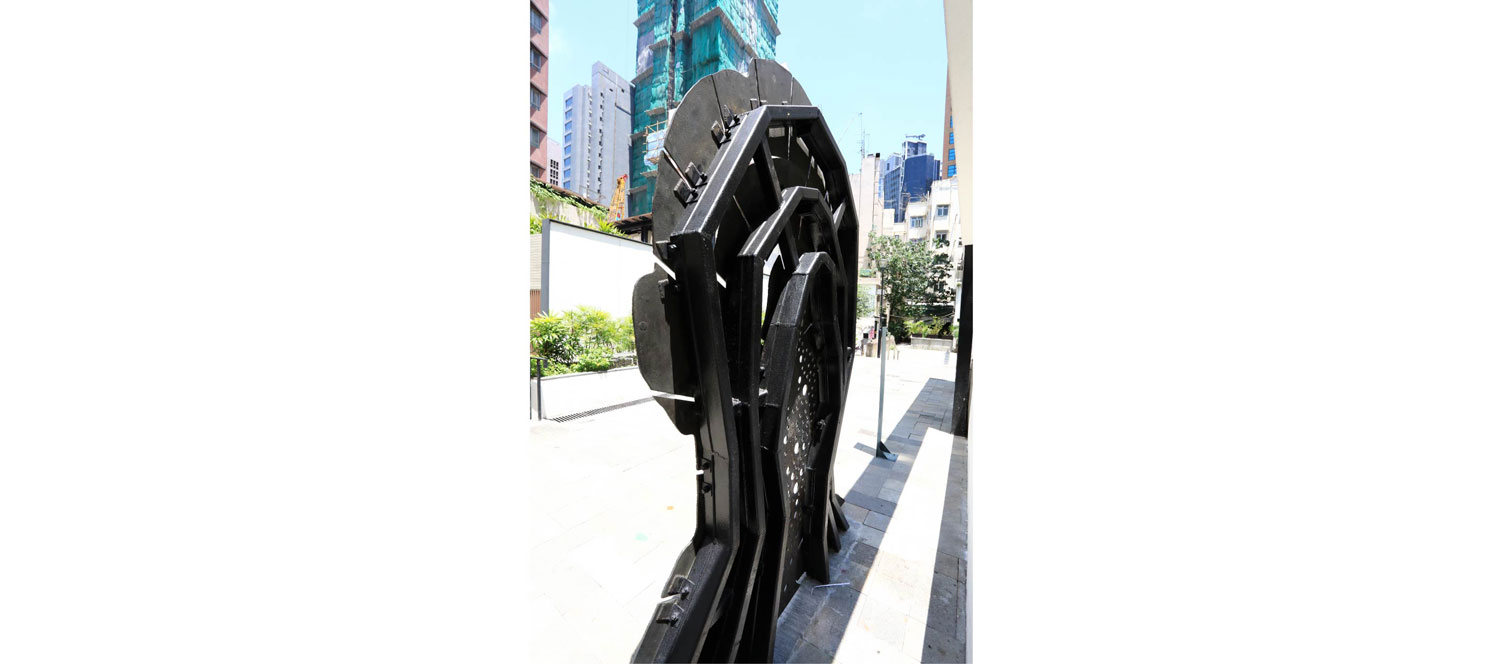 The Four Great Outlaws 四大寇
Failure makes a rebel, success a prince;
Four students used to discuss overthrowing the Qing Dynasty and advocating for the Republic;
Words into action, a new country was born.
When Dr Sun Yat-sen was studying medicine in Hong Kong, he often met with his close friends Yau Lit, Chan Siu-pak and Yeung Hok-ling at Yeung Yiu Kee, the shop owned by Yeung Hok-ling's family, at 8 Gough Street, where they were able to talk freely about the politics and anti-Qing revolutionary cause. As their views violated traditional mindset, they were called the "Four Great Outlaws".
勝者為王,敗者為寇,
四名學生曾在此商討反清、鼓吹共和,
坐言起行竟創立了新的國家。
這件作品的概念來自中國由帝王制度轉為共和國家的第一支旗幟「五色旗」。 五種顏色紅、黃、藍、白、黑分別表示漢、滿、蒙、回、藏「五族共和」的意思,所選用的五色為五個民族傳統上所喜愛的顏色。五色旗也是中華民國建國之初,執政的南京臨時政府和北洋政府所採用的國旗。
四大寇,是指清末民初革命家孫中山(1866年-1925年)、陳少白(1869年-1934年)、尢列(1866年-1936年)、楊鶴齡(1868年-1934年)四人的稱號。清末時期,他們常在香港中環歌賦街二十四號的楊鶴齡祖產商店楊耀記處會面,並議論中國時政,大談反清逐滿及太平天國遺事,倡言武裝革命,鼓吹共和。孫、陳、尢、楊四人故被滿清政府稱為「四大寇」。
這件作品外形將一像很高的彩色椅子,抽象地忍喻五色旗在風中飄揚,吸引無數革命義士嘗試去坐上這寶座。這件公共雕塑同時也批判政治獨大,參與武裝革命起義的能人異士其實有很多,可惜在政治明星的角逐場裏最終一一被淘汰,剩下來的所謂王者坐在寶座之上只得一個,表達一將功成萬骨枯之意。百多年之後,中國由共和、走到共產、似乎再走回帝制的舊路。而所謂「五族共和」的偉大理想已經不再復見,現在其他族群反而不斷受到打壓迫害,唯有所謂的漢族獨大。
如果你行經過這裏,我邀請你在我的雕塑上坐下來,反思一下歷史、政治、民族、和公共空間的奇特關係,可能這段鮮為人知的香港和中國歷史,可以啟發你對自身的身份和未來香港、國家、的另類想像。在革命先烈曾經到過的地方真實地感受一下,「沒有香港就沒有新中國」的史實!
Source: 維基百科
Steel & spray paint
120 cm (L) x 54 cm (W) x 470 cm (H)
Info: Dr Sun Yet-Sun Historical Trial
2018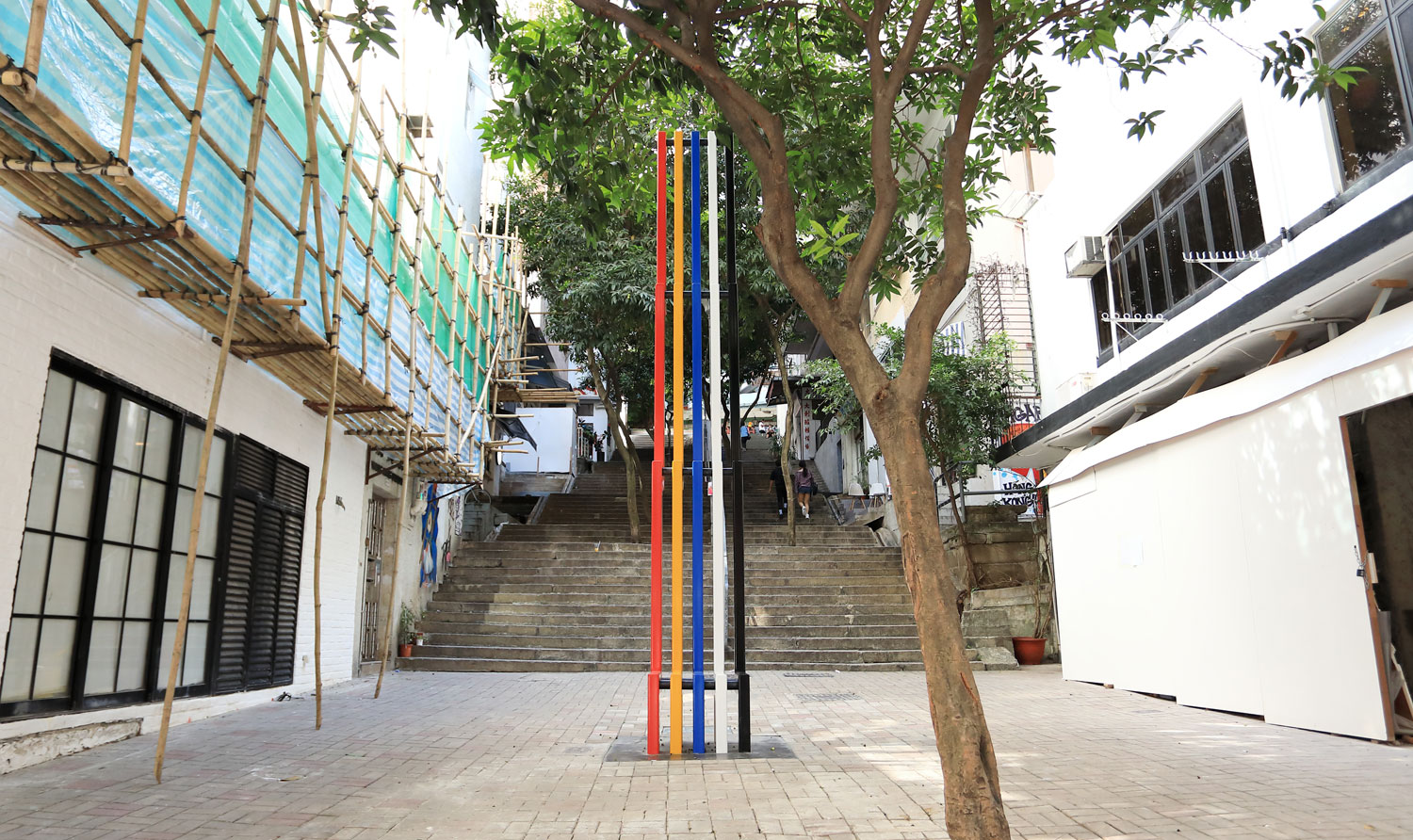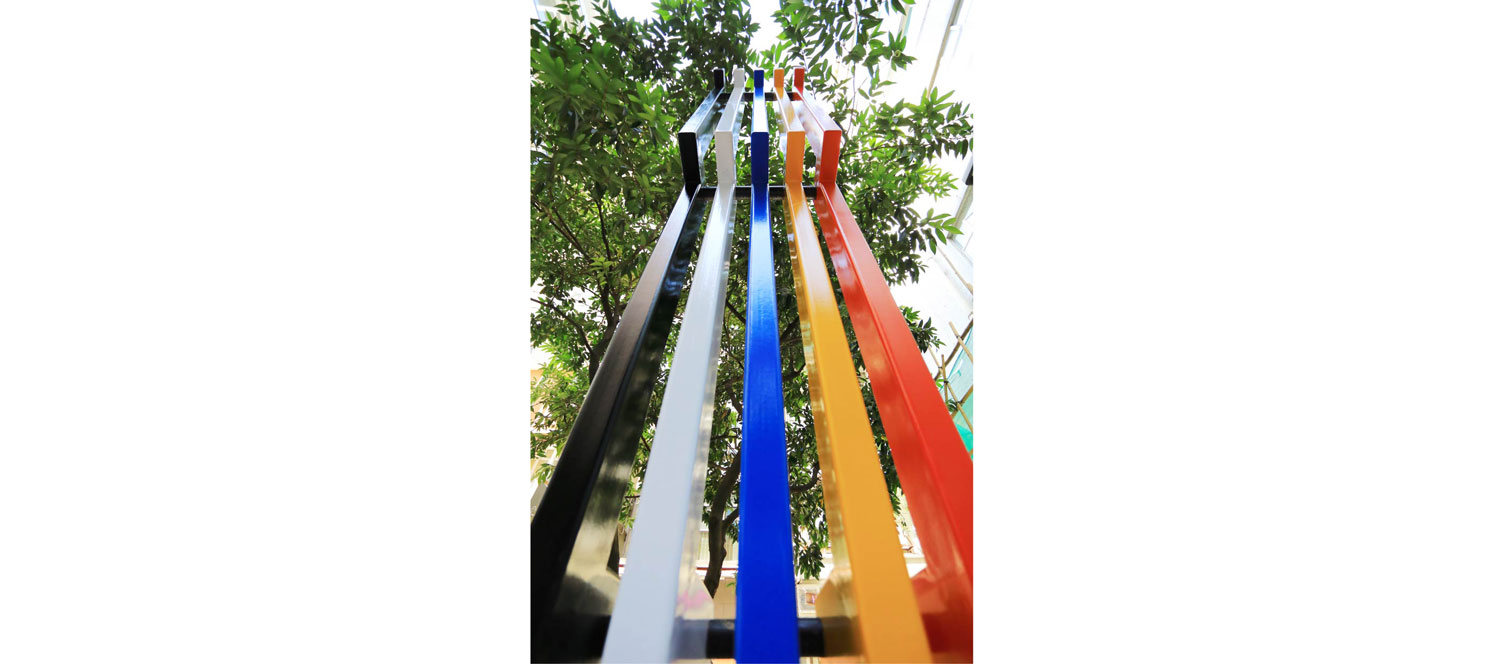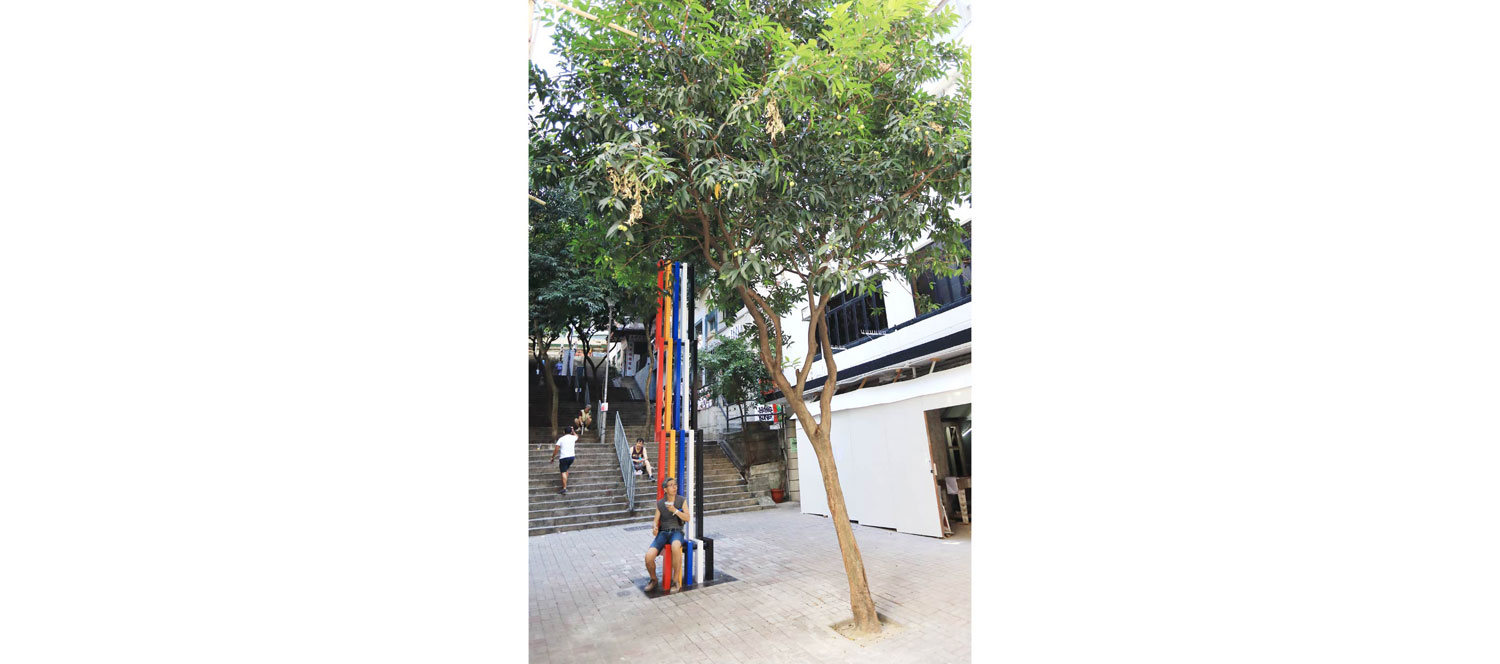 I Have No Enemies 我沒有敵人
This unofficial steel sculpture commemorates the Chinese human rights activist and Nobel Peace Prize laureate Liu Xiaobo, who was imprisoned by the Chinese Communist government and eventually died. The sculpture was permanently installed on the rock of a remote non-disclosed location in Hong Kong overlooking the South China Sea. It took the form of an empty chair from the 2010 Nobel Peace Prize award ceremony which Mr. Liu couldn't attend. On a sunny day, the sunlight will cast Liu Xiaobo's name, birthday, & date of death onto the rocks underneath, as well as his famous quotation: "I Have No Enemies". The steel chair-shaped sculpture continues to eroded by sun, rain, and sea water causing it to rust, suggesting transformation and death through the passing of time. A powerful solitary piece commemorating the loss of a great man and reminding all of us not to fall into hatred when fighting for freedom and democracy.
這藝術作品是紀念中國人權運動家、諾貝爾和平獎得主、劉曉波先生的非正式紀念碑,他被中共政府違憲拘禁多年最終死亡。 這件雕塑永久裝置在香港面向南中國海一個秘密海岸的岩石上。 它外表依照劉曉波先生不能參與的2010年諾貝爾和平獎頒獎禮上的空櫈模樣, 當有日照的時候,太陽光會把劉曉波的名字、生日、死日、及他的名句「我沒有敵人」投影到岩石上,鋼鐵造的雕塑不斷被太陽、風雨、海水侵蝕生鏽,象徵著時間的轉化及死亡。 寂寞而有力地悼念一個被消失的偉人,並且提醒我們在爭取民主與自由的同時,不要自己掉進仇恨的深淵。
54 cm (W) x 55 cm (L) x 107 cm (H)
Steel
2017
Floating Congress 漂流議會
議會失衡,代議士不再代表人民、互相攻擊、肢體衝突、各懷鬼胎、全方位被滲透⋯⋯人民選出來的代議仕本來應該可以代表人民,無止的政治鬥爭,議會好像離開民生很近,但同時也好像很遠。
此裝置把三個大型竹排連接起來浮在田寮河之上,物料用收集回來的椅子和浮筒砌組合而成。這些椅子穩固地安裝在竹棚上,竹棚下面由膠筒支撐浮於海面上,像魚民常見建造的魚排那樣,形成一個巨大的橢圓形,遠看像一個浮於海上的國會,把漂流在河上的議會和在陸地上人民的盼望連結起來,忍喻人民與代議士的抽離和人民的無力感,也同時批判議會有時好像一堆浮在海面上的廢物那樣,漸漸離開人民越來越遠的超現實感覺。
Keelung, Taiwan
2018
Tower of Community 共同體之家
家庭是每一個社會的基本單位,透過連結、互扣與時代的累積,新的文化思想逐漸形成,力量足以可以改變整個社會。這一組三件像聖誕樹的雕塑運用最簡單的點、線、面元素創作出複雜而多變的幾何關係,觀眾可以從多角度去欣賞雕塑所表達出不同的形態與色彩,帶出家庭與社會的各種可能性。
This sculpture was part of the On The Pulse of Music Festival by HOCC
Painted steel, paint & translucent acrylic panels
2018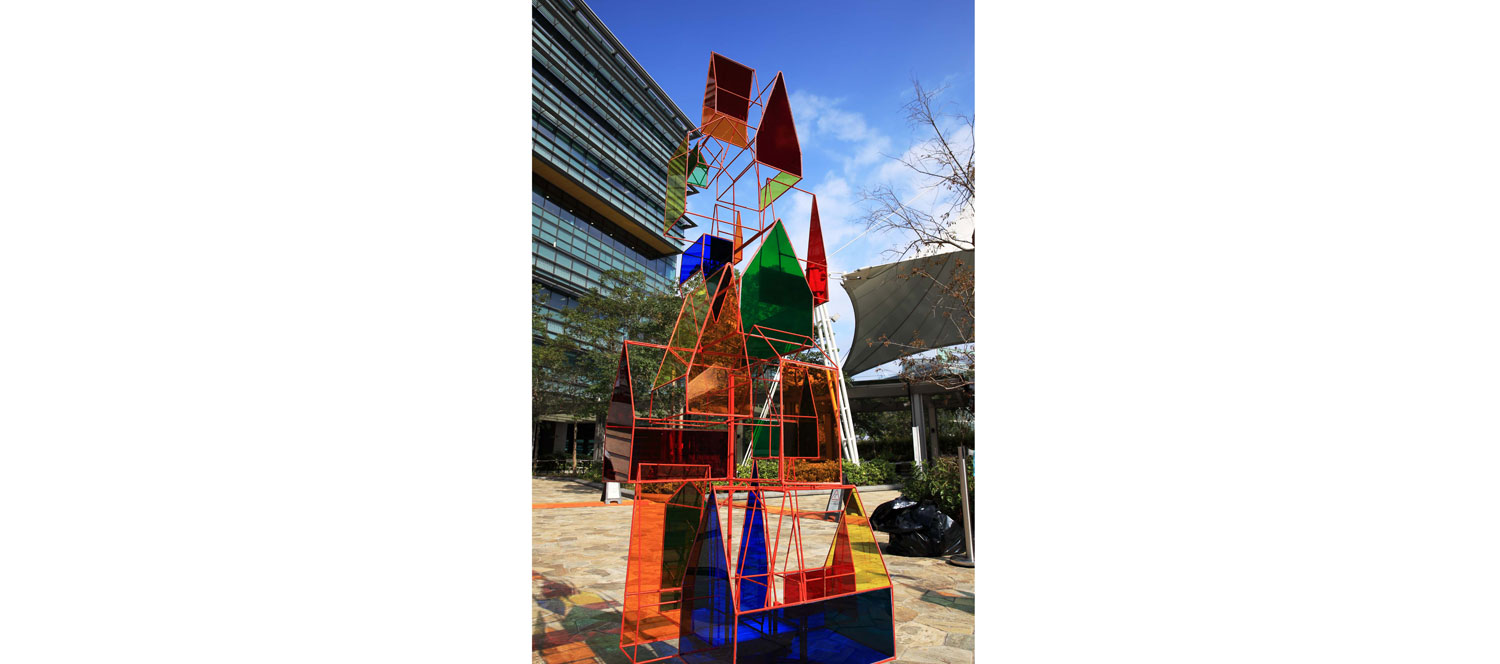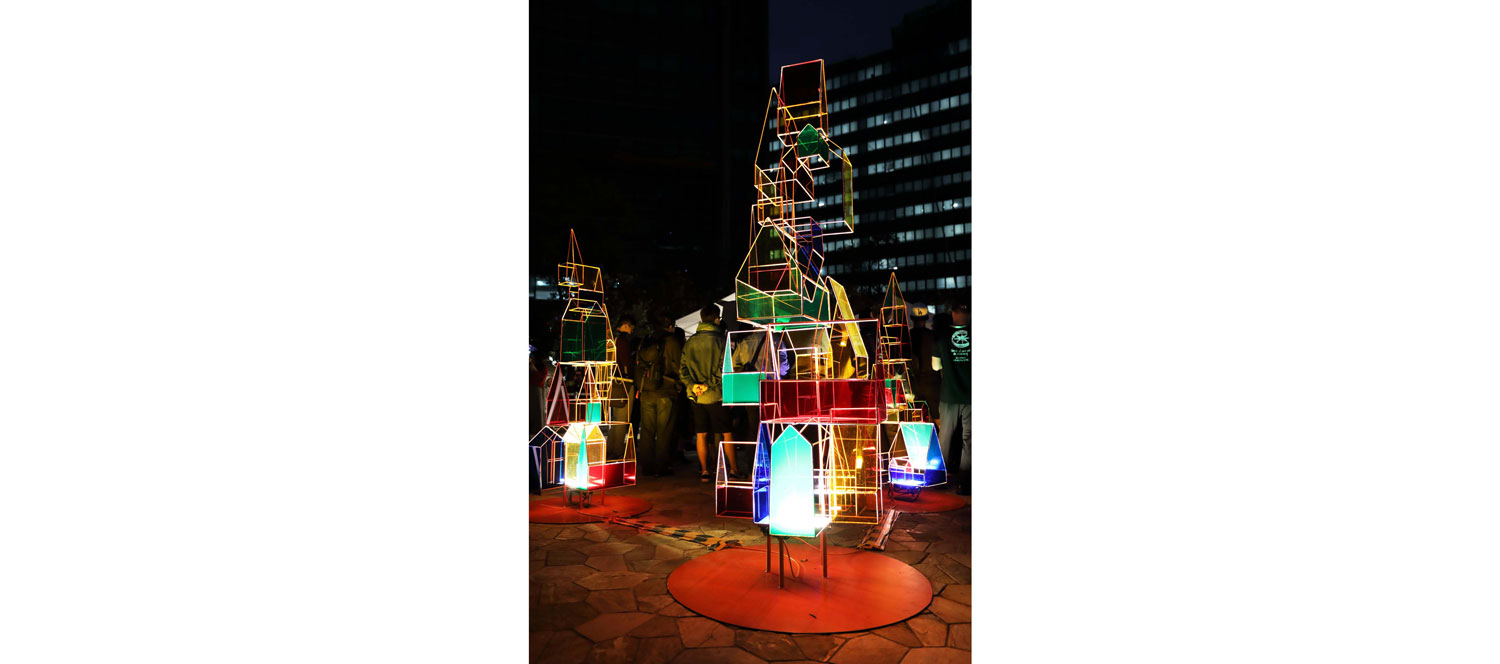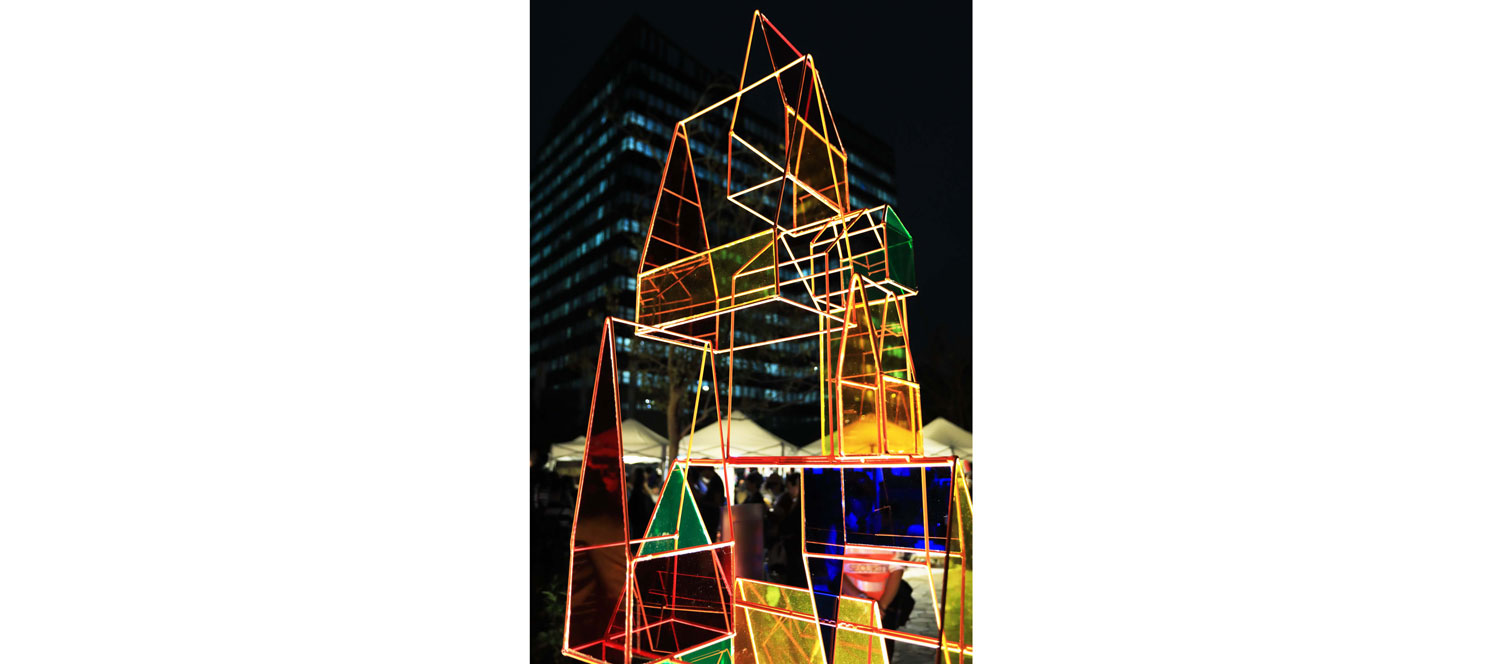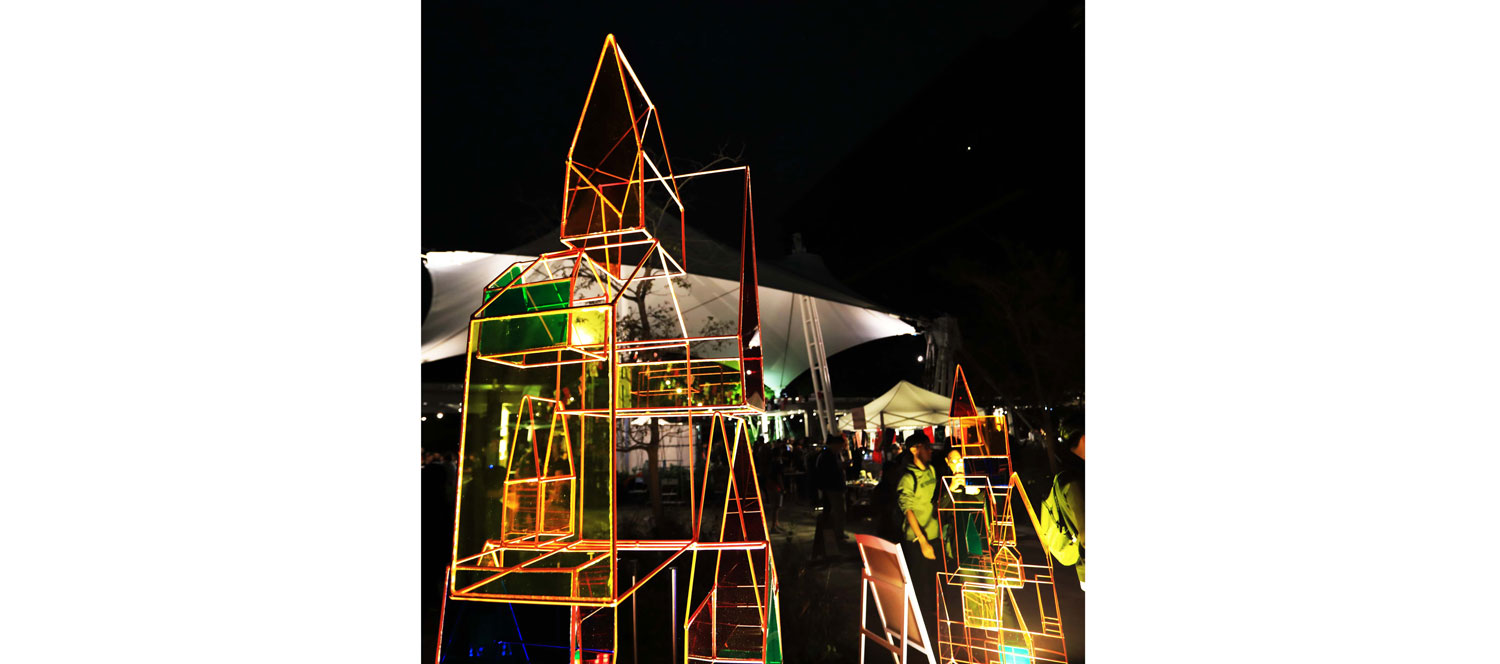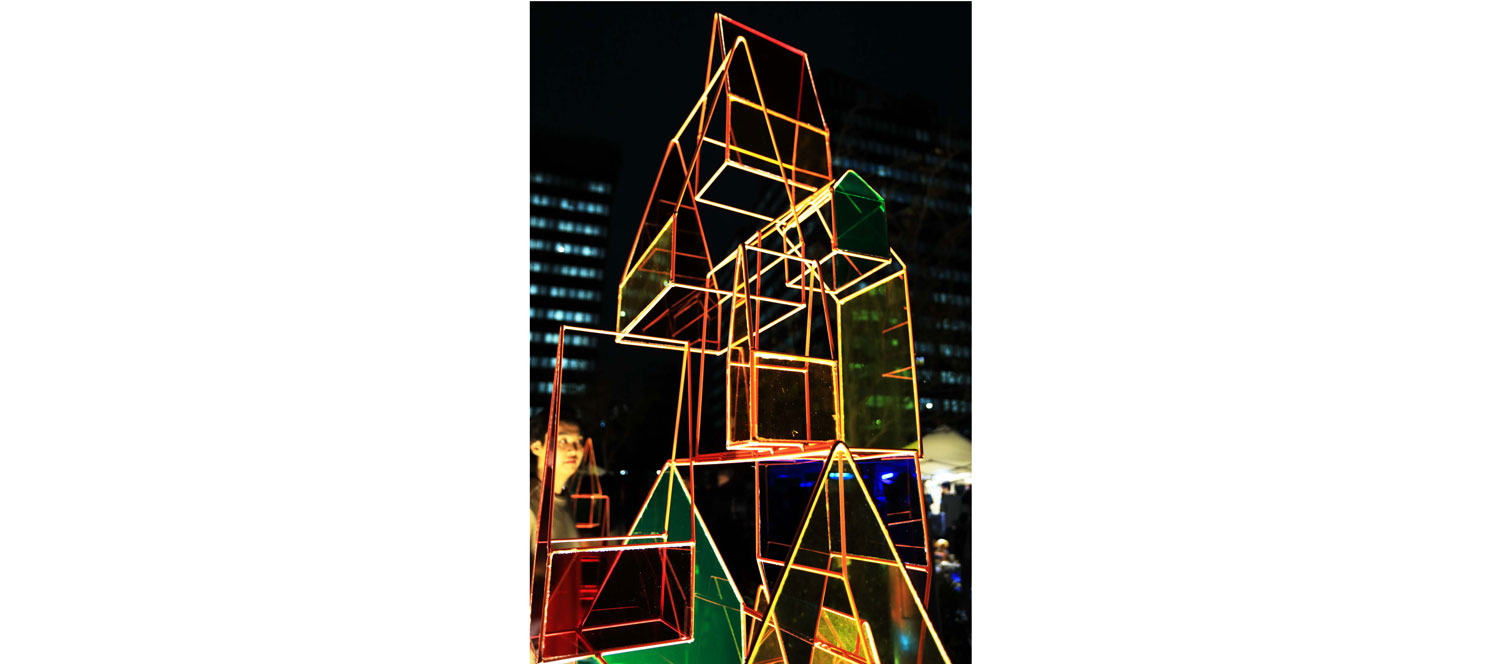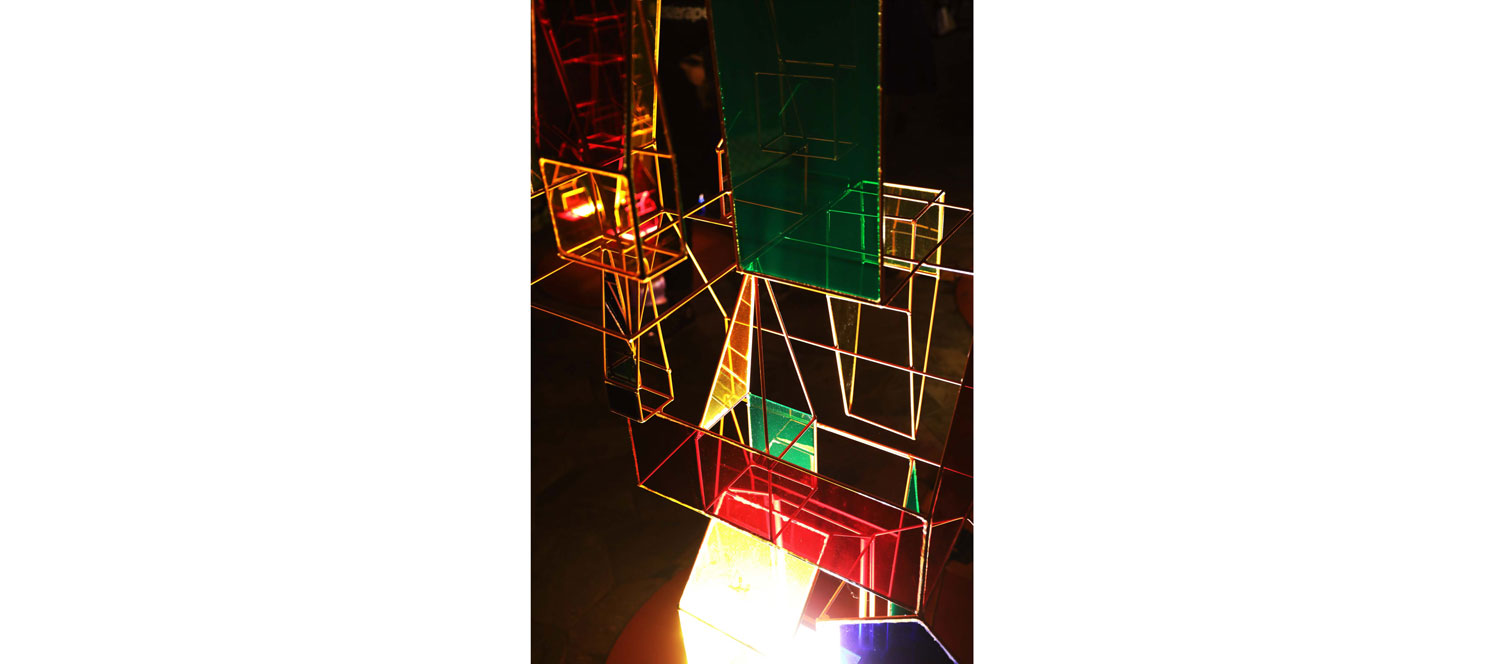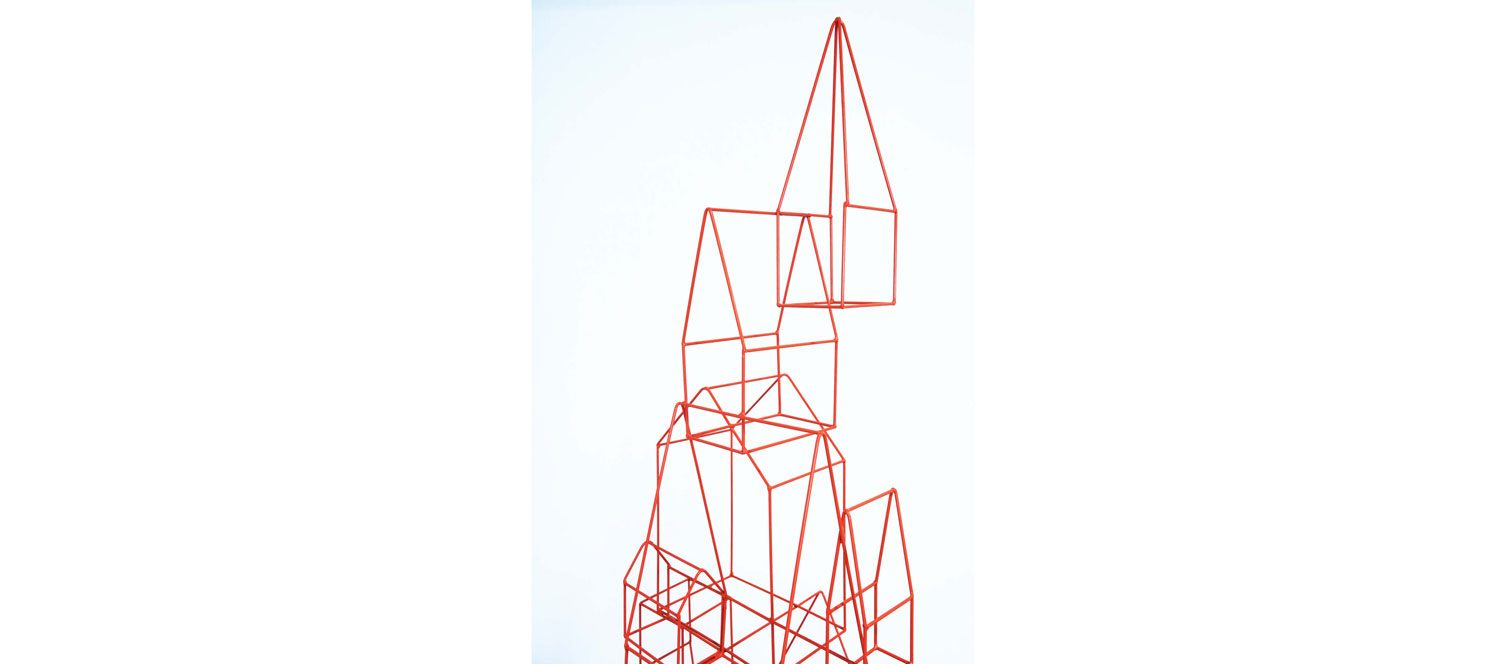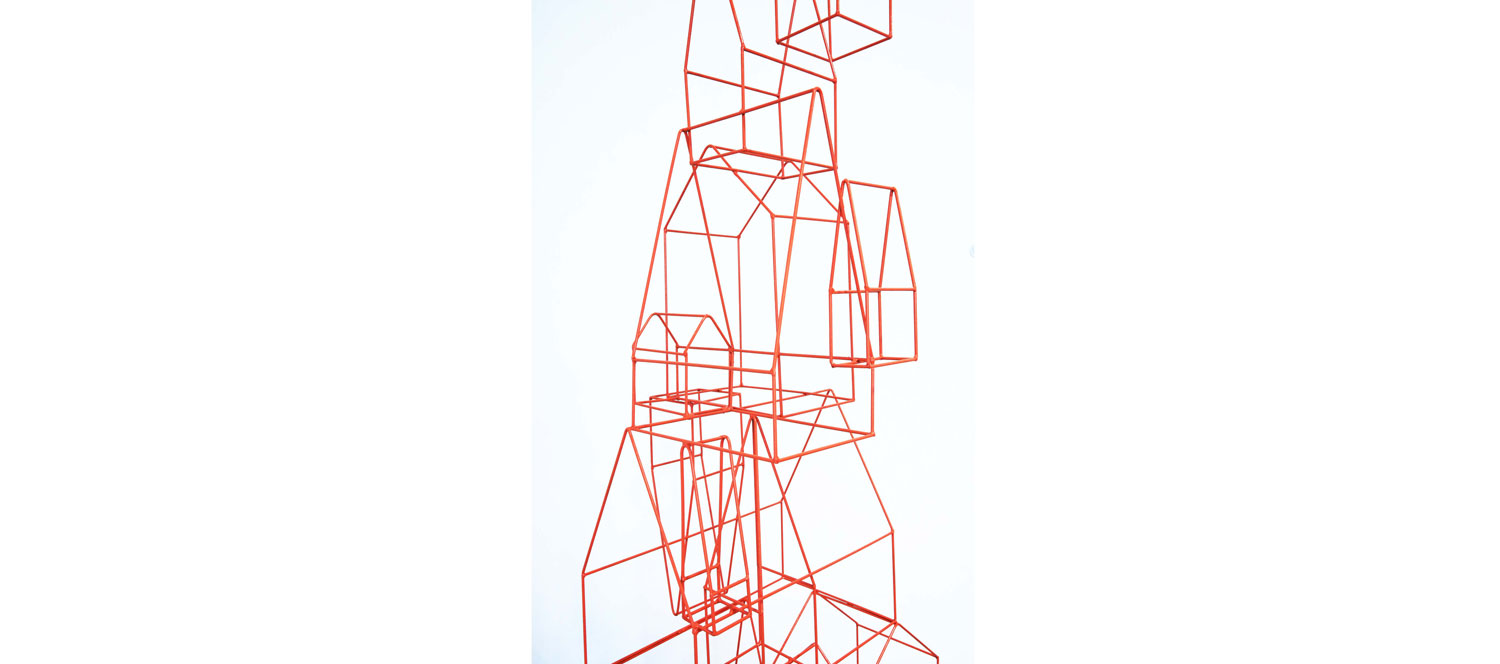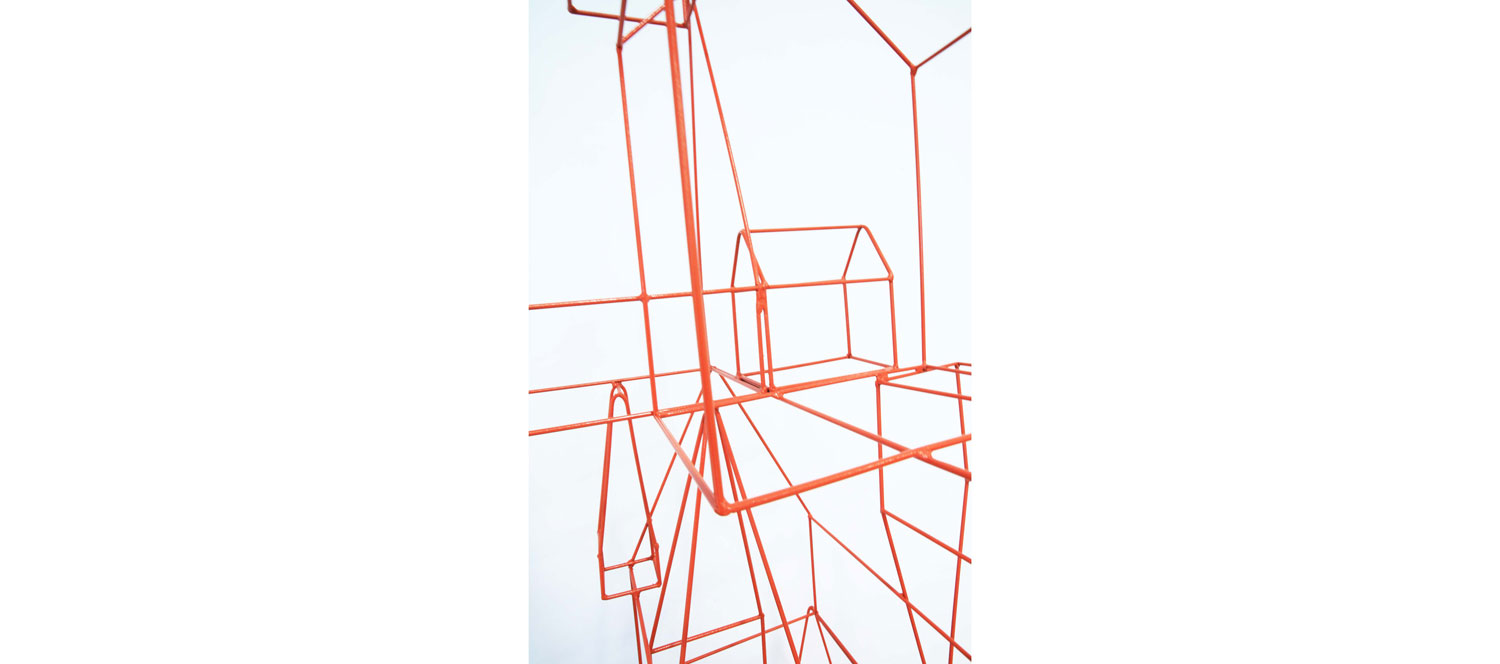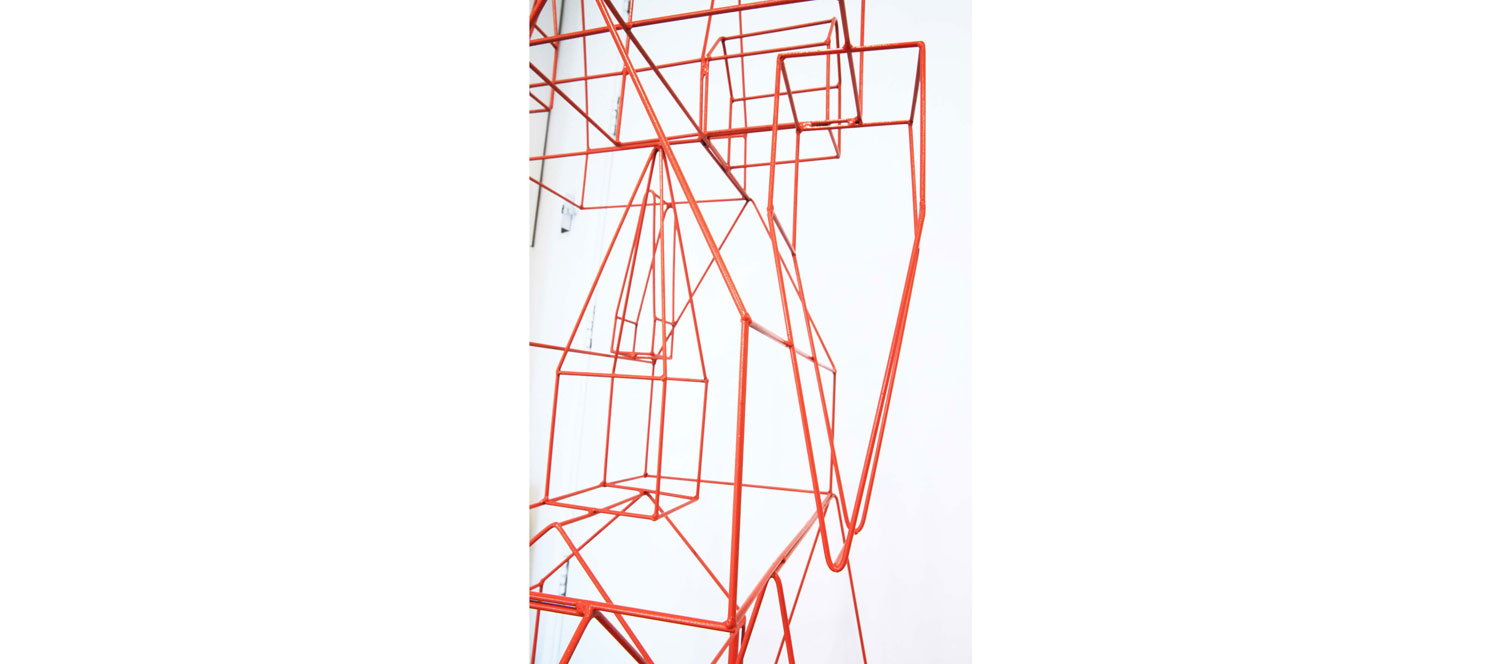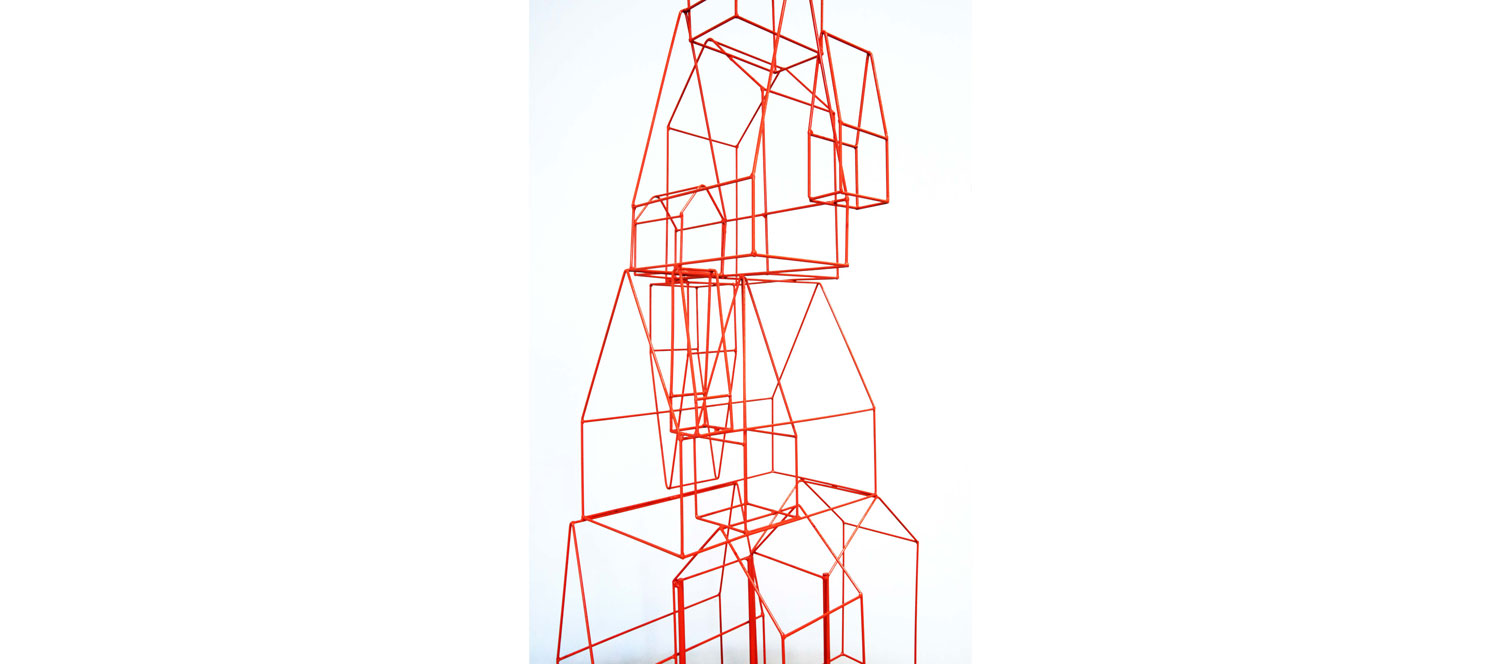 Asteroids & Comets 隕石流星
There is a theory about the origin of life saying it might come from the asteroids of outer space. This sculpture series was inspired by the form of asteroids, comets, and star maps. By welding thin steel rods together using the simplest geometry of straight lines and circles, a series of wireframe space was created allowing the viewer to explore inside. When the sun shines on the sculpture, a complex composition of light and shadow was created, triggering the viewers to think about the universe, time, and life.
Many Visions of Many Cosmos: Olivier Messsiaen's Vision de l'amen by Contemporary Musiking Hong Kong

The first part of the performance focuses on Visions de l'amen to be performed by piano duo 'Tattoo'. The music demonstrates the Catholic perspective towards things on earth and the universe. Messiaen's instrumental epic will be played with a re-edited version of Hong Kong filmmaker Rita Hui's award-winning feature Keening Woman, a visual essay on Taoist beliefs of the underworld. The juxtaposition of Catholic cosmology and Taoist underworld constitutes the conceptual pillar of this multimedia production - the many visions of many cosmos. The piano duo 'Tattoo' is comprised of local pianist Linda Yim and American pianist Thomas Rosenkranz. Rosenkranz was a student of Messiaen's second wife Yvonne Loriod-Messiaen.

The second part of the performance is an audio-visual performance: New eyes - for [single] player by composer Remy Siu (with Paul Paroczai). Throughout the work, a generative light sculpture is manipulated through a series of limited performer's interventions. The piece seeks to subvert the standard relationship between player and instrument by creating consequence and complication for every action.
A . 145 cm (W) x 130 cm (L) x 200 cm (H)
B . 170 cm (W) x 215 cm (L) x 215 cm (H)
C. 143 cm (W) x 165 cm (L) x 253 cm (H)
D. 143 cm (W) x 198 cm (L) x 165 cm (H)
E. 154 cm (W) x 209 cm (L) x 165 cm (H)
F. 165 cm (W) x 165 cm (L) x 180 cm (H)
Steel & paint
2017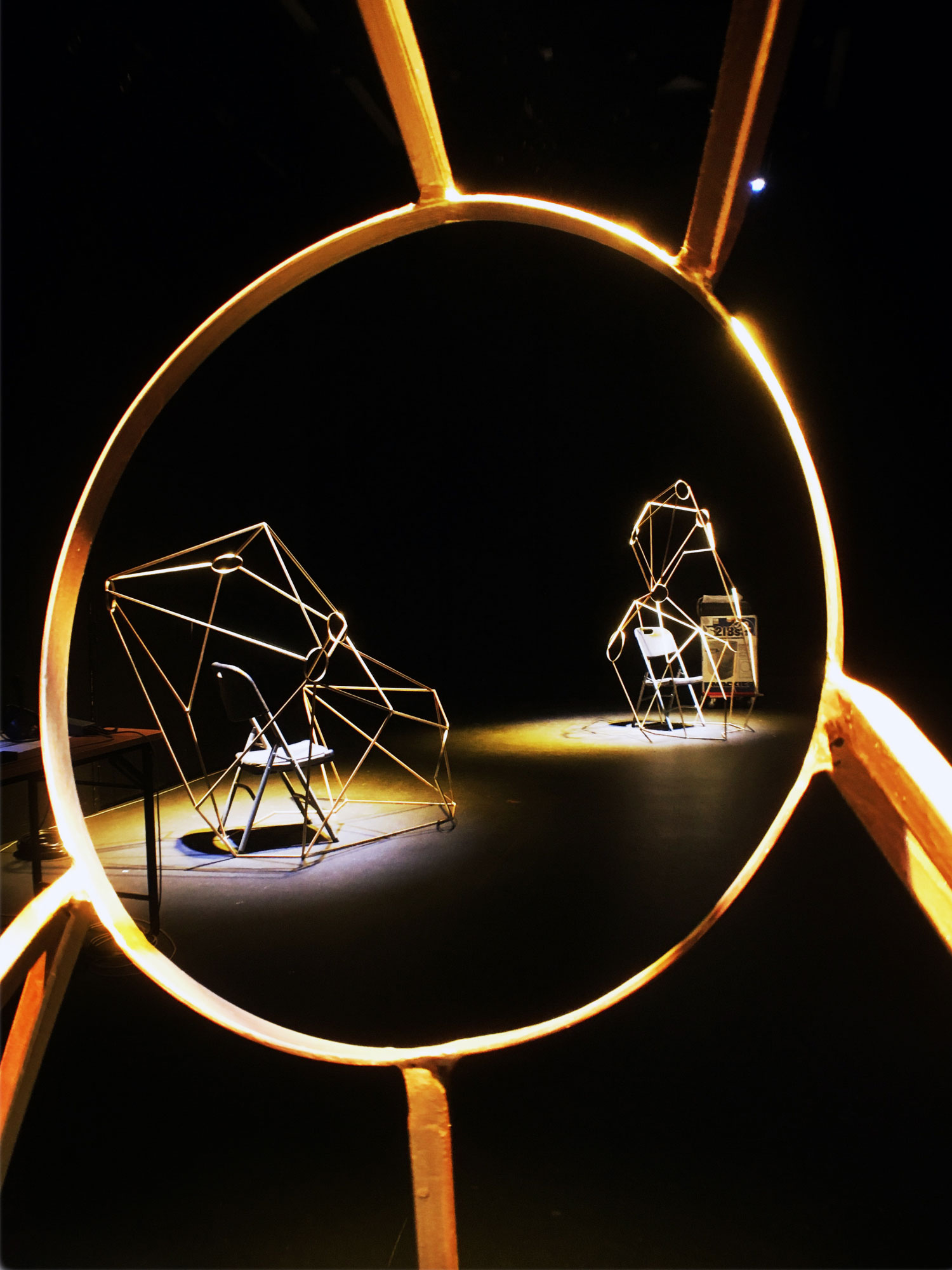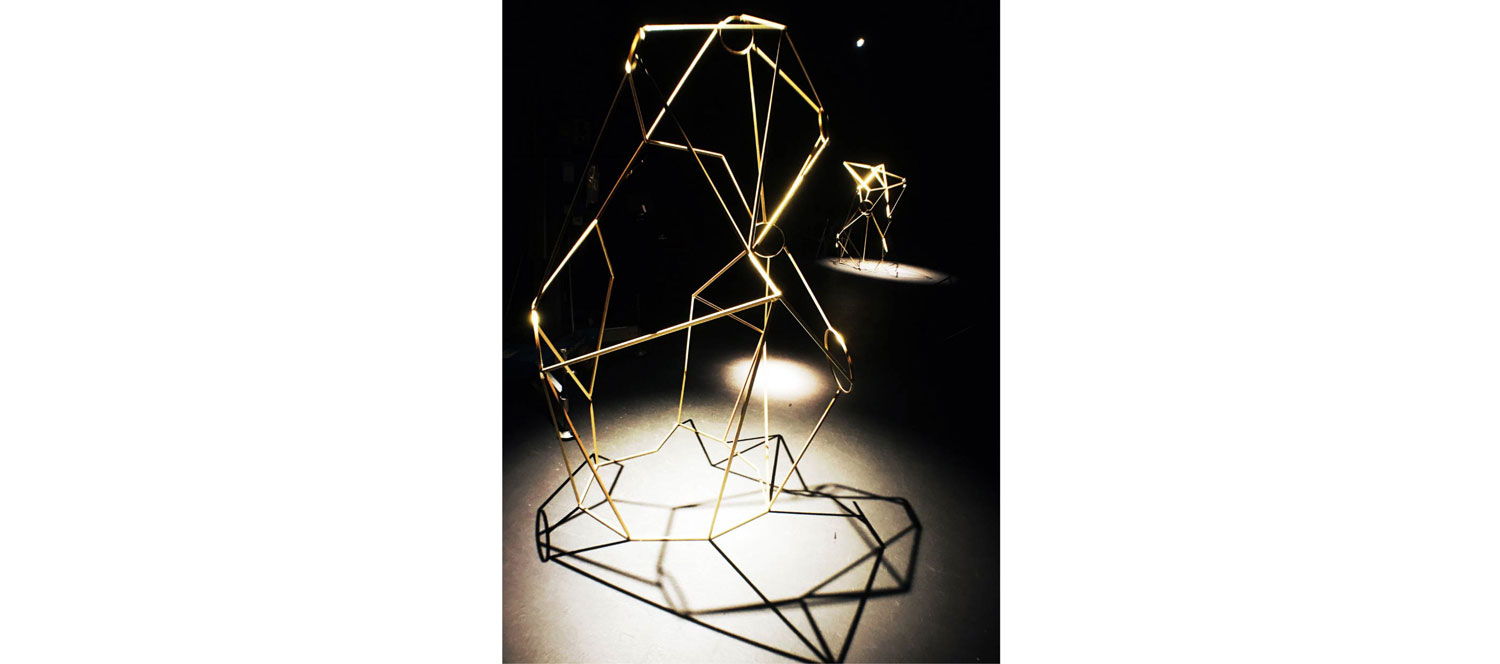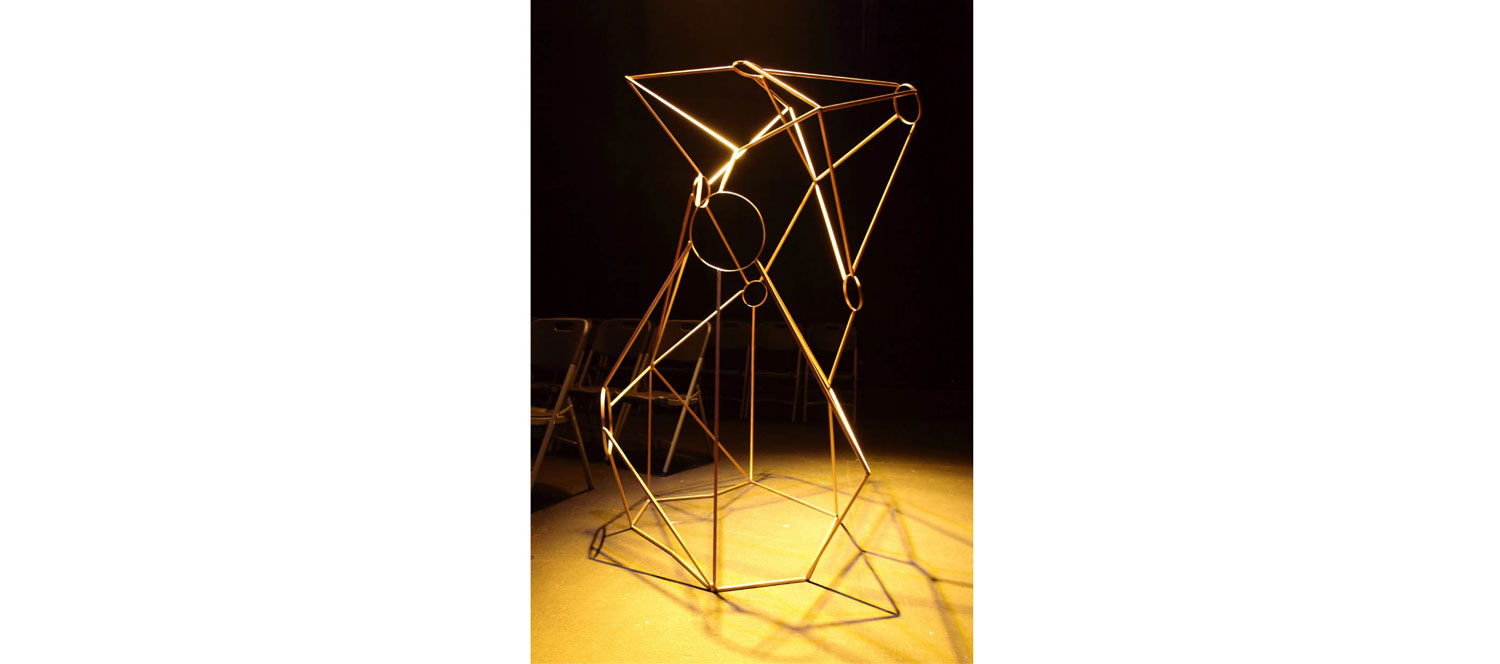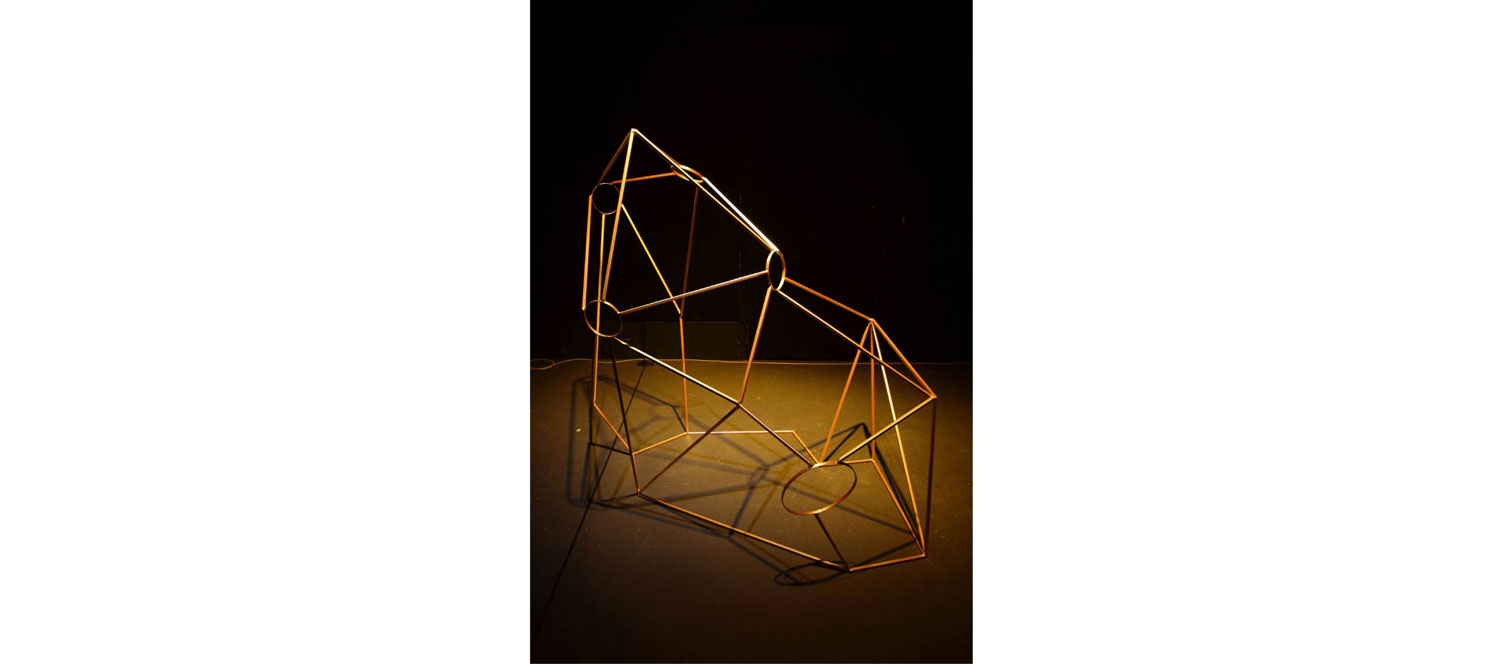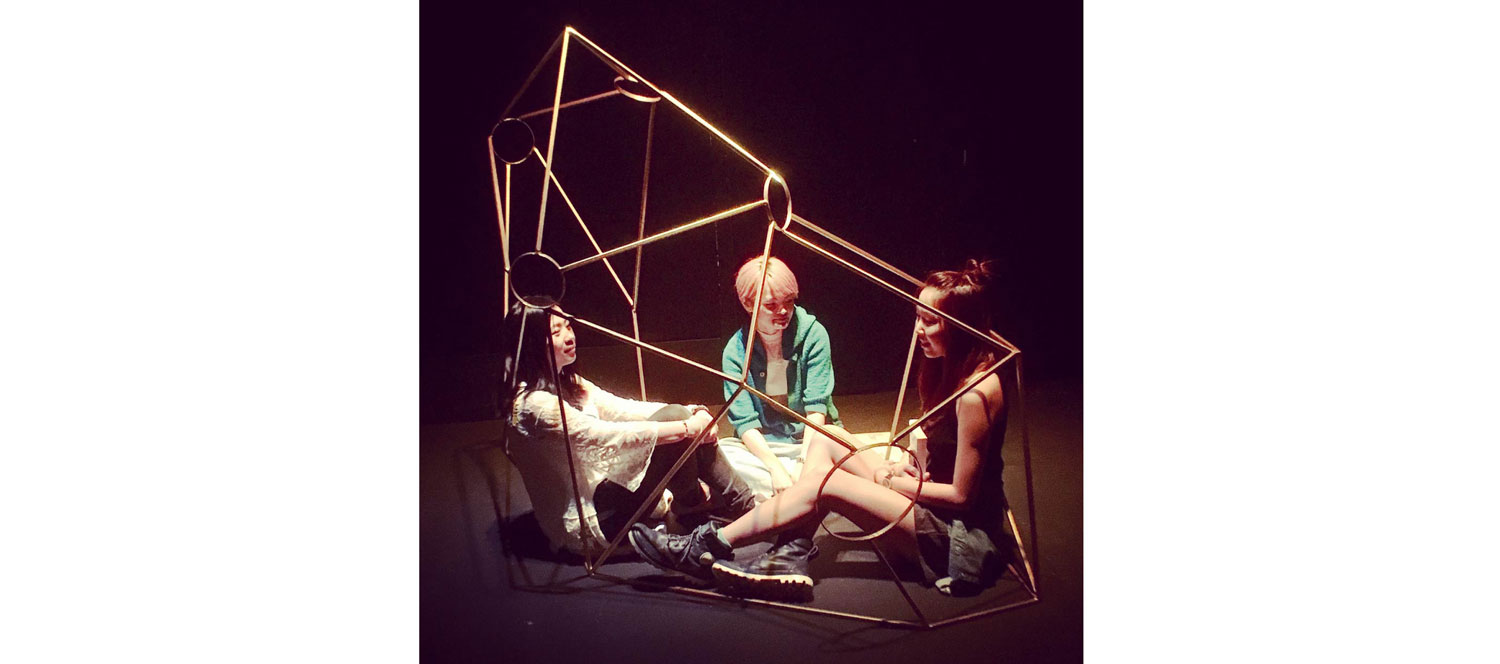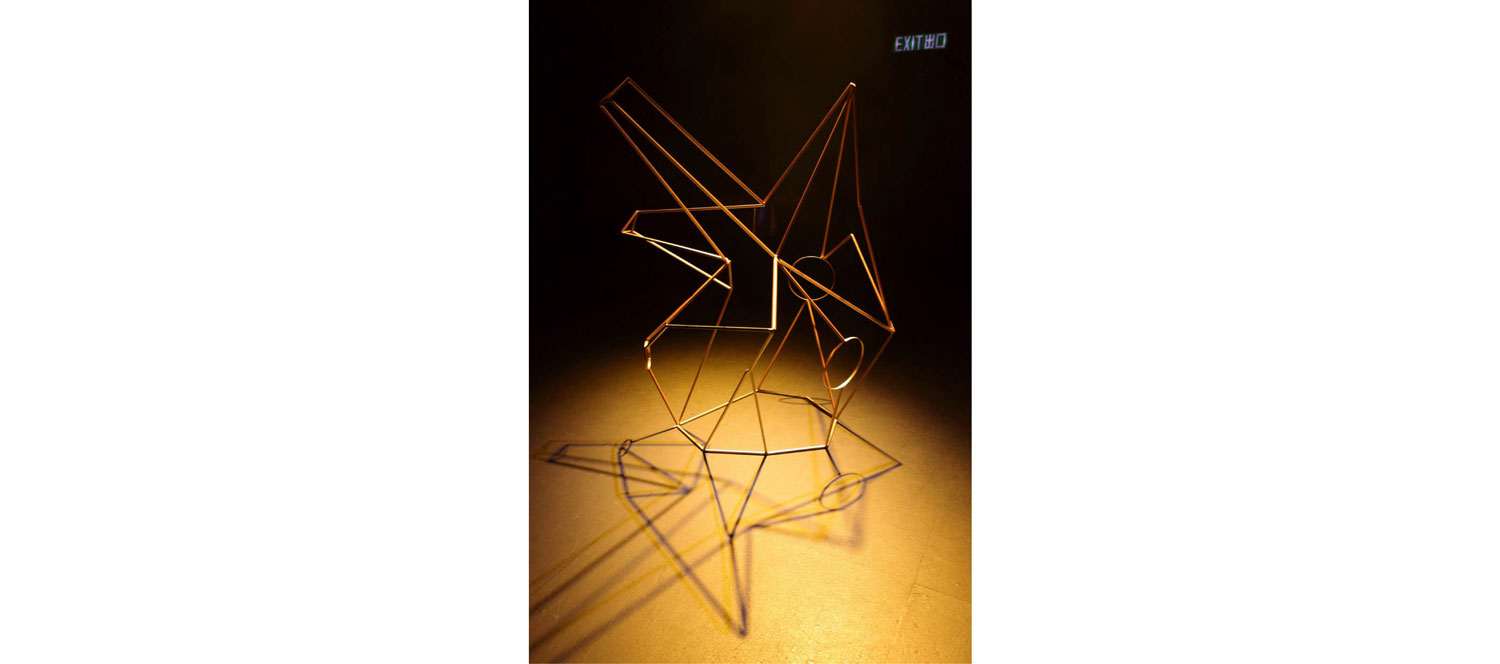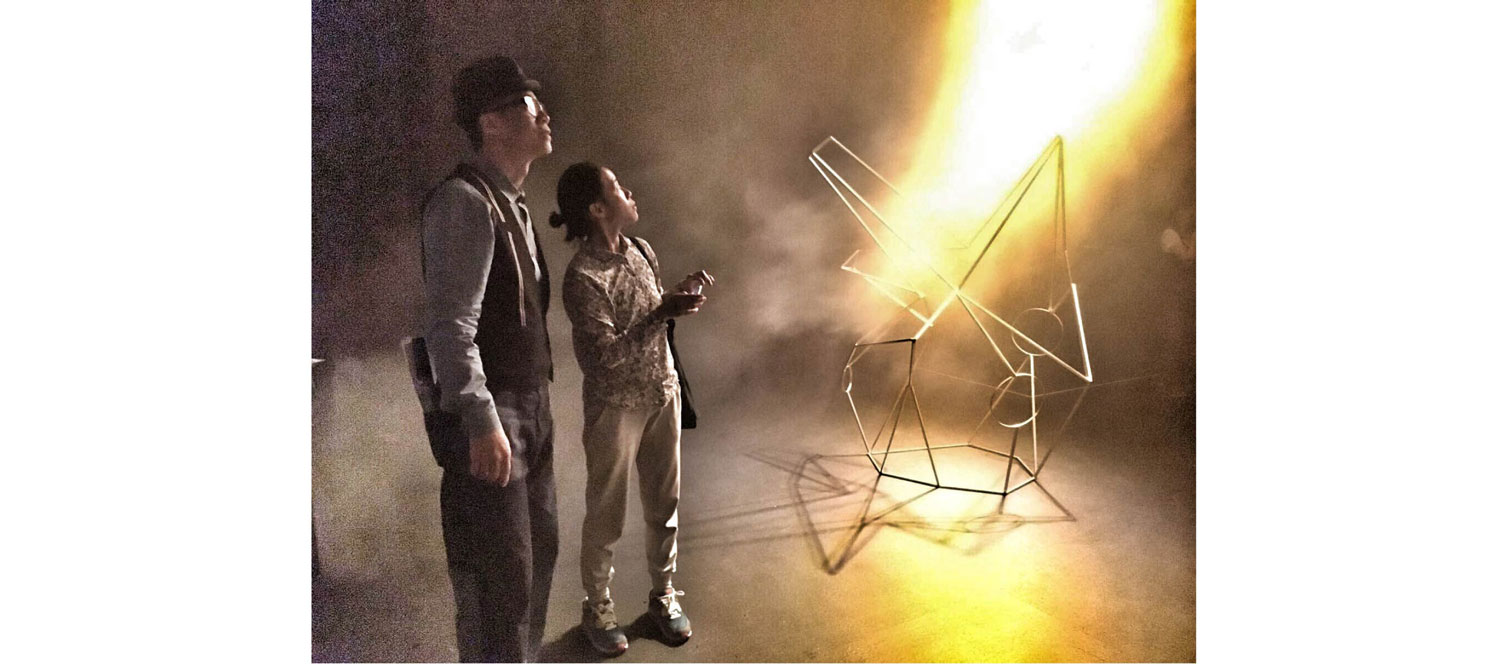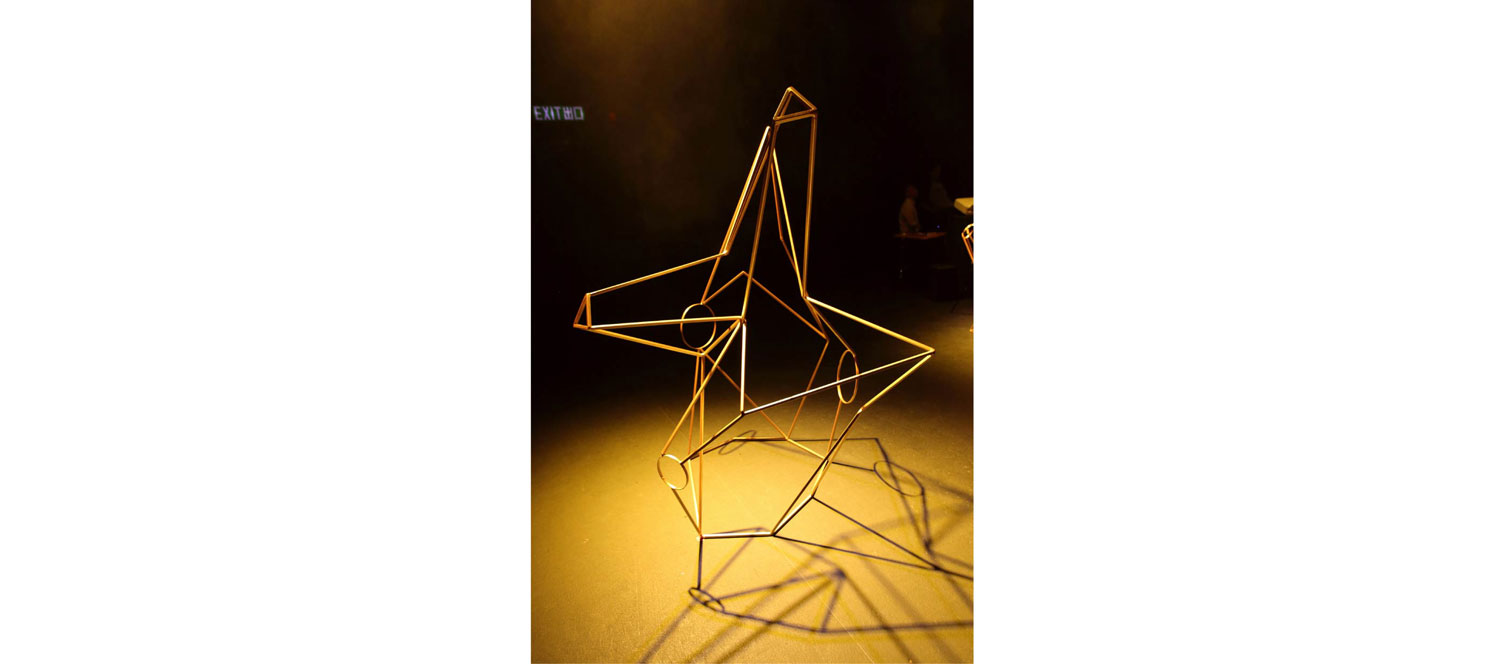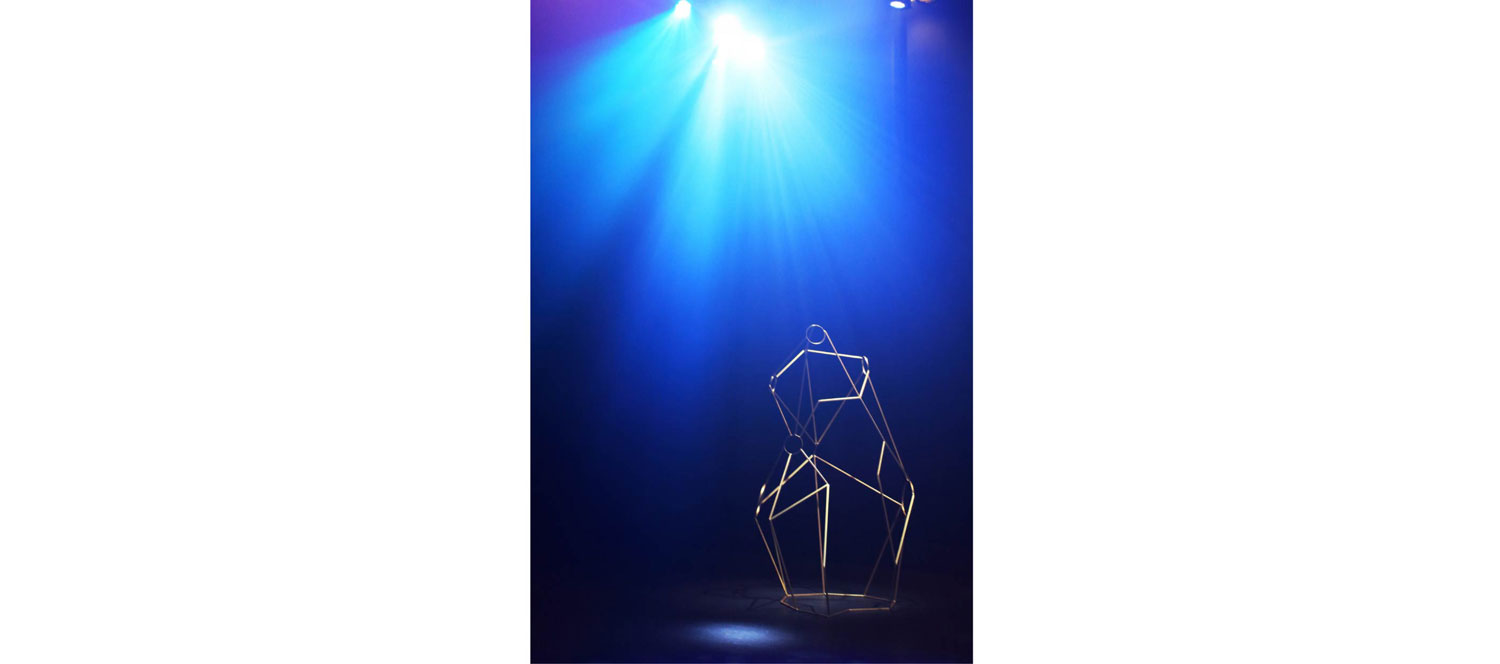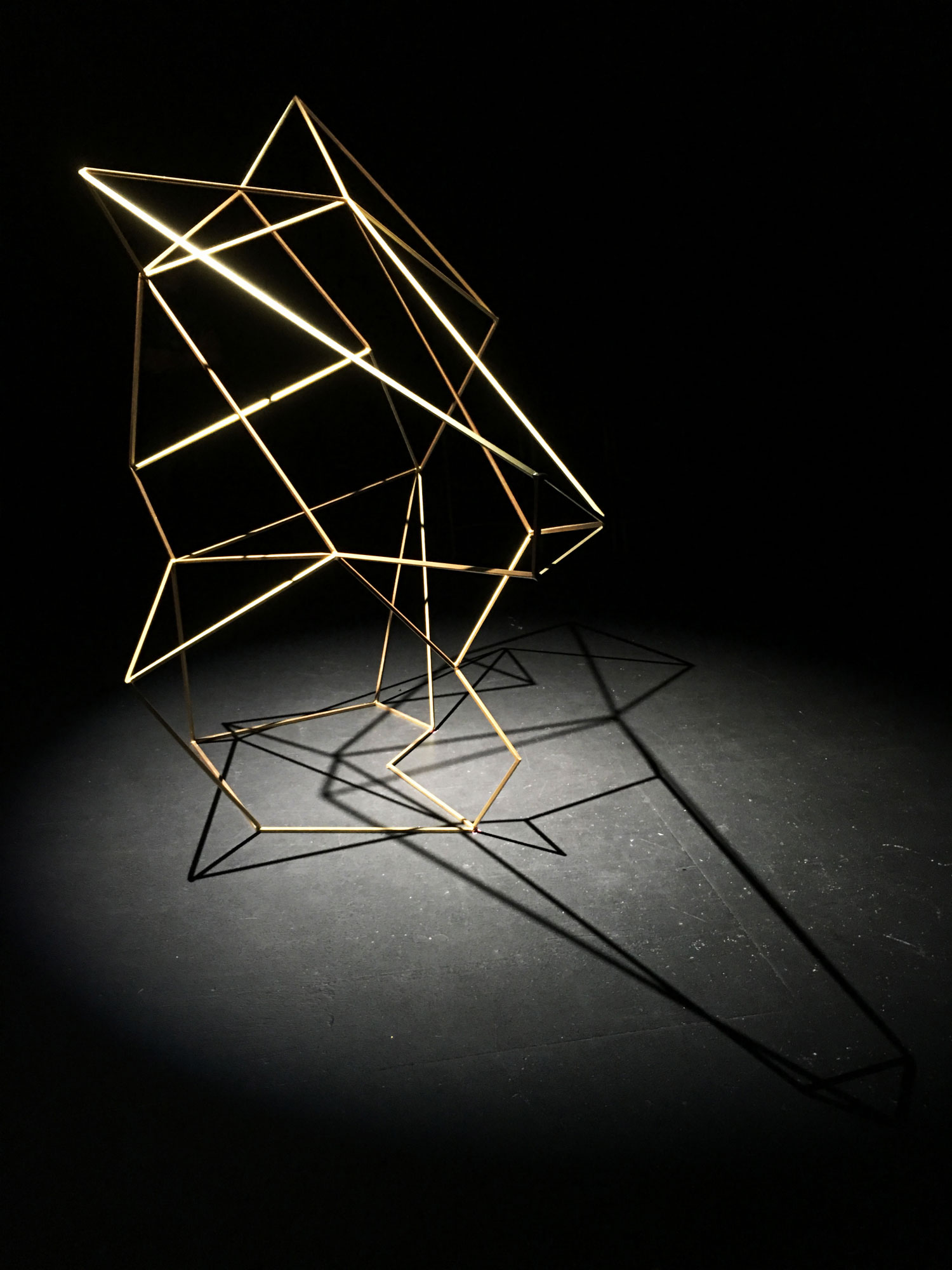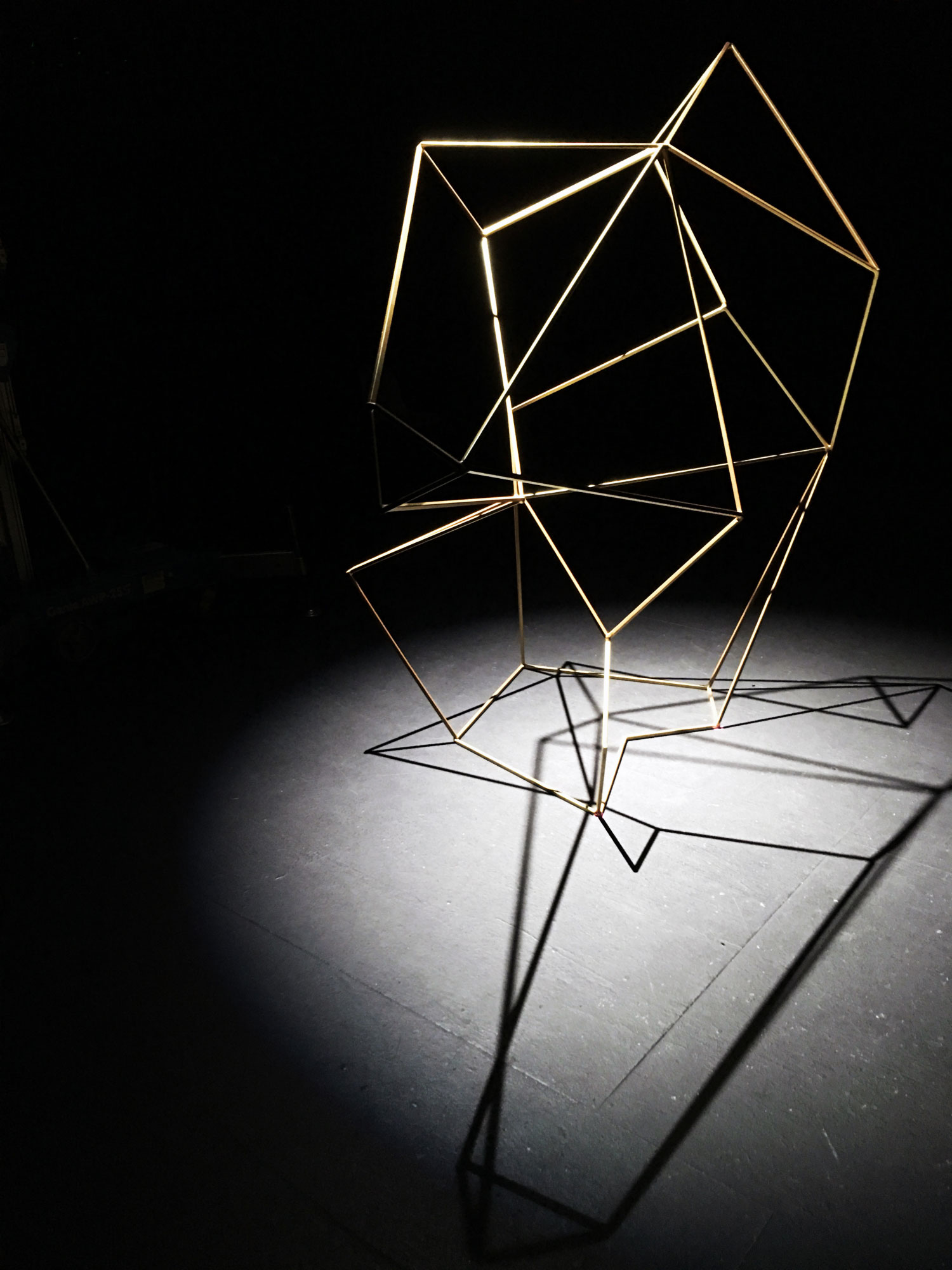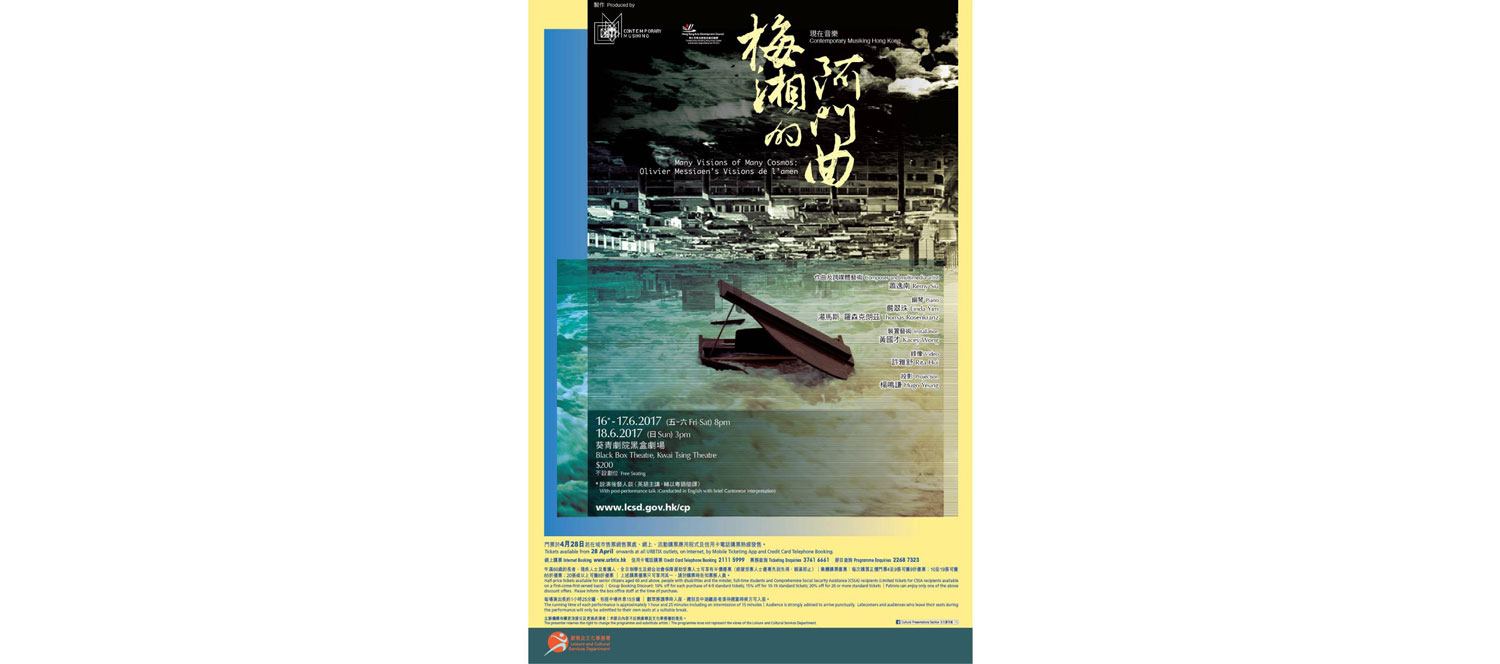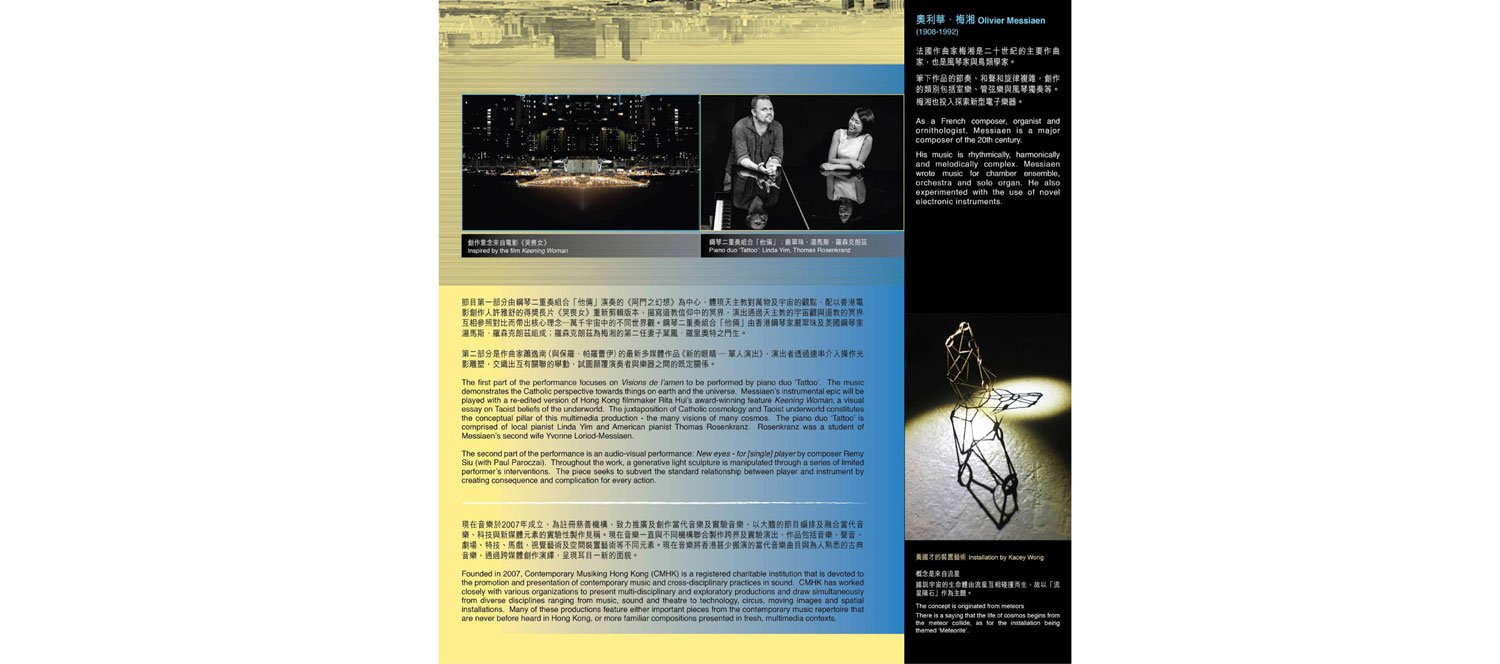 Limb
Welded steel, painted gold
154 cm (L) x 50 cm (W) x 68 cm (D)
Installed in Ping Pong Gintoneria
2018
Ballball Cat
Digital archival prints, welded steel, & LED lighting
86 cm (L) x 86 cm (W) x 5 cm (D)
2018
HK Human Rights Arts Prize Trophy
Bronze
36 cm (W) x 22.5 cm (D) x 56 cm (H)
2017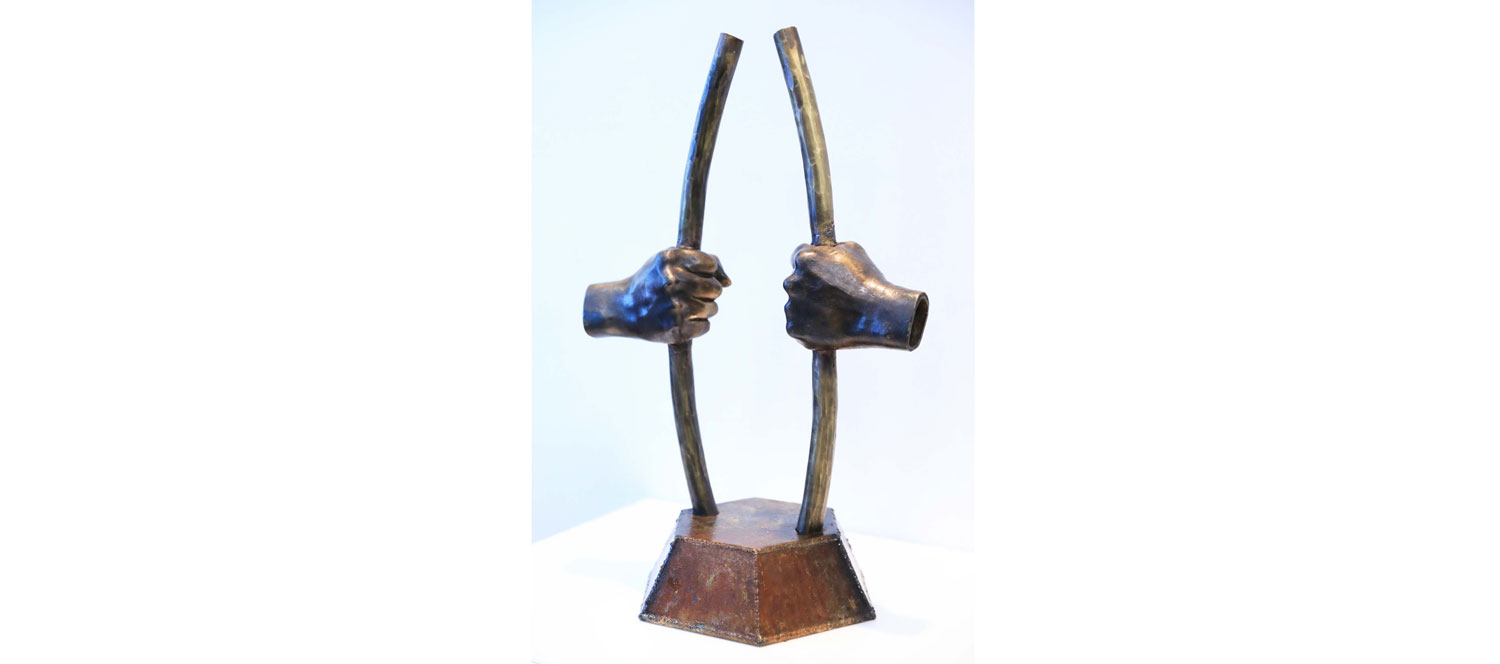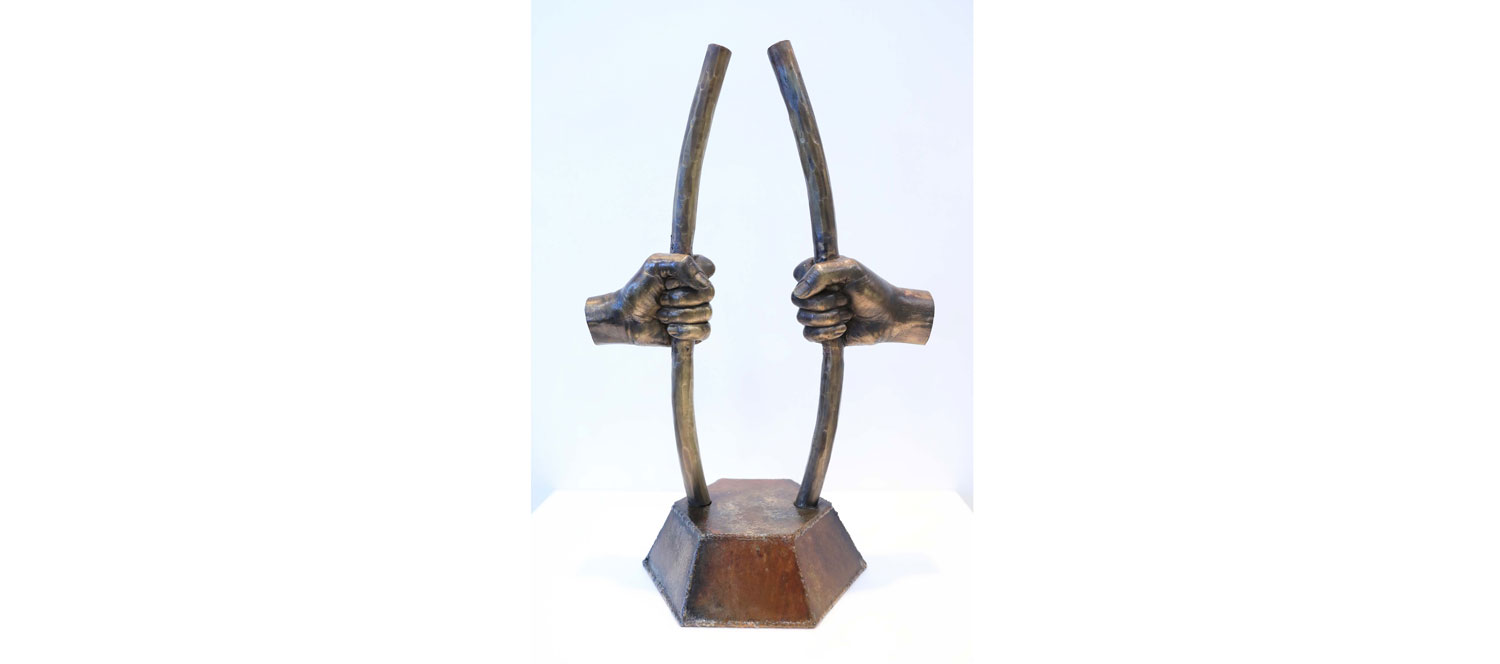 Controlling Device 控制裝置
Kidnap, imprisonment, torture. The rope of the hanging noose is getting tighter by the day. Let the light of hope burn away the noose of fear. Be brave, stay strong, and fight!
Brass & wax
46 cm (L) x 17 cm (W) x 10 cm (D)
2017
Black Cop Candle 黑警蠟燭
This sculpture was inspired by the Hong Kong Police Force abusive use of power and police violence is on the rise due to political reason in Hong Kong. Among all the different types of violence, fire is one of the most interesting element. It can bring warmth and light but at the same time destroy. After the candle was lit up, the figure of the police sculpture melts away, triggering the viewer to think about the relationship between perpetrators (government) and victims (citizen).
這件作品的靈感來自香港警察在政治因素影響之下,濫用權力的街頭暴力事件不斷增加。 各種暴力之中,火應該是最有趣的元素,它可以帶來溫暖和光明,也同時可以破壞。 蠟燭被火燃點之後焚燒,把暴力警察的雕塑形態溶掉,讓觀眾去思考施暴者 (政府) 與被施暴者 (市民) 的各種關係。
wax
36 cm (H) x 16.5 cm (W) x 16 cm (D)
2015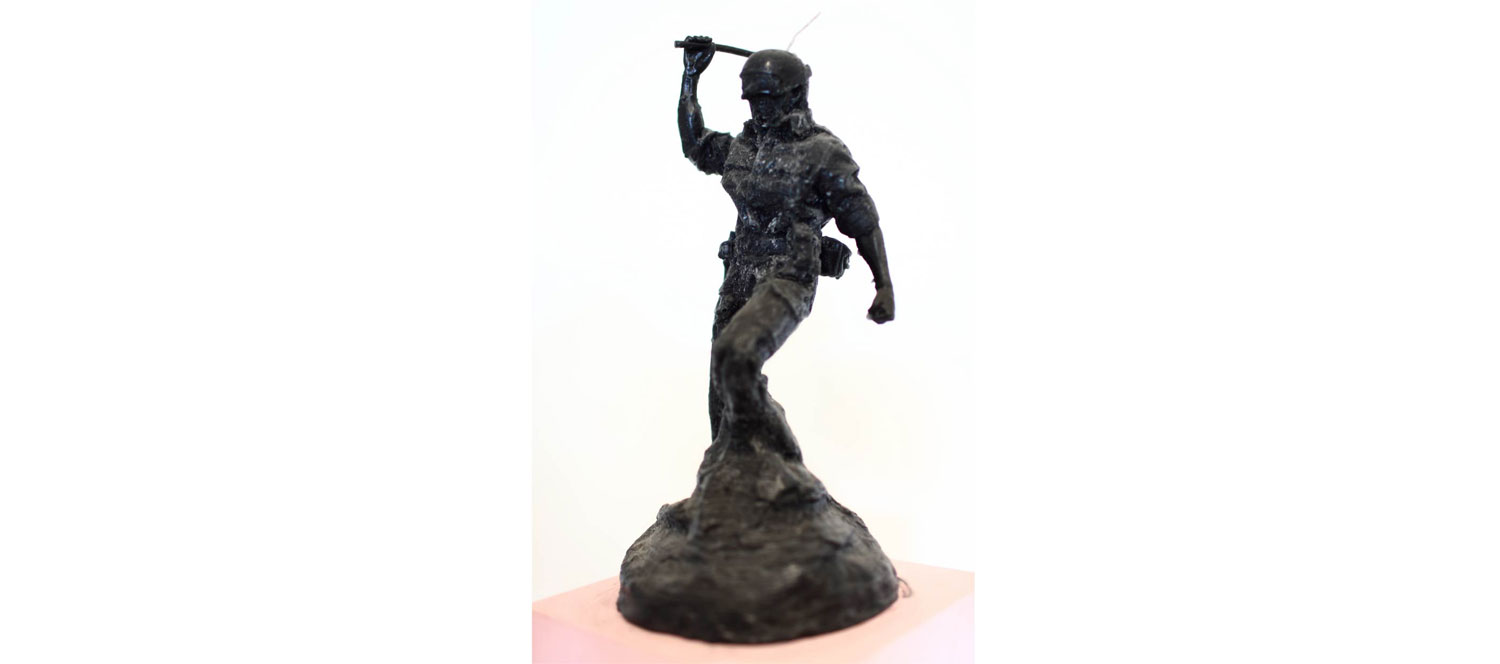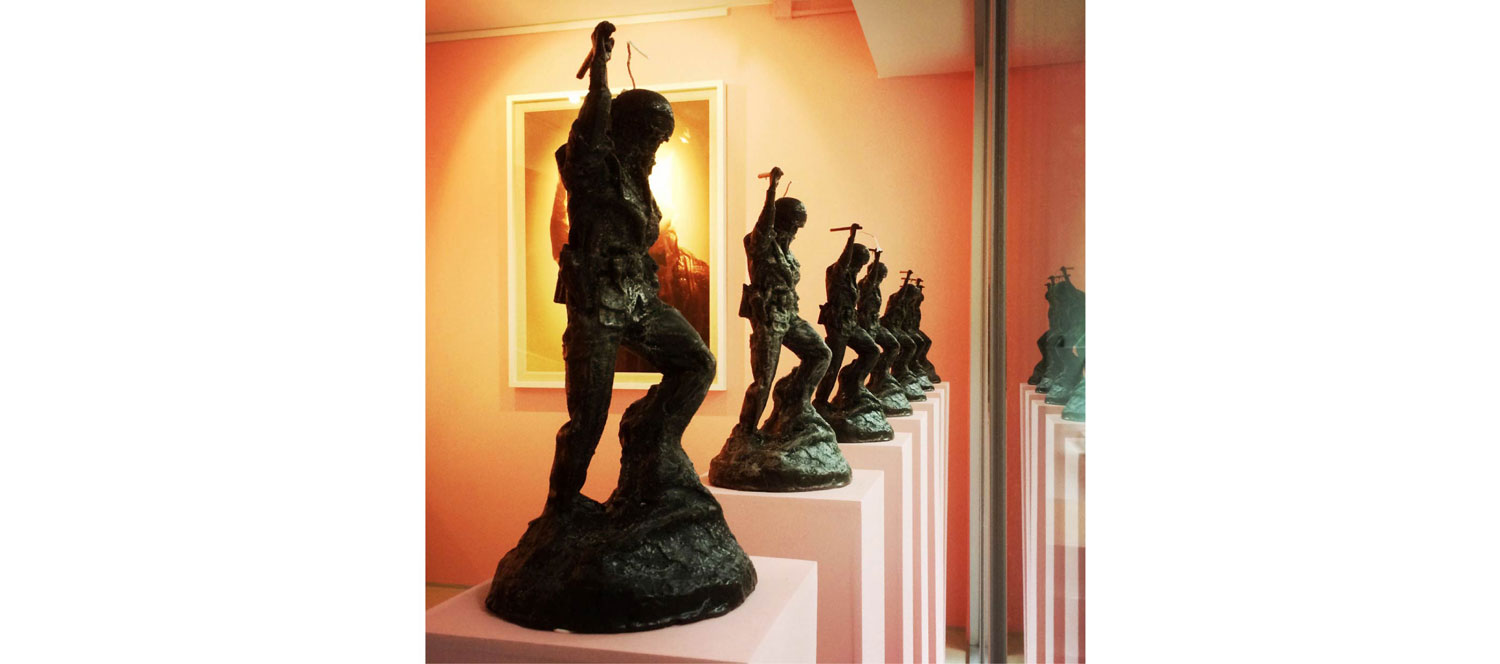 Implosion 內爆
Government led corruption, violence, & chaotic economy continues to haunt mainland China, an implosion which will destroy the country and the government is almost imminent. This work was created by using a vacuum machine to suck out all the air from inside the pot until it imploded. The gauge on the pot reads 49', 66', 89, suggesting major events in mainland China such as the founding of the country by the Chinese Communist Party in 1949, the Cultural Revolution in 1966, and the Tiananmen Square Protest in 1989. The color on the gauge ranges from green to red, suggesting the country is heading into the danger zone as it progress in time.
60 cm (W) x 50 cm (H)
Aluminium boiling pot
2014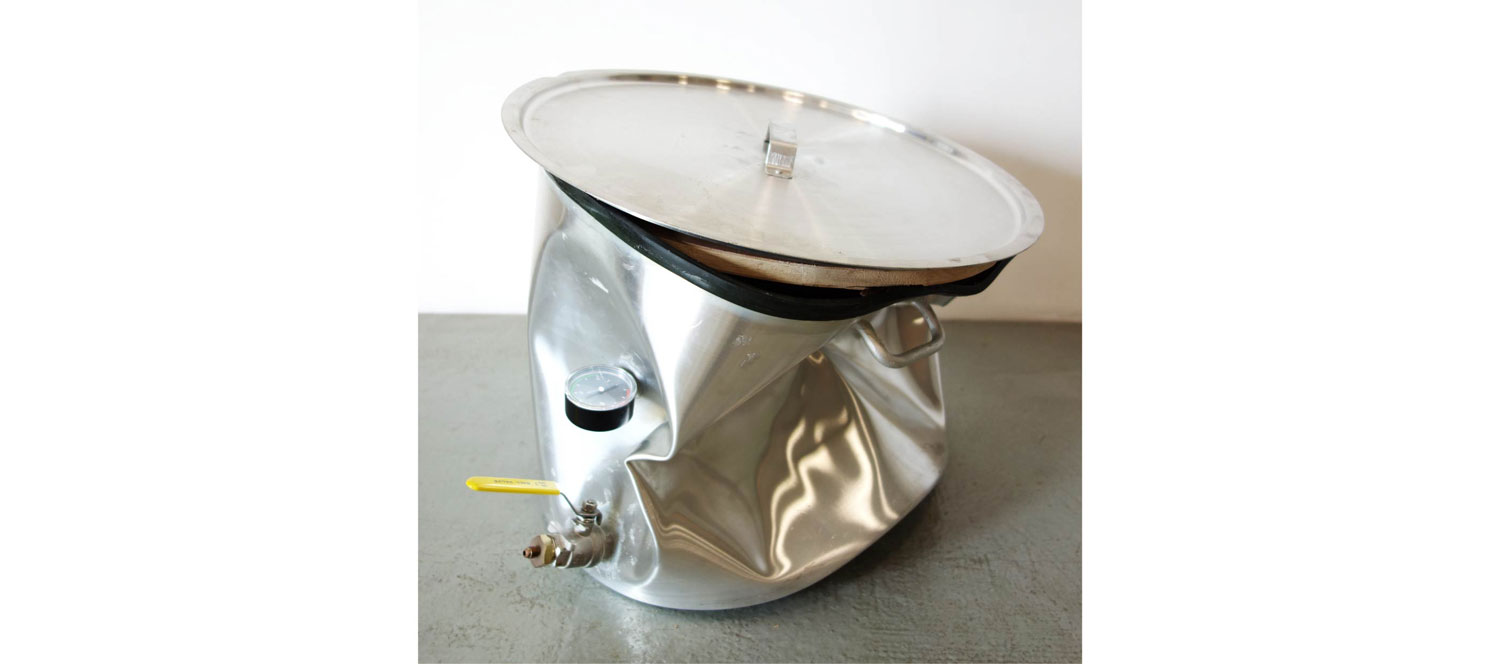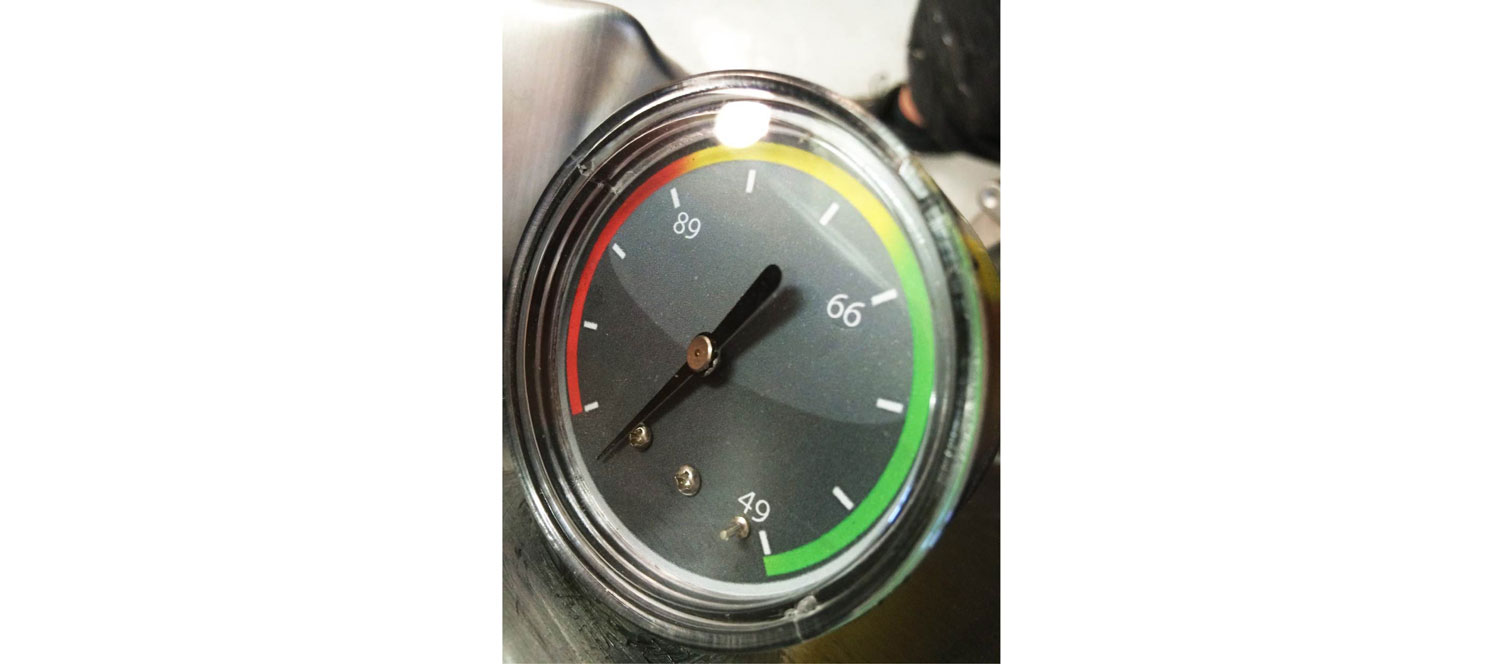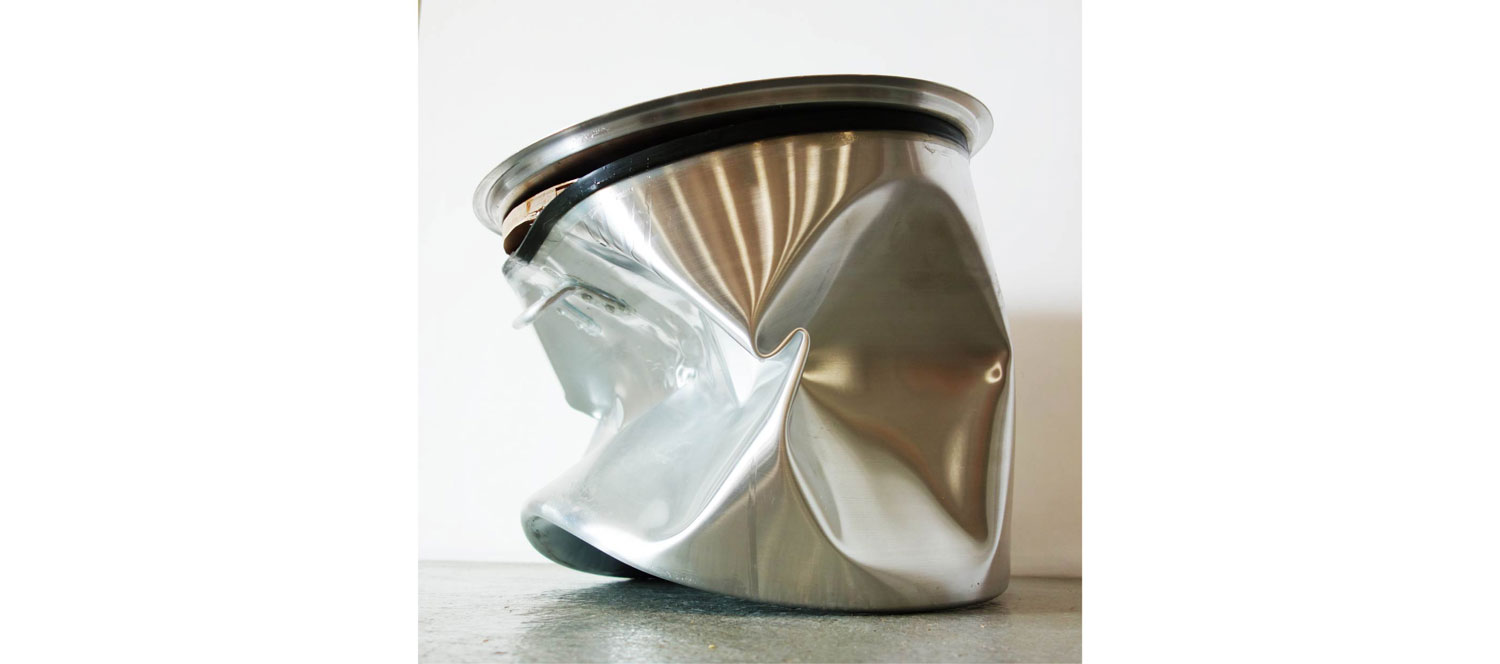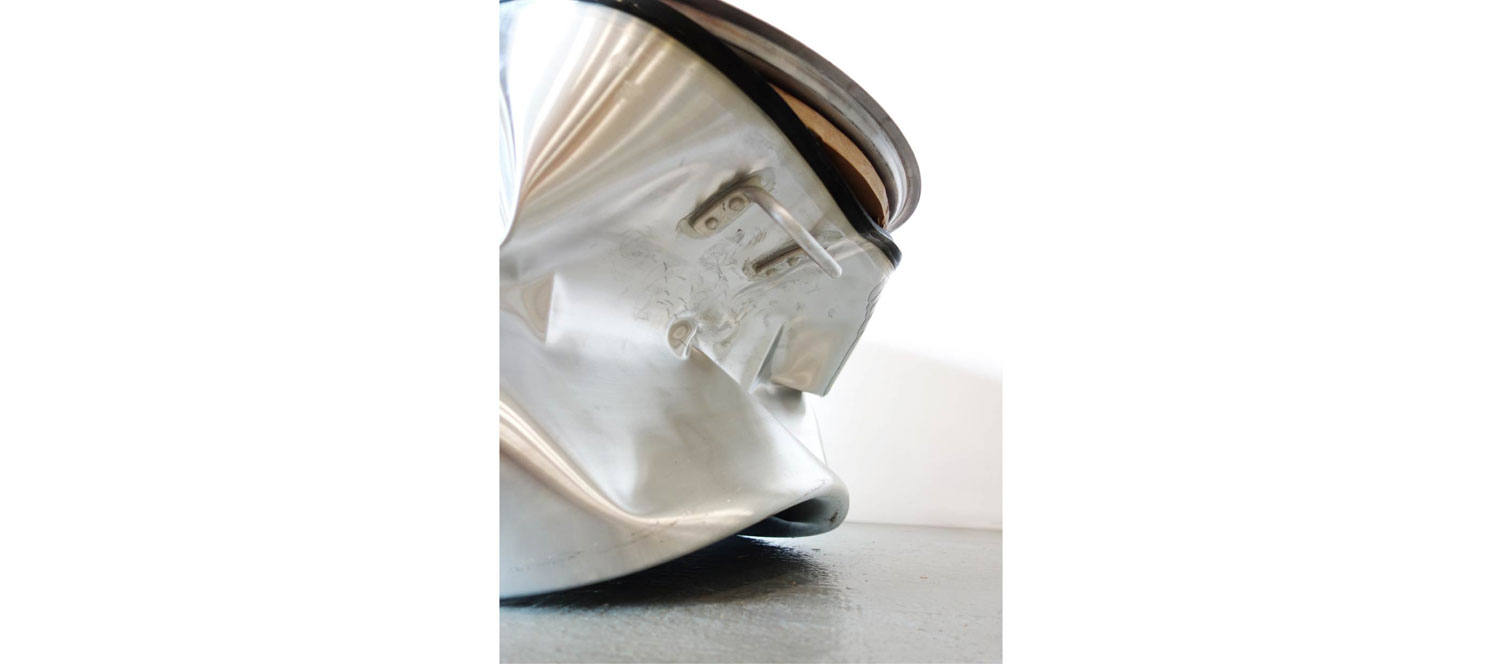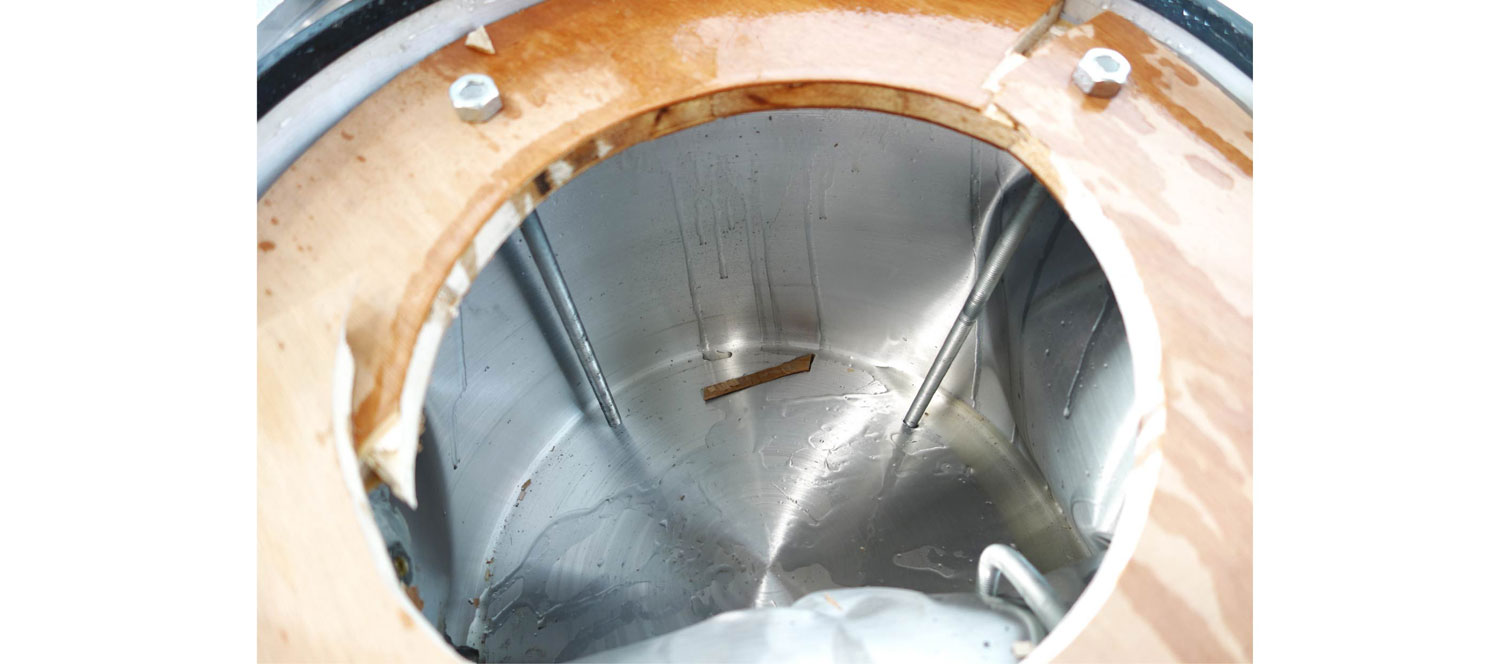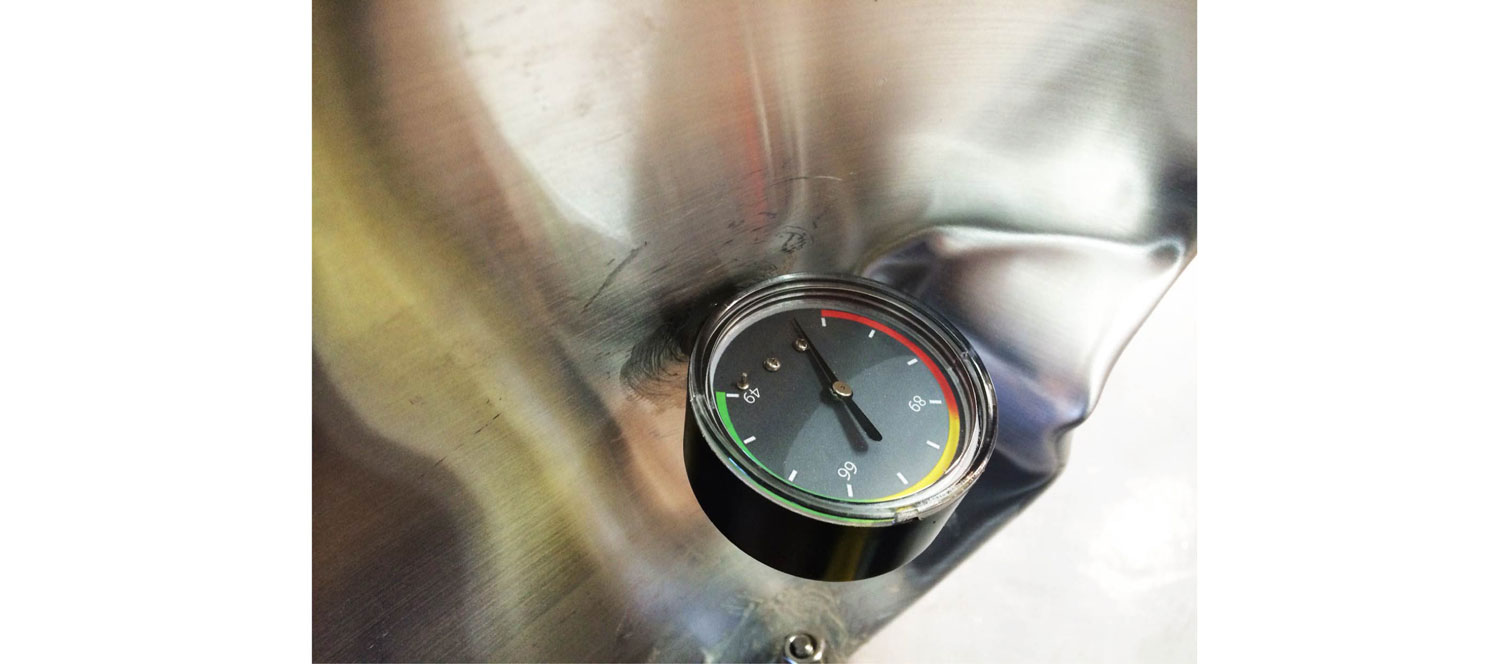 For Every Action There Is An Equal & Opposite Reaction 作用與反作用定律
物體之間的作用力總是相互的,甲物體受到乙物體的作用時,乙物體必定同時受到甲物體對它的反作用。作用力和反作用力大小相等,方向相反,且在同一直線上。
Old Hong Kong Flag, resin, & red pigment
50 cm(L) x 30 cm(W) x 1.5 cm (D)
2013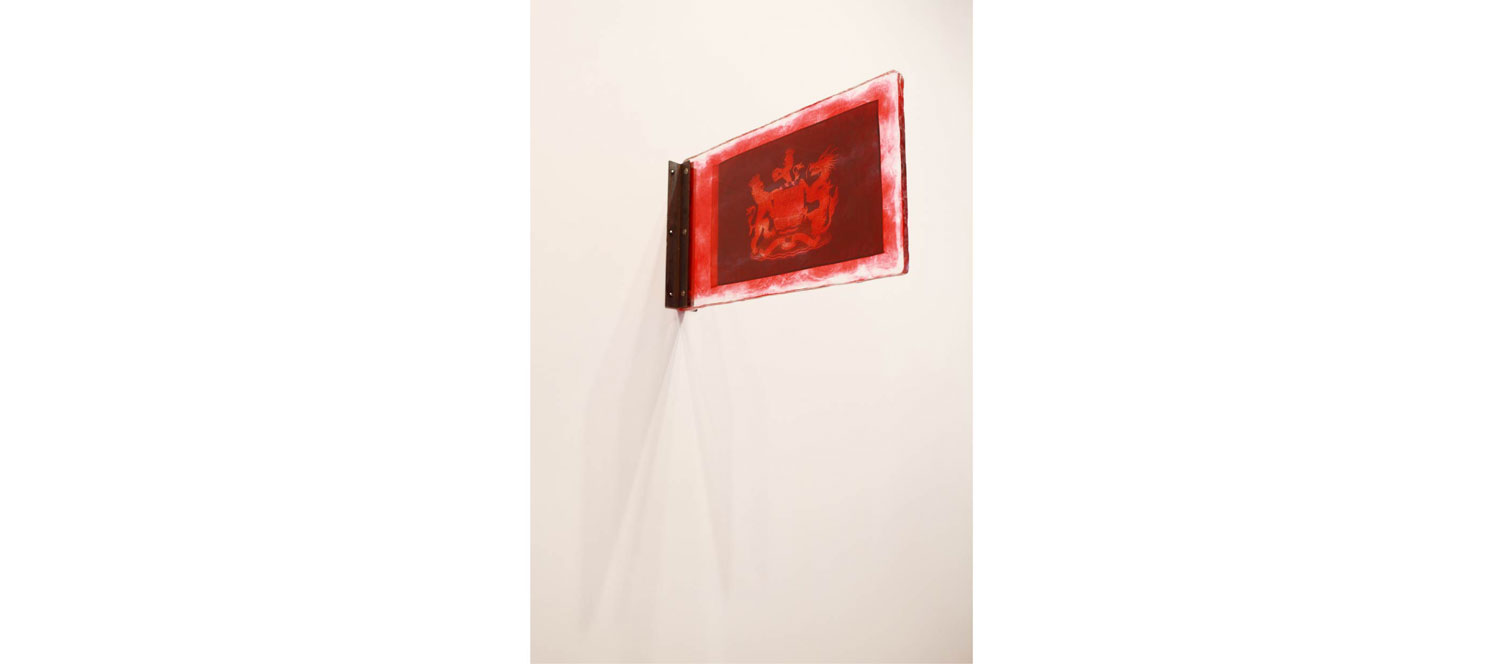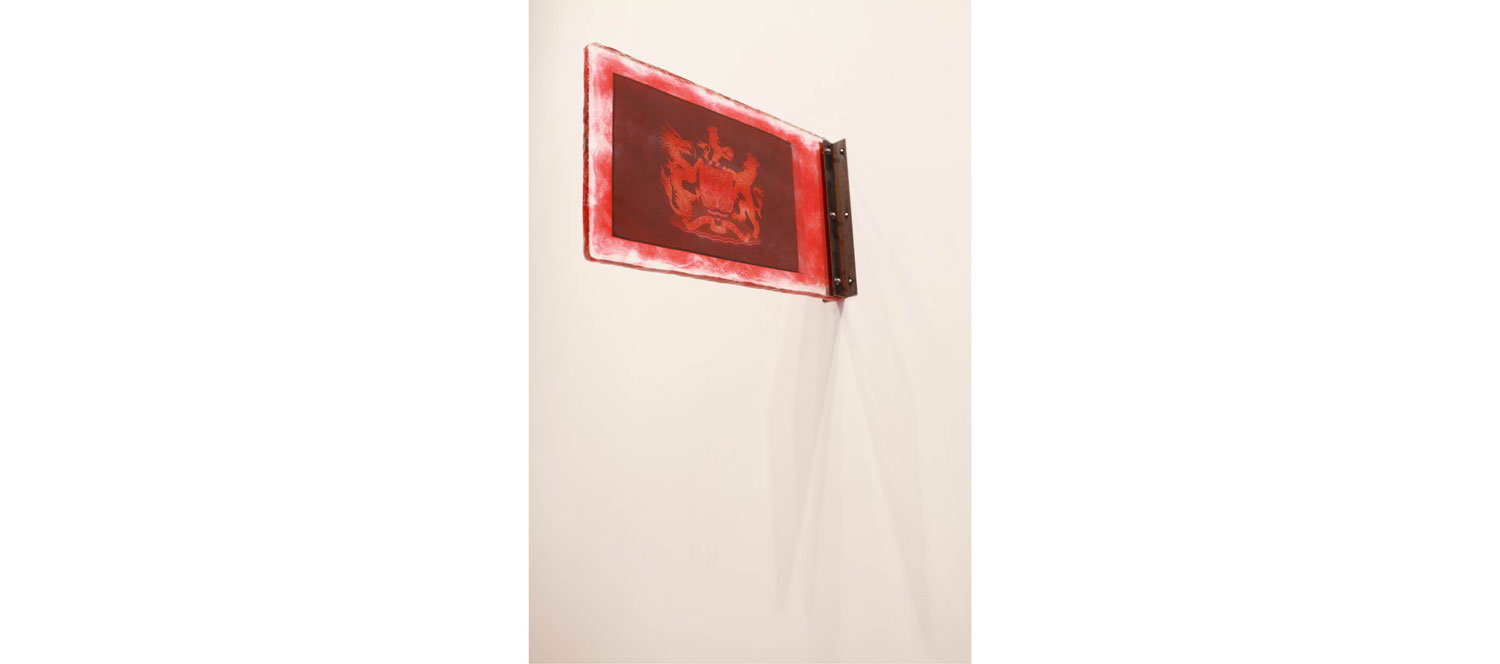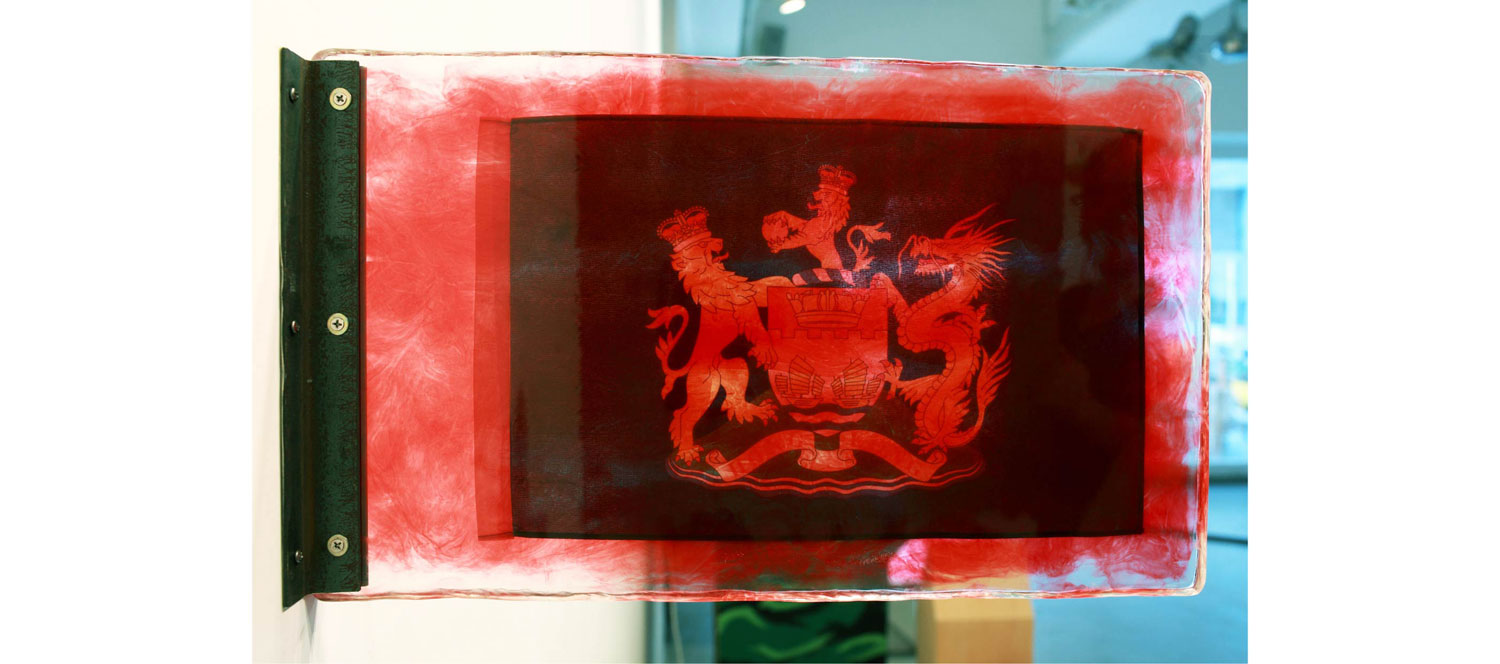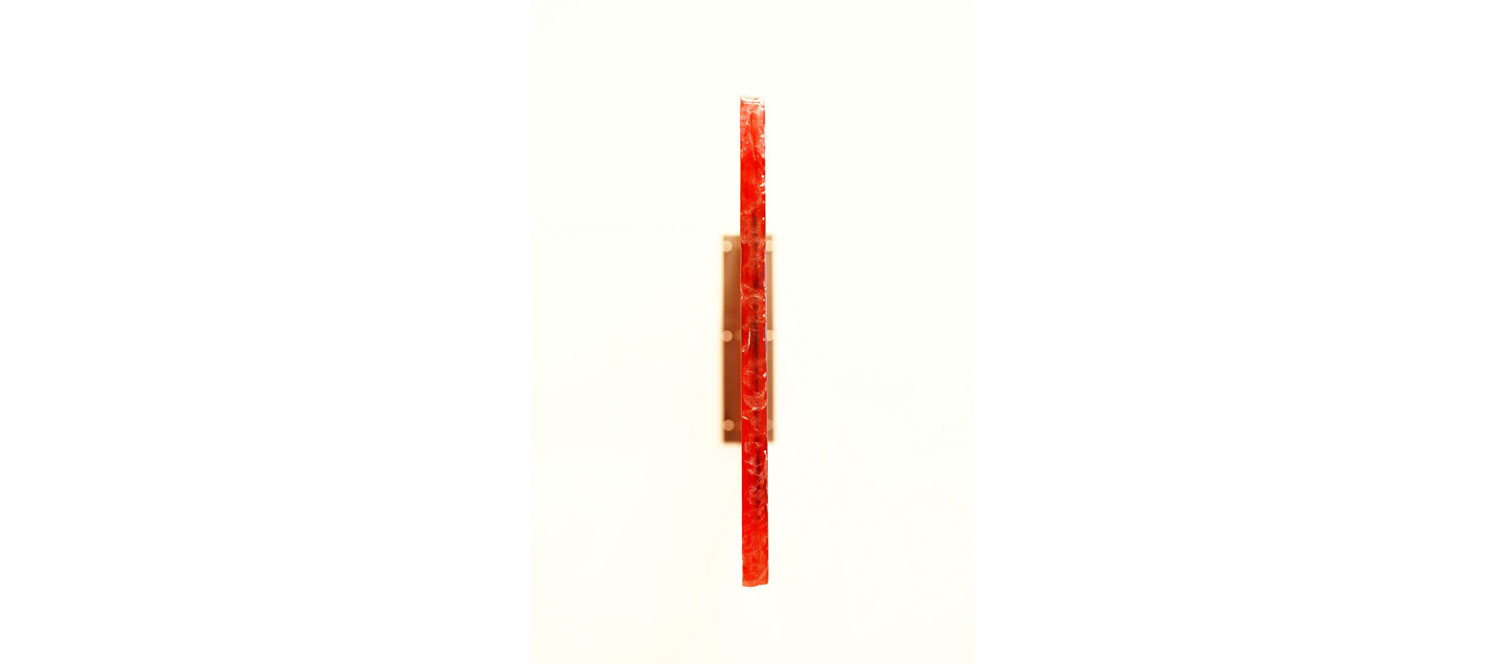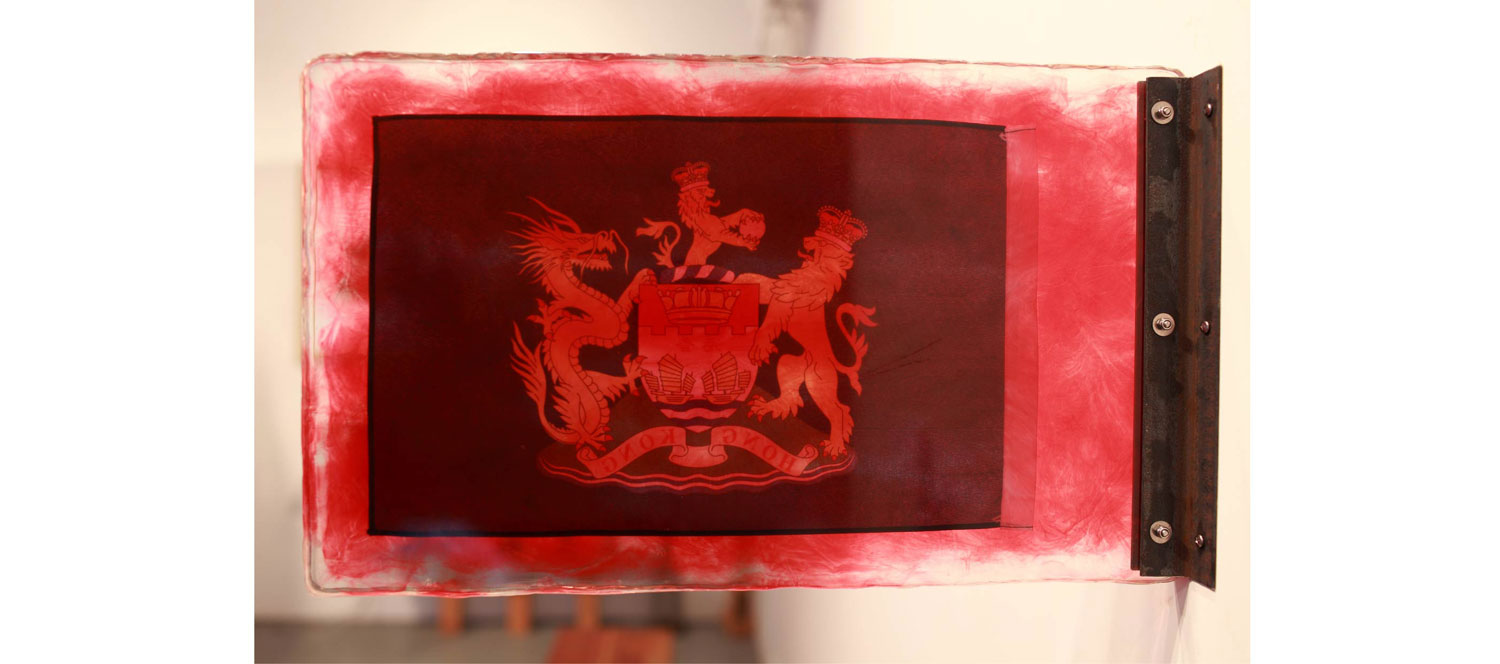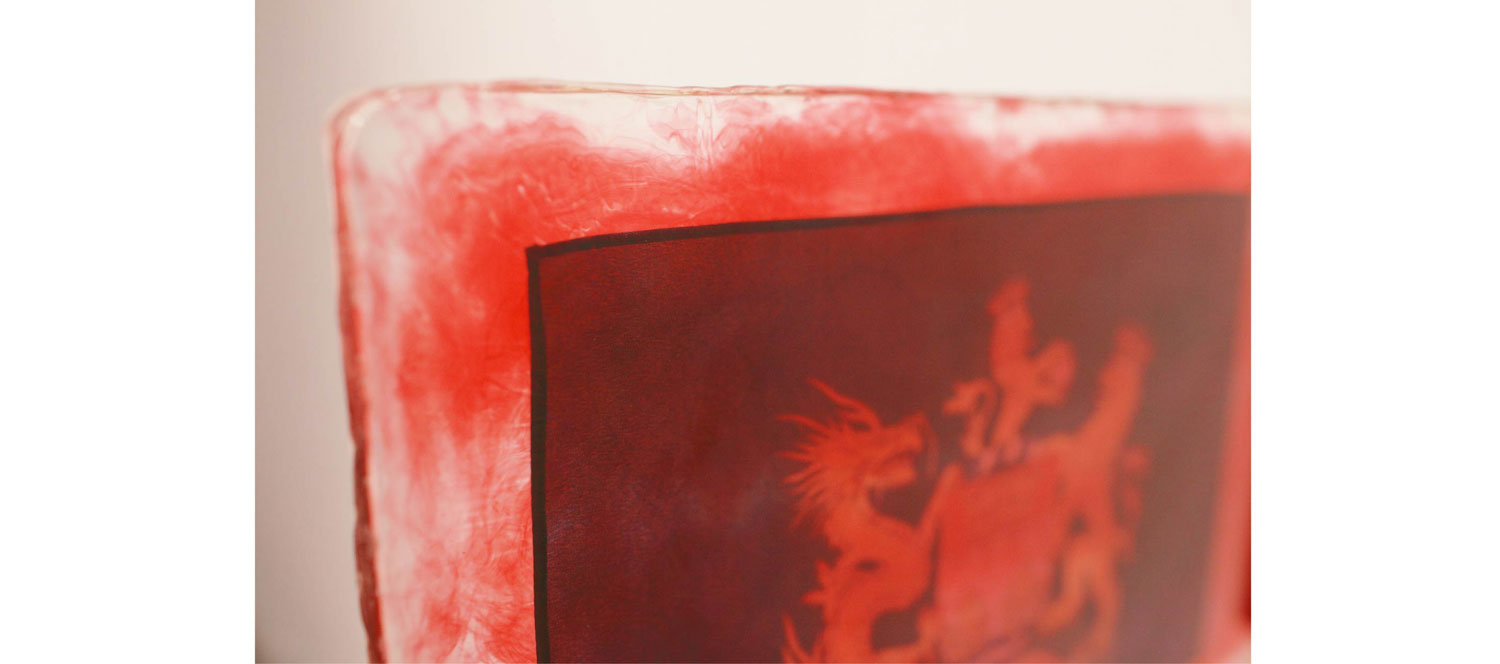 The Real Culture Bureau Money
Colored printed paper
15.3 cm (L) x 7.7 cm (W)
2012
1) Why did you give out (throw away) money (at the July 1st march)?
I gave out the money on July 1st march to protest against the Communist infiltration of Hong Kong by buying people out. The recent Moral and National Education is a good example since the schools were given a lot of money to produce bias education that is close to brainwash. This money is difficult to refuse especially for those schools that are in need of the money to run. This situation is not limited to the education sector alone, but also happening in the business and political sectors.
2) In giving out "money", what point were you making about the funding of art in Hong Kong?
With pro Communist attitude (actually most of those who claim they are Communist are fake Communist in my view since they don't practice it) taking control of the cultural section in Hong Kong. One worry could be that art organizations who agree more with the red party will get more funding and those who disagree might have their funding cut off. Artistic quality will not be upheld, this might leads to hypocrisy and flattery which often seen in the mainland. Freedom, democracy, justice, and conscience will be reduced into nothing since they would be would consider "inappropriate" material and are not eligible for funding support.
3) Was anyone confused about it being "real money"?
I try to make the money yellowish in color since it looks like the existing one thousand dollar bill from afar. Most people weren't confused and are willing to keep the money since it look so realistic. I did reminded the viewer that they can exchange the fake banknotes into Hong Kong dollars or Renminbi at the basement of Chinese Liason Office during office hours and the bills are actually designed by a 'famous' Hong Kong designer which add value into this art collectible.
4) Do you consider the money an "art edition"?
I do consider the money an art edition and this series is 'infinite production' just like the real money we see in many of the countries, they just keep printing it.
5) How did you come up with the design of your money?
The layout is a direct copy from the Hong Kong one hundred dollars bill, it follow basically the same regulating lines of the existing layout except I added a lot of my own motifs such as the tank and the image of the Real Culture Bureau Director. I want to create something the holder can immediately recognize, the banknotes demand respect due to its familiarity in the mind of the viewer.
6) Does this project have a relation to any other projects that have used or refer to money?
This project pays tribute to another money related work created Suitman Young Kim. He once showed me a drawer inside his studio. When he pulled open the drawer there are stacks after stacks of newly printed one hundred US dollar bills featuring his face in the middle of the banknotes. I thought to myself at that time, "every artist needs a drawer like this!" His work give reference to drug dealer and gang culture where as mine is related to culture and politics.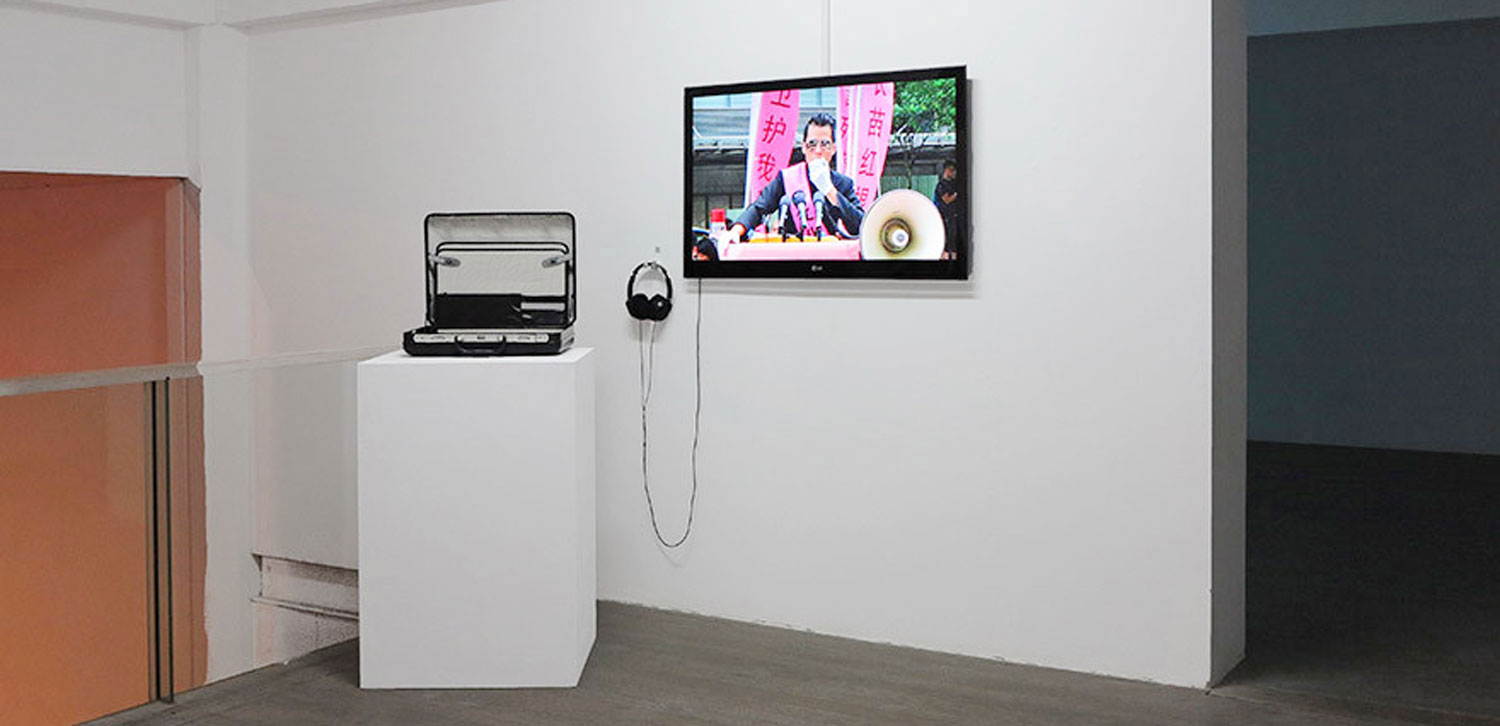 Exhale 呼出
I am the avatar of death and the guardian of peace,
The faces I see are filled with fear and grievance,
The bullets of hatred destroys my enemy,
I incinerates within their blood red body,
I am the cheers of victory and the tears of separation.

我是死神的化身也是和平的守護者,
我看到的面孔總是流露着恐懼和悲痛,
載滿仇恨的子彈把我的敵人毀滅,
我在血紅色的身體內燃燒,
我是勝利的歡呼也是分離的眼淚。

Glass & light box
46cm (L) x 38cm (W) x 12.5cm (D)
2011