The Patriot 愛國者 July 1st 2018
This video documented Hong Kong contemporary artist Kacey Wong performing his live art performance piece The Patriot in front of the Hong Kong Central Government HQ to thousands of protesters. Three songs was played continuously: God Save the Queen, National Anthem of Republic of China, and Do You Hear What People Sing. Symbolizing Hong Kong transform from a British colony into a Chinese Communist colony, and the real need of the people are actually justice and freedom.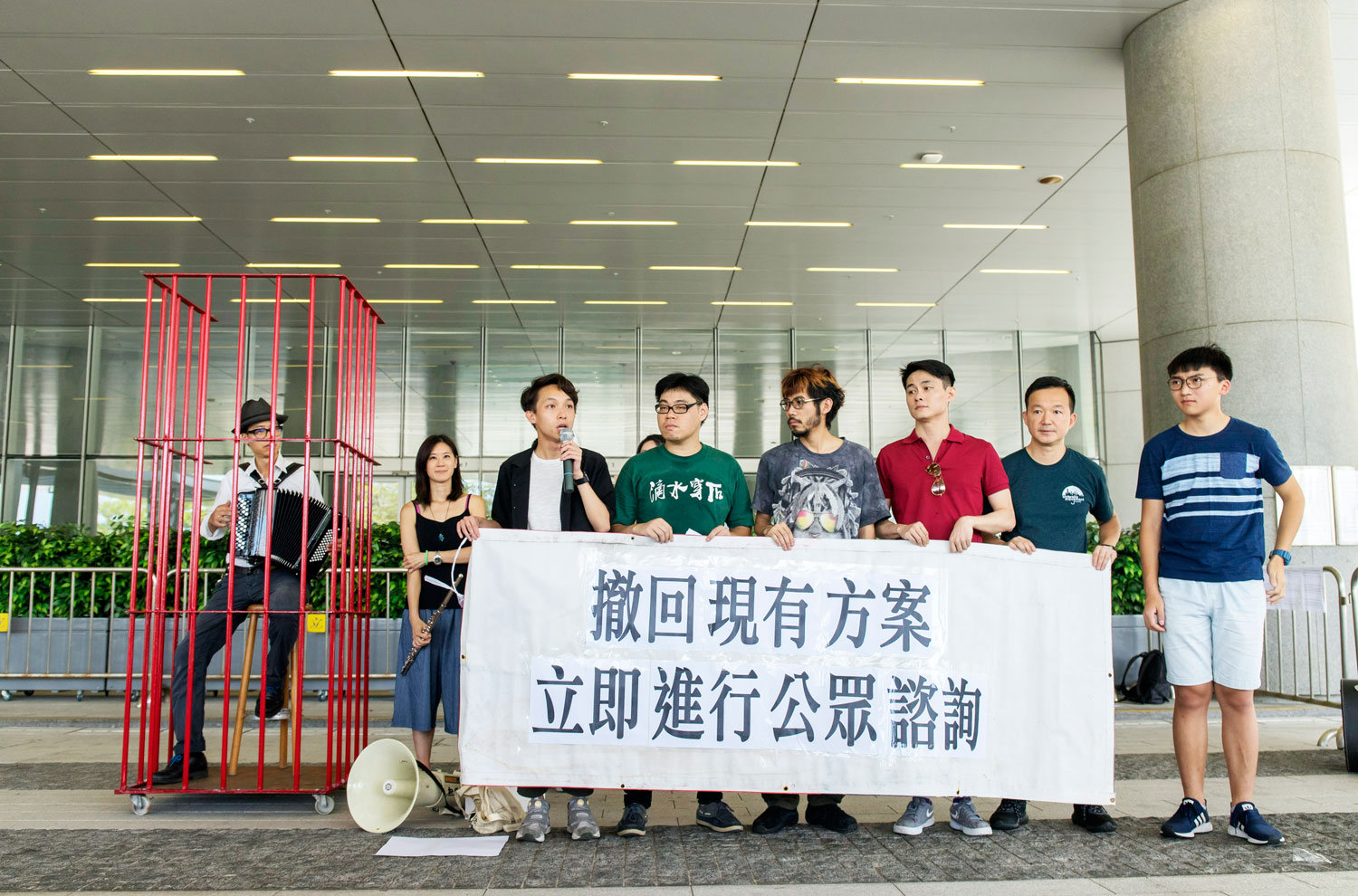 The Patriot 愛國者 by Kacey Wong
The Patriot 愛國者
The artists play the National Anthem of Communist China inside a red mobile prison with an accordion at the Central Government Complex of Hong Kong, provoking the viewer to think about those people who got sent to prison in the name of patriotism. The Patriot is a protest performance art project protesting against the National Anthem Law that is about to take place in Hong Kong initiated by Communist Chinese Government. This bad legislation not only violated the existing Hong Kong Basic Law. If passed, it will be a criminal offence that deprive artistic freedom and can send the offender to jail up to 3 years in prison.
Metal & paint
88 cm (W) x 228 cm (H) x 80 cm (D)
Photos credit: Derek Yung
July 1st & May 22 2018